I'm a sucker for any kind of chili mac, goulash, pasta & meat type of dish. It's comfort food – it's warm – it cozy.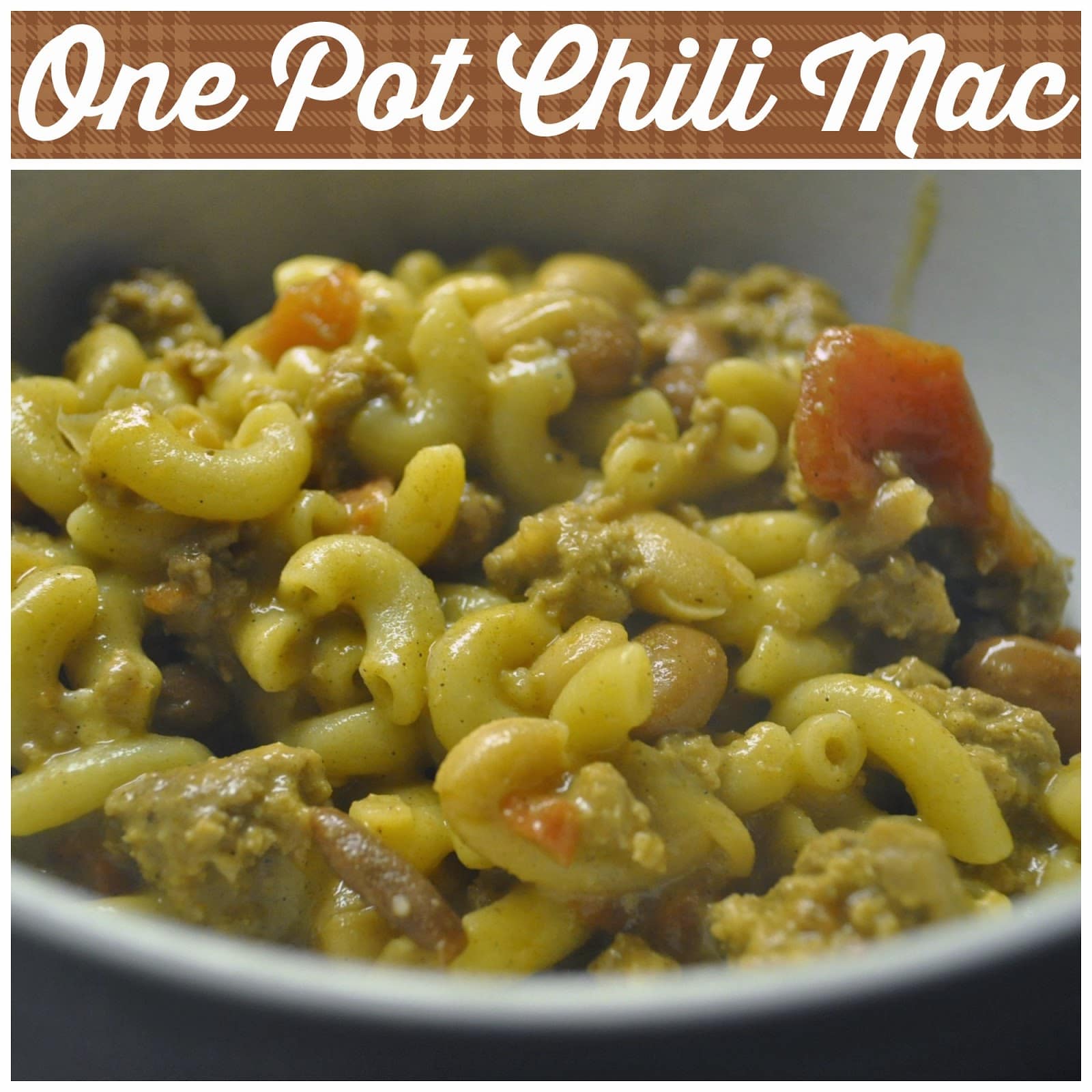 This recipe is all of that in one – it's cheesy, tomatoey, noodley and just delicious!
I decided to start a little healthier and use ground turkey in the recipe. I find that when it's in things – like a casserole – I can't really tell the difference in ground beef or turkey. Side by side I probably could but I'm not paying attention like I am when I'm eating a hamburger.
It's a simple recipe – brown the ground turkey with onions, garlic and olive oil…
Then dump everything else in – including the pasta – it cooks in the broth. I think if I had it to do over I would have a little less pasta and a maybe only one can of beans. This ratio pretty much soaked up all the liquid. So it's up to you – as far as how do you like your chili mac.
As you see – all of the liquid is gone. Less macaroni next time.
Add some cheese…
And One Pot Chili Mac is served!
One Pot Chili Mac
INGREDIENTS
1 tablespoon olive oil
2 cloves garlic, minced
1 onion, diced
1 lb ground turkey
4 cups chicken broth
1 (14.5-ounce) can diced tomatoes
1 can pinto beans, drained and rinsed
1 can kidney beans, drained and rinsed
2 teaspoons chili powder
1 1/2 teaspoon cumin
Kosher salt and freshly ground black pepper, to taste
10 ounces uncooked elbows pasta
3/4 cup shredded cheddar cheese
Heat olive oil in a large skillet or Dutch oven over medium high heat. Add garlic, onion and ground turkey, and cook until browned, about 3-5 minutes.
Stir in chicken broth, tomatoes, beans, chili powder and cumin; season with salt and pepper, to taste. Bring to a simmer and stir in pasta. Bring to a boil; cover, reduce heat and simmer until pasta is cooked through, about 13-15 minutes.
Remove from heat. Top with cheese and cover until melted, about 2 minutes.