It's been a bit since I did a restaurant review – and by a bit – I mean a few weeks! Since then I celebrated my 10 YEAR blog-a-versary! Hard to believe the Food Hussy was born in 2008 – but she was! I've grown a lot since then – I've visited hundreds of restaurants and written a couple thousand blog posts! (Seriously!) so why not throw another one at ya?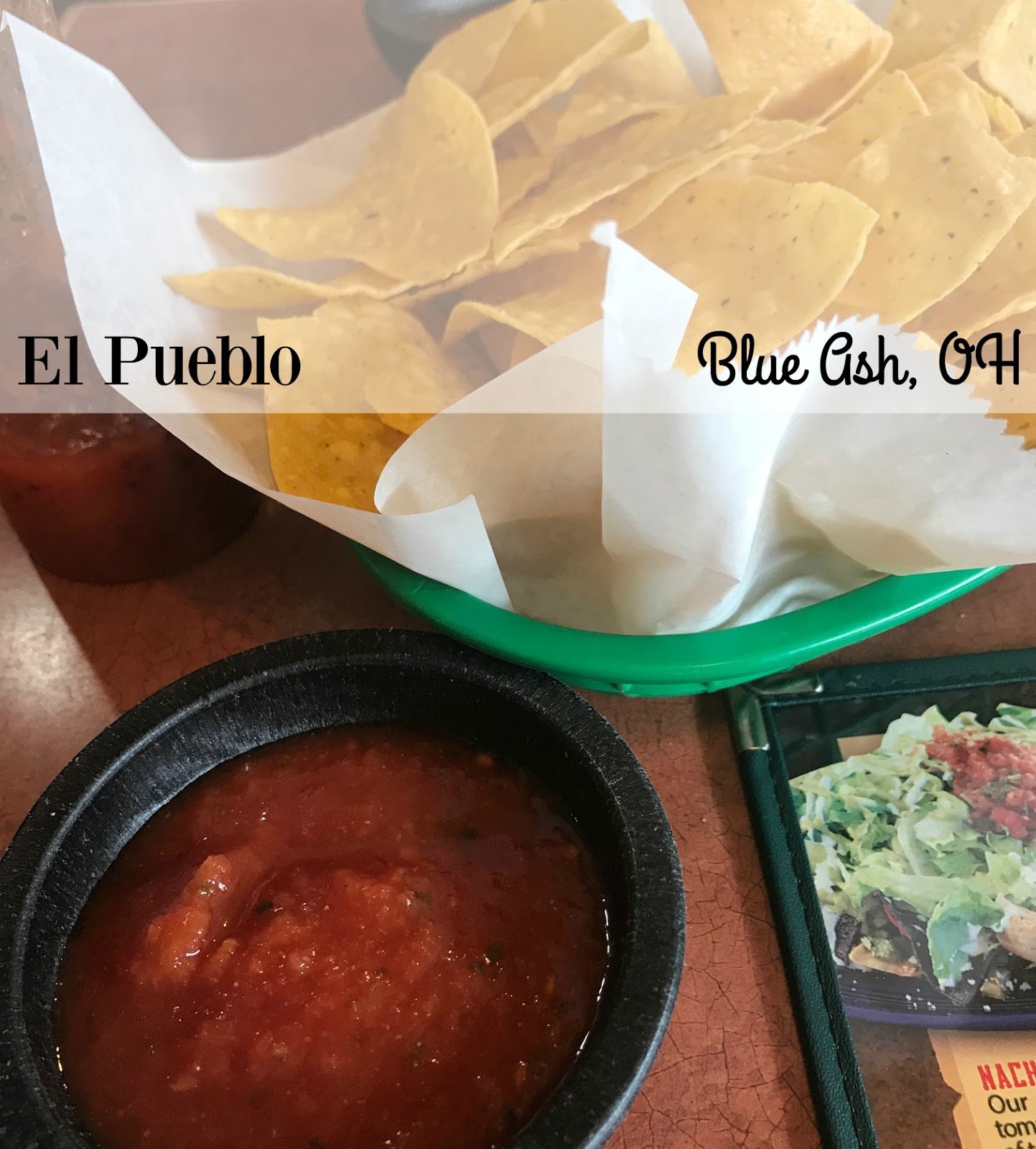 My office is in Blue Ash and I love Mexican food – so finally headed over to El Pueblo – it's all of three minutes from my office – so it was a natural spot to meet up with a friend. It's really big inside and they do a healthy lunch crowd.
It's your run of the mill Cincinnati Mexican – the chips & salsa were pretty standard, friendly staff – all that type of stuff. I was excited to see that the menu had a little variety to it and wasn't the same as everybody else's. There were tamales, shrimp stuff poblanos, vegetarian taco salad with tons of veggies and of course a lunch menu with a Speedy Gonzales.
Susie went with the Lunch Carnitas ($9.49) – the pork was juicy and delicious (she let me try a bite) – of course served with beans & rice – it was a great option. She had some leftover to take home as well.
I went for the Tacos de Puerco Marinado ($9.99 – lunch menu). This came with rice, black beans, lettuce pico and guac – then I poured a little of their cheese dip on top – can't go wrong with cheese – right?!
Why should you go?
El Pueblo is definitely a great option for Mexican in the Blue Ash area. There's a Taco Bell nearby as well but come one – who's going there? (Okay – me – last week – but I was in a hurry).