Who wants a gyro????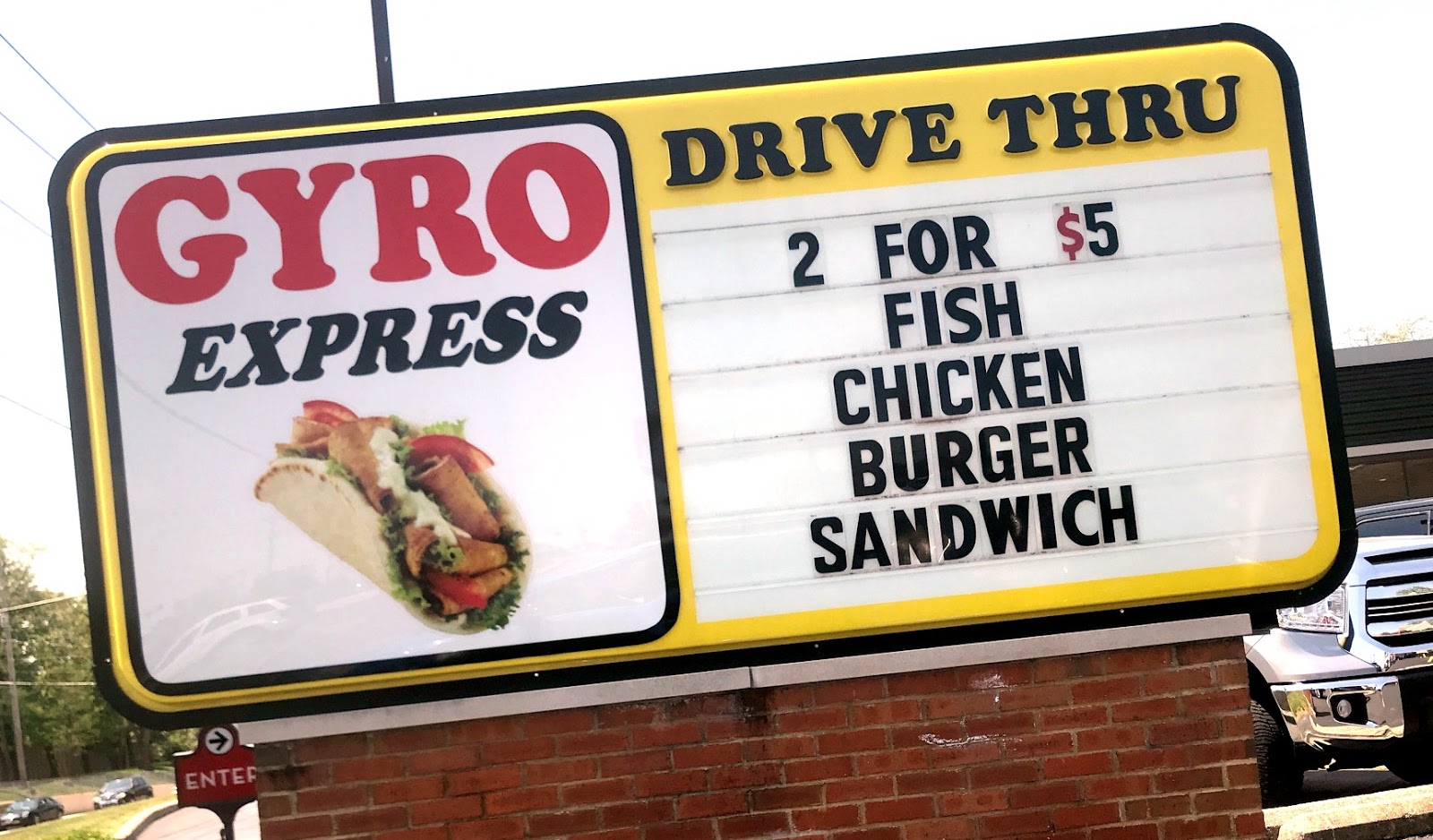 While I was working in Blue Ash, I was always trying new spots and my boss recommended Gyro Express – which is near 275 & Montgomery Rd – so off I went – in search of a drive thru gyro!
I went the simple route – a gyro with no onions and extra side of tsatsiki – cuz I'm addicted to that stuff! Of course – it was huge! Stuffed full of gyro meat, lettuce and tomatoes. Sometimes the onions are a bit much – so I just asked for it without.
There was also sauce inside and an extra cup for me – cuz it's akin to ranch – so I gobble it up. I know this is a short one – but hey – this was a drive thru lunch – how much fluffernutter can I give you???? They have a big menu: nachos, wings, burgers, falafel, schwarma, etc… so you can always try something else as well!


Why Should You Go? The gyro was really good – it's not Greek to Me – but it was definitely a good deal and a good lunch! The pita was super soft – which is the real mystery to me – where can you buy these soft pitas in the store? Most store pitas are rock hard and dry AF! The meat was plentiful and just shy of crispy – very tasty! The tsatsiki was good – not the best I've had – but very good – definitely necessary. It was such a big sandwich – and they're hard to eat with a small mouth (yes – technically – I have a small mouth) – so I resorted to tearing off pita bites and making little one bite mini-sandwiches and dipping them in the sauce. Good stuff! I would definitely recommend it over the flood of fast food options surrounding it!