This post is sponsored by the Ohio Pork Council. All opinions are my own.
I love bacon – and I'm the weirdo that likes it a little underdone. I'm super picky about cooking it – I've tried a cast iron skillet, the electric griddle and the oven – all are fine – but messy or time consuming.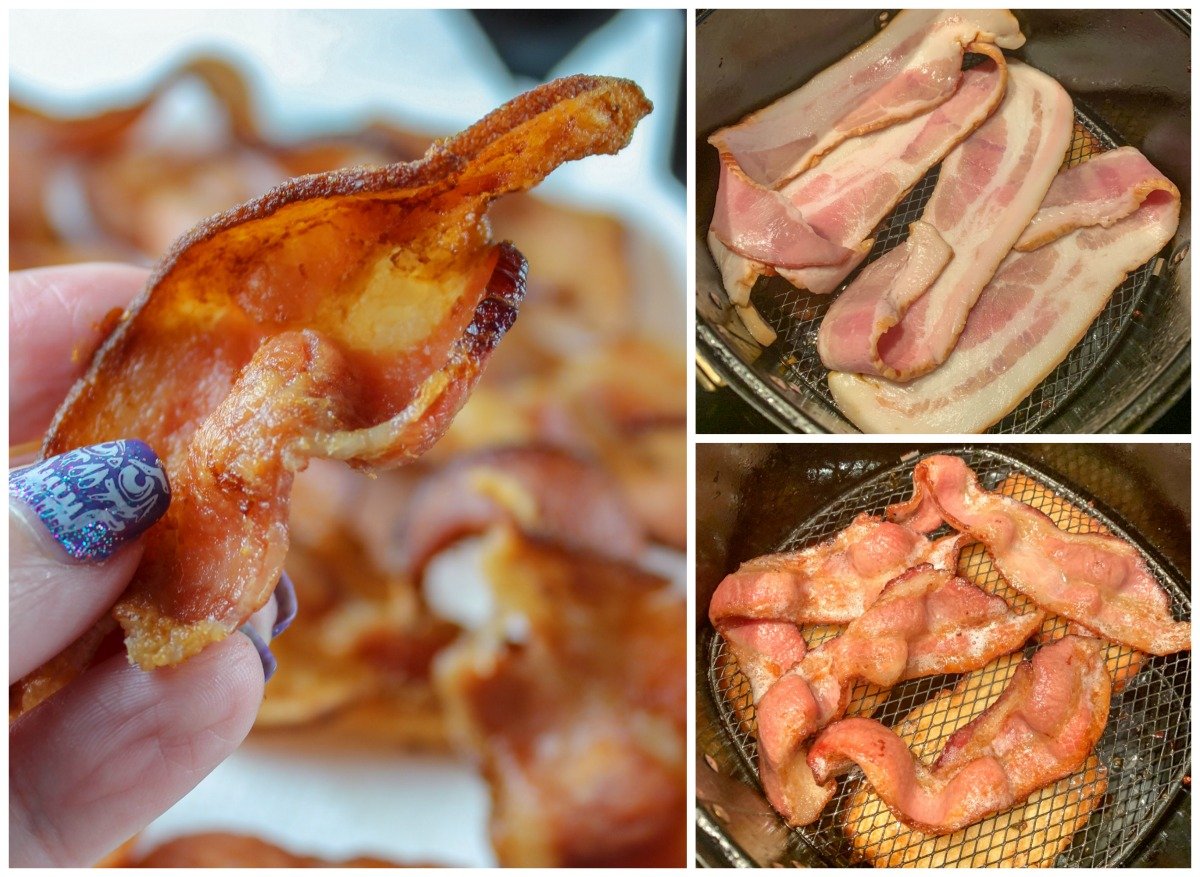 I decided why not try the air fryer?! Turns out – it's now my favorite way to cook bacon!!! Keep going to find out why and how you can do it!
Can you air fry bacon?
Yes! This would be a super short post if you couldn't!
How do you air fry bacon?
I just put five slices in my air fryer – you can fold them a bit – it's fine. Just fit them in how you can. Then turn it on! Now if you like it crispy – just go for 7-8 minutes at 400 degrees – then check it and see if you need to go longer. The add time in 2 minute increments. If you're more of an underdone girl like me – start at 5 minutes and add time from there.
The longer you cook it without opening – the quicker it will get to the desired doneness – but – you can't undo cooking – so I check it along the way.
* MOST IMPORTANT NOTE * Be sure to put a slice or two of bread under the bacon. This will absorb the grease and prevent your air fryer from smoking! You can also put water in the bottom but I think the bread works better.
I love bacon in the air fryer and my favorite reason for this cooking method is that when you need cooked bacon for a recipe – you can get the bacon ready while you're prepping the recipe – and you don't have to watch over it! Here are some of my favorite bacon-filled recipes:


– Maple Bacon & Sausage French Toast Bake
– Seven Layer Salad Dip
– Super Simple Quiche
– Copycat Casey's Breakfast Pizza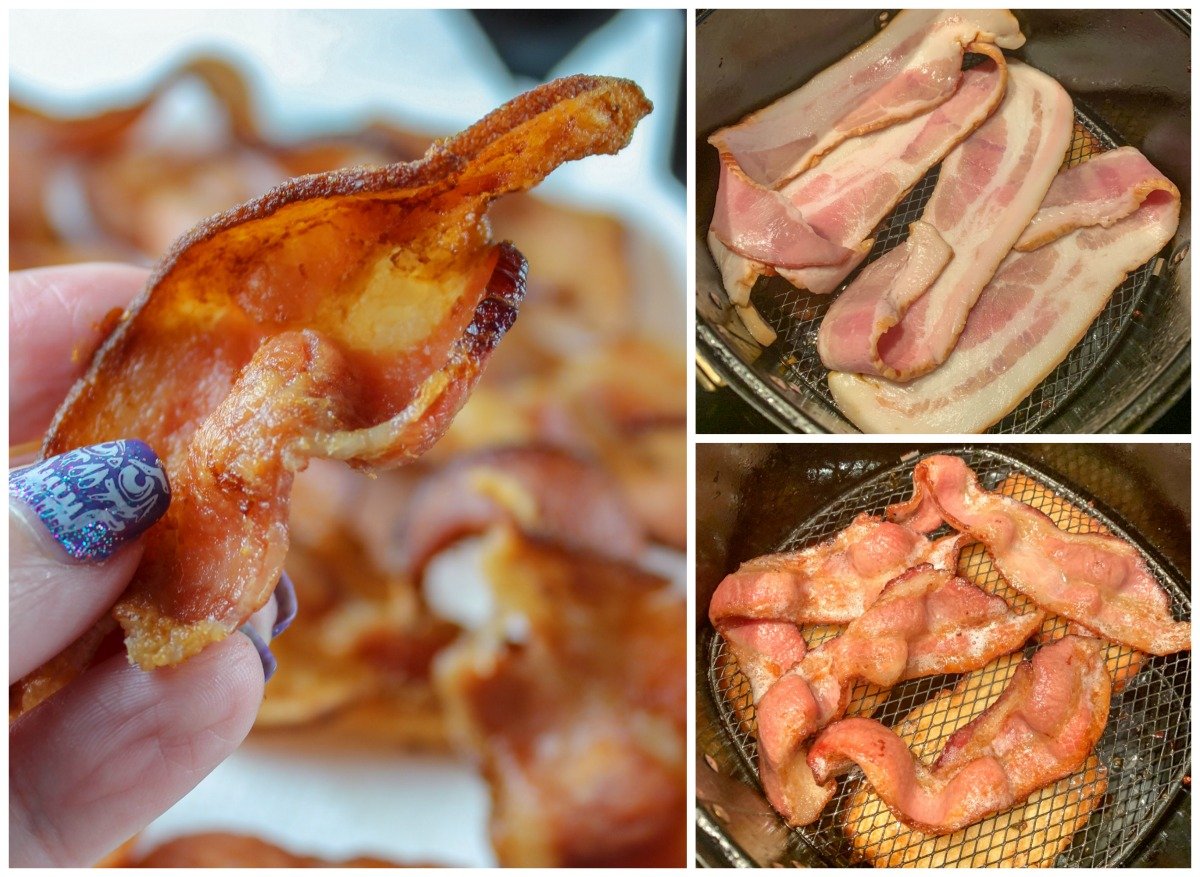 Air Fryer Bacon
prep time:
cook time: 8 M
total time: 8 M
I've tried bacon every which way and this is by far the easiest, quickest and cleanest way to make bacon – whether you like it crispy or a little underdone – you can get it just how you like it! And no greasy splatters!!!
ingredients:
5 slices bacon
1 slice bread
instructions:
How to cook Air Fryer Bacon
Very important: Place slice of bread in bottom of air fryer
Place bacon in air fryer separated and placed loosely

TIP!!! If you like your bacon more flat – cut slices in half and air fry in one layer

Air fry at 400 for 10 minutes
Check doneness of bacon, use tongs to re-arrange if needed
Based on doneness, add additional time for bacon. If you like it chewy, you should be good!. If you like it crispy, add 3 more minutes.
You can always add more time – you can't undo cooking time!
Recommended Products:
The Best Air Fryer
Bacon Salsa
Bacon Bandages
Did you make this recipe?
Tag
@foodhussy
on instagram and hashtag it #foodhussyrecipe
You can find more recipes in my Air Fryer Recipes section or in my Air Fryer Facebook group!