I am a weirdo – I don't like cereal, I don't like breakfast bars, I don't like oatmeal. Pretty much the only breakfast food I like eggs, bacon, sausage, pancakes, french toast, etc. Which makes it rough when I'm trying to eat healthy and have breakfast when I'm in a rush to get to work!
One muffin cup isn't enough for me for breakfast – I need more than that! Then I remembered that I had these little mini-loaf pans that I bought at Meijer forever ago – they've been sitting in the cupboard and I thought – aha! That's perfect! Plus – they're super cute, non-stick and colorful!
So off I went! Making some cute mini omelettes! I hope you like them! And – as always – you can customize to what you like or what you have in the fridge.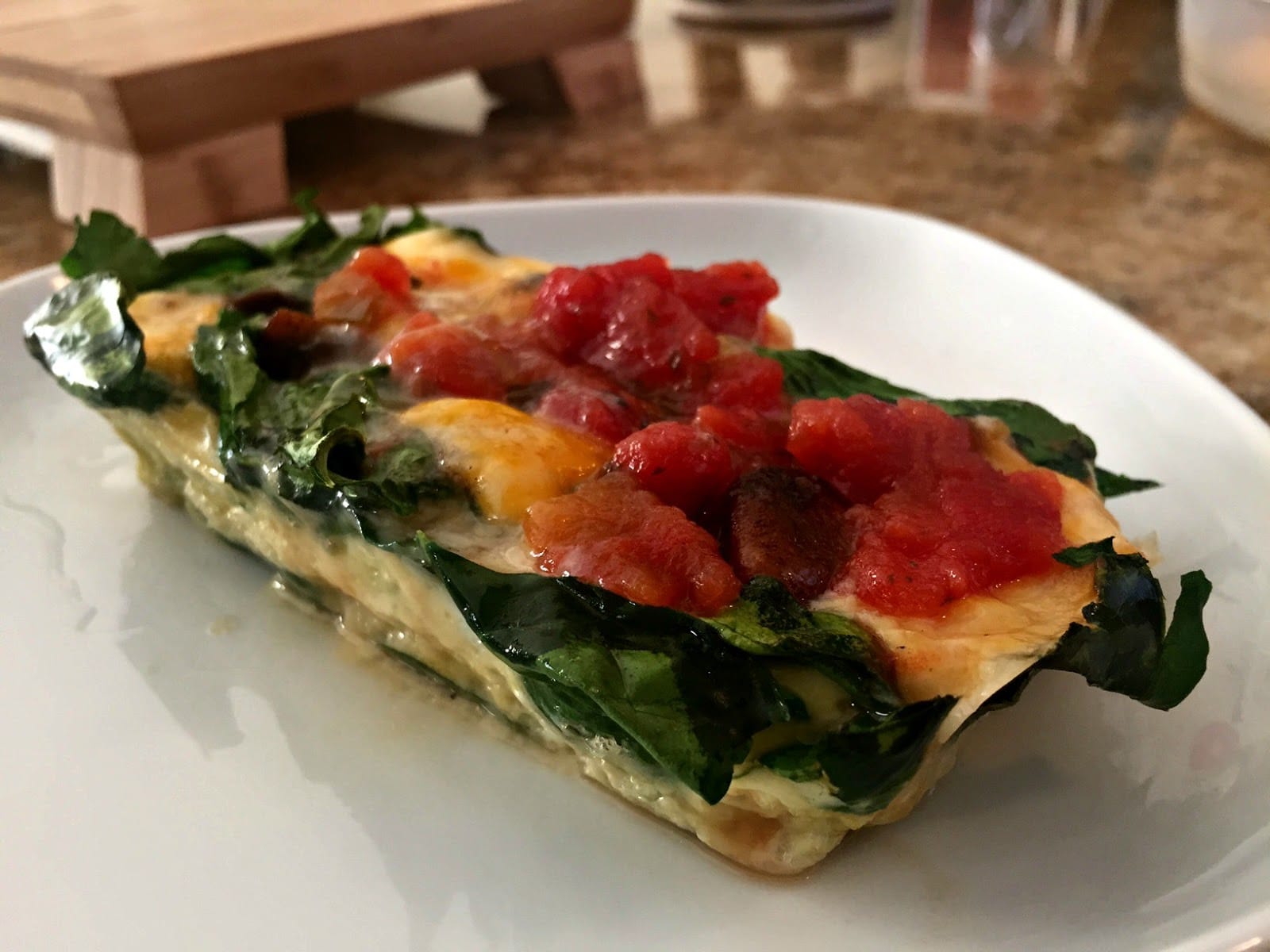 – 1 bunch spinach (leaves only, break off from stems and tear into smaller bite-sized pieces)
– 4 oz mushrooms, sliced & sauteed
– 1/3 – 1/2 cup cojack cheese, cubed
– Eggs – I used 5 egg whites + 2 whole eggs (use what you like – i wanted to do more whites than yolks to stay healthier)
– salt
– salsa for topping
Instructions
– Spray 3 mini-loaf pans (or muffin tins if that's what you have) with non-stick spray
– Preheat oven to 350
– Fill each mini-loaf with spinach
– Top with cooked mushrooms and cojack cheese cubes
– Beat eggs thoroughly and pour evenly between the 3 mini loaf pans
– Sprinkle with chunky sea salt
– Set on a cookie sheet and bake at 350 for 15 minutes
– Top with salsa when you serve