My husband sure does put up with a lot of picture taking – so today's blog is honoring HIS favorite burger in Cincinnati. While I'm addicted to Terry's – Larry's got a different favorite…it's Gordo's!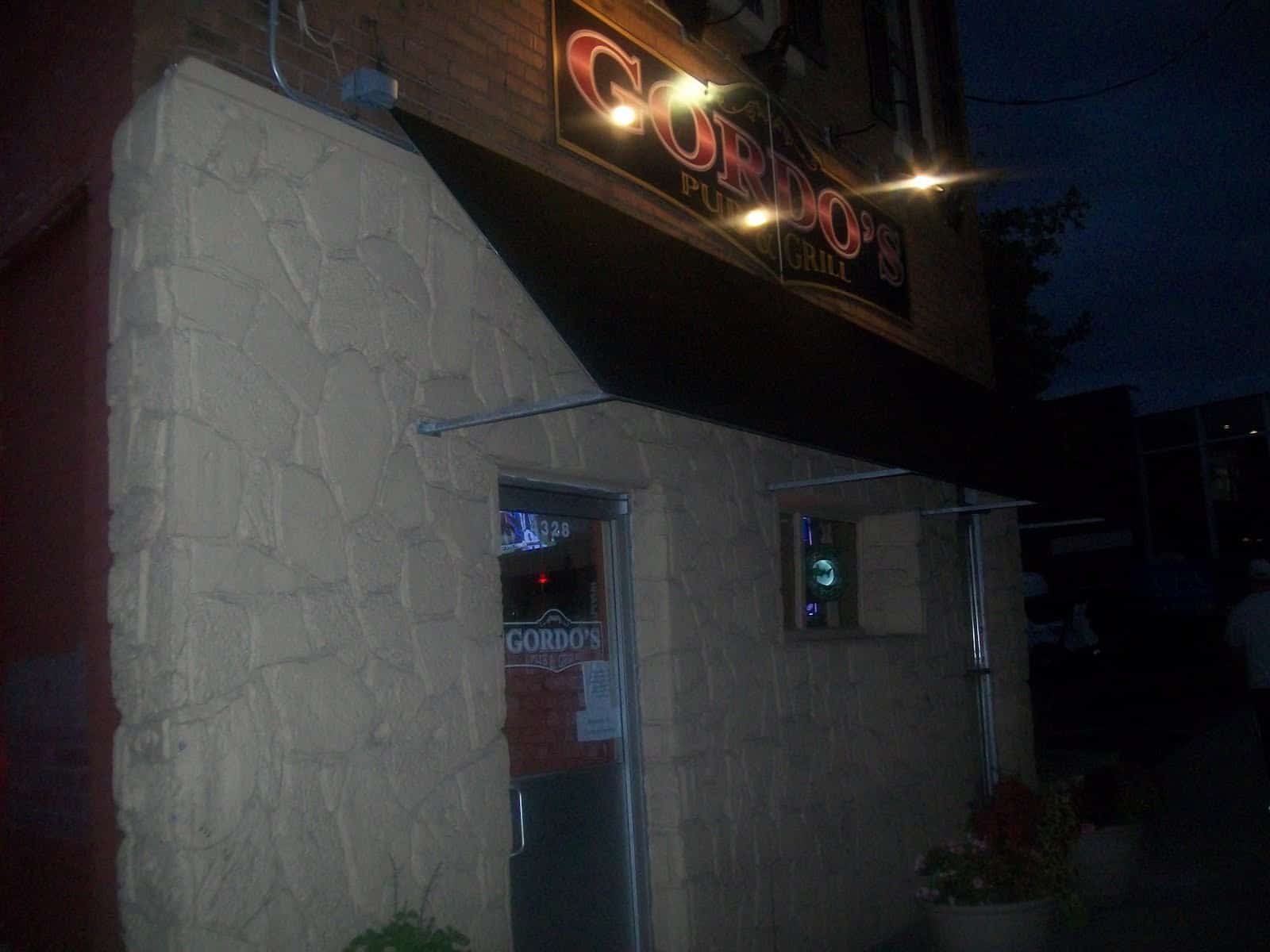 It's a convenient location – right on Montgomery Rd in Norwood. All in all – because of the location and ease of getting a table – it might become my favorite too. I love Terry's but hate jumping through hoops to eat there with less than an hour wait!
And yes – this is my 2nd blog of Gordo's. The first visit was almost 2 years ago (wow) soon after they had opened – so I decided a re-review was in order.
I got a Strongbow – which is one of those Cider Beers – and I loved it! That stuff is just great! Also found out they have a Pear Cider – that's good too!
Larry got the Hawaiian Burger – Topped with Roasted Pineapple, Lettuce, Tomato, Onion, Cucumber, BBQ Sauce and American Cheese – $7. And that's why he likes Gordos better – he likes pineapple on his burger. Who knew? He was very happy with his first visit!

I went for the Gordo's Burger – Topped with Roasted Poblanos, Mushrooms, Onions, Smoked bacon, Mayonnaise and Boursin Cheese – $8. I also got mine with a side of their Parmesan Gratin Potato. I had really liked these in an earlier visit. Before they were served as a square from a casserole and now they're served in their own dish. I think I like them that way better…but these were still good. But I liked the burger much better this time around. The burgers are still pretty "tall" so it's hard for me to eat them (clinically I have a small mouth – my friend's all think this is hilarious). But all in all – good burger!
We went back again and Larry got mozzarella sticks – $6. They were fine…nothing to write home about. Not bad by any means – just standard. He wasn't very hungry…so it was good for him.

I on the other hand was starving! I got the Reuben ($7) and then made the fries "loaded" (it was extra – don't know how much). The fries were pretty good – not as good as the one's from the Irish Democrat back home – but good. The Reuben – well I liked it – but wish there had been more sauce. The meat was really good though. I'm a bit of a Reuben-aholic.
Why Should You Go? Many people think it's one of the top 3 burgers in the city – so if you haven't been yet you should go and check it out. I really think they do a great job on their dinner entrees as well. It's a friendly atmosphere and if the weather's nice – there's a patio in the back.