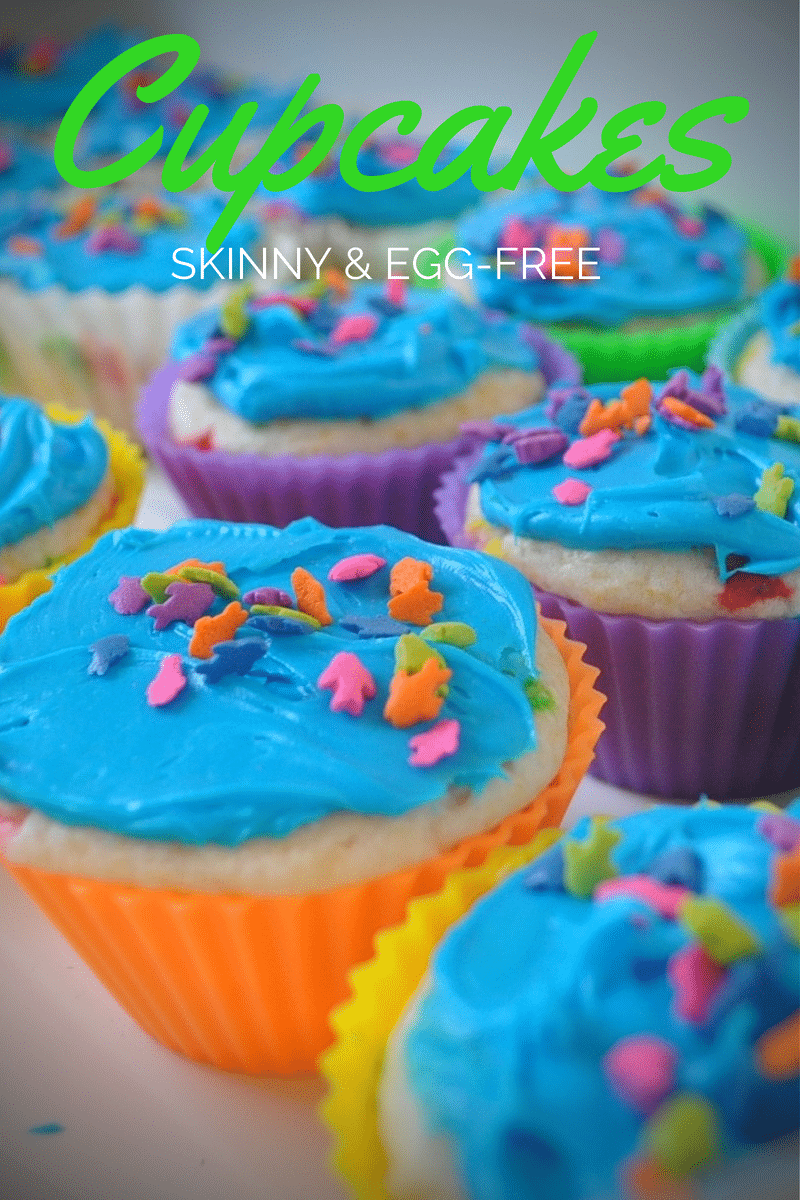 My poor husband – he never gets to eat cake (egg allergy) so I'm always looking for ways to give him the joys of egg-filled desserts – without killing him of course. I found a great recipe to make him Skinny Funfetti Cupcakes using just two ingredients!
The folks at Tomoson sent me these Sunsella Little Gems Silicone Baking Cups to try out – so it seemed like a good time. Are they not the BEST colors??? They're so cute!! I could totally imagine using these for a kids birthday party!
There are 12 in a box – so I had to supplement with some parchment papers as well. I did not spray these with cooking spray (but I should have) – just a tip for you. Man they are just so fun!!! Those colors!
Here's everything you need for these skinny cupcakes (thanks Six Sisters Stuff) – it's pretty complex – cake mix and diet soda. If you're using a light cake – use a clear diet soda (Sprite/7Up), if you're using a dark cake (chocolate) – use a dark diet soda (Dr Pepper/Diet Coke).
I was a little curious how it would mix up – but it came out the same normal texture as cake batter should be! I did pour it sort of slowly to minimize the fizz.
Then I dolloped away with an ice cream scoop. The silicone baking cups are just the right size for the muffin tins. The batter was thick so it was easy to scoop.
The cupcakes turned out great! I was a little curious since I'd never tried this before. Larry, on the other hand, was drooling – HE WAS GOING TO GET TO EAT CAKE!
Thanks again to Tomoson and Sunsella for these adorable silicone baking cups – I'll definitely be using them again!
Skinnifetti Cupcakes
1 box cake mix
12 oz diet 7up
Preheat oven to 350 degrees. Line 24 cupcake tins with Sunsella silicone baking cups. Spray the cups with a light spritz of cooking spray. In a large bowl mix together cake mix (powder only) and soda. Stir until batter is smooth. Use ice cream scoop to put about 1/4 cup in each cup. Bake at 350 for 20 minutes or until toothpick comes out clean.
Looking for other egg-free desserts? Here's a few more to tempt your taste buds!
Mom's Peach Cobbler
Oreo Balls
Pumpkin Chocolate Chip Muffins
Banana Bread
Haunted Halloween Bark
I received one or more of the products mentioned above for free using Tomoson.com. Regardless, I only recommend products or services I use personally and believe will be good for my readers.