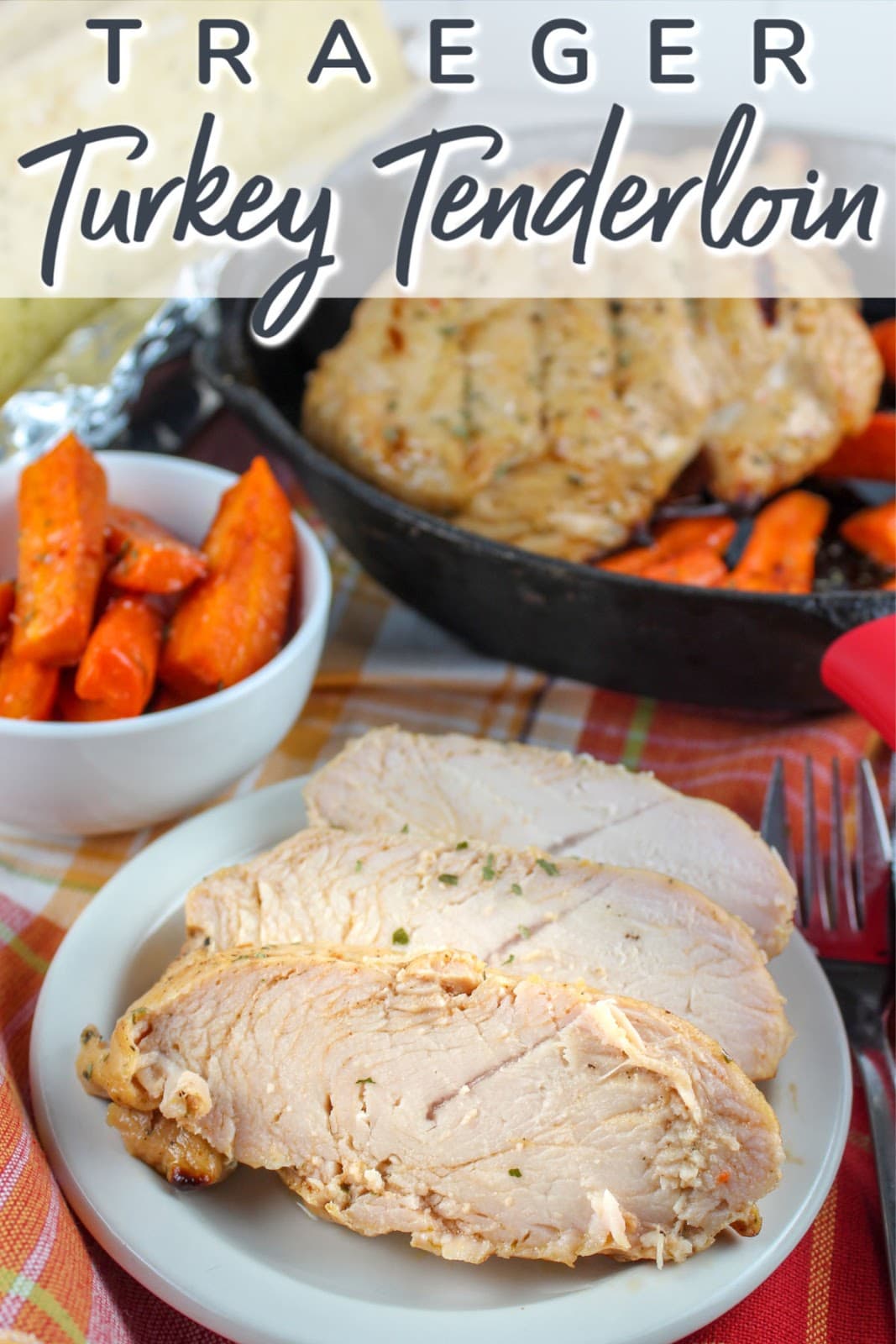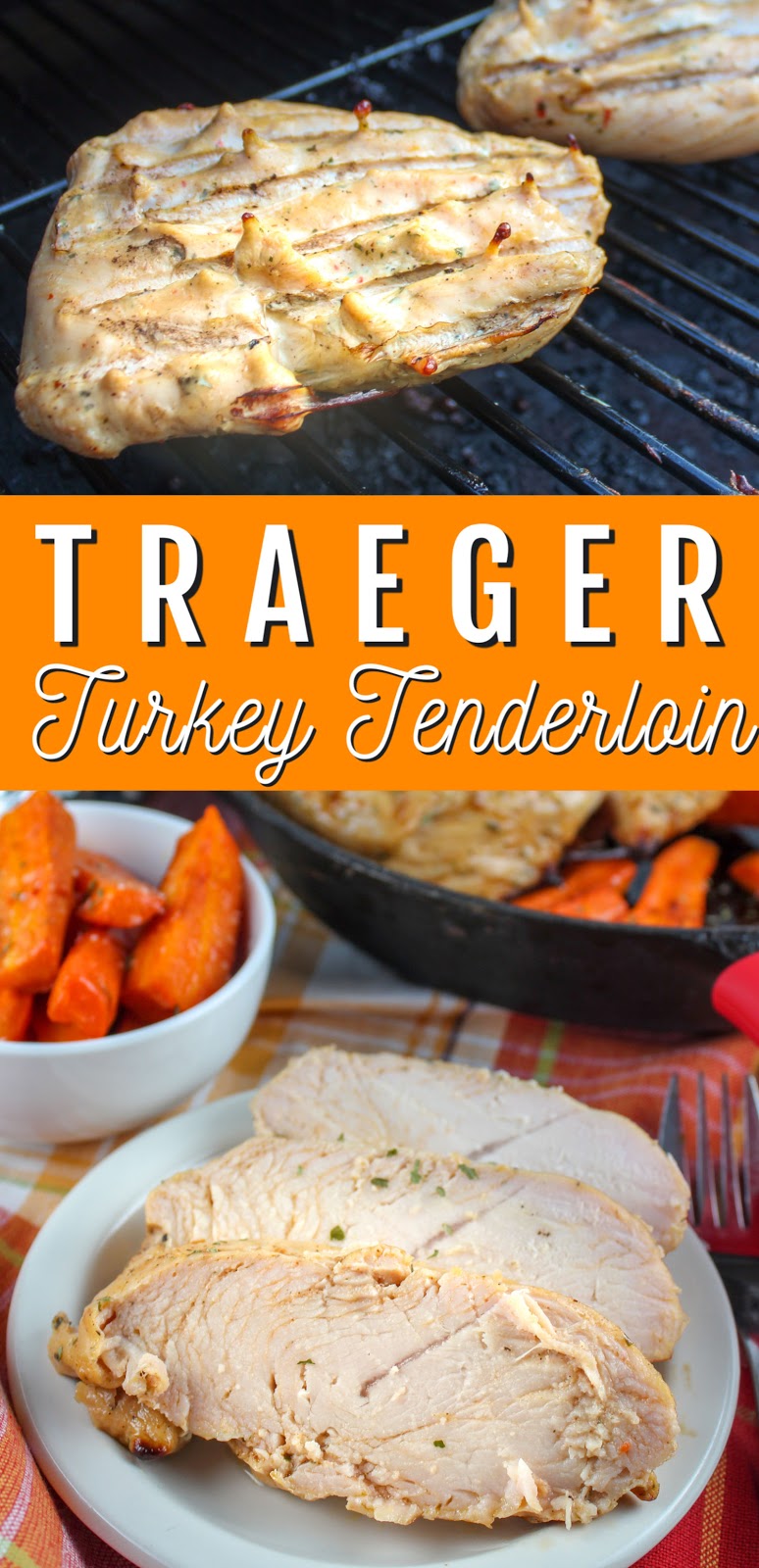 My Traeger Grill is amazing and I made the most delicious turkey tenderloin on it this week. It's juicy and delicious and the leftovers are great in lots of recipes!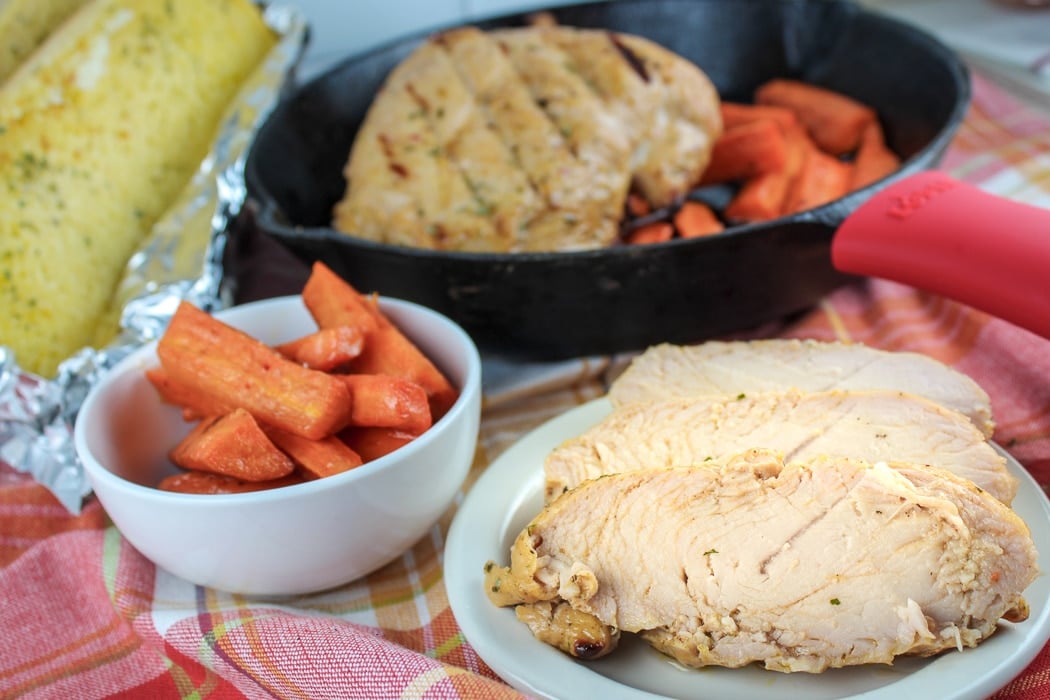 I bought a turkey tenderloin a while back – but when the quarantine hit – I went through my freezer and made a list of everything in it so I knew what I had to work with!
I also decided this will be the summer of the Traeger! I was given this grill a couple years ago and have only used it a couple of times – but 2020 is the year for me! I'm going to learn how to be a grillin mamajama!
Can Traeger grills be stored outside?
Yes – for sure! I would just be sure to get a Traeger cover for your grill model (I have the Pro Series 22). They're specially made to fit the smoke stacks. I had my Traeger on my outdoor deck for 2 years under a cover and hadn't touched it! I "fired" it up and it worked like a charm!
How to use your Traeger grill
This how-to video is REALLY helpful – I watched it a couple of times as I was getting re-acquainted and it was great! But – here are the steps:
– Plug in your Traeger Grill and make sure you have pellets in the hopper
– Turn knob to Smoke and Power On with the lid open
– In a few minutes the grill will start to smoke
– Once it smokes, shut the lid and set the temp
– Once it hits temp – put your food on the grill
– After you're done – turn knob to Shut Down and the fan will shut off in five minutes
– Then you can turn power off
– Once cooled, recover the grill
How to cook turkey tenderloin?
I used a two-pound Honeysuckle Turkey Breast Tenderloin to grill this Turkey Tenderloin. I meant to get a plain tenderloin so I could create a marinade but when I pulled it out of the freezer – it was a rotisserie flavored marinade – guess that's what I'm using.


You can cook these tenderloin pieces in the oven, air fryer or grill.


How long to cook turkey breast tenderloin
I grilled my turkey tenderloin on the Traeger at 350 degrees for 25 minutes and it was at 165 degrees. I always use an Instant Read Thermometer – they're super cheap now and it gives you complete confidence that your chicken, turkey, pork and beef are ready.
What to serve with grilled turkey tenderloin?
I made roasted carrots – I figured I was heating up the grill – I might as well use the whole grill! I sliced up carrots into sticks and tossed them in a little olive oil and coarse sea salt – then popped them into a cast iron skillet. I put them on the grill at the same time as the turkey and they came out perfectly!!!
This smoked turkey breast tenderloin cooked on a Traeger grill was a perfect meal and I had leftovers for days! I couldn't believe how juicy the turkey came out. The grill really sealed in the juices and flavor – it was delicious!
You can use leftover turkey for lots of different recipes – really anything where you would use grilled chicken! Salads are great – I ate my leftovers on salads every day! This Applebee's Southwest Lime Salad was a great one to try! Or if you're feeling like pasta – this Olive Garden Chicken Tortellini is delicious as well! And if you're wanting to be healthy – this Copycat Lean Cuisine Ranch Club Flatbread Melt is just the trick!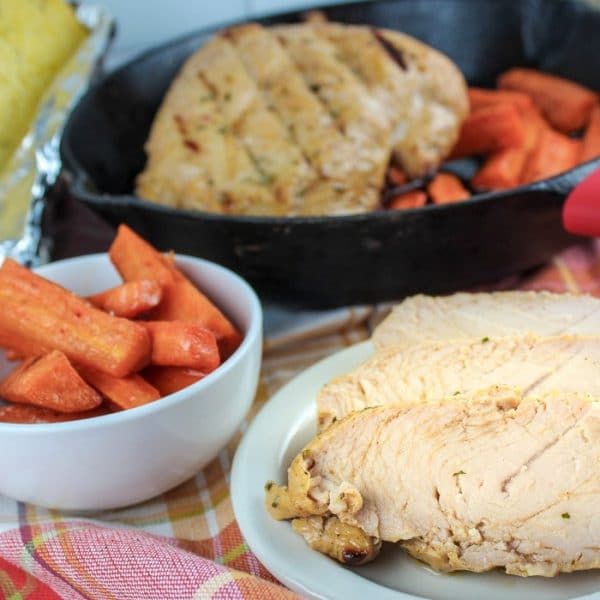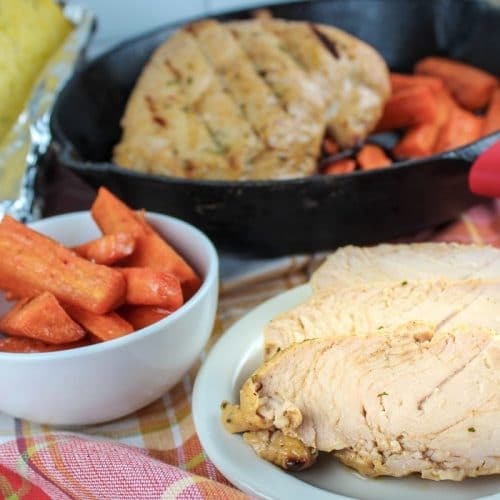 Grilled Turkey Tenderloin
My Traeger Grill is amazing and I made the most delicious turkey tenderloin on it this week. It's juicy and delicious and the leftovers are great in lots of recipes!
Ingredients
2

lb

marinated turkey tenderloin

2

carrots

cut into sticks

1

tbsp

olive oil

1

tsp

coarse sea salt
Instructions
Make sure there are enough pellets in the hopper.

Turn Traeger grill onto Smoke setting and turn on.

After about 4-5 minutes, Traeger grill starts to smoke – shut lid and change temp to 350 degrees

Watch temperature gage and it will come up to temp in about 5-10 minutes

While grill is coming up to temp, slice carrots into sticks and place in a cast iron skillet. Toss with oil and salt in pan.

2 carrots,

1 tbsp olive oil,

1 tsp coarse sea salt

Once grill is at 350 degrees – place turkey tenderloin pieces on grill along with cast iron skillet

2 lb marinated turkey tenderloin

Shut lid for 15 minutes – flip tenderloin pieces

Shut lid and grill for 10 more minutes

Come back and check the temperature on your turkey. It should be 160-165 degrees.

Remove carrots (with a potholder!) and turkey from grill.

To shut down your Traeger, leave the grill lid open, turn the knob to Shut Down. After about 5 minutes the fan will shut down and then you can turn the power off.
Nutrition
Serving:
0.5
lb
Calories:
203
kcal
Carbohydrates:
3.7
g
Protein:
28.2
g
Fat:
3
g
Saturated Fat:
0.3
g
Cholesterol:
73
mg
Sodium:
1043
mg
Potassium:
77
mg
Fiber:
0.6
g
Sugar:
1.2
g
Calcium:
8
mg