Last week I made these AMAZING Air Fryer Fish Tacos and I had bought a head of cabbage to use for some healthy crunch – but then – I had 3/4 of a head of cabbage leftover. What am I going to do with it???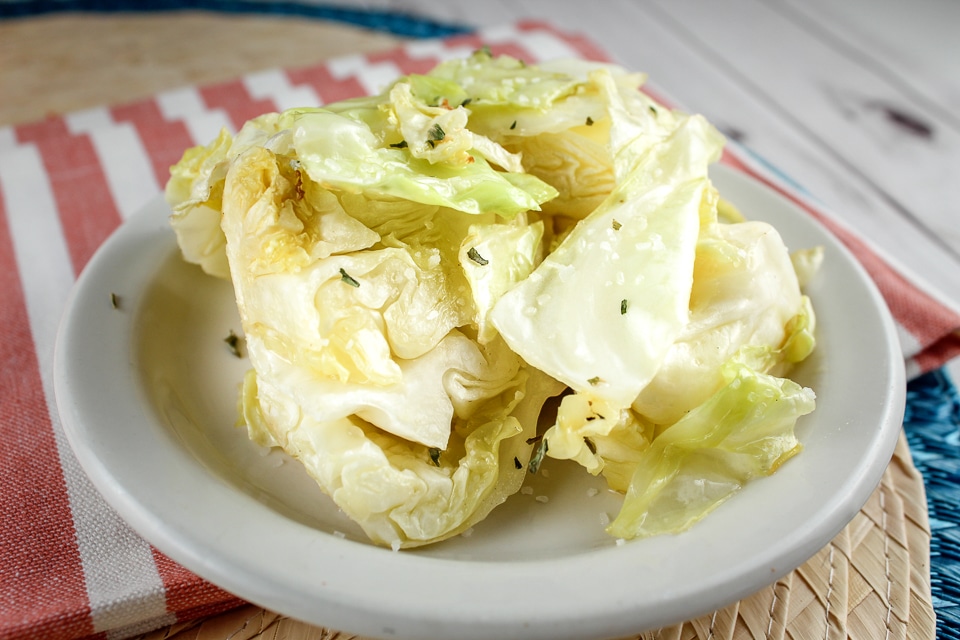 I actually like cooked cabbage as long as it's still got some crunch to it! So I decided to give my air fryer a whirl and see what we could do to make fried cabbage in the air fryer!
Can you air fry cabbage?
Yes! It was beyond easy! You just cut it into slices and quarter it – then sprinkle with olive oil, salt and pepper. That's it! Pop the pieces in the air fryer and then flip & stir halfway through. You'll come out with crunchy and nutritious "fried" cabbage!



What vegetables can you air fry?
You can basically air fry every vegetable – I really like using my air fryer for baked potatoes, brussels sprouts and cauliflower!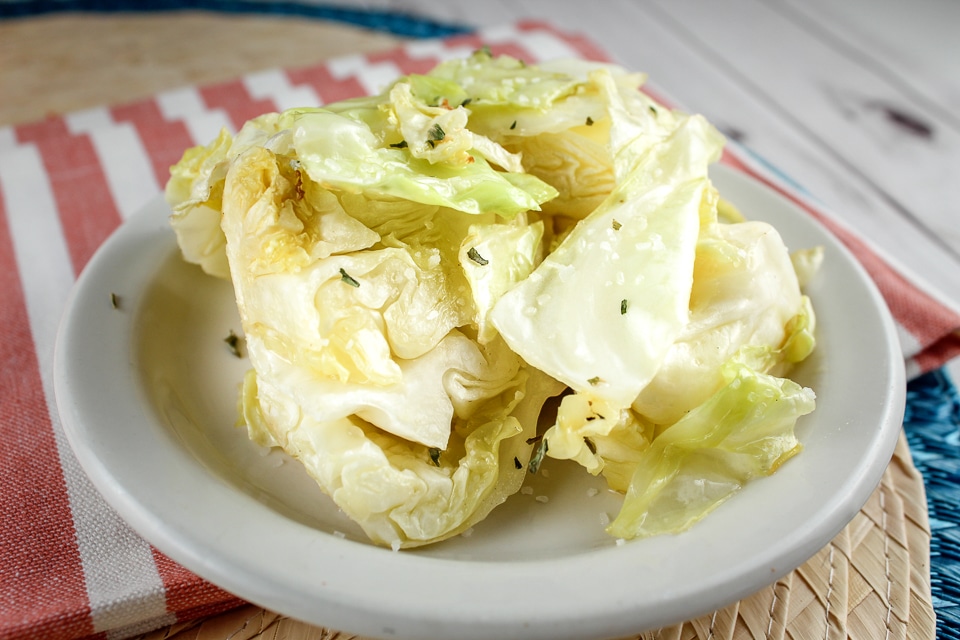 Air Fryer Fried Cabbage
prep time: 5 M
cook time: 10 M
total time: 15 M
Cabbage is such a healthy food – and we think of it as either cold & crunchy or hot & soggy – but NOT anymore! I made air fryer fried cabbage that is light and still has a nice bite to it! It's a great HEALTHY side dish for any meal!
ingredients:
1/2 head cabbage
1-2 tbsp olive oil
coarse sea salt
pepper
instructions:
How to cook Air Fryer Fried Cabbage
slice cabbage into 2" slices – then quarter the slices
places pie shaped slices into air fryer
drizzle olive oil over all slices of cabbage
sprinkle salt & pepper
air fry at 375 for 5 minutes
toss cabbage with tongs – pieces will fall apart into large chunks
air fry 3-4 additional minutes
NOTES:
– You can also cut the cabbage into bite size pieces from the start – it will fall apart after cooking anyway
– Be sure to use coarse sea salt – you want to taste it! It's so much better!
– You can also add bacon to this! I use precooked bacon and dice it into bite size pieces and let it air fry with the cabbage.
Recommended Products:
Phillips Air Fryer
Cutting Board
Coarse Sea Salt