Okay – I've shared lots of great cooking tools on my Friday Foodie Find – but today – I am sharing the most magical thing EVER!!!!
The Air Fryer is going to change your life! I have literally used it EVERY DAY since I got it! My good friend Plain Chicken told me I had to get it…she wasn't kidding! (I stuck that damn Instant Pot in a closet! This is my #1 kitchen tool now!!!)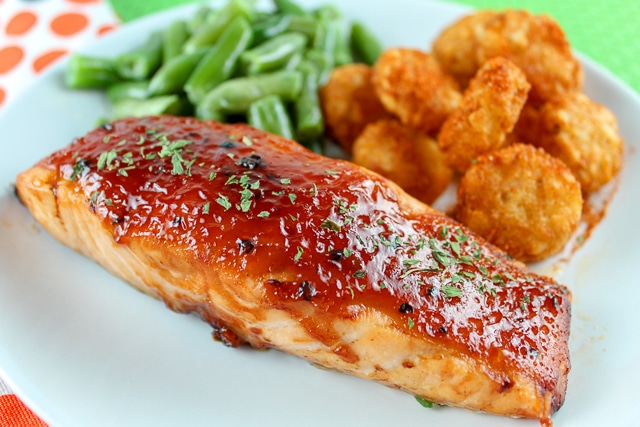 So let's get to the Air Fryer 101! This is by far the best and simplest way to make salmon you'll ever find in your life! The thing is – it cooks the salmon perfectly – but let me go on and tell you more!!!
The Air Fryer is just amazing! For the first use – I did freezer crap – pizza rolls, jalapeno poppers and cheese curds. They were there and I figured that's a good first try to see how it works. I was in love right then! So then I tried the air fryer salmon you see here! Then I tried perch. Then I tried tilapia. Then I tried hot dogs. Then cheddar metts. I think I'm to the point where I'll put a shoe in there next!
What's So Great About an Air Fryer?
– It is so fast!!! There's no preheating the oven – you literally set it and go!
– You can cook more than one food at the same time. I'm single now – so I put the salmon and potato oles in together and it was perfection!
– How do you clean the air fryer? You just pop out the metal grate and put it in the dishwasher. Every couple of uses – you clean out the basket. It's all non-stick so it cleans up with EASE!
– DID I MENTION HOW FAST IT IS????
So here are some times for the items I made – I'll try and come back and update this list as I make more things…even shoes.
What Can You Cook in the Air Fryer?
– Hot Dogs/Metts 6 minutes
So – yes – I'm in love with my air fryer. It's freakin amazing! And the thing is – it cooked this air fryer salmon to PERFECTION! Salmon shouldn't be overcooked – it's best at medium rare. Ten minutes in the air fryer was perfect for me. It was a little past medium rare but not dried and killed – it was moist.
Now this is the Phillips Air Fryer I purchased – but they have more affordable versions – and bigger versions. This is the PERFECT size if you're cooking for one or two. And I bought salmon and tilapia again this weekend so I can have it again!
Yield: 2
Air Fryer Salmon
I am in love!!!! With an appliance!!! I'm in LOVE with my air fryer – I've literally used it every day since I got it! This is the perfect way to make salmon – you will never do it any other way! And if you don't have an air fryer – WHAT ARE YOU WAITING FOR????
prep time:
cook time: 10 mins
total time: 10 mins
ingredients
2 Salmon filets
1/4 cup your favorite Barbecue Sauce (this is mine!)
instructions
Turn air fryer to 350 degrees
Lay salmon filets in bottom of fryer
Top each with 1/2 barbecue sauce
Set to 10 minutes
Press start!
Weight Watchers Points:
Green – 4, Blue – 0, Purple – 0