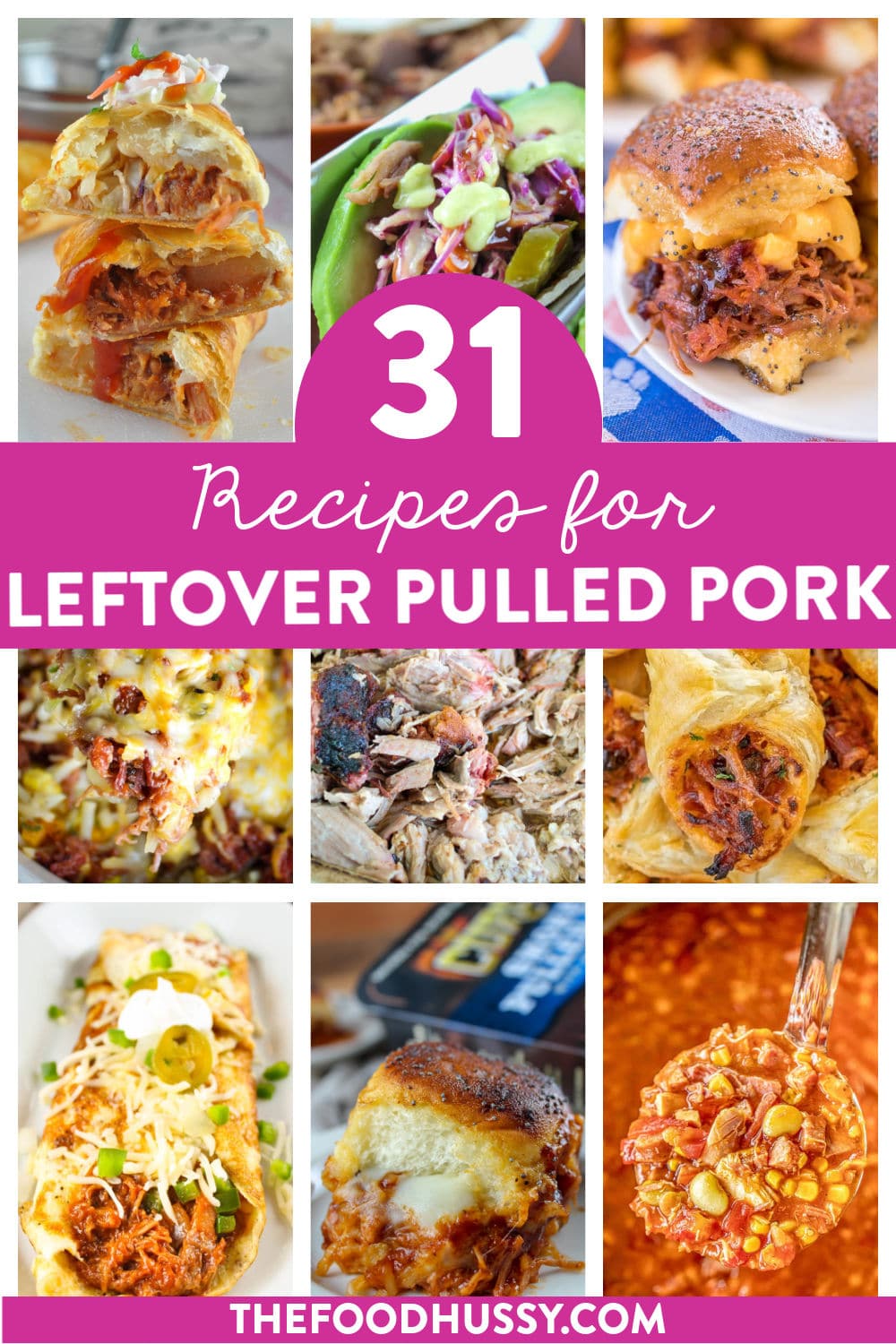 Ever wonder what to do with pulled pork leftovers? There's only so many sandwiches you can eat! I've got 31 leftover pulled pork recipes from tacos and casseroles to soups and chilis – and even breakfasts that your whole family will love!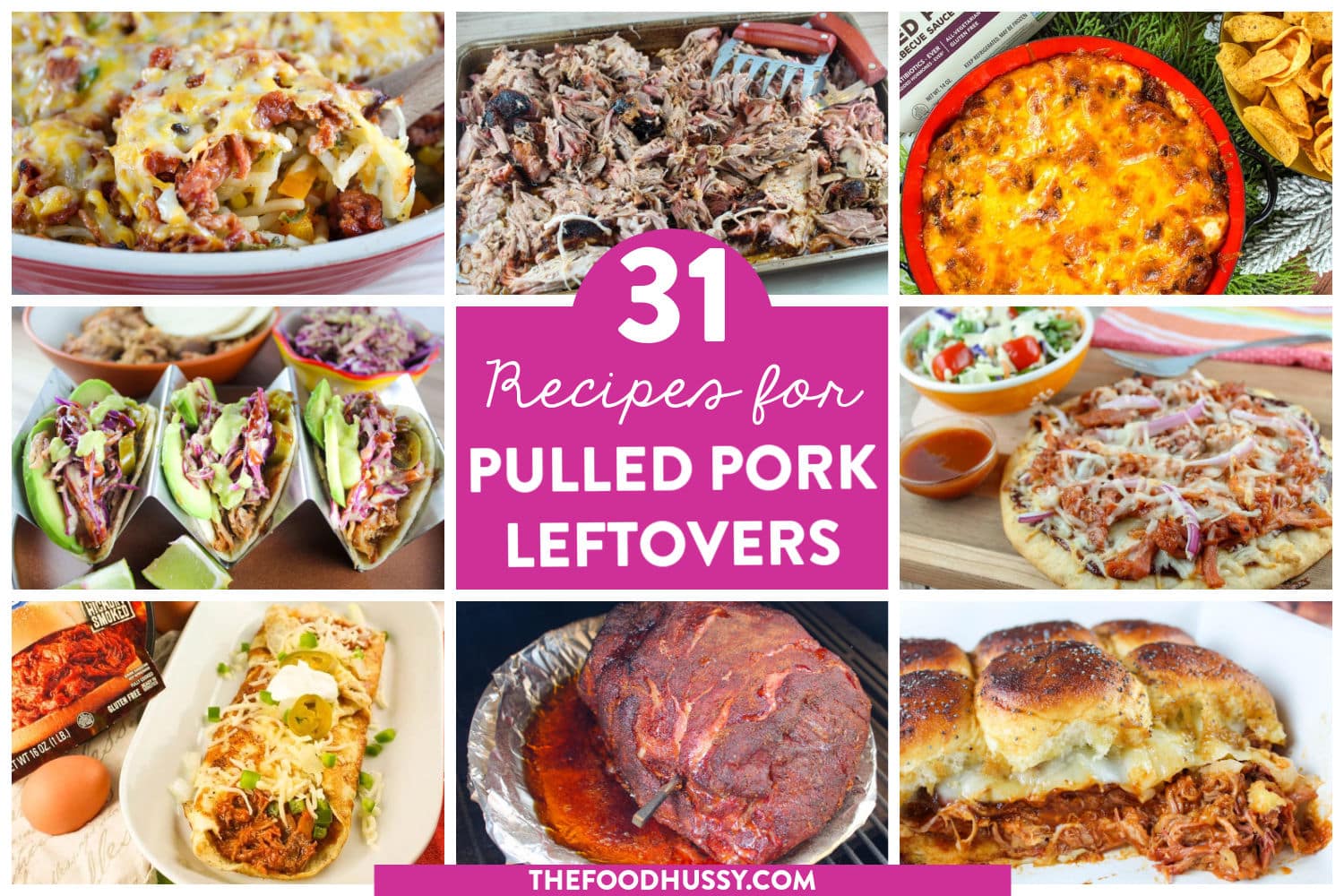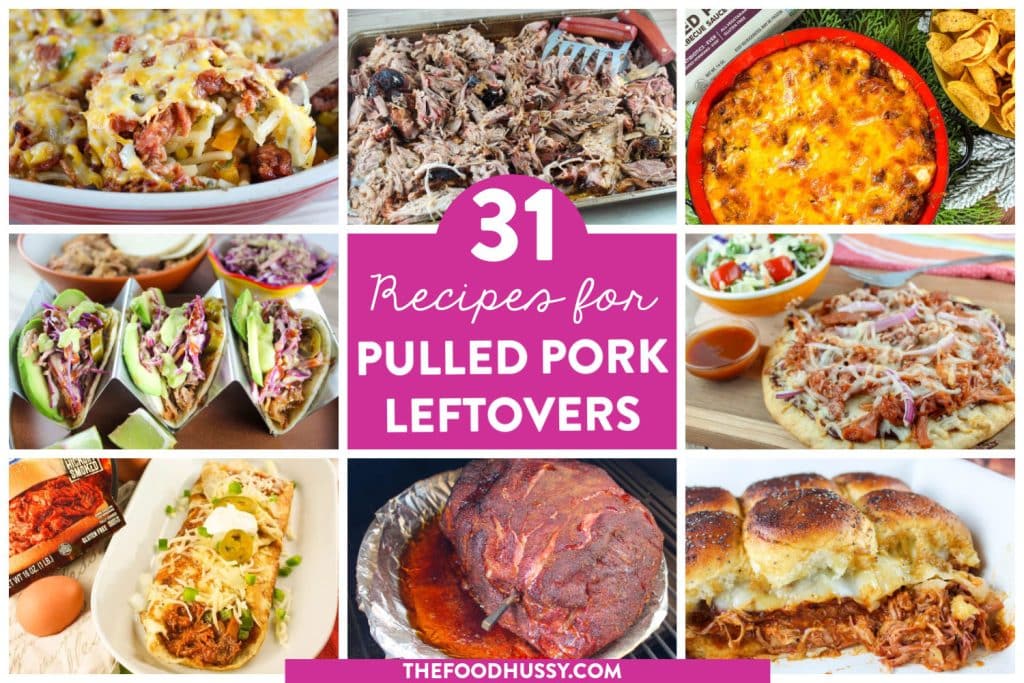 What You Will ❤️ About Pulled Pork Leftovers
Versatility – as you'll see there are so many things you can do with leftover pulled pork! Tacos, casserole, stew, omelettes and MORE!
Easy – you've already got the leftover pulled pork – so 90% of the work is done! It's the reason when you make it to make a bunch because it freezes so well!

TIP: Freeze the pork UNSAUCED – this gives you more options for using the leftovers!

Comfort Food – Pulled pork in these forms is such a comfort food – the Brunswick Stew, the Hashbrown Casserole and more!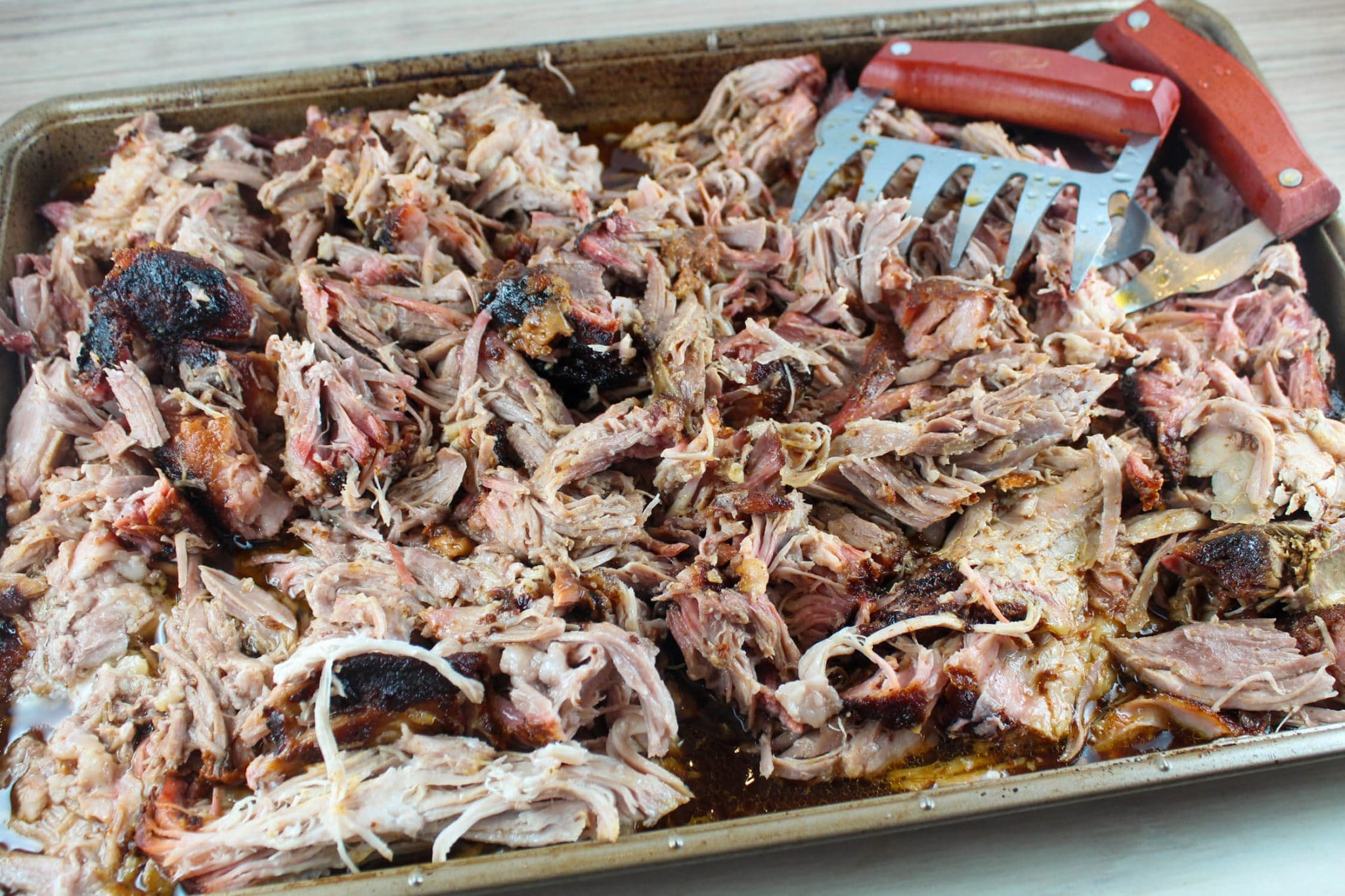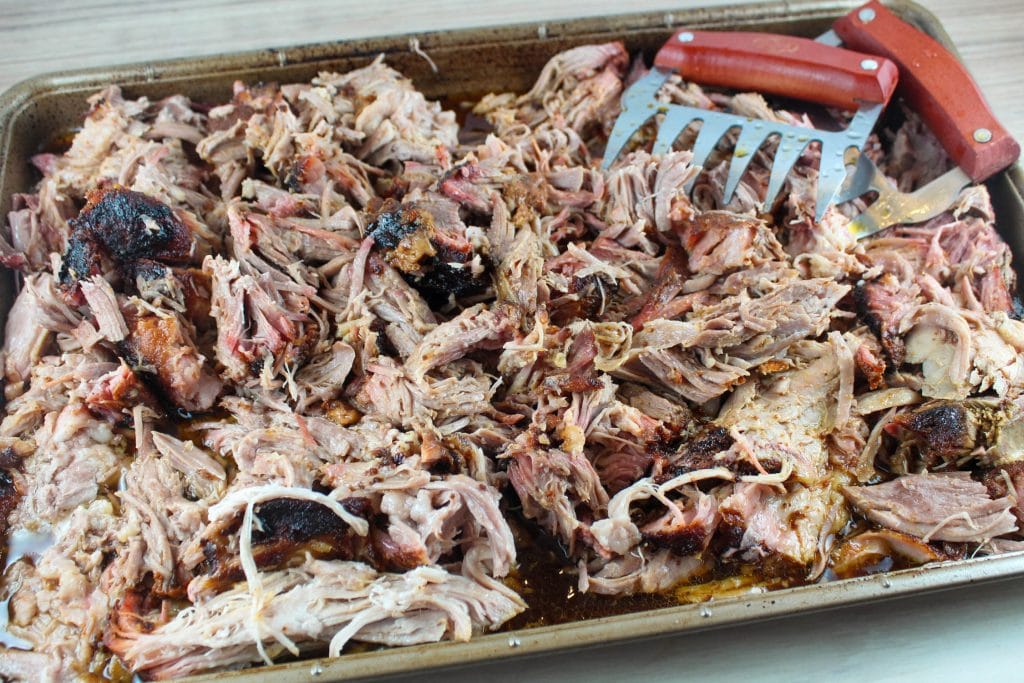 How to Make Pulled Pork
And if you're looking for a good recipe for making pulled pork for yourself – I can help you there too!
How long is pulled pork good for?
Pulled pork leftovers should be placed in air-tight containers and refrigerated for up to a week in the fridge. You can freeze them for up to three months. I like to have my leftover pulled pork WITHOUT sauce so I can sauce based on the recipe I'm making!
How to Freeze Leftover Pulled Pork
You can easily freeze the leftovers too! Double bag the leftover pulled pork in a storage bag, then a freezer bag. Put 2 cups in small pint or quart-sized storage bags and then place 3-4 of those into a larger gallon sized freezer bag. This allows you to pull out a small portion for 1-2 or a a couple of them for larger meals!
Pulled Pork Leftovers Recipes
What do you do with the leftover pulled pork? You can use pulled pork in casseroles, soups, enchiladas, tacos, pizza, appetizers and more! (p.s. you can use pulled chicken in any of these recipes too!) Here are some of my favorites!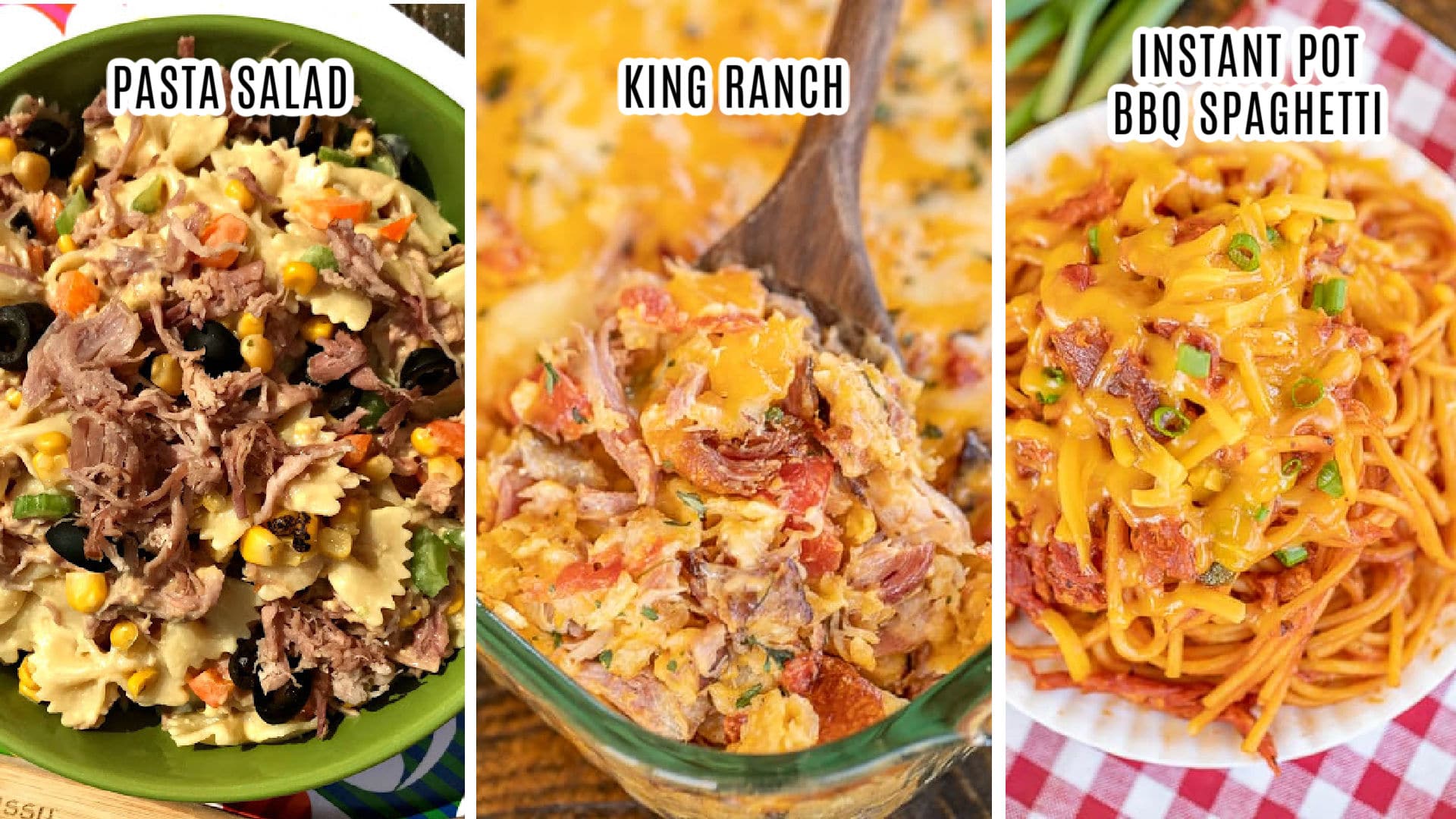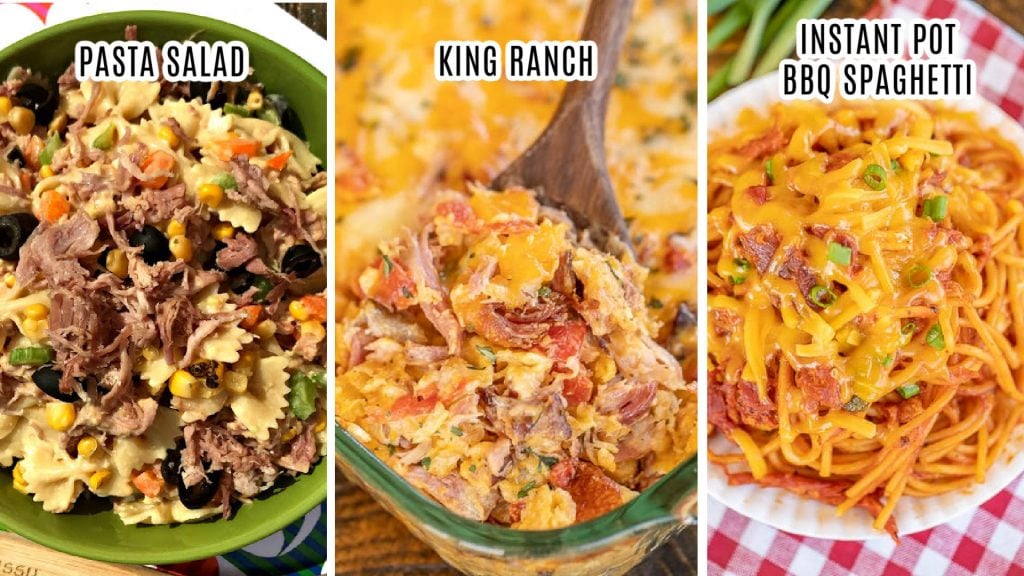 Pulled Pork Casseroles & Pastas

Leftover Pulled Pork Sandwiches
Pulled Pork Mac & Cheese Slider – If you haven't had pulled pork and mac & cheese together – you don't know what you're missing! These sliders are meaty, cheesy and a really fun sandwich for a crowd!
Pulled Pork Empanadas

– These are so easy to make – and you can customize them

too. This is 3 recipes in one post – combine your pulled pork with coleslaw, apple or gouda for delicious little hand pies!
Pulled Pork Cubano Sliders – mini cuban sandwiches – with pulled pork, ham, cheese and pickles – so good!
Pulled Pork Biscuit Bombs – Biscuit bombs are fun to make – you wrap the biscuit around the pulled pork and bake!
Barbecue Pork Steam Buns – have you ever had a bao bun? They're light and delicious – they're steamed and the dough is so fluffy!

Pulled Pork Appetizers

Leftover Pulled Pork Soup & Stew Recipes

Breakfast Recipes with Leftover Pulled Pork
Other Pulled Pork Recipes
I hope you enjoy this list of Pulled Pork Recipes as much as I do!