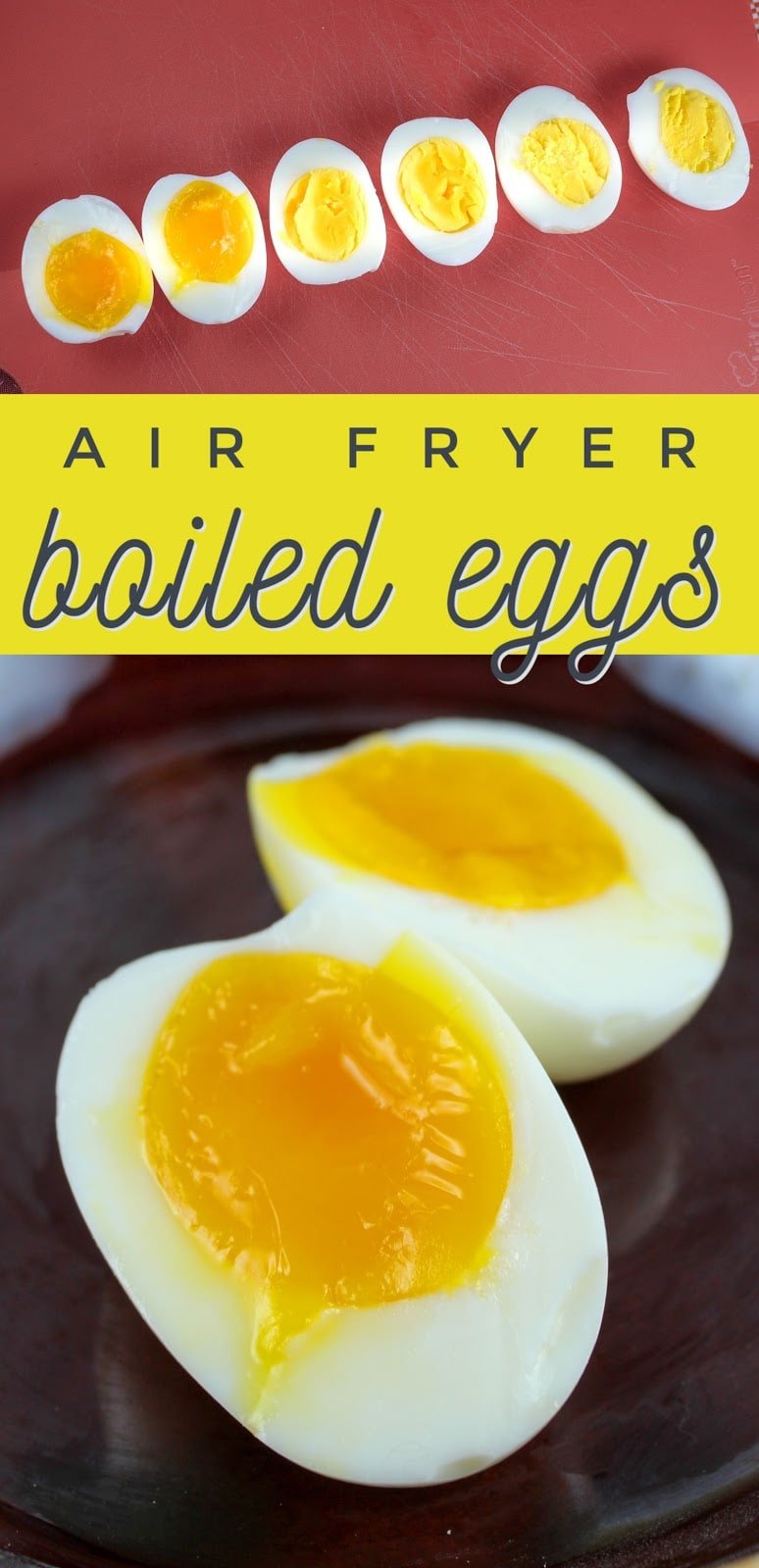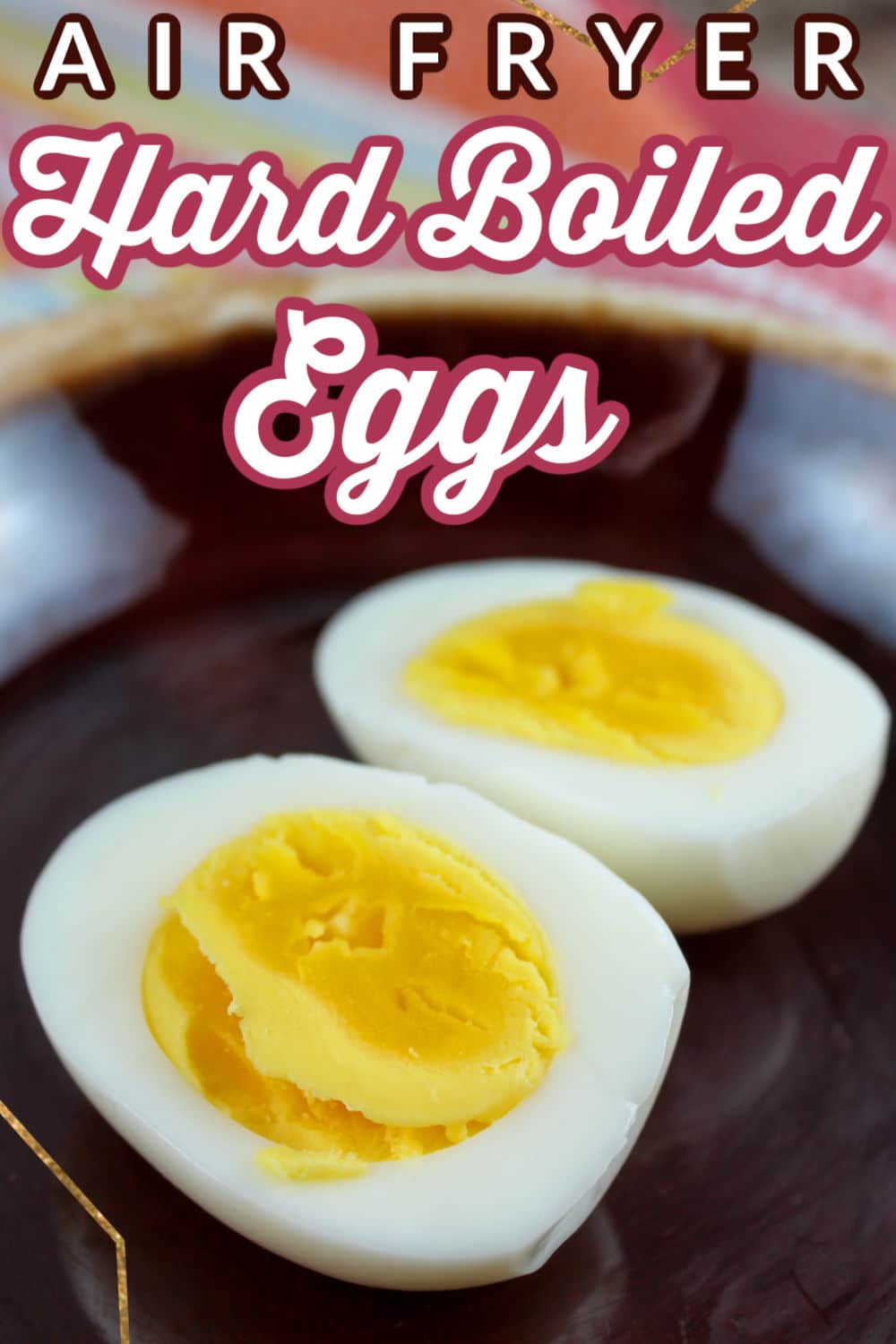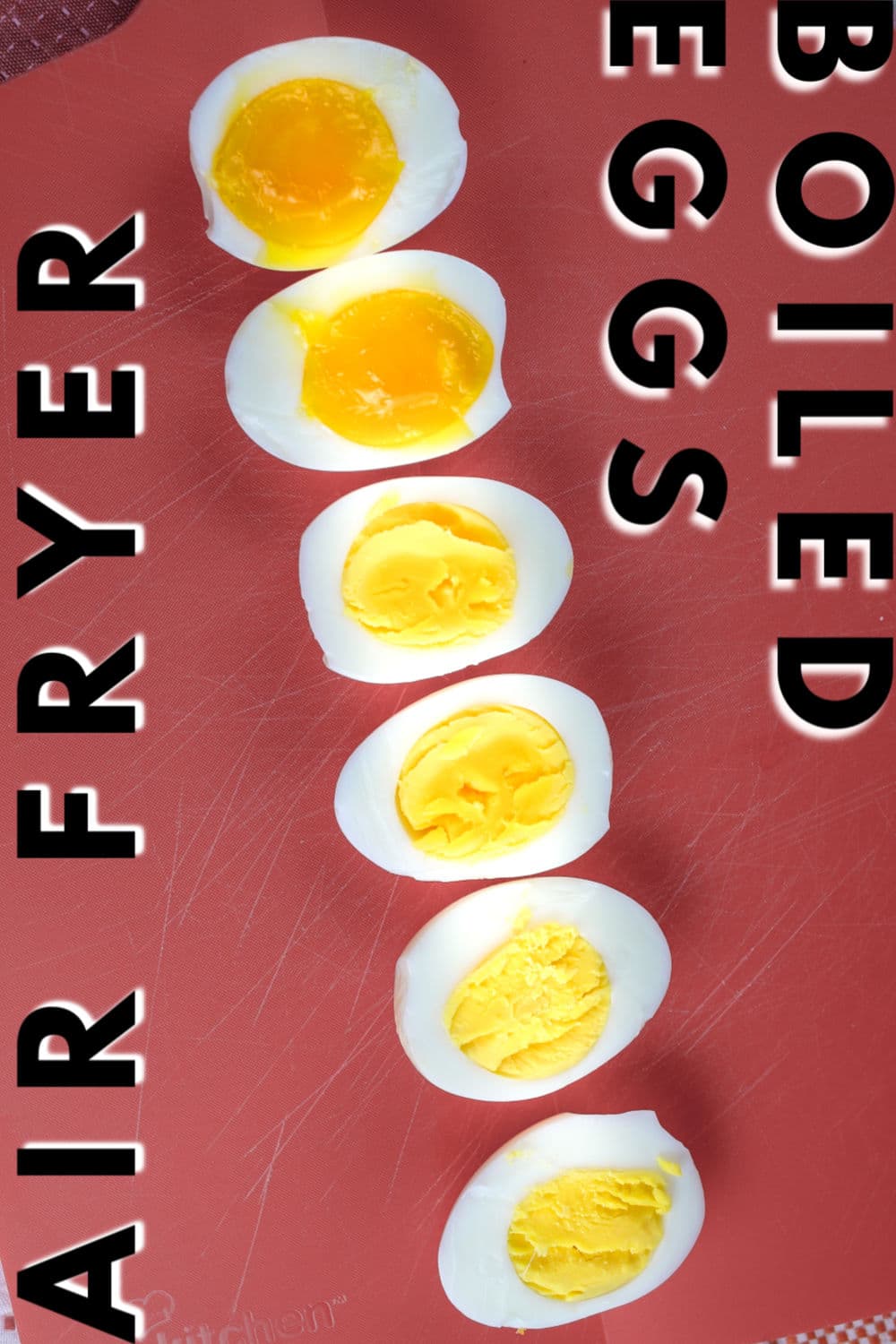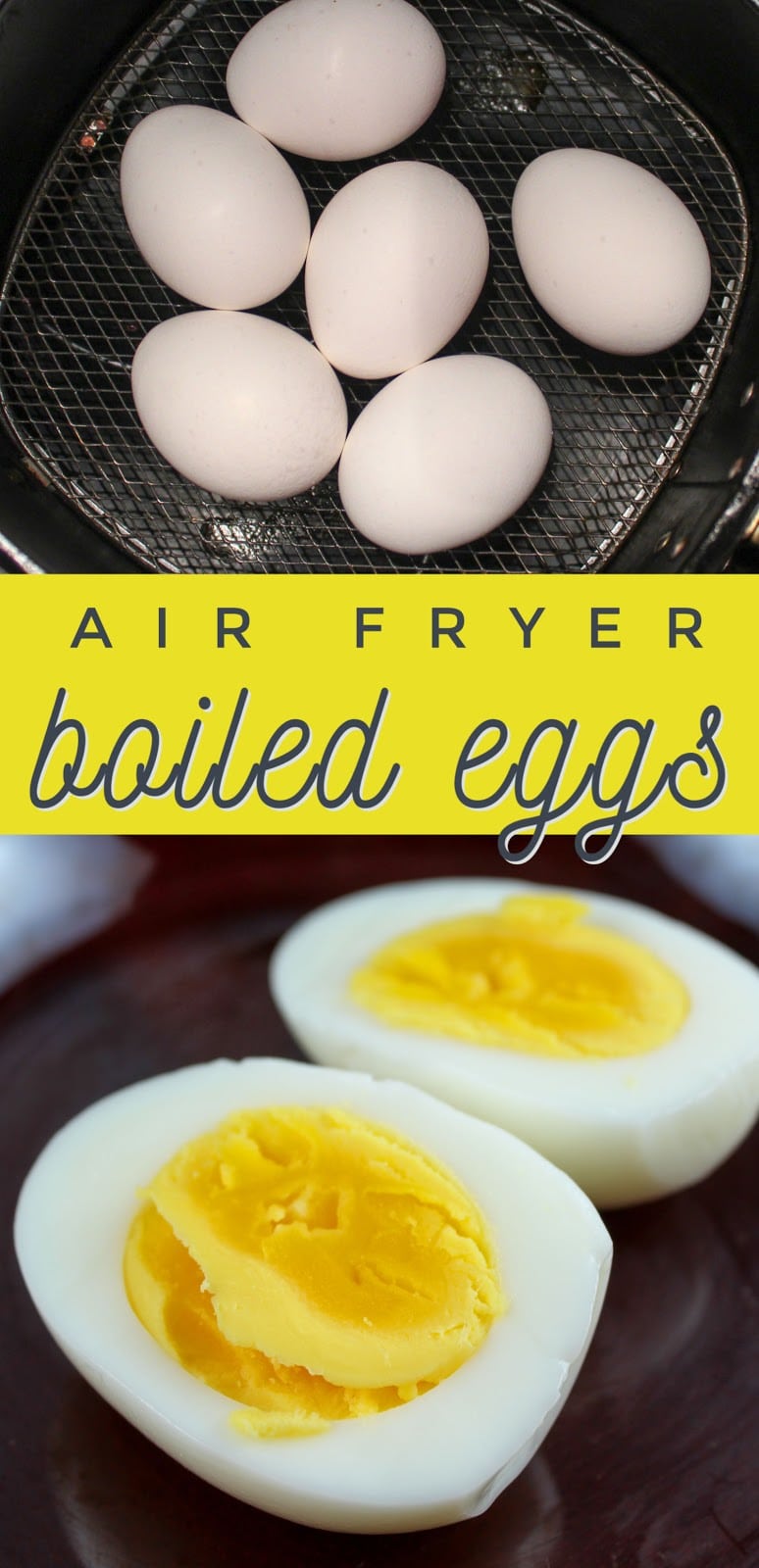 Whether you like your eggs soft-boiled, medium-boiled or hard-boiled – air frying is the best way, the easiest way, THE MOST AMAZING WAY to "boil" your eggs! After using your air fryer for boiled eggs – you'll never boil water again!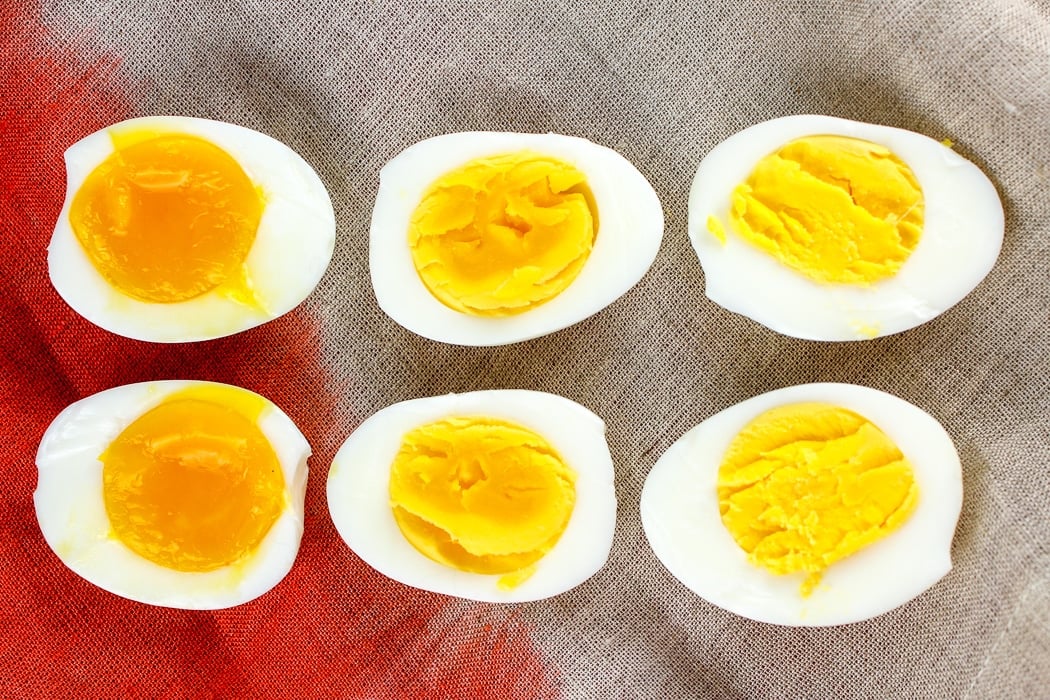 I make hard boiled eggs practically every week – usually a dozen eggs at a time! I use them on salads, make a quick breakfast with avocado toast and just for a quick snack on their own (with a little salt of course). But now – since I've discovered SOFT boiled eggs – I make those all the time! They're so good on toast! That ooey gooey yolk is my favorite – especially when they're just a little warm.
Can you air fry hard boiled eggs?
Yes!!!! The air fryer cooking process is so easy and quicker than the traditional method of boiling water on the stove top. You set the eggs in the air fryer basket (no rack needed) and you're ready to go! You can use room temperature or cold eggs – I don't usually have patience to wait for them to warm up and just put them in right out of the refrigerator.
What temp do you use to "boil" air fryer eggs?
There's more details in the eggs recipe below – but I set the temperature to 250 degrees for my boiled eggs and start! With an air fryer, the hot air circulates around the food to cook it without water or oil – which is why it's so easy to make perfect eggs every time!
What kind of eggs should I use?
I always use large eggs – usually brown. A few years back the egg council hosted me for an event and we literally at 20 eggs in one day. We tried all the different brands and level of egg there was – from 99 cent to $7/dozen. Guess what? They all taste the same. I buy the $2.50 Simple Truth Cage Free Large Brown Eggs from Kroger.
How can I tell if my eggs are fresh?
Fresh eggs are a must and there's an easy test to see if the eggs are still good. Fill a glass with a few inches of cold water and gently place your egg in the glass. Very fresh eggs will sink to the bottom and lay on their sides. If an egg stays at the bottom but stands on its small end, it's still fine to eat. If it floats – THROW IT OUT!
What kind of air fryer do you recommend?
I have two air fryers! I have a basket-style and an oven-style. My recommendation would be to get at least a 6 qt – both of mine are 9.5 qt ++. It's so much easier when you have the room to cook more than one thing at a time (i.e. chicken & cauliflower for dinner). Also – be sure to get a digital/electronic air fryer so you can precisely set your temperature and time.
My favorite air fryer is my Instant Omni – it's an air fryer and more – it bakes, roasts, toasts, reheats and even has a rotisserie attachment. It's perfect for everything I need. My other air fryer is a Paula Deen 9.5 qt but they don't make that air fryer model anymore.
How long does it take to make air fryer hard boiled eggs?
There are different times depending on how done you want your eggs. Here's the cook time for each type of egg:
11 minutes for soft boiled (whites done, runny yolk)
13-14 minutes for medium boiled (whites done, yolk done but a little moist)
17 minutes for hard boiled (whites done, yolk fully done)
For best results, once the eggs are done, transfer them to an ice bath so they can cool off. An ice bath is just a bowl of ice water that will allow the eggs to be submerged.
Also – the shells on the fully hard boiled eggs basically FELL OFF! That might have been the best part!
The pic above shows the range of the doneness of the air fryer boiled eggs. I have to say – the soft boiled ones with the soft yolk were the biggest treat! After removing the eggs from the air fryer – I did set them in a bowl of cold water with ice cubes – just to cool them down more quickly so I could peel them. The soft boiled eggs were a little more difficult to peel – but I managed!
Can you air fry soft boiled eggs?
Air fryer soft boiled eggs are now my new FAVORITE way to eat an egg! I love a runny yolk. I was so nervous when I cut into this egg – hoping the white would be done and the yolk would be runny. I got Jammy Eggs!!! VICTORY!!!!
What temperature to use for air fried soft boiled eggs
Perfect soft boiled eggs are cooked best at 250 degrees. These were delicious sliced and fanned on toast and even better when you add a little avocado and coarse sea salt.
How long to air fry soft boiled eggs?
Air Fried Soft Boiled Eggs are done PERFECTLY in just 11 minutes cooking time!
Medium boiled eggs – what's the deal here? Well sometimes I think the hard-boiled eggs are just a little dry – this is a perfect middle! These medium boiled eggs were cooked at 250 degrees for 14 minutes. I will definitely be making them this way for deviled eggs in the future.
What is the easiest way to remove the shells?
Using the air fryer is the easy way to have perfect hard boiled eggs! The shells pop off so easily! Here's how I do it:
I set a paper towel on the counter
Roll the cooked egg to break the outer shell of the eggs
Peel away – sometimes you'll have a perfect peel and you'll get that thin membrane going so the whole peel comes off at once!
How do you store hard boiled eggs?
I hard boil eggs weekly and use the cooked eggs are great for salads! For storage, I used an airtight container – like these glass food storage bowls – and refrigerate for up to a week.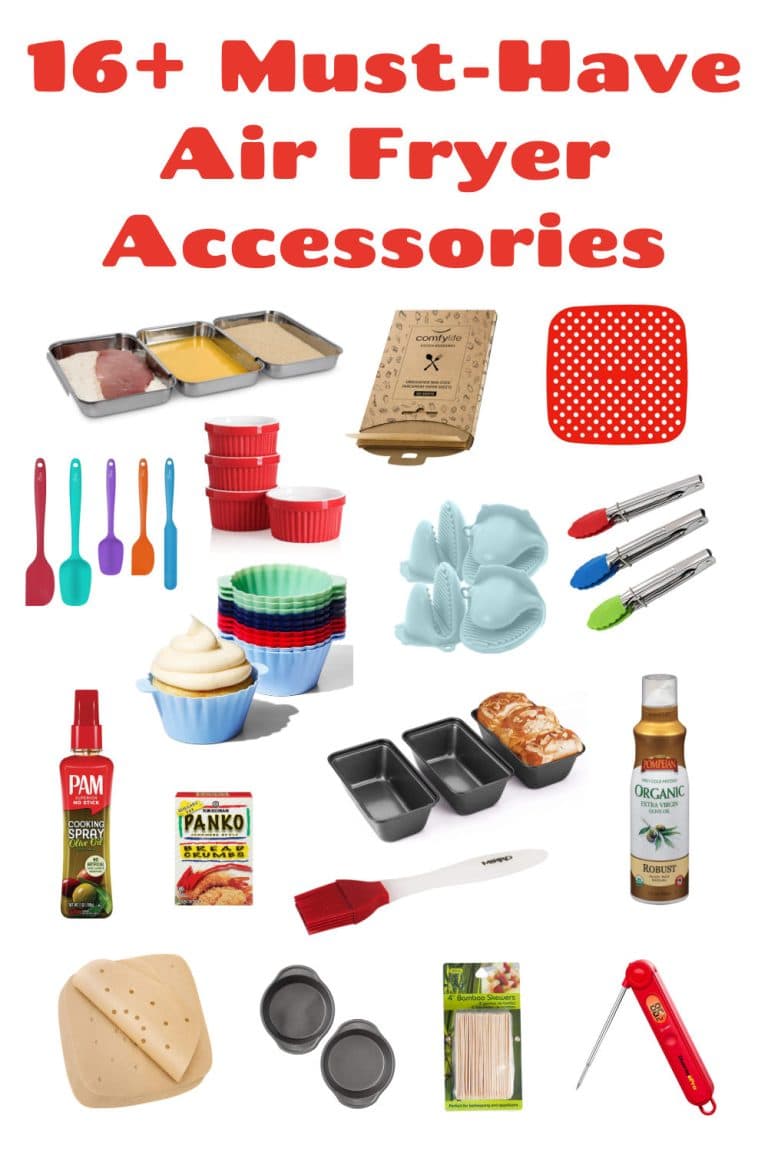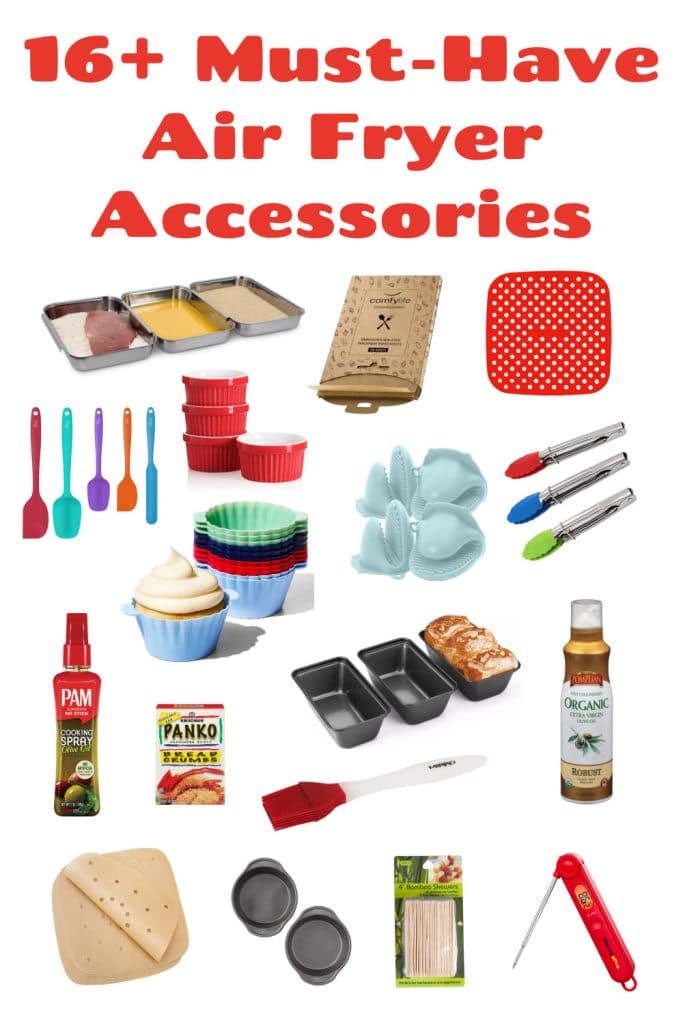 Best Air Fryer Accessories
Here's my ultimate list of best air fryer accessories – whether you have a basket- or oven-style! I've also included a price guide as well as my favorite recipes for those accessories.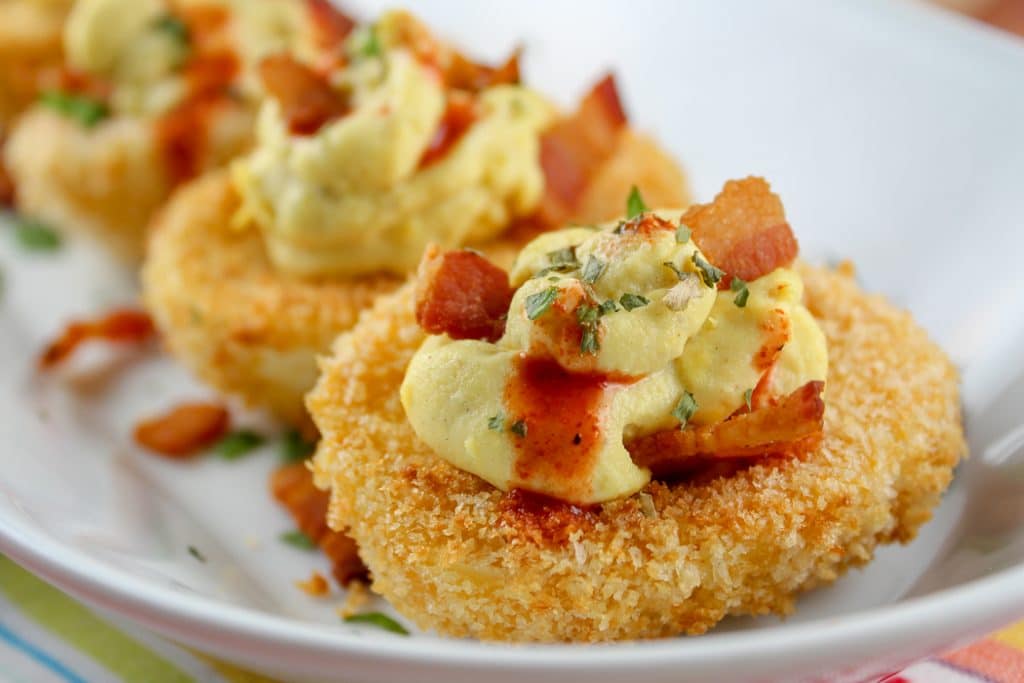 What can you make with Hard Boiled Eggs?
There are so many different ways to use hard boiled eggs – here are my favorites!
– Air Fryer Deep Fried Deviled Eggs (my personal favorite!)
– Seven Layer Salad Dip
– Two Ingredient Egg Salad
– Lunch Snack Boxes
More Air Fryer Recipes with Eggs
These air fryer egg recipes are so easy – and you'll be amazed at all the things you can do with eggs!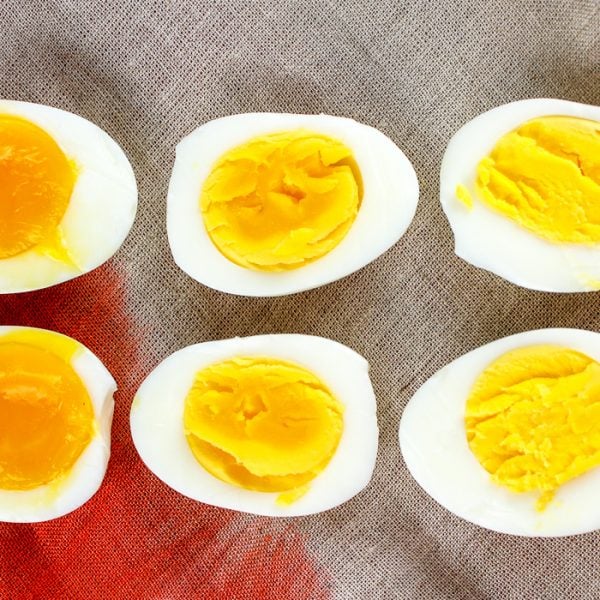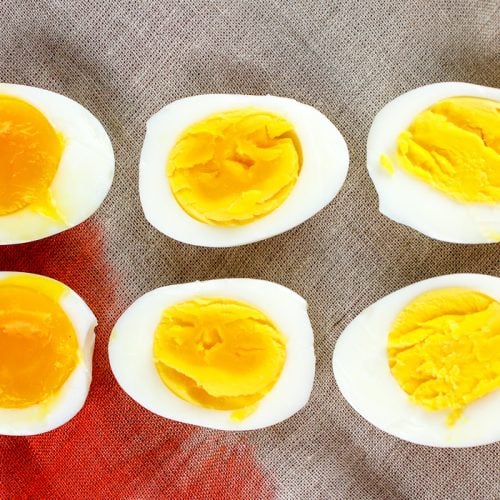 Air Fryer Hard Boiled Eggs (& Soft Boiled!)
Whether you like your eggs soft-boiled, medium-boiled or hard-boiled – I have got you covered. After using your air fryer for boiled eggs – you'll never boil water again!
Instructions
Set six eggs in the air fryer basket

Soft boiled – air fry at 250 for 11 minutes

Medium boiled – air fry at 250 for 14 minutes

Hard boiled – air fry at 250 for 17 minutes

Once the eggs are done, transfer them to an ice bath so they can cool off.
Nutrition
Serving:
1
egg
Calories:
63
kcal
Carbohydrates:
0.3
g
Protein:
5.5
g
Fat:
4.4
g
Saturated Fat:
1.4
g
Cholesterol:
164
mg
Sodium:
62
mg
Potassium:
59
mg
Sugar:
0.3
g
Calcium:
23
mg
Iron:
1
mg