I'm pretty obsessed with sweet potatoes – but baking them takes so long! Not anymore! Use your air fryer and your "baked" sweet potato is done in 25 minutes!!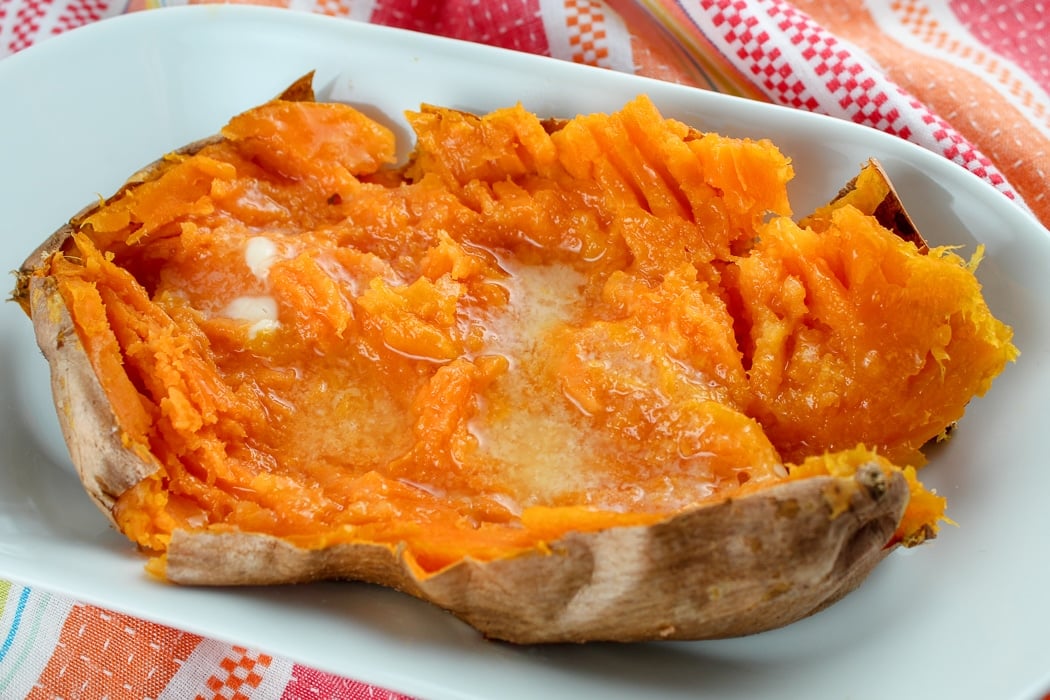 That's the best thing about the air fryer is that it basically cuts cooking time in half for nearly everything! This baked sweet potato is light and fluffy and perfect!
Can you air fry a sweet potato?
Heck yeah!!! You'll never use the oven again!!! It's so easy! All you have to do is rub the outside of the potato with a little olive oil, poke it a few times with a paring knife and pop it in the air fryer! The cook time for an air fryer sweet potato is 25 minutes at 400 degrees and you're done!
I did this with a medium sized sweet potato – if you're doing two or a larger one – it might take a little longer, if you're doing one small one – then a little less time.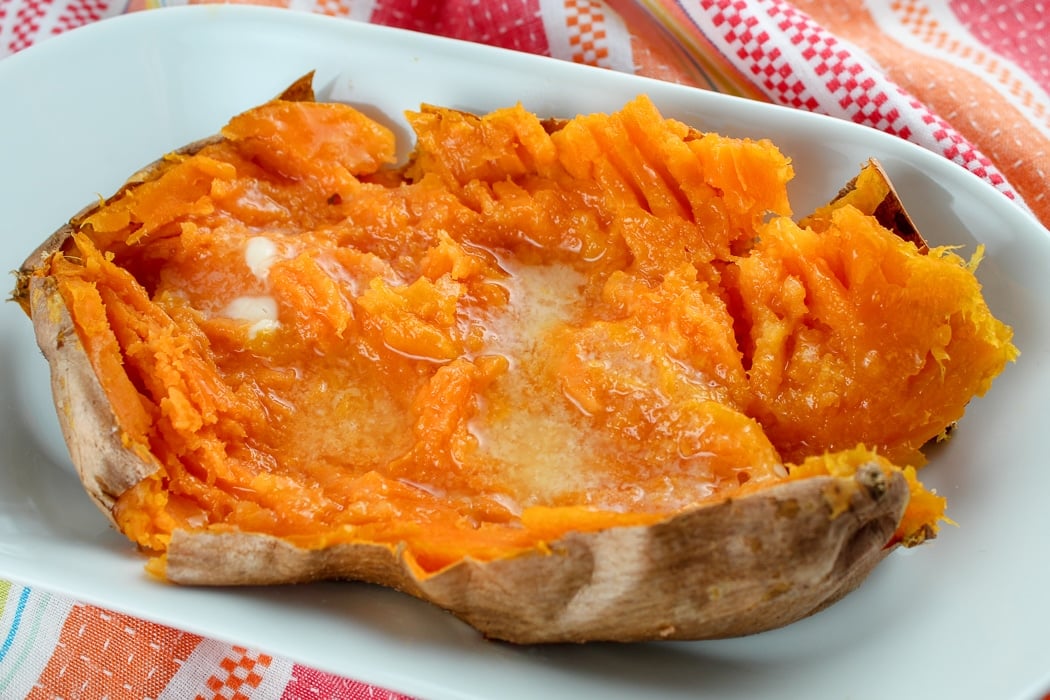 Air Fryer Sweet Potato
prep time: 1 M
cook time: 25 M
total time: 26 M
Air Fryers make every job quicker and easier. Sweet potatoes are one of my favorites and they no longer take an hour to bake! 25 minutes to the table!
ingredients:
Sweet potato
Olive oil
Butter
Brown sugar
instructions:
How to cook Air Fryer Sweet Potato
Poke potato with knife in a few spots
Rub outside of potato with olive oil
Air fry for 25 minutes at 400 degrees for a medium sized potato
Top with butter and brown sugar
Recommended Products:
Philips XL Air Fryer
Paring Knife
Brown Sugar Saver
Did you make this recipe?
Tag
@foodhussy
on instagram and hashtag it #foodhussyrecipe