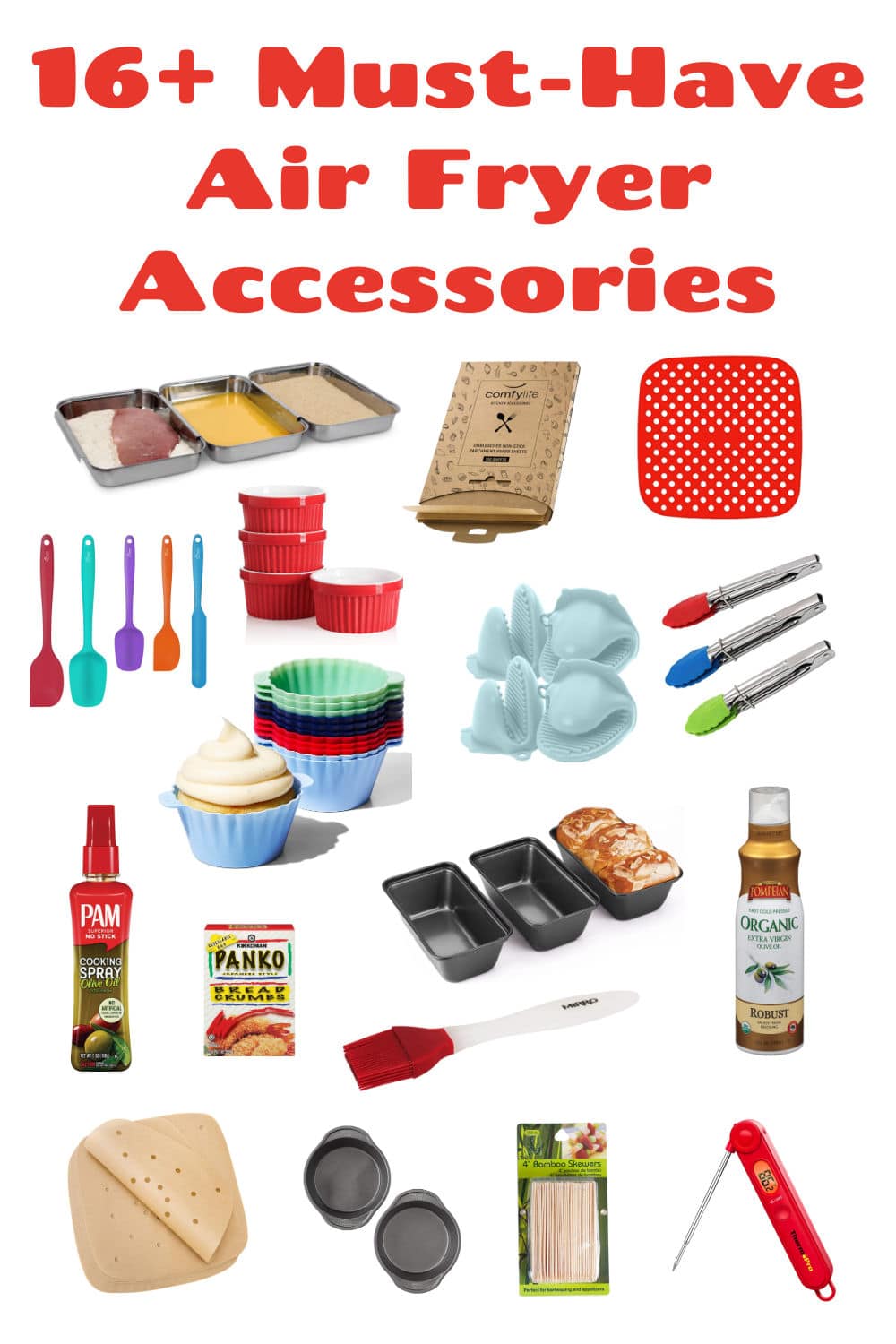 Here's my ultimate list of best air fryer accessories – whether you have a basket- or oven-style! I've also included a price guide as well as my favorite recipes for those accessories.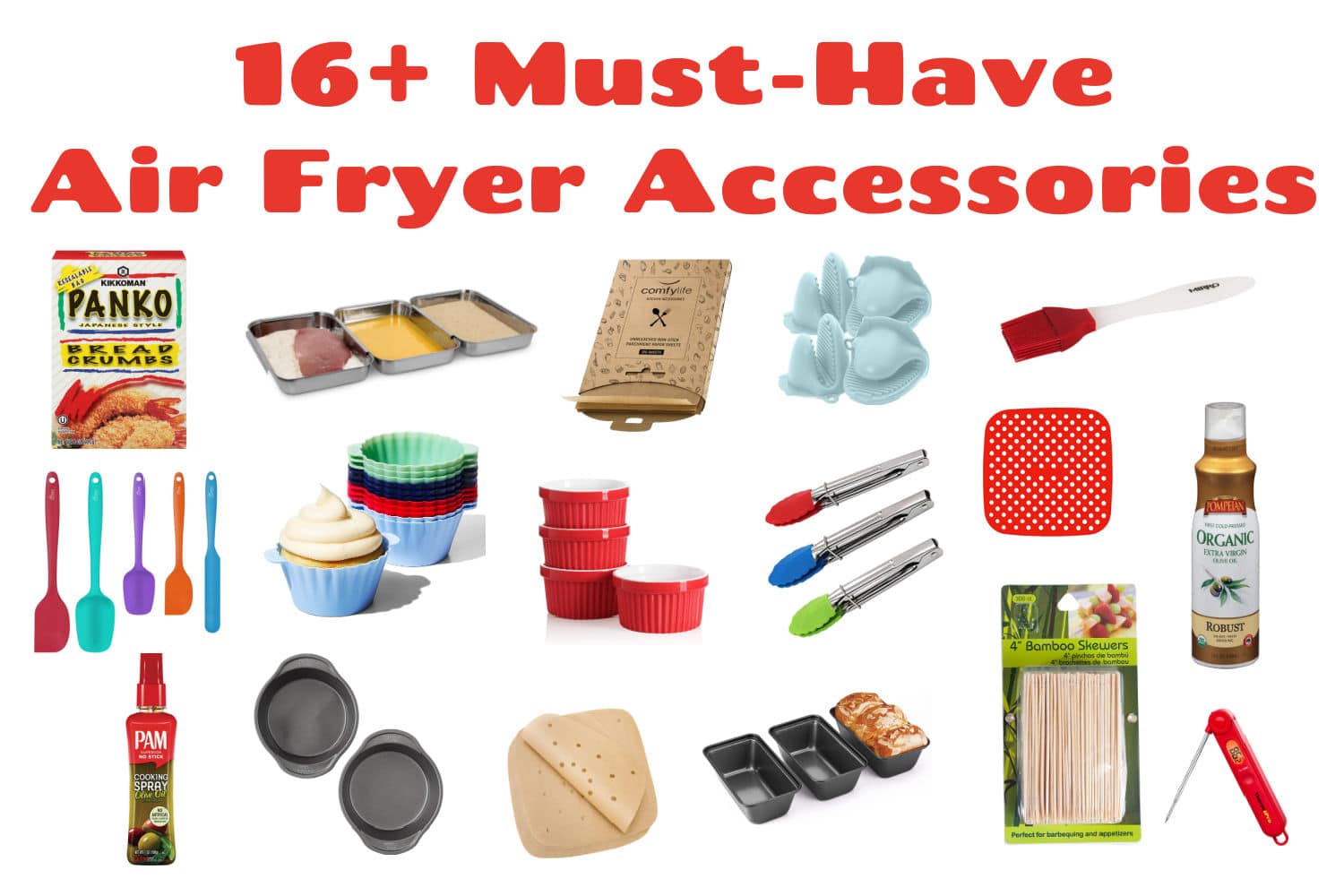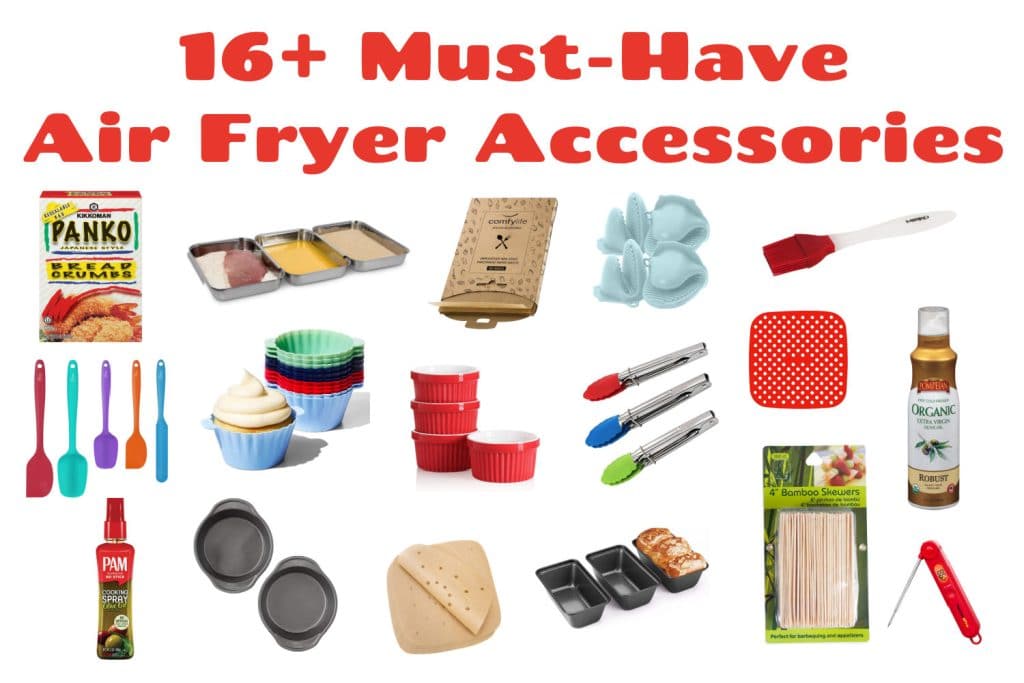 I absolutely love my Air Fryer(s) – yes – I love them so much I have 2! I've had probably 5 – I just keep upgrading and giving my old ones away so others can experience the wonderment of the air fryer! Trust me when I say this is the only kitchen appliance I couldn't live without!
You can just open the box and go with your air fryer – 100%! But – after 3 years of air frying – I've learned there are a few tools that make the job a LOT easier!
Price guide (as of 2022)
$ – Under $5
$$ – Between $5-10
$$$ – Over $10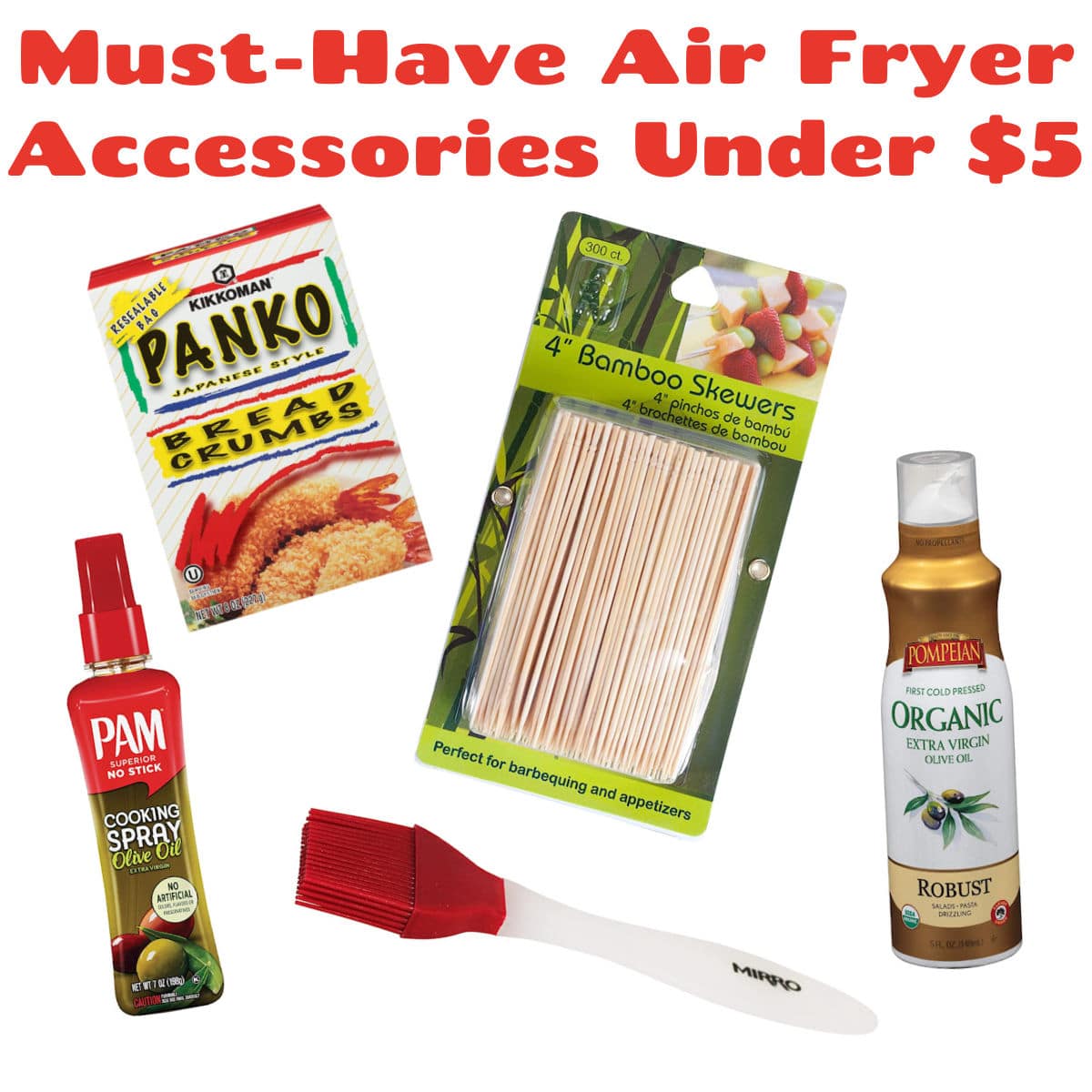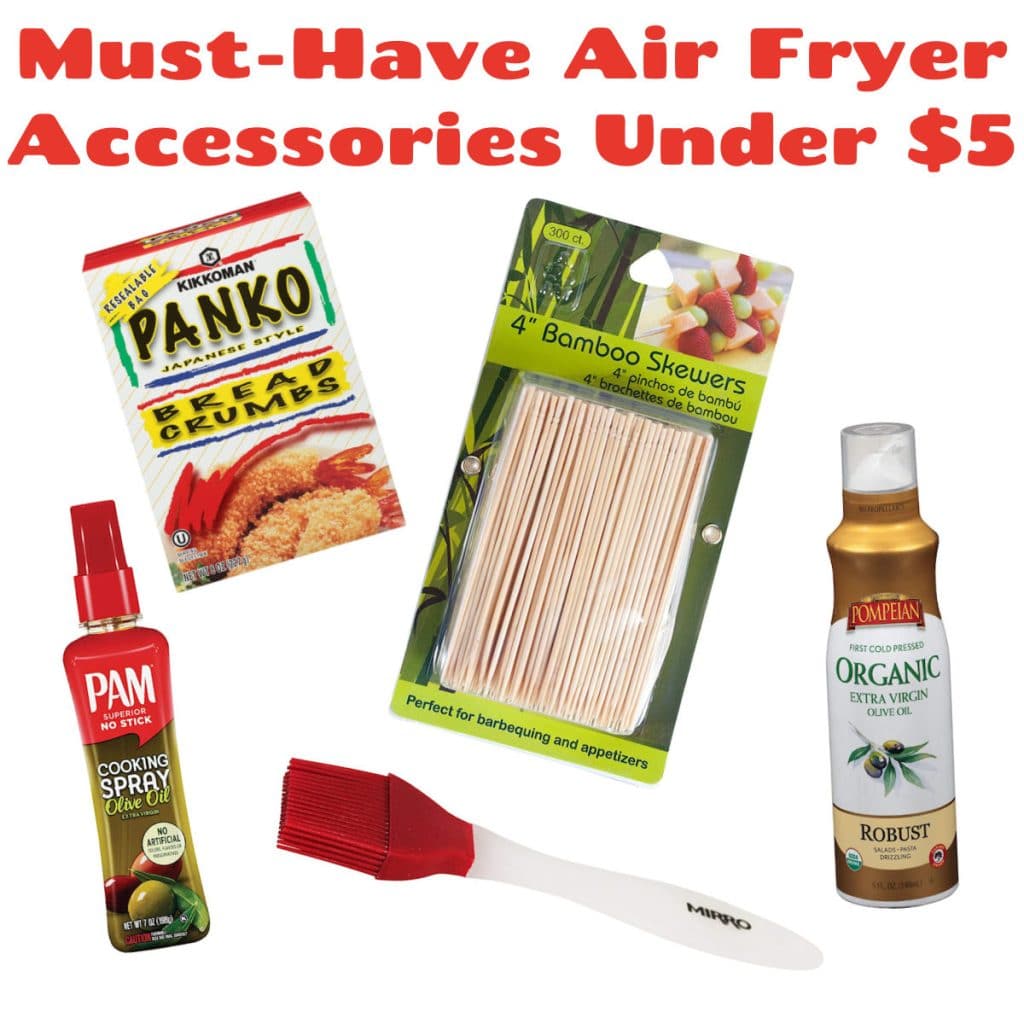 Air Fryer Accessories Under $5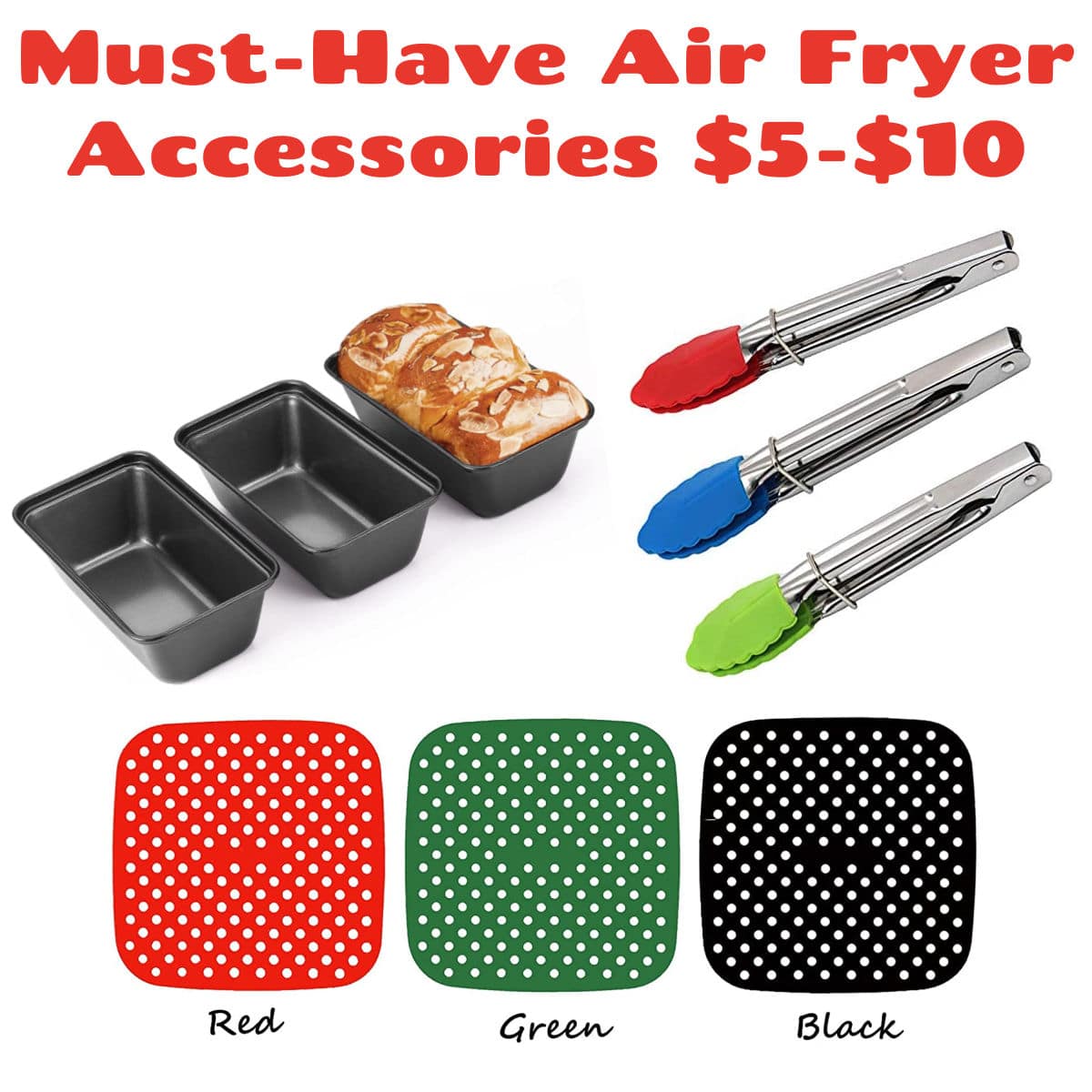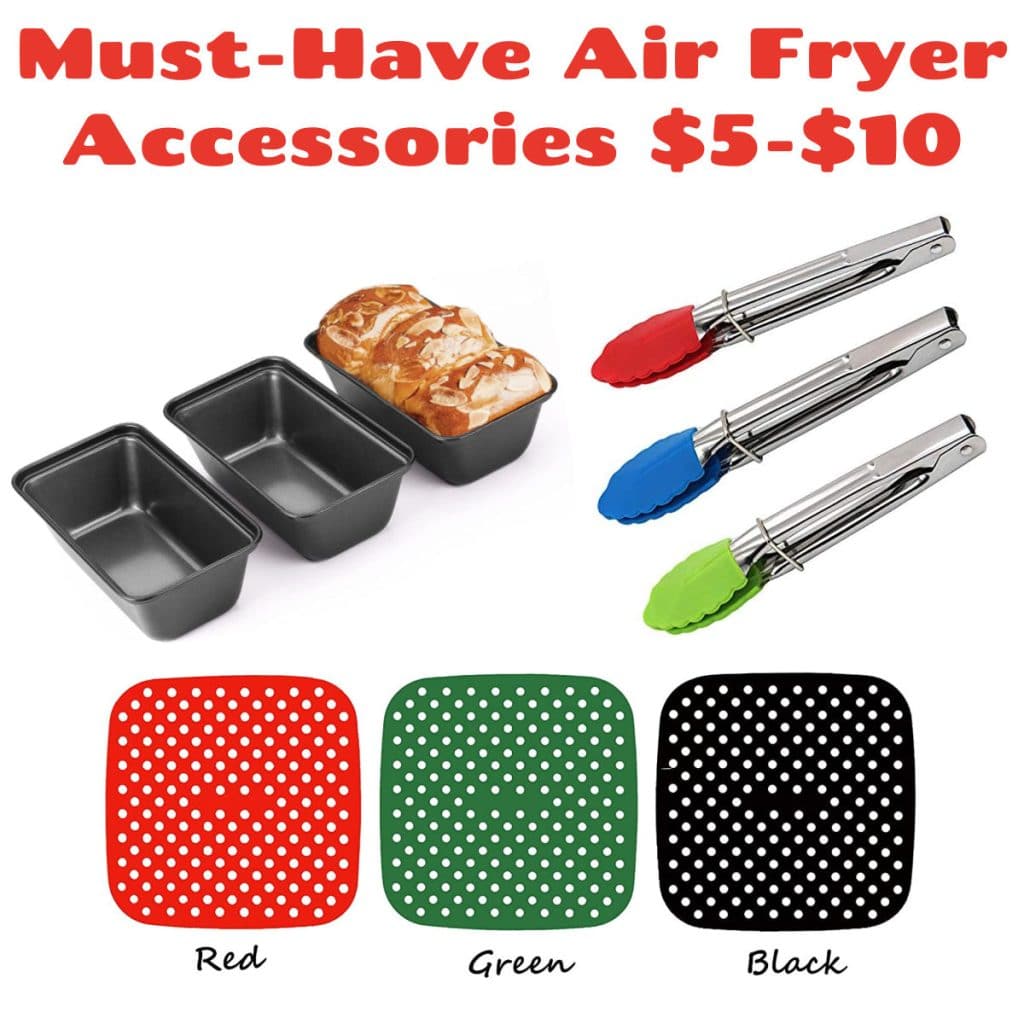 Air Fryer Accessories between $5-$10
Silicone Tongs $$ – These are the most used accessory on the list. I use them nearly every time I turn on the air fryer! They are long enough to turn any food so you don't burn yourself on the sides of the air fryer. Plus – they come in many different sizes and lengths. I have some from Dollar Tree and some from Amazon. You can't have too many!
Reusable Silicone Liners $$ – I just put these in my Amazon cart! I'm anxious to try them since they're reusable – it's less waste than the disposable liners made out of parchment paper. Be sure they are made from food-grade silicone.
Mini Loaf Pans $$ – These are also a big help for things like meatloaf and quick breads like Zucchini Bread. I found cute ones at Meijer around the holidays.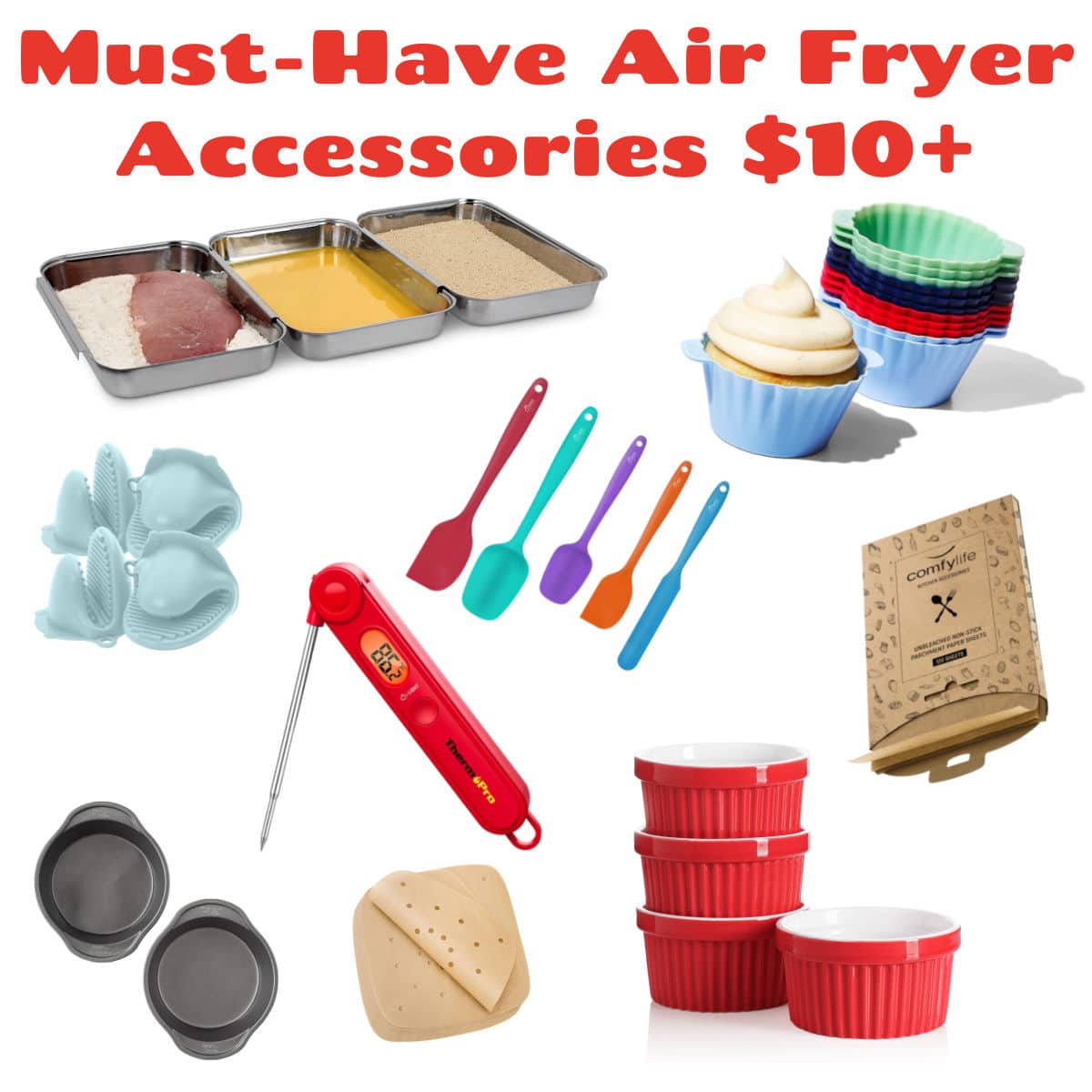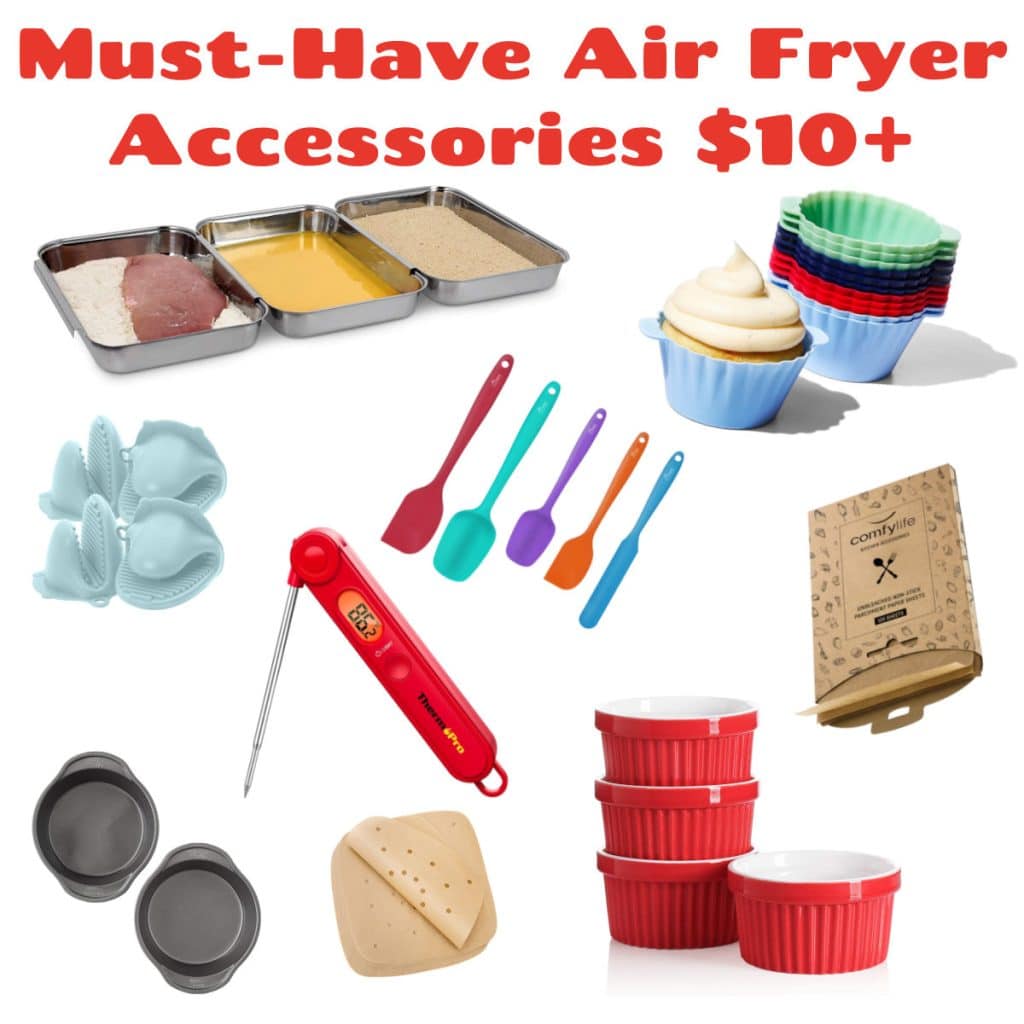 Air Fryer Accessories Over $10
Air Fryer Accessory FAQs
Can I put aluminum foil in the air fryer?
Yes – if it can go in the oven – it can go in the air fryer.
Can you put silicone molds in the air fryer?
Yes – definitely! I use the muffin cups all the time!
Can I put a plastic container in the air fryer?
Heck no! It'll melt!
I hope you'll try some of these Must Have Air Fryer Accessories and enjoy a few new recipes with your Air Fryer! If you found this helpful – pin the image below!