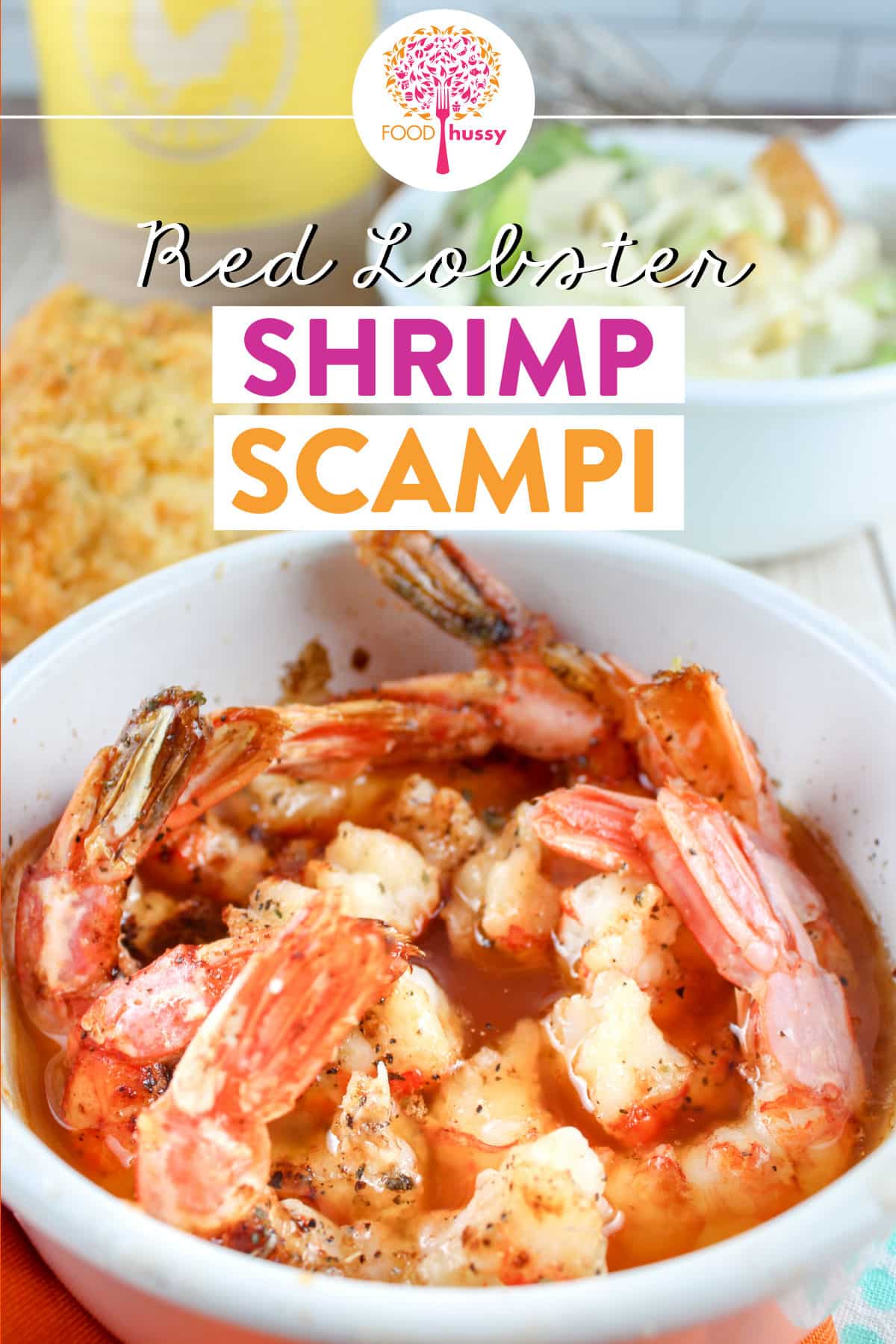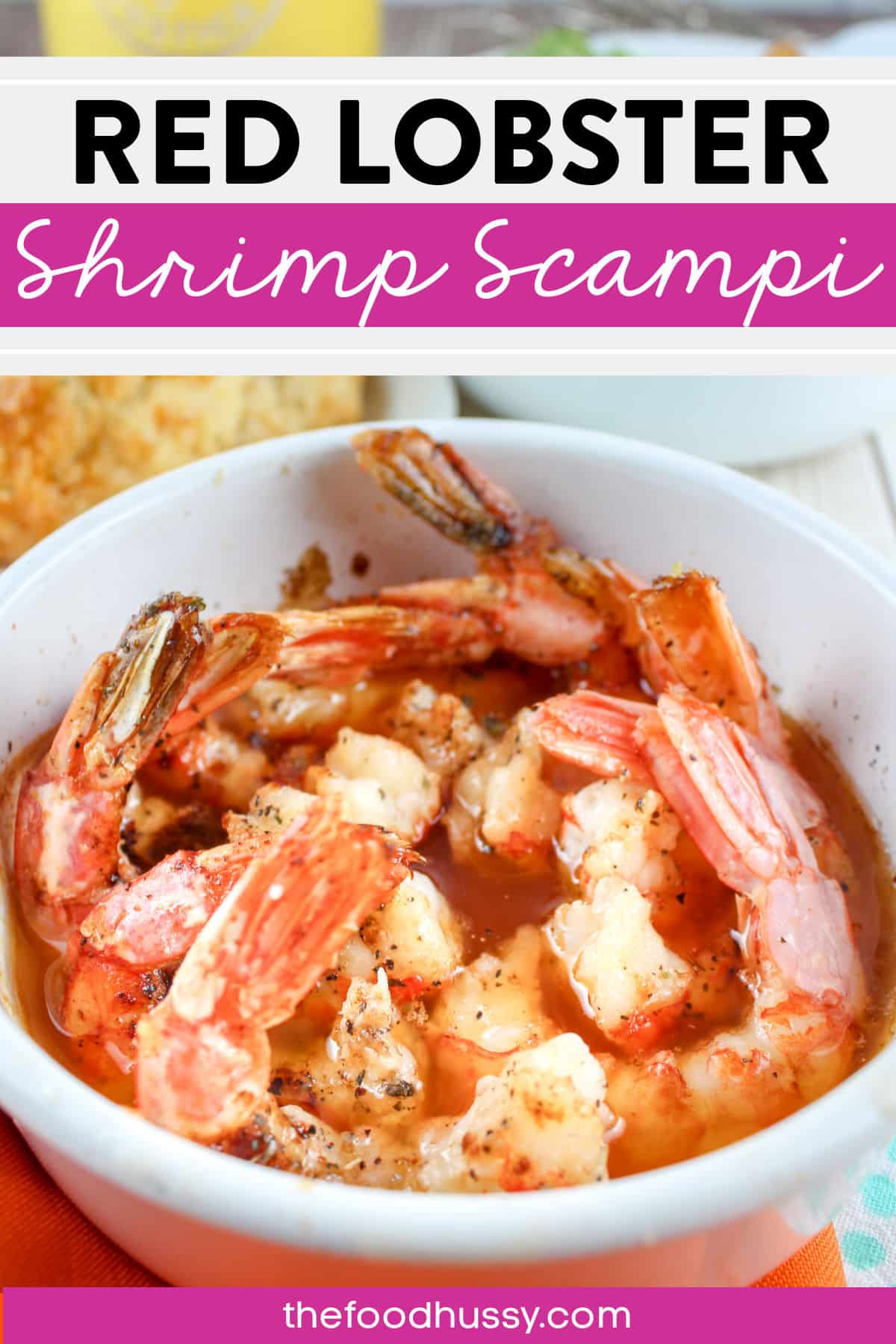 The Famous Shrimp Scampi Red Lobster recipe has always been one of my favorite dishes! I was shocked at how easy it was to make it at home! This copycat version is full of garlicky buttery goodness and even better than the restaurant version!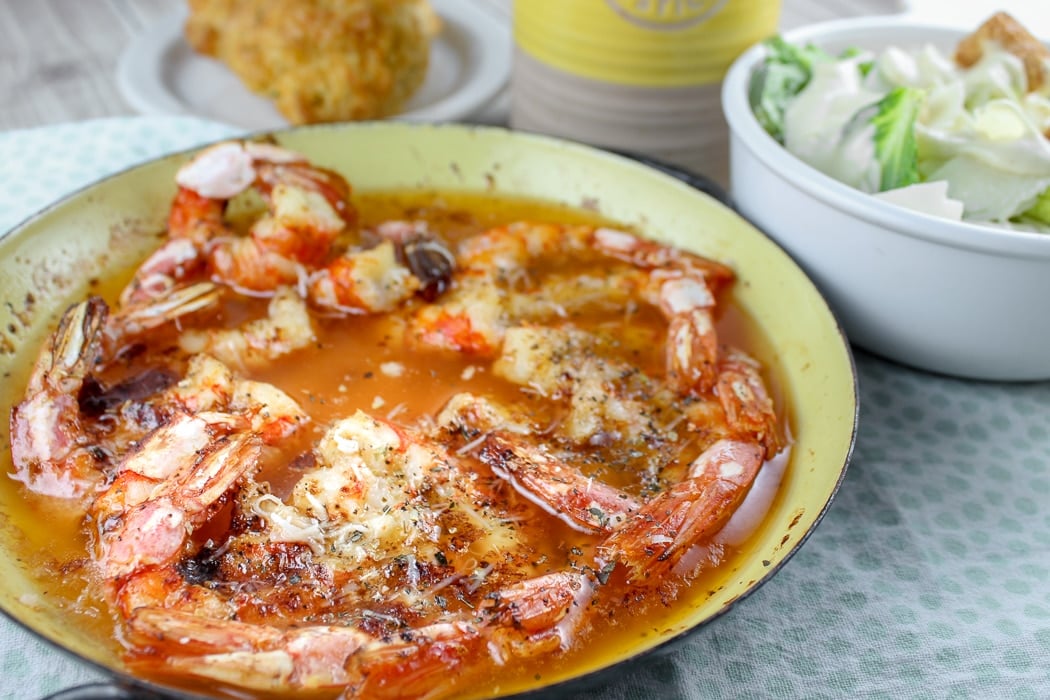 What You Will ❤️ About Red Lobster Shrimp Scampi
Fast! This is fridge to table in 15 minutes!
Delicious! Of course it is – but making it at home you make as much shrimp as you want!
Easy! It's a super simple dish with just a couple of steps – most importantly rolling the shrimp in garlic butter!
Red Lobster Shrimp Scampi Ingredients
This recipe has fairly simple ingredients – if you buy the shrimp – everything else is probably already in your pantry!
Shrimp – be sure to use raw large shrimp, tail on, peeled & deveined
Seasonings: salt, black pepper, 2 cloves garlic, basil and oregano (or swap out Italian seasoning for the basil & oregano)
Fats: salted butter & pure olive oil
Parmesan Cheese – just a little for sprinkling! You can substitute Romano cheese as well.
OPTIONAL

White wine – some folks add white wine to the butter/olive oil
Lemon Wedges – a squeeze of fresh lemon juice over the final dish adds brightness to the flavor
Parsley – a sprinkle of fresh parsley adds a nice bite
How to make Red Lobster Shrimp Scampi recipe?
You know it's going to be good when there are Cheddar Bay Biscuits and a Caesar Salad in the background! This copycat recipe is SO EASY!!!
Rinse RAW shrimp, pat dry and season with salt & pepper
Heat oven to broil – high heat is the key to this dish!
In oven safe round baking dish, add olive oil, butter and garlic. You could also use a cast iron skillet or a large skillet if it's oven safe.
Place baking dish in oven until butter melts 3-6 minutes (you could add a little white wine or chicken broth here – but Red Lobster doesn't)
Remove the baking dish from the oven
Take your raw shrimp and roll it around in the butter mixture so it's all coated and place in baking dish
Place the pan back in the oven on High Broil for 4 minutes
Remove and garnish with parmesan, chopped parsley, basil and oregano
I recommend a small (8″) round baking dish with low sides – think along the lines of a pie plate or round baker. This allows you to make a pretty design with the shrimp in a circle and gets the food close to the heat in the broiler!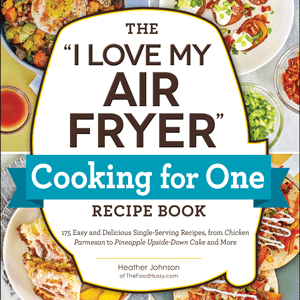 Get Heather's NEW cookbook – Air Fryer Cooking for One today!
FAQs
Can I use cooked shrimp?
No! Don't do it! One of the most important things in this recipe is using raw shrimp! Raw shrimp cooks so quickly! Cooking cooked shrimp will just give you rubbery shrimp.
Can you use frozen shrimp?
Yes – as long as it's technically "raw" – even thought it's frozen – you're good to go! I typically thaw in the refrigerator overnight. You can also place frozen shrimp in a large bowl of cold water for 20-30 minutes. Then drain and rinse.
What type of shrimp should I get?
Be sure to get Large or Extra Large Shrimp, Raw Tail On, Peeled & Deveined – this will just make it easier for you when cooking and eating.
Can I make these in smaller, individual dishes?
Yes – as long as they're oven safe!
Is there wine in shrimp scampi?
Some people have white wine (like a pinot grigio) in the recipe but it's not mentioned in the Red Lobster description and it doesn't have any wine taste to it. So have your wine on the side for your fancy dinners!
How do you store and reheat leftover shrimp scampi?
Store leftovers in an airtight container (I like these glass ones) in the refrigerator for 2-3 days. Reheat in the microwave for 1-2 minutes or in the air fryer for 2-3 minutes.
This post contains affiliate links which I make a little money on purchases. Thanks in advance! I am an Amazon associate as well as a member of other affiliate programs.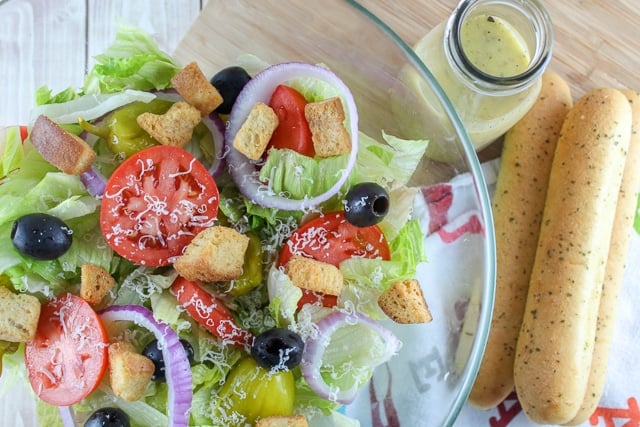 What to serve with Red Lobster Garlic Shrimp Scampi:
A big loaf of crusty bread is a great side dish – dip it in the shrimp scampi sauce and enjoy! But you can also add:
Other delicious copycat recipes: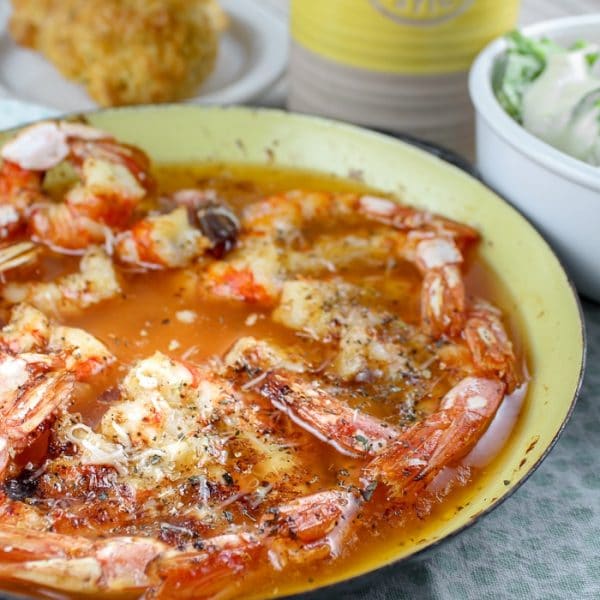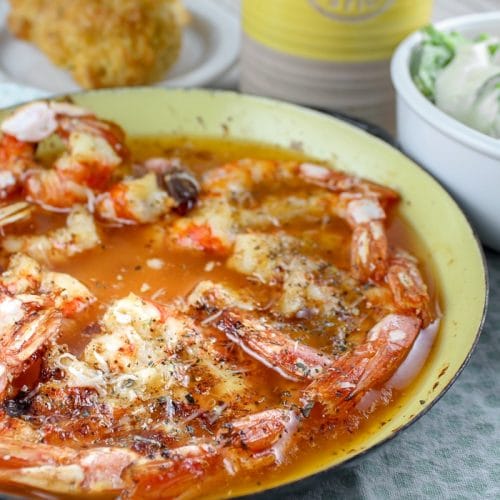 Copycat Red Lobster Shrimp Scampi
Red Lobster's Shrimp Scampi has always been one of my favorite dishes and I can't believe HOW EASY it is to make at home!!!! This copycat version is spot on – and so simple!
Instructions
Pat dry raw shrimp with tails on with a paper towel

Season shrimp with salt and pepper, to taste.

1/2 tsp salt,

1/2 tsp black pepper

Place olive oil, butter and garlic in round baking dish

2 tbsp olive oil,

1 stick salted butter,

2 tbsp minced garlic

Place baking dish in broiler and heat until butter melts (low – 5-6 min, high 3-4)

Once butter is melted, remove the baking dish from the oven.

Hold the shrimp by the tails and roll it around in the garlic butter and place in the baking dish.

Place the dish back in the oven for 4 minutes on high broil.

Remove promptly from the oven and sprinkle with basil, oregano and shredded cheese.

1/4 tsp dried basil,

1/4 tsp dried oregano,

2-3 tbsp grated Parmesan cheese

Serve as an appetizer, on top of angel hair pasta or with crusty bread and enjoy!
Notes
**We are not dietitians and recommend you seek a nutritionist for exact nutritional information. The information in the nutrition box are calculated through a program and there is room for error. If you need an accurate count, I recommend running the ingredients through your favorite nutrition calculator.**
Nutrition
Serving:
0.25
g
Calories:
379
kcal
Carbohydrates:
3
g
Protein:
23.9
g
Fat:
31.4
g
Saturated Fat:
16.5
g
Cholesterol:
228
mg
Sodium:
661
mg
Potassium:
18
mg
Fiber:
0.1
g
Calcium:
75
mg