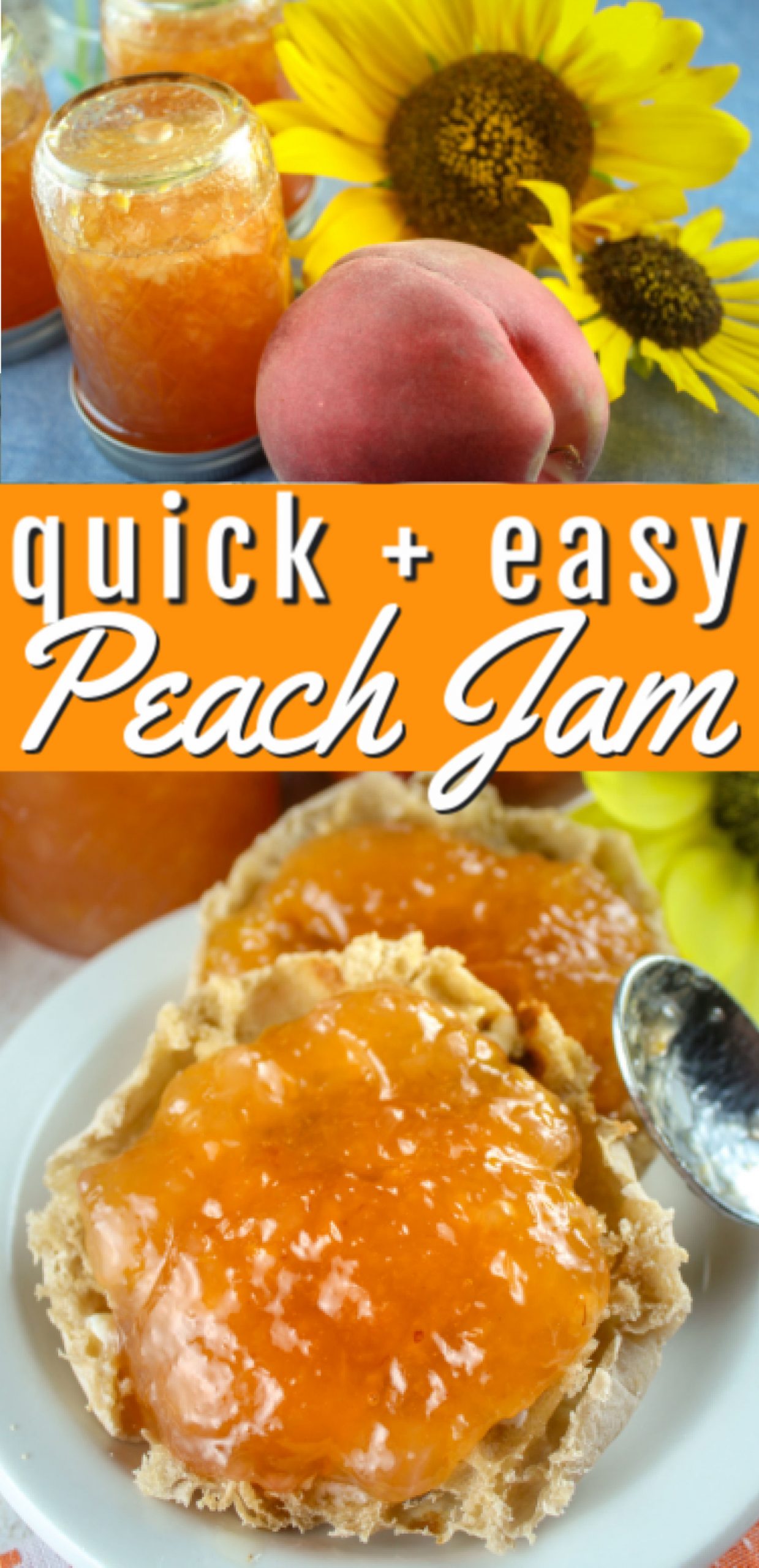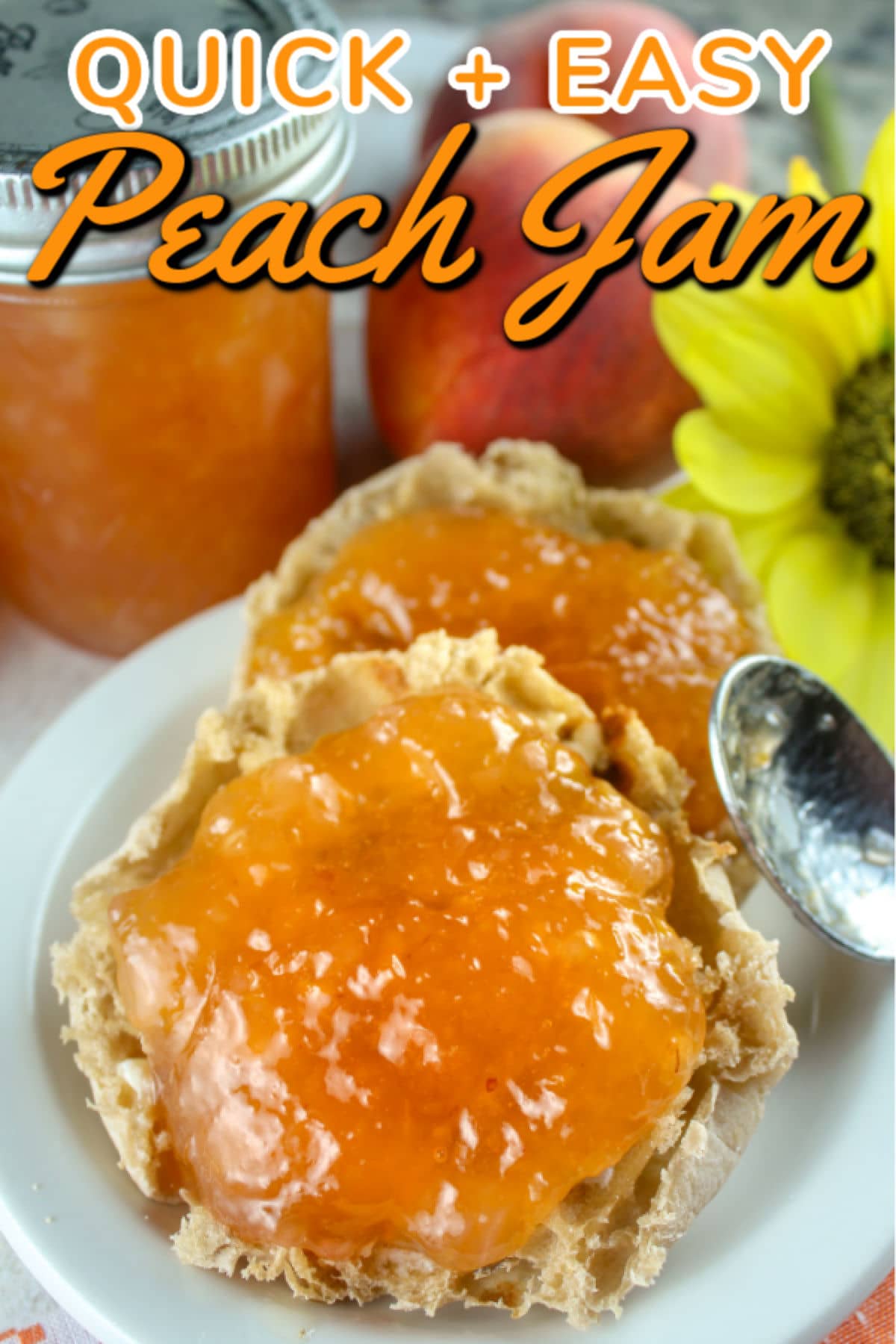 Summer fruit season is my favorite – with so many delicious options! I got a bunch of peaches recently and decided to make some peach jam – from scratch! I'll tell you – it's so good – I've eaten two jars of it already.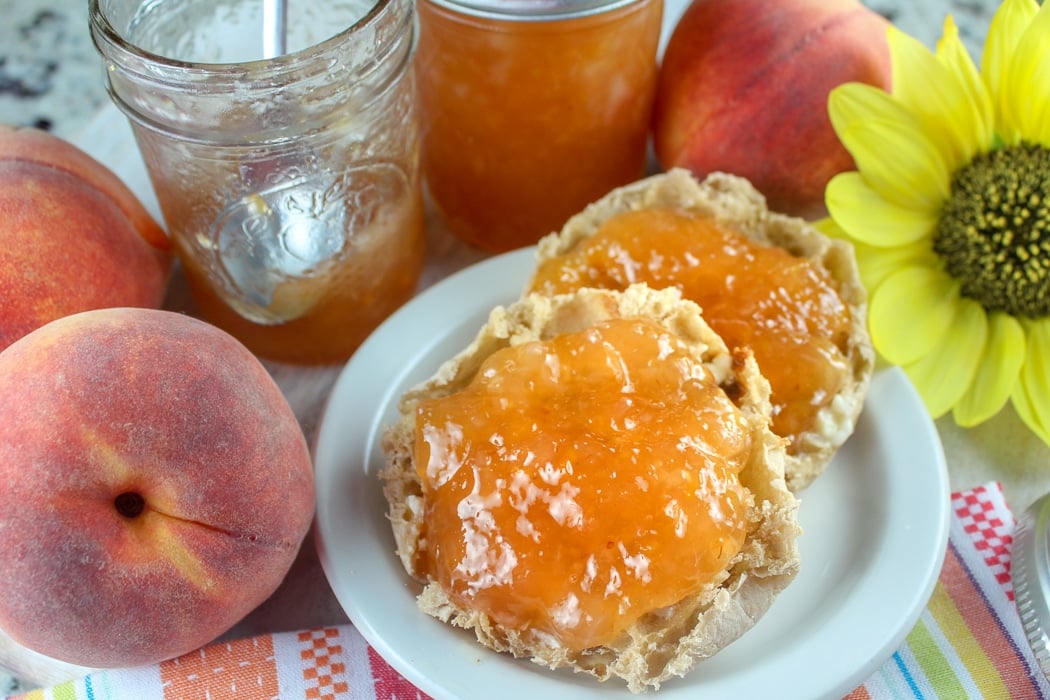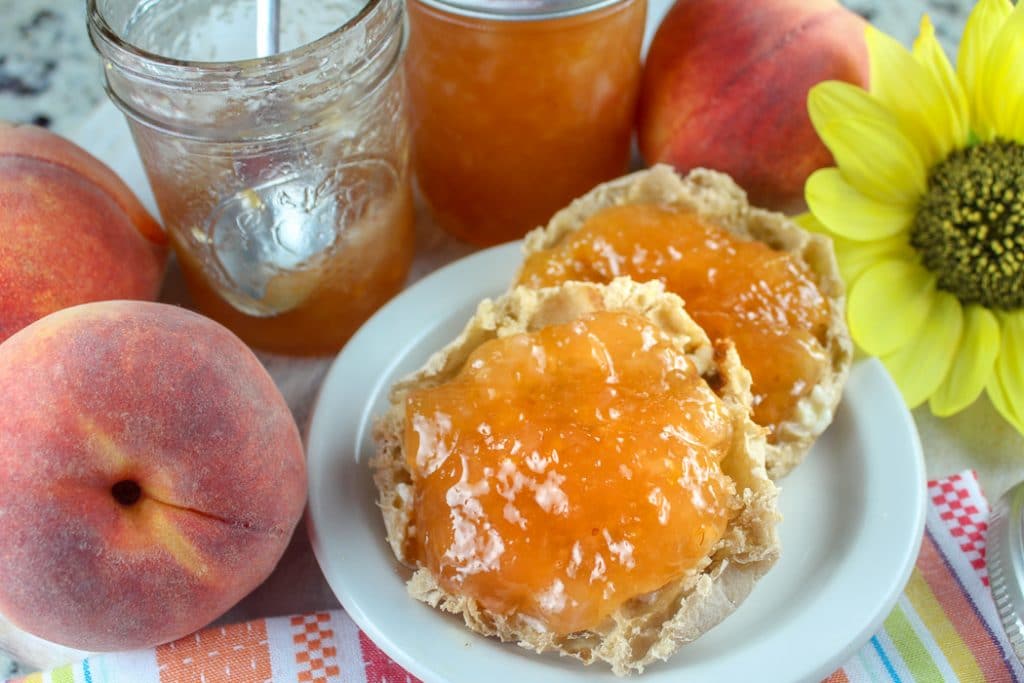 I was honestly surprised at how EASY it was to make! Every couple of months, my friends and I have a craft day and usually we make some DIY home decor but since they were coming to see my new home – we decided to use the kitchen and make a couple of things. A couple weeks ago, I shared the no-cook refrigerator pickles and now – it's jam time!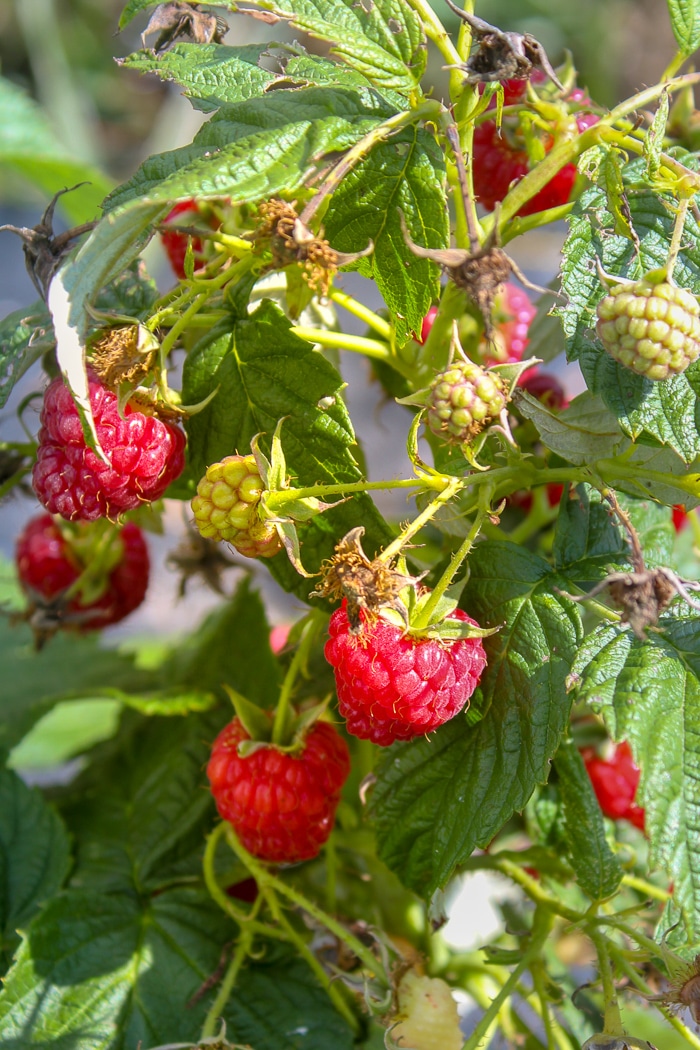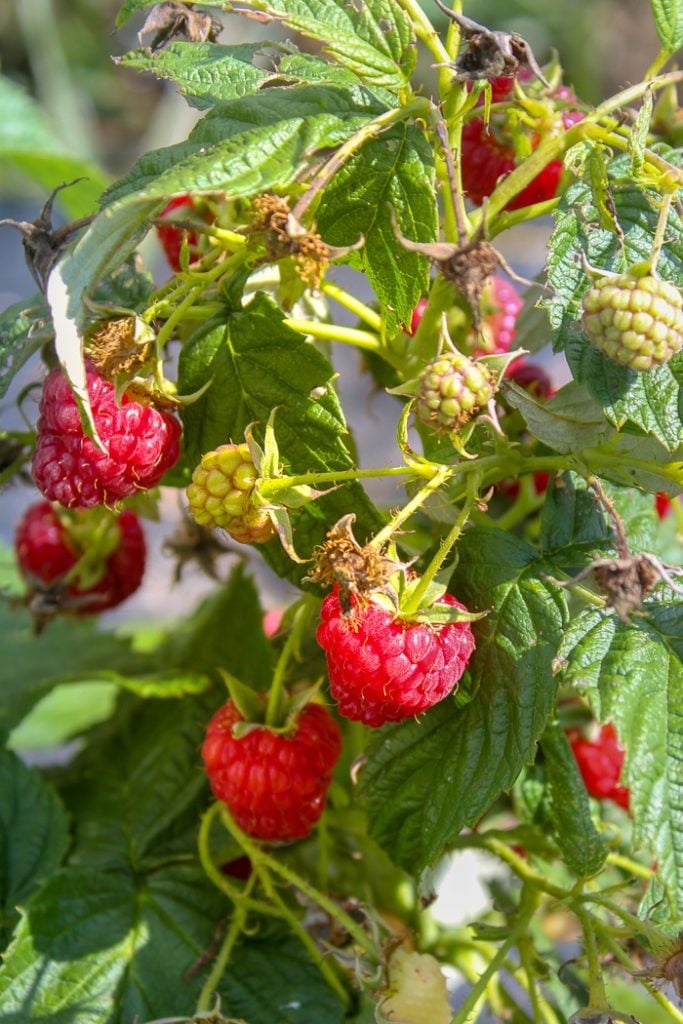 If you're solely a grocery store shopper – I want you to google and find a farmers market nearby. I have one near me that I go to every week and love it! Fruits and vegetables from local growers are SO MUCH BETTER than the ones in the grocery store! I have been getting tomatoes and flowers every week from one grower and they even invited me to their farm to take some pics.
In this recipe, one friend stopped at the chain grocery and brought peaches – they were hard and unripened – which ended up taking longer for us to work with. The ones I bought from the local farmers market were perfectly ripe and so delicious! And don't even get me started on tomatoes – I basically only eat tomatoes during the summer months because they're so much better!!!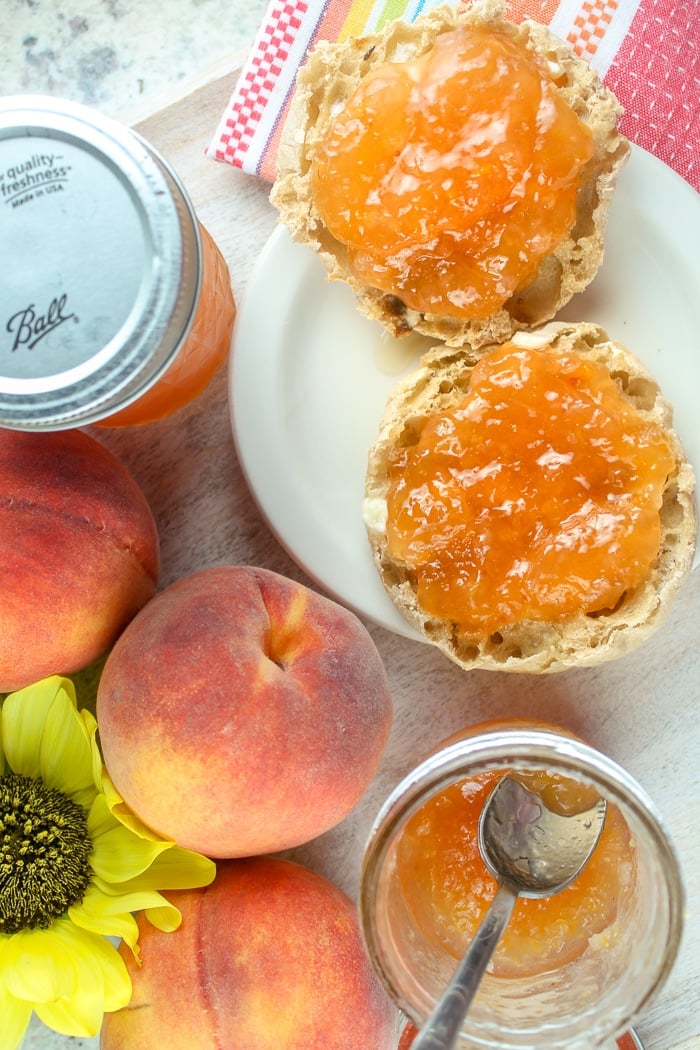 How do you make jam?
Peach jam is so simple! Chop your peaches (or whatever fruit you're using). Then plop the fruit into a large sauce pot – add lemon juice and fruit pectin and let it cook. Be sure to chop the fruit into very small pieces so it cooks down and is easier to mash.
If you have unripened fruit like we did – we used my mini-blender and ladled some of the chunks in there and pureed them – worked like a charm!
Bring the mixture to a full rolling boil on high heat and constantly stir. Then add a whole lotta sugar! Bring it back up to a boil for one minute. Remove from the heat and you're basically done. Ladle into your prepared jars and you're good to go!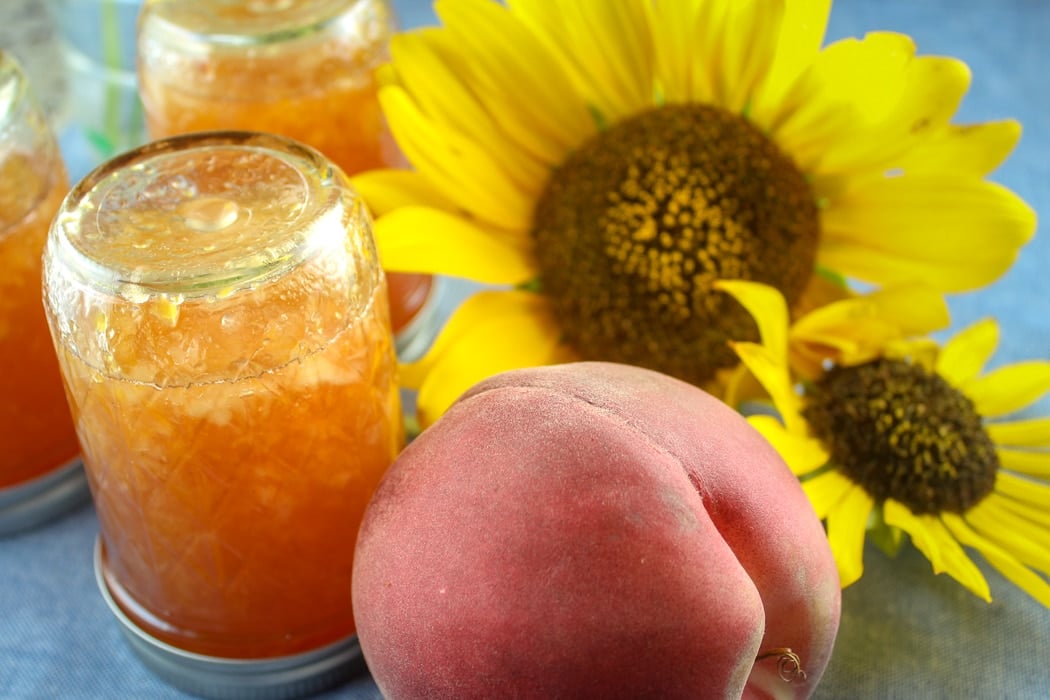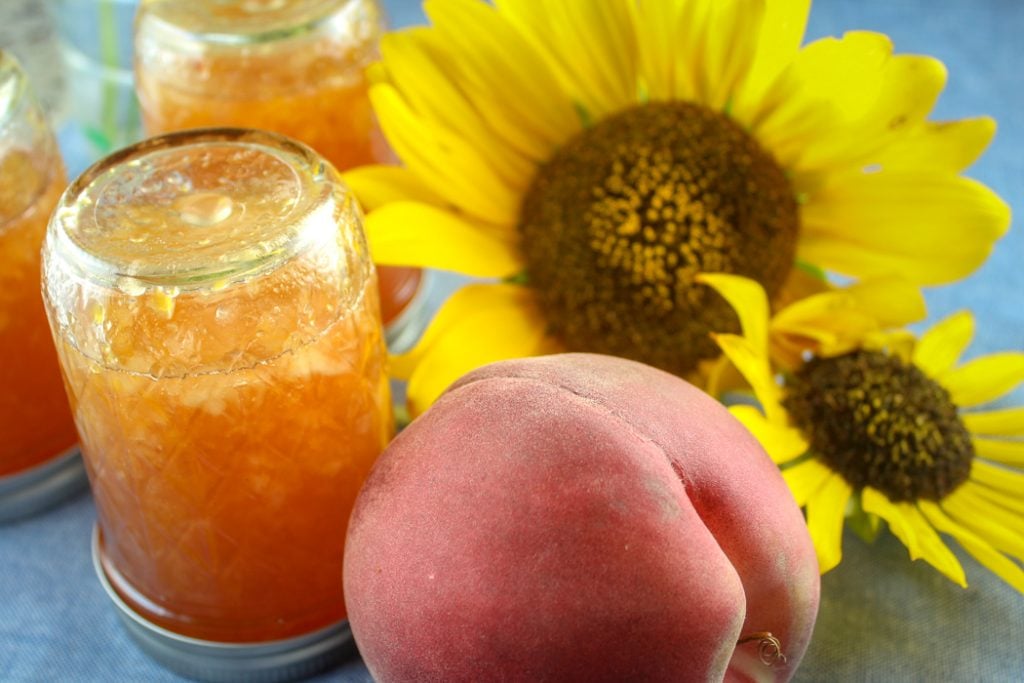 Can you make jam without canning?
Yes! We did most of the steps to canning but then didn't feel like canning the jam officially. Why? I don't have a pot big enough – so we called an audible and semi-canned it.
We prepared the jars (half pint jars), lids and rings like you would for canning (sterilize with boiling water). Then when you ladle the jam into the jars – wipe the rim of the jars so they clean and sugar free, place your lid and ring on and seal tight. Then – while still super hot – turn the jars UPSIDE DOWN and set on a towel. The lids will very likely pop on their own. You want the lid so the center is sucked down into the jar and you can't push on them. If they seal like that – you can leave them in your pantry and they're canned!
If the jars don't seal (you can still push on the center of the lid and it indents) – then your jam is still very edible and good – you just need to refrigerate it. It will still last 3-6 months – so no worries there. And the jars are small or you can share some with your friends!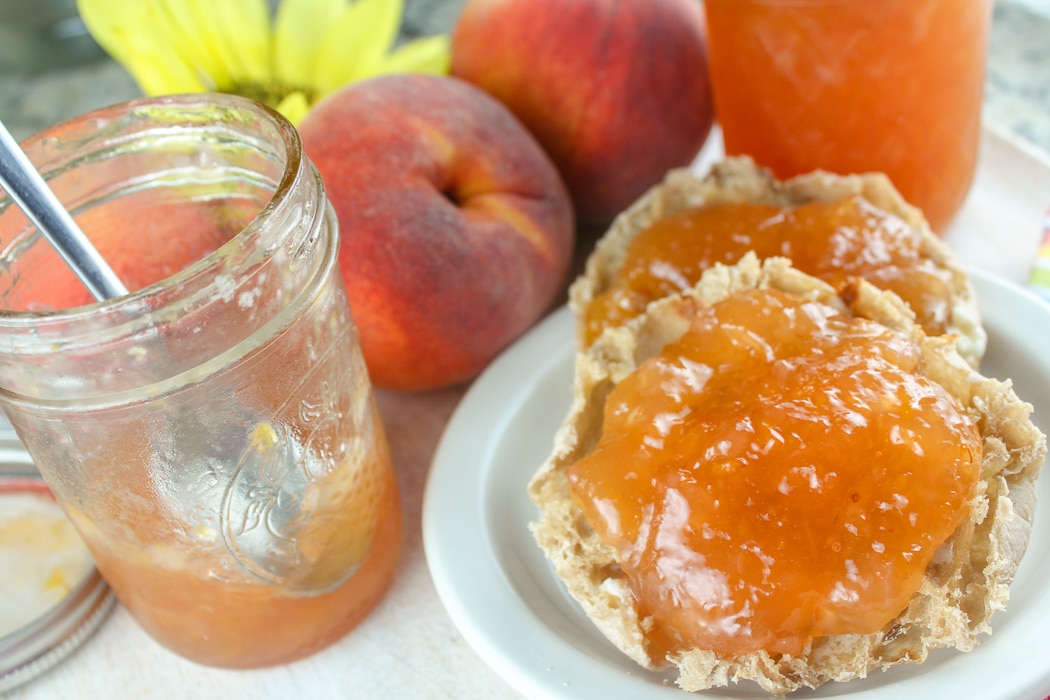 How can you use peach jam?
If you're looking for something other than toast for your jam – there are lots of ways to use it! I like to spread peach jam on salmon and pop it in the air fryer – so good (that recipe uses bbq sauce but this would work great too!)!!! You can also top cream cheese or goat cheese with jam for a delicious appetizer! Peach jam would be great on cream cheese with graham crackers! You could even make stuffed french toast with i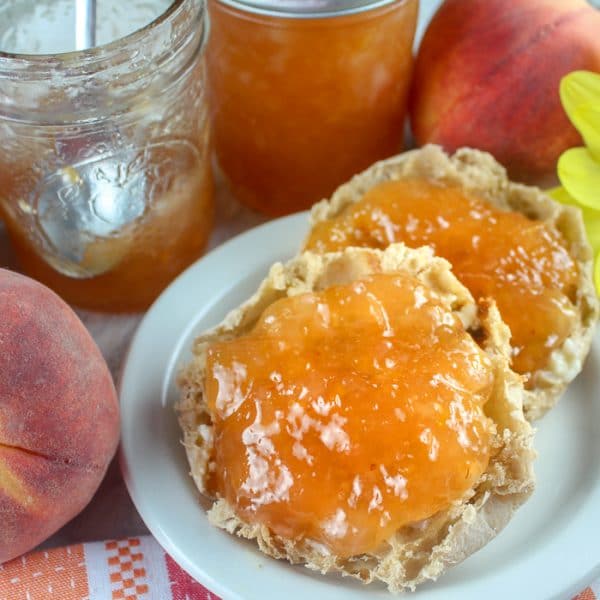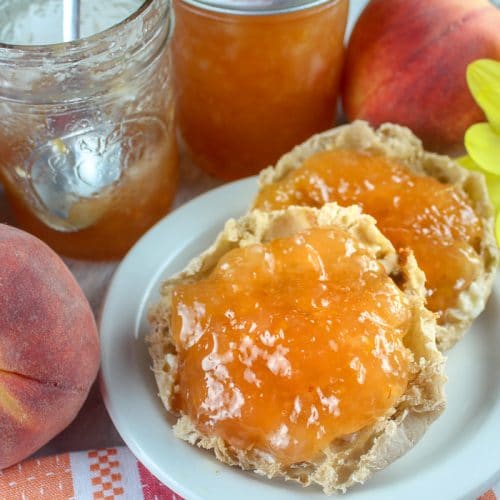 Quick and Easy Peach Jam
Summer fruit season is my favorite – with so many delicious options! I got a bunch of peaches recently and decided to make some peach jam – from scratch! I'll tell you – it's so good – I've eaten two jars of it already.
Instructions
Fill small sauce pan half full with water and bring to boil. Remove from heat. Place rings and lids from jars into the water. Be sure jars are washed.

Peel and pit peaches. Finely chop fruit. Measure 4 cups of fruit into 6-8 quart sauce pot.

Add lemon juice and fruit pectin and stir until well blended.

Bring to a full rolling boil on high heat, stirring constantly.

Stir in sugar. Return to full rolling boil and boil exactly 1 minute, stirring constantly.

Remove from heat. Skim off any foam with metal spoon.

Ladle immediately into prepared jars, filling to within 1/4 inch of tops. Wipe rims and threads. Cover with lids and rings. Screw bands tightly.

Place jars upside down on a towel until cooled.

Check seals by pressing middle of lid with finger. If lid springs back, lid is not sealed and you'll need to refrigerate.