A few years back I went home for the holidays and my Mom made something I'd never had before – Pineapple Stuffing. I wasn't a big fan of stuffing – but this stuff was so different! It was almost like bread pudding.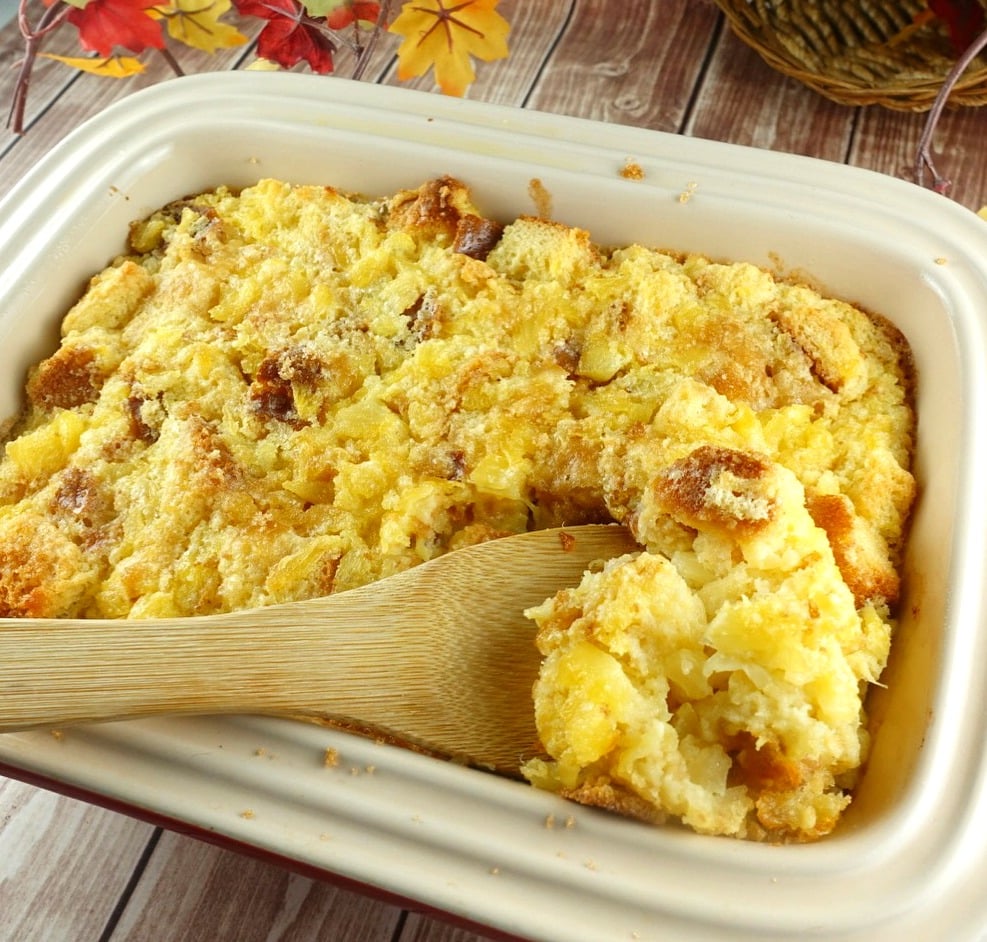 Pineapple Stuffing is very easy to make but since it has eggs – I rarely eat it. Over the holidays we went to someone's house for a meal so it was the perfect time to make it!
You cream the butter & sugar – I realized at this point that I didn't have a mixer! But then I remembered I had just gotten one of those hand blenders and sure enough – it had a mixer attachment! I wasn't sure it would be powerful enough – but as you can see – it definitely was! After creaming the butter & sugar – you add eggs one at a time.
Then you stir in a can of crushed pineapple. Fold in bread cubes (5 slices) and there you go! Then you bake it for an hour and you're done! I sprinkled a little brown sugar on top before I popped it in the oven just for fun too! Yum!
And there you go – a piping hot dish of Pineapple Stuffing! It's sweet and fluffy and a great side – almost like the sweet potatoes would be. I really enjoyed this and can't wait for another reason to make it again! Easter isn't too far off!
Yield: 8-10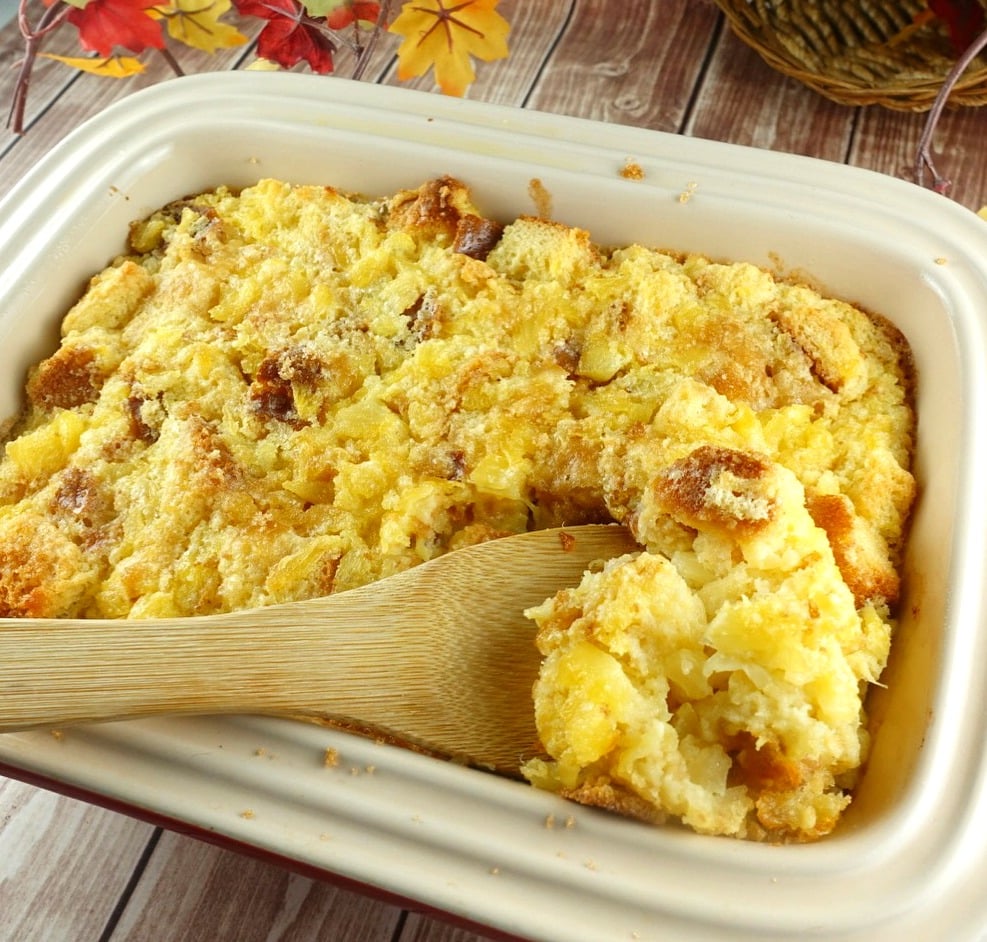 Mom's Pineapple Stuffing
My Mom shared this Pineapple Stuffing recipe to me a few years back for Thanksgiving and I have made it every year since! It's part side dish and part dessert! It's almost like a bread pudding – and is delicious!
prep time: 10 mins
cook time: 1 hour
total time: 1 hours and 10 mins
ingredients:
1/2 cup butter
1 cup sugar
4 eggs
1 lb 6 oz can crushed pineapple, drained
5 slices bread, cubed
brown sugar to top
instructions
Preheat oven to 325.

Cream butter & sugar.

Add eggs one at a time.

Add pineapple.

Fold in bread.

Pour into greased casserole dish and sprinkle the top with brown sugar.

Bake uncovered for 1 hour at 325

until lightly browned.