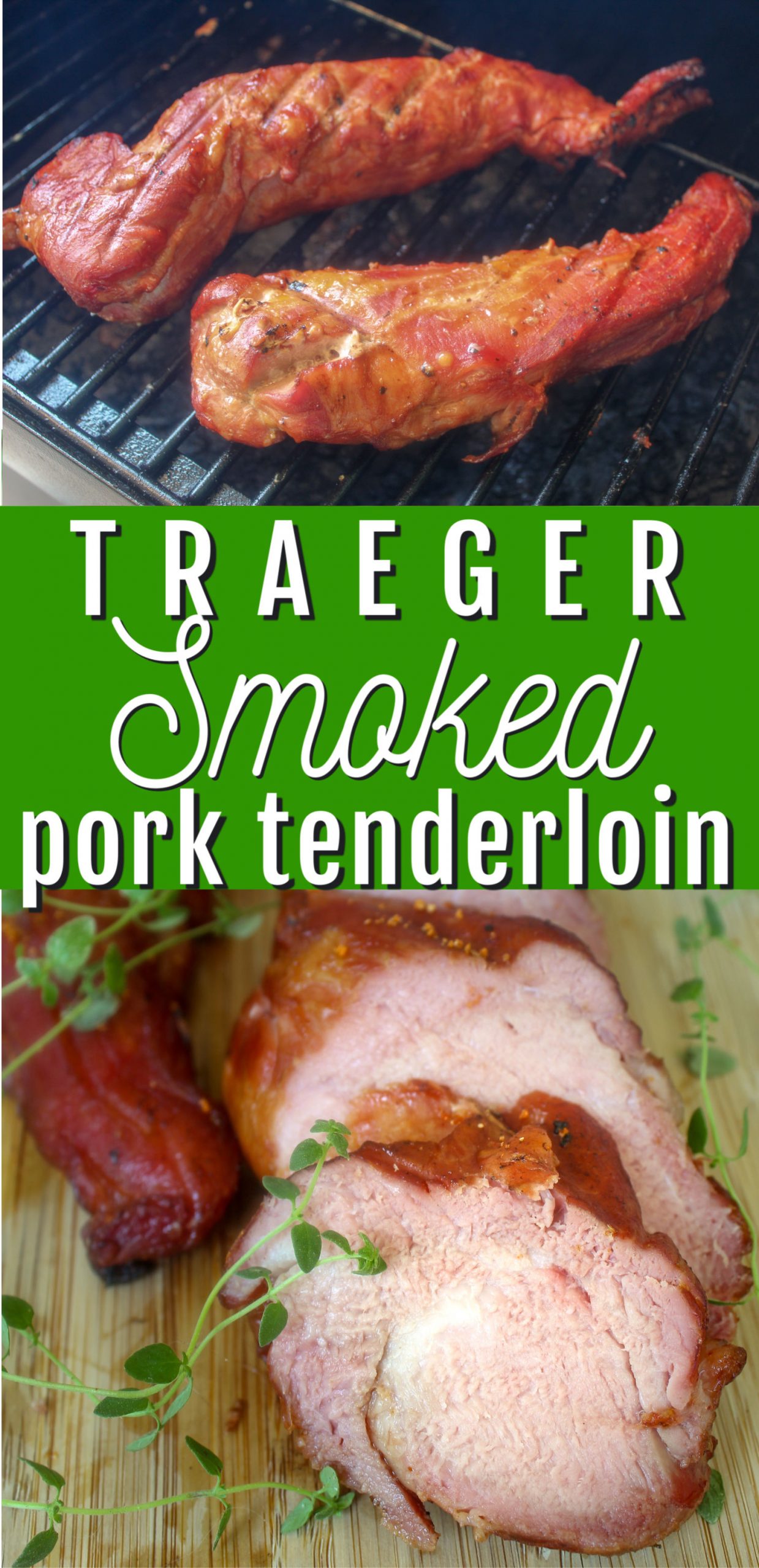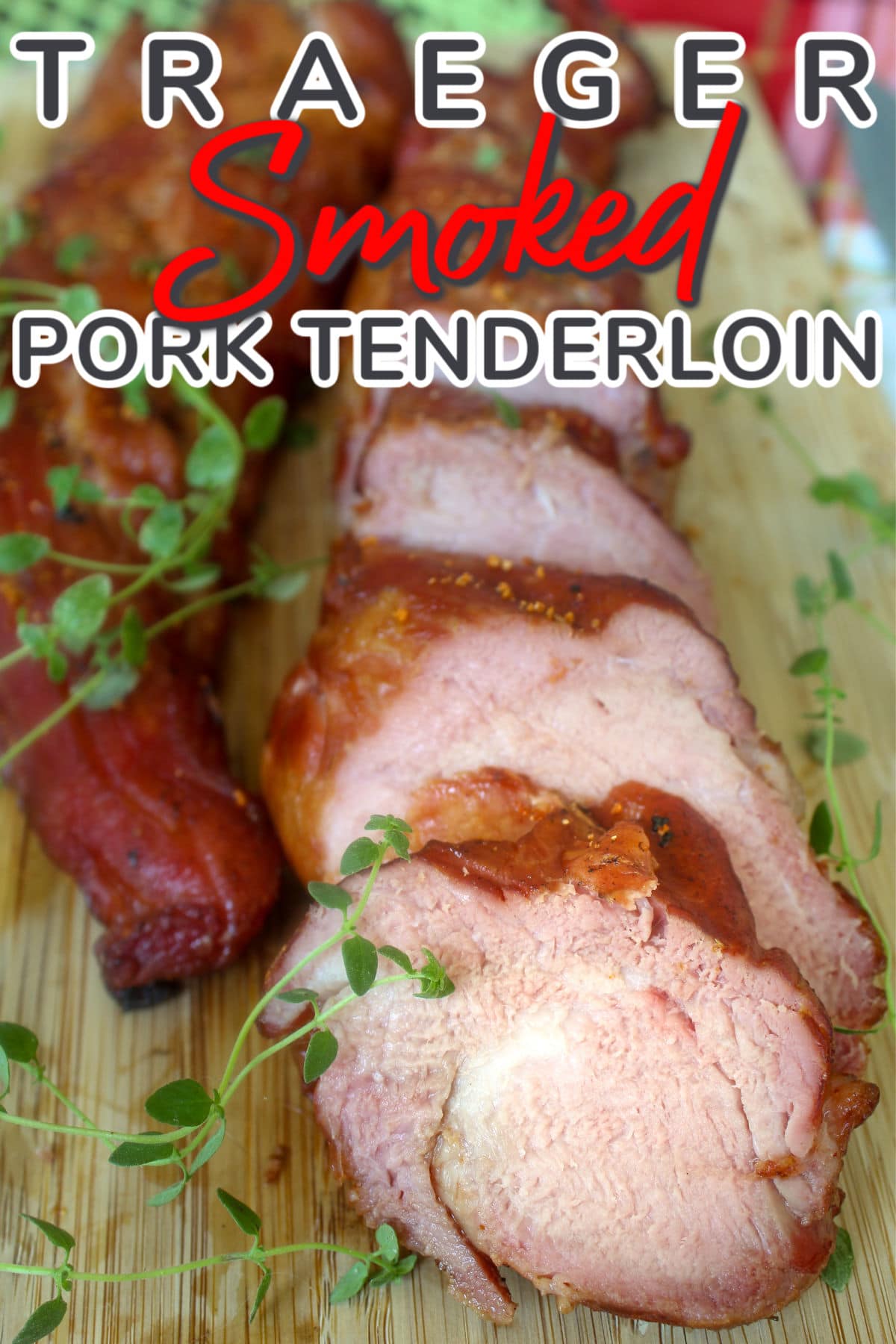 Pork Tenderloin is so delicious – pretty much anyway you make it – but Smoked Pork Tenderloin just got even better! Incredibly juicy with a smokey goodness – you'll love it!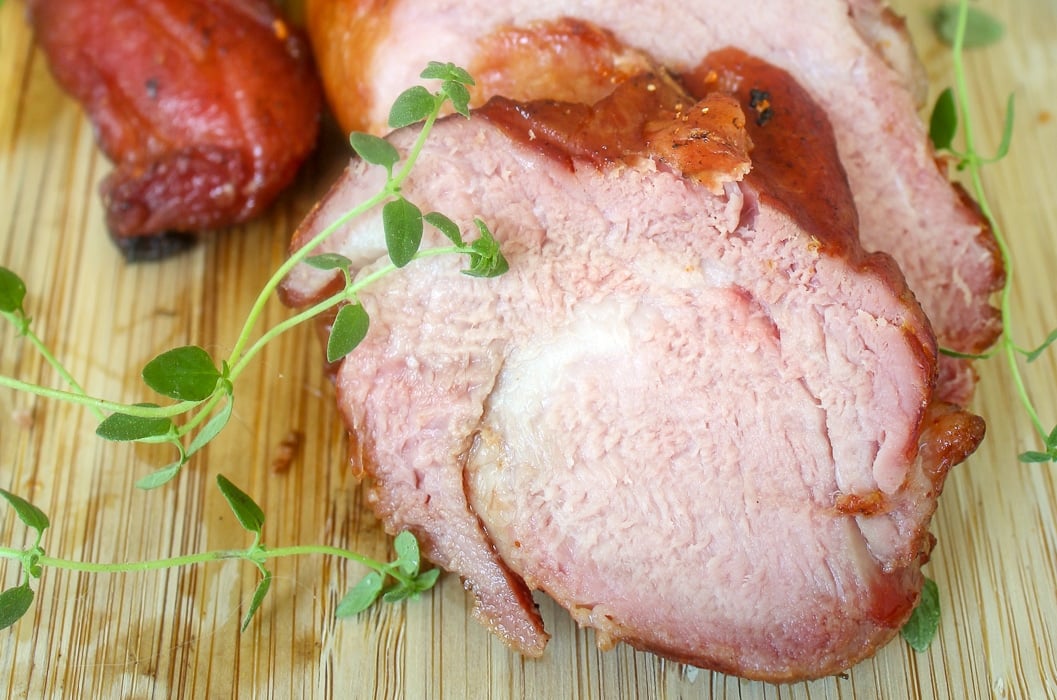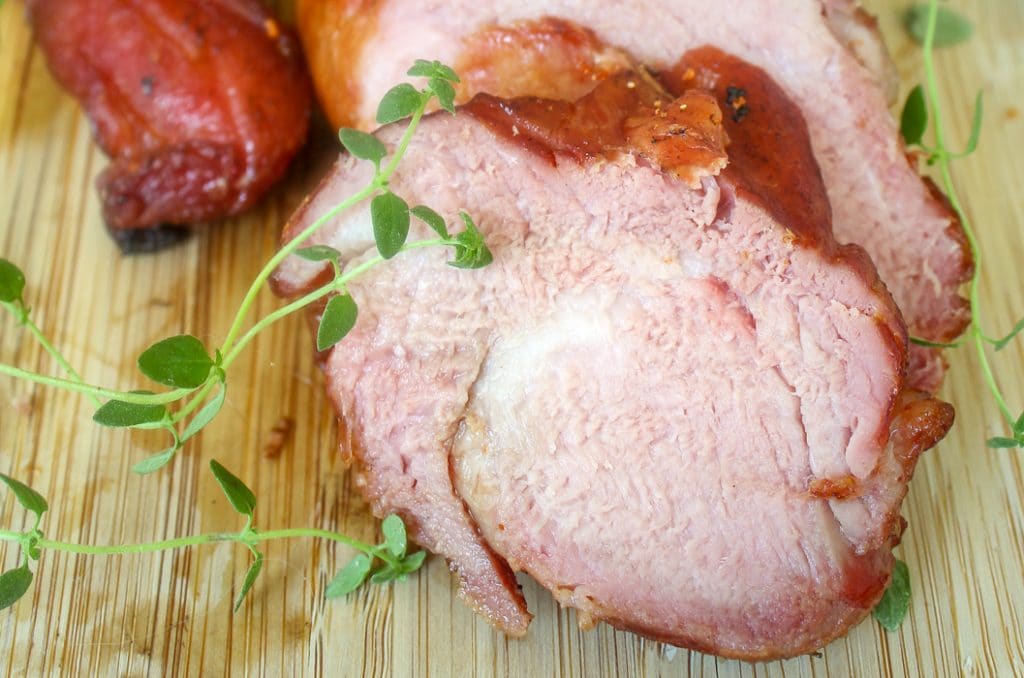 The best part is making pork tenderloin on a smoker couldn't be easier! I created a marinade that is simple with a touch of sweetness – it's so great! I'm going to be using it on pork chops next!
What's the difference between pork loin and tenderloin?
This is a common question. On a farm visit with Uncle Squeals (yes seriously) – he taught me about the pork loin. It's a larger cut that runs along the backbone. A boneless pork loin is about five inches across and you can cut chops or a roast from it. The tenderloin is a much smaller cut of meat and comes from the loin. When you buy it in the store – it will often come with two tenderloins like this one.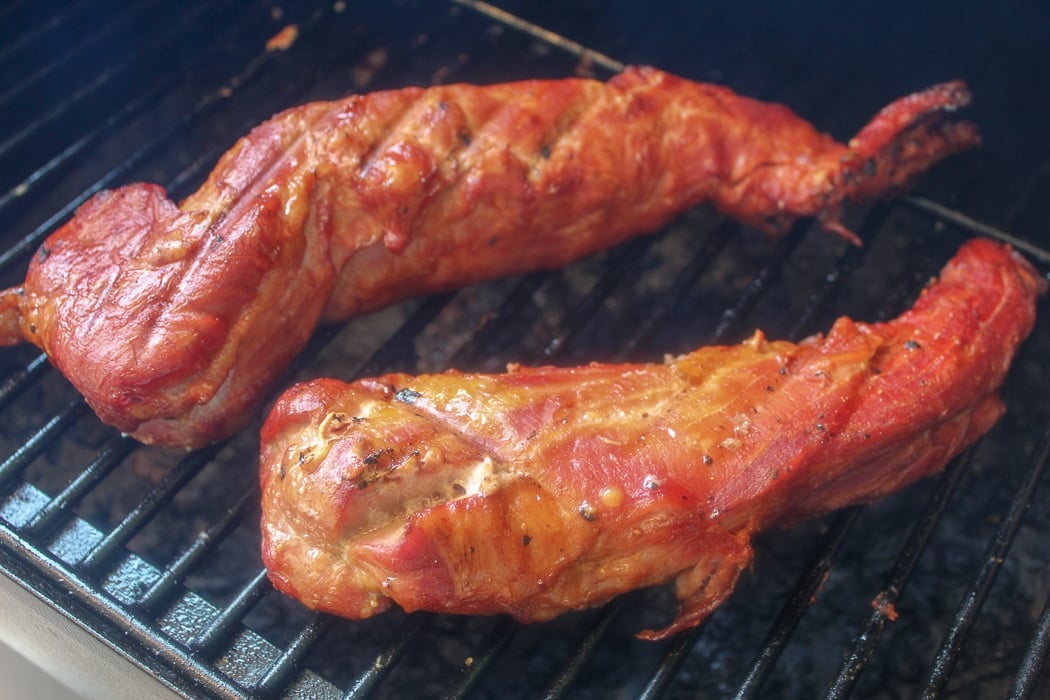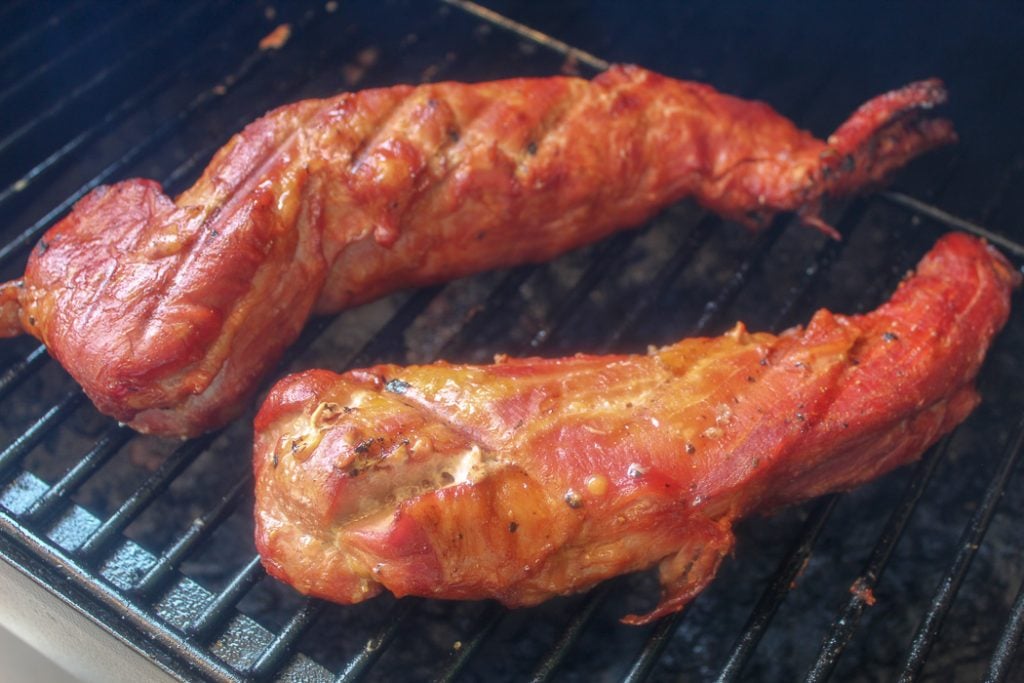 How to smoke a pork tenderloin on a Traeger
Pork tenderloin in a Traeger smoker couldn't be easier! I poured the marinade ingredients together in a ziploc bag and then tossed in the pork tenderloin. The pork tenderloin is typically about 2 pounds and much smaller than a pork loin. It's a great cut of meat that is pretty easy to cook – which is why it's one of my favorites.
Smoking on the Traeger is super simple as well! After marinating it overnight – I took it out to bring it to room temperature. Then I heated up the Traeger and set it to 225 and filled the pellets! When you're smoking for a longer time – be sure you keep an eye on those pellets – you don't want them to run out.
Lastly, when it's up to 225 – place the tenderloins on the Traeger. There's not much after that – just turn a couple of times. Mine were up to temp at 145 degrees in just an hour and a half!
And just so you know – you can smoke any cut of pork on the Traeger! So if you've got a roast, butt, shoulder, chops, loin – or of course RIBS – they're all great on a Traeger.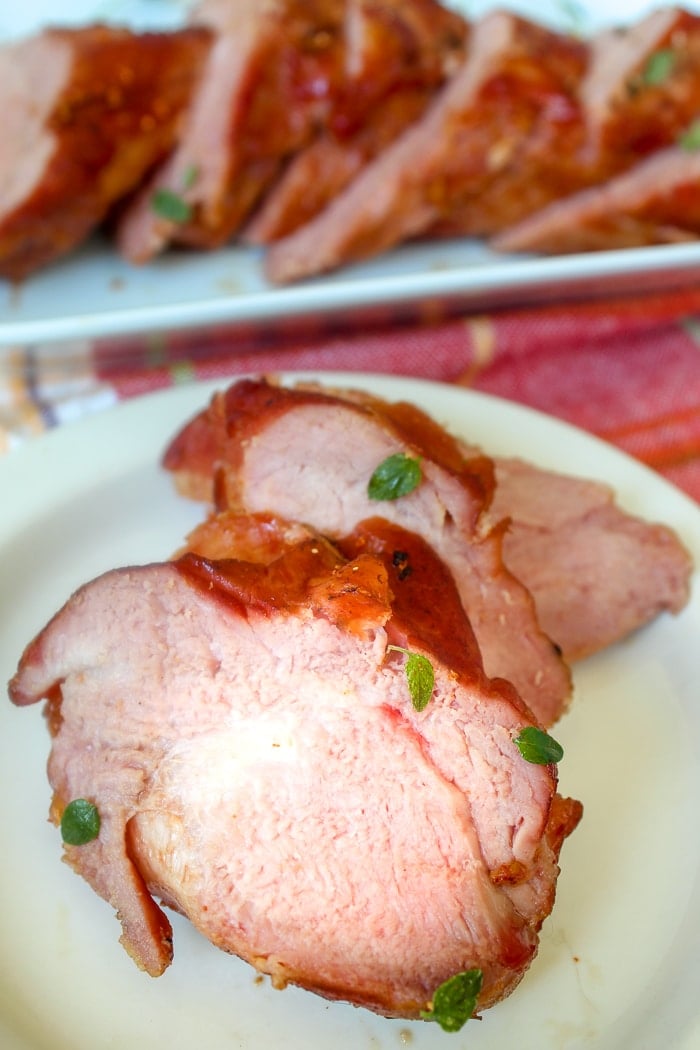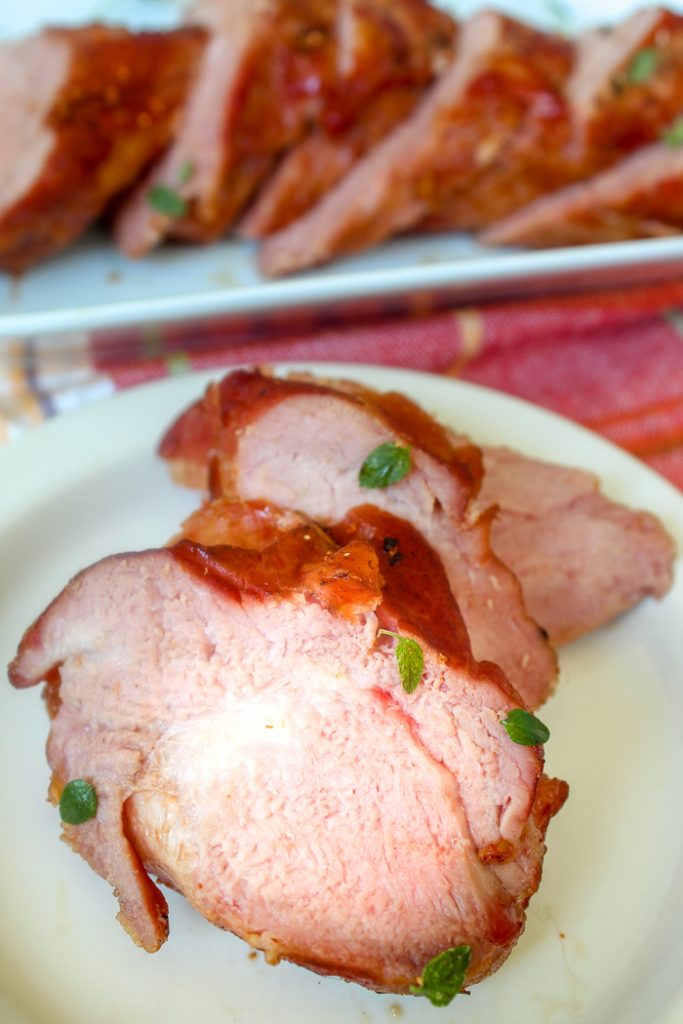 Can pork be pink?
Yes!!!! This answer is two-fold. First of all – pork is safe at 145 degrees (read more about it when I bust myths about pork!) and that typically has a blush of pink. The thing is – if you have ever thought pork was dry – it's because it's overcooked. I love it at 145!
Secondly when smoking meat – it's always going to be more pink. There's a pink smoke circle around the outside and the whole tenderloin has a smoky pink color to it – but take the temp with an instant read thermometer – and if it's 145 – you're good!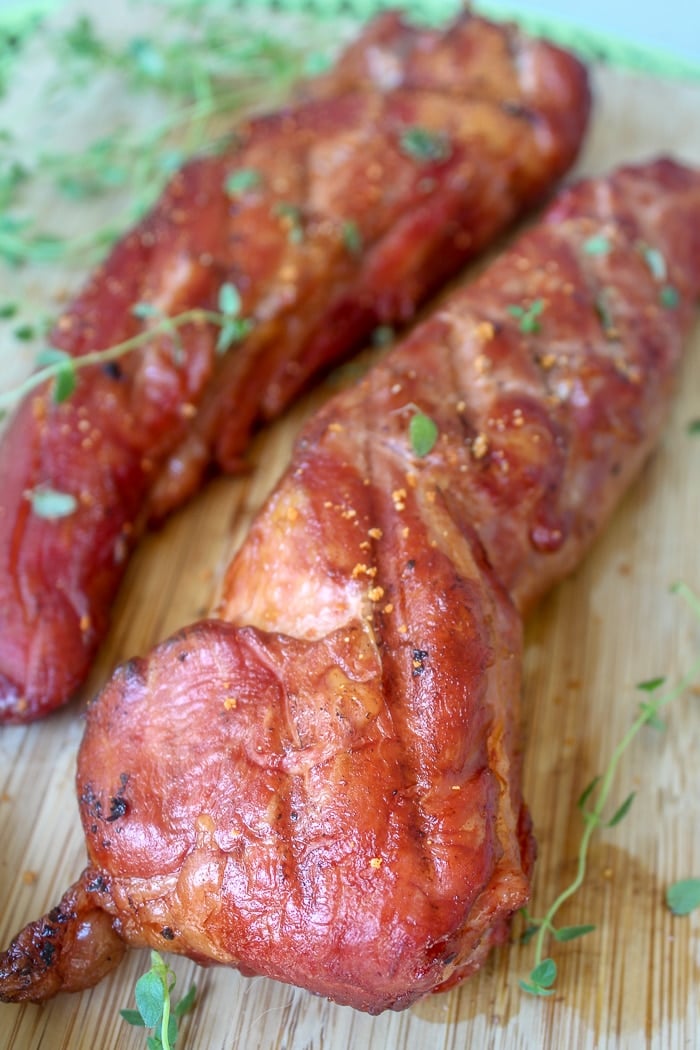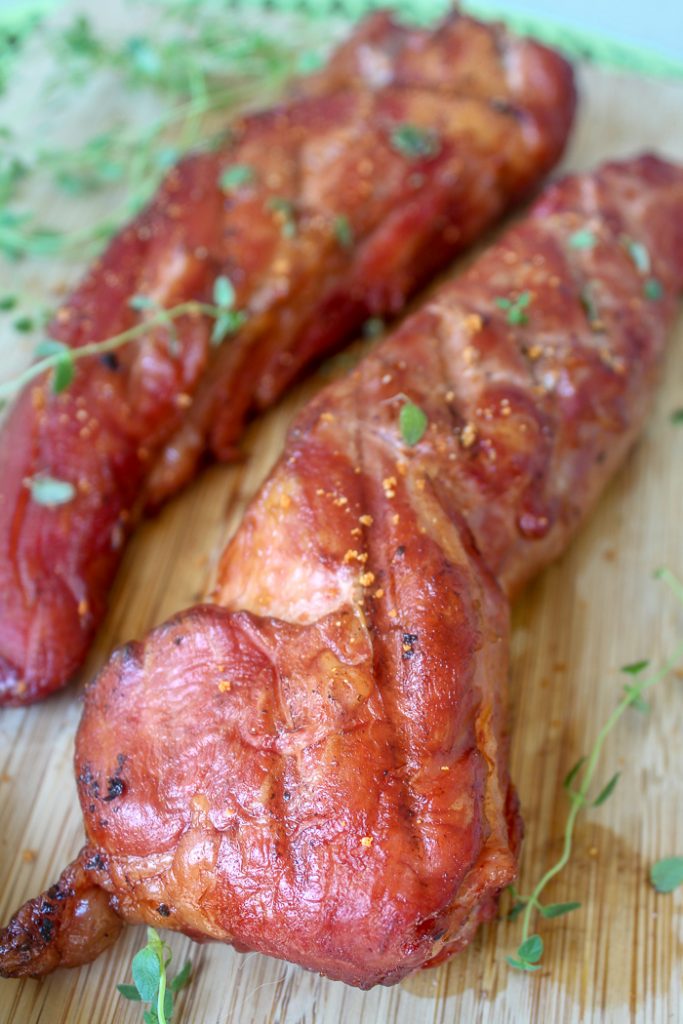 What to make with leftover pork?
Pork is a versatile and nutritious choice and this pork tenderloin can be used in so many ways! I already made myself a quesadilla with the leftovers. My favorite is this Strawberry Cacao Salad – um chocolate and strawberry in a salad?! Yes please!!!
Be sure to find out about all the great work that our Wisconsin Pork Farmers do.
What can you smoke on a Traeger Grill?
Here are my favorites!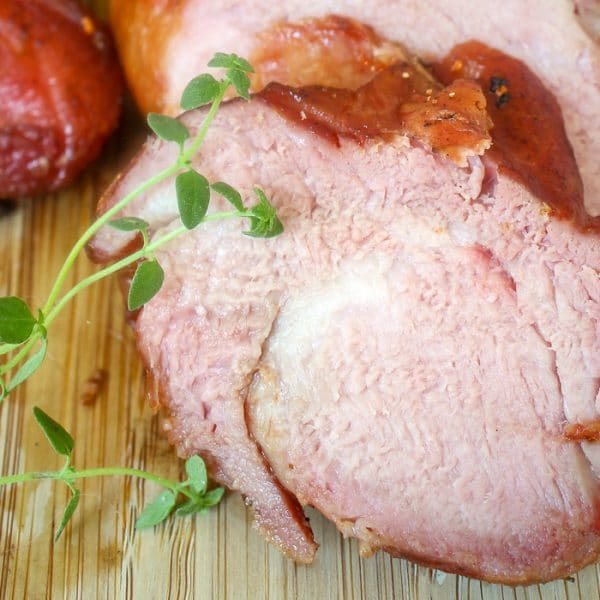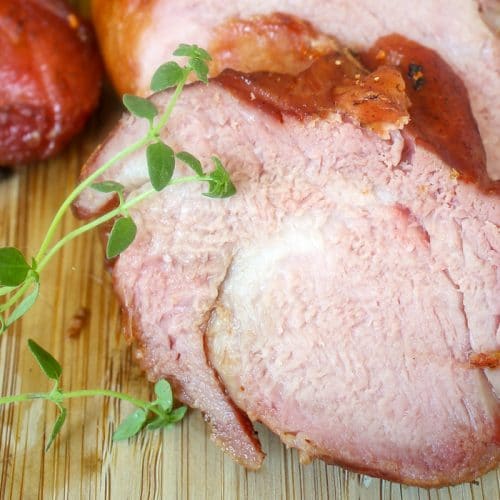 Traeger Smoked Pork Tenderloin Recipe
Pork Tenderloin is so delicious – pretty much anyway you make it – but Smoked Pork Tenderloin just got even better! Incredibly juicy with a smokey goodness – you'll love it!
Instructions
For the Marinade: In a large ziploc bag, add the apple juice, orange juice, honey, Pork & Poultry rub, brown sugar and thyme leaves. Mush and shake lightly to combine.

Add pork loins to the bag with the marinade. Transfer to the refrigerator and marinate overnight.

When ready to cook, remove pork from fridge and set on counter. Turn Traeger to smoke for five minutes with lid open until grill begins to smoke.

Once smoking, set Traeger temperature to 225℉ and preheat, lid closed for 15 minutes.

Once the Traeger is at 225, place the tenderloins directly on the grill grate and smoke until the internal temperature registers 145℉, about 1-1/2 to 2 hours, turning and taking the temp at 45 min-1 hour.