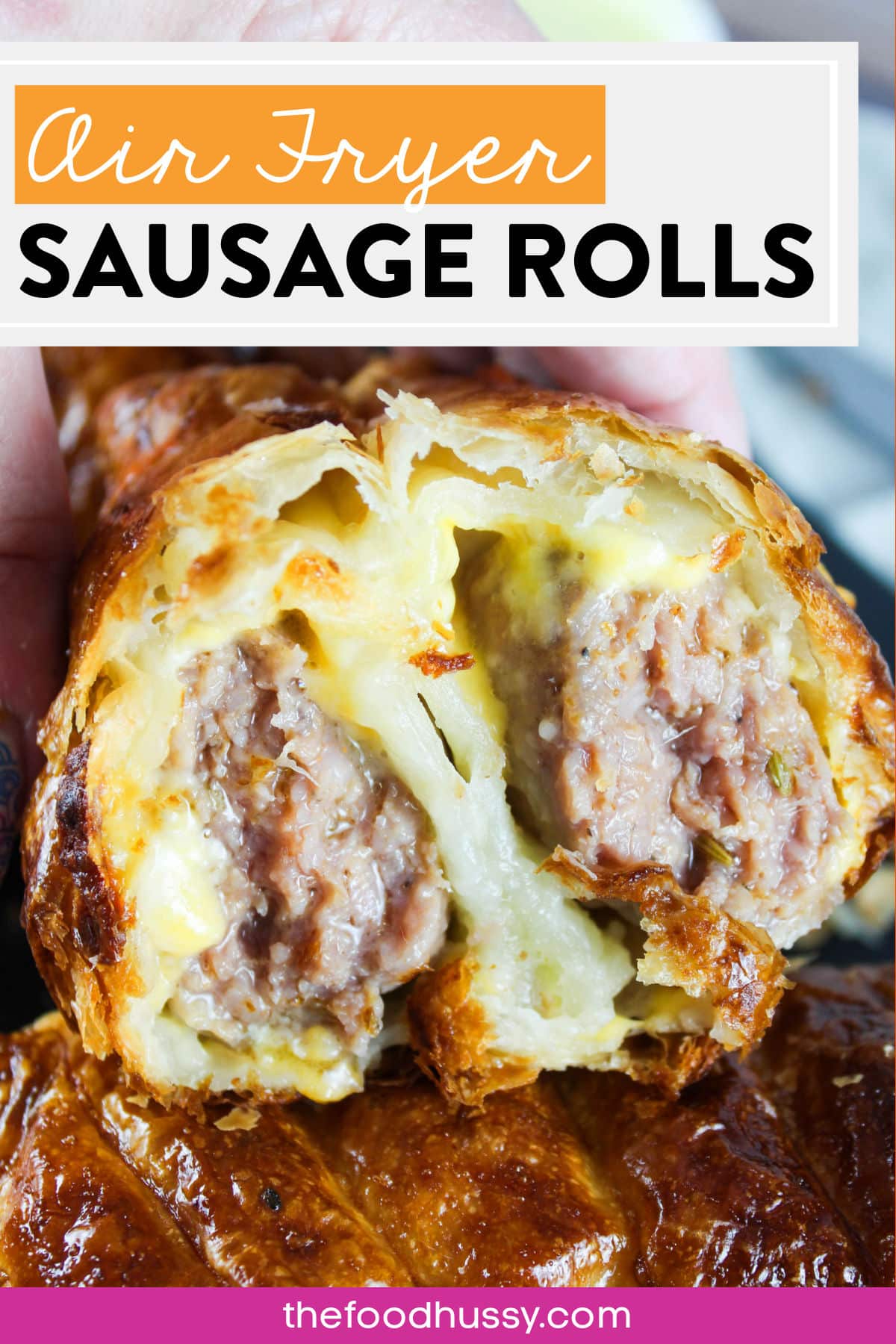 Air Fryer Sausage Rolls are delicious as a meal or a snack! Super flaky puff pastry filled with Italian sausage and wrapped tightly – then dipped in a zesty garlic mustard dipping sauce! Yum!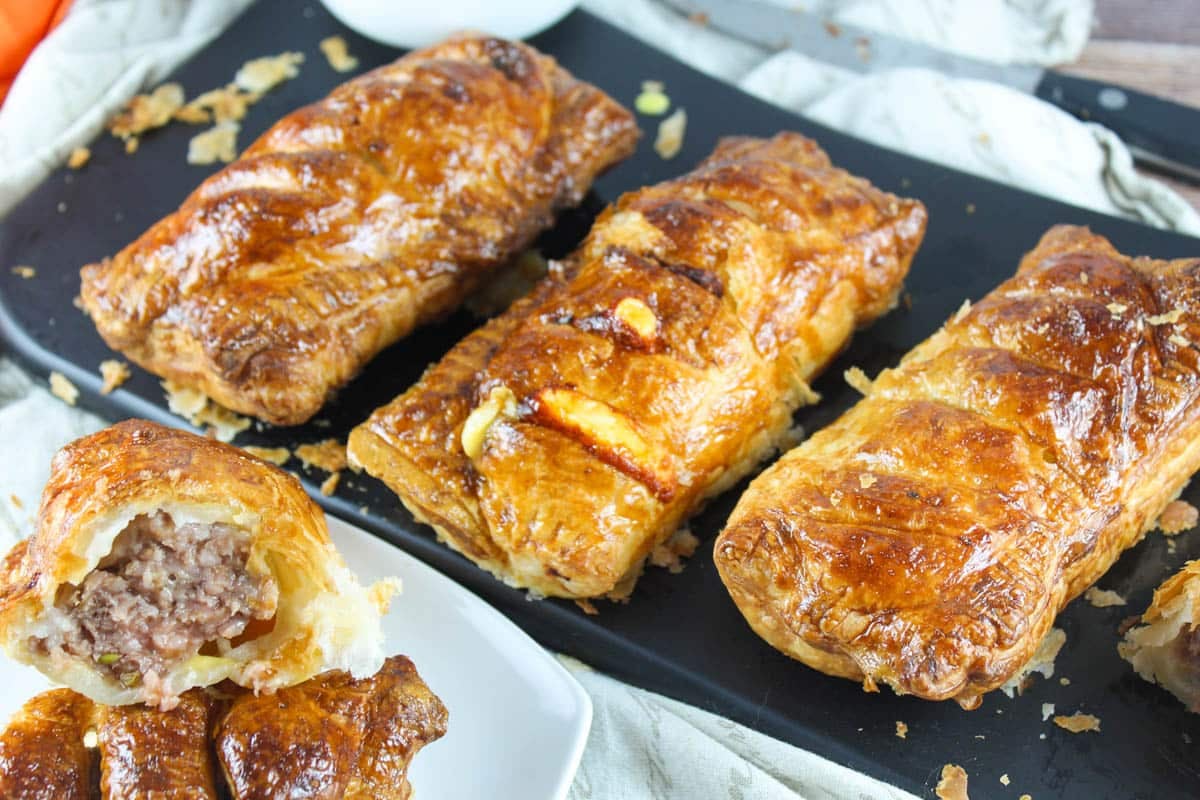 What You Will ❤️ About Sausage Rolls
3 Ingredient Dinner! I made up a dipping sauce but these simple sausage rolls have just three ingredients!
UK Specialty – this is something that is more popular in the UK – but we're missing out here in the US – these are delicious!
Cheese Please? Ok – traditional sausage rolls have no cheese – but why not add some?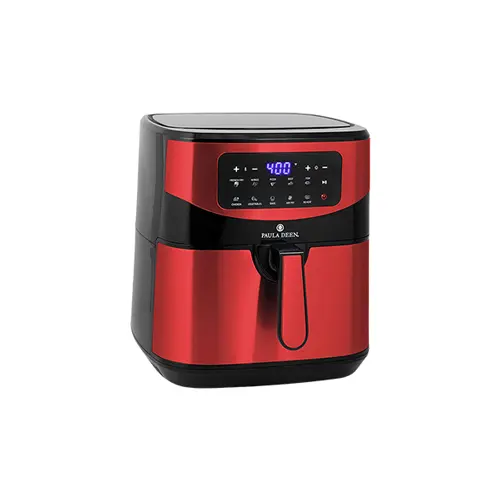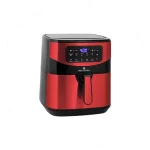 This recipe was made using the Paula Deen Air Fryer.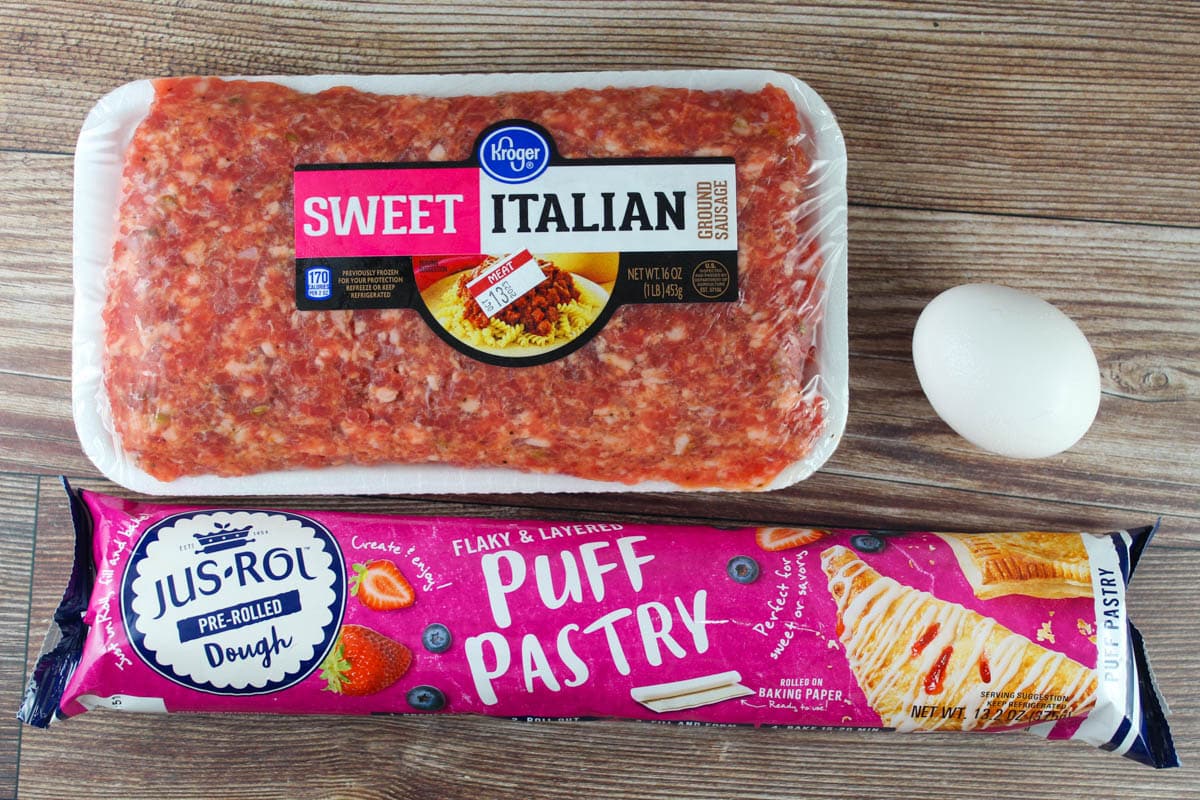 Sausage Roll Recipe Ingredients
This delicious recipe only has 3 ingredients – but feel free to add more if you like. I'm sticking to a fairly traditional version.
Puff Pastry Sheets– any Puff Pastry will do – you could also use crescent roll dough
Sausage – I used Italian sausage but plain pork sausage meat works as well
Egg – you can also use milk or butter
OPTIONAL: Cheese! Traditional sausage rolls do not use cheese but I couldn't resist and added some Colby Jack to half the rolls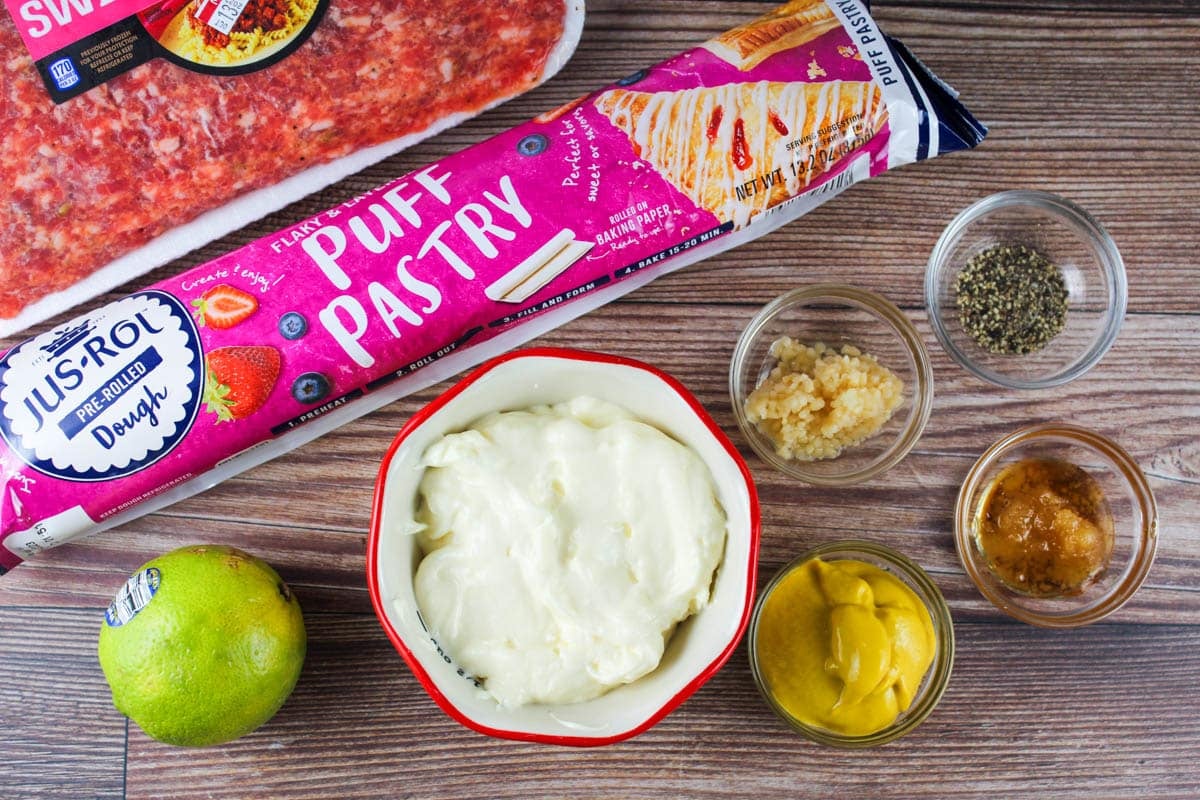 Garlic Mustard Dipping Sauce Ingredients
These sausage rolls are good on their own but I love a dipping sauce! Here's one I made up for this recipe:
Mayonnaise
Classic Yellow Mustard
Lime juice
Garlic
Honey
Freshly ground black pepper
You also have other serving options! Make these into appetizers by doing mini sausage rolls! Cut them into 2″ pieces and air fry for 6-8 minutes. Lots of folks also top these with sesame seeds before baking.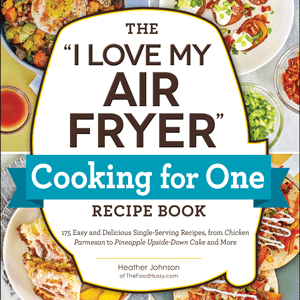 Get Heather's NEW cookbook – Air Fryer Cooking for One today!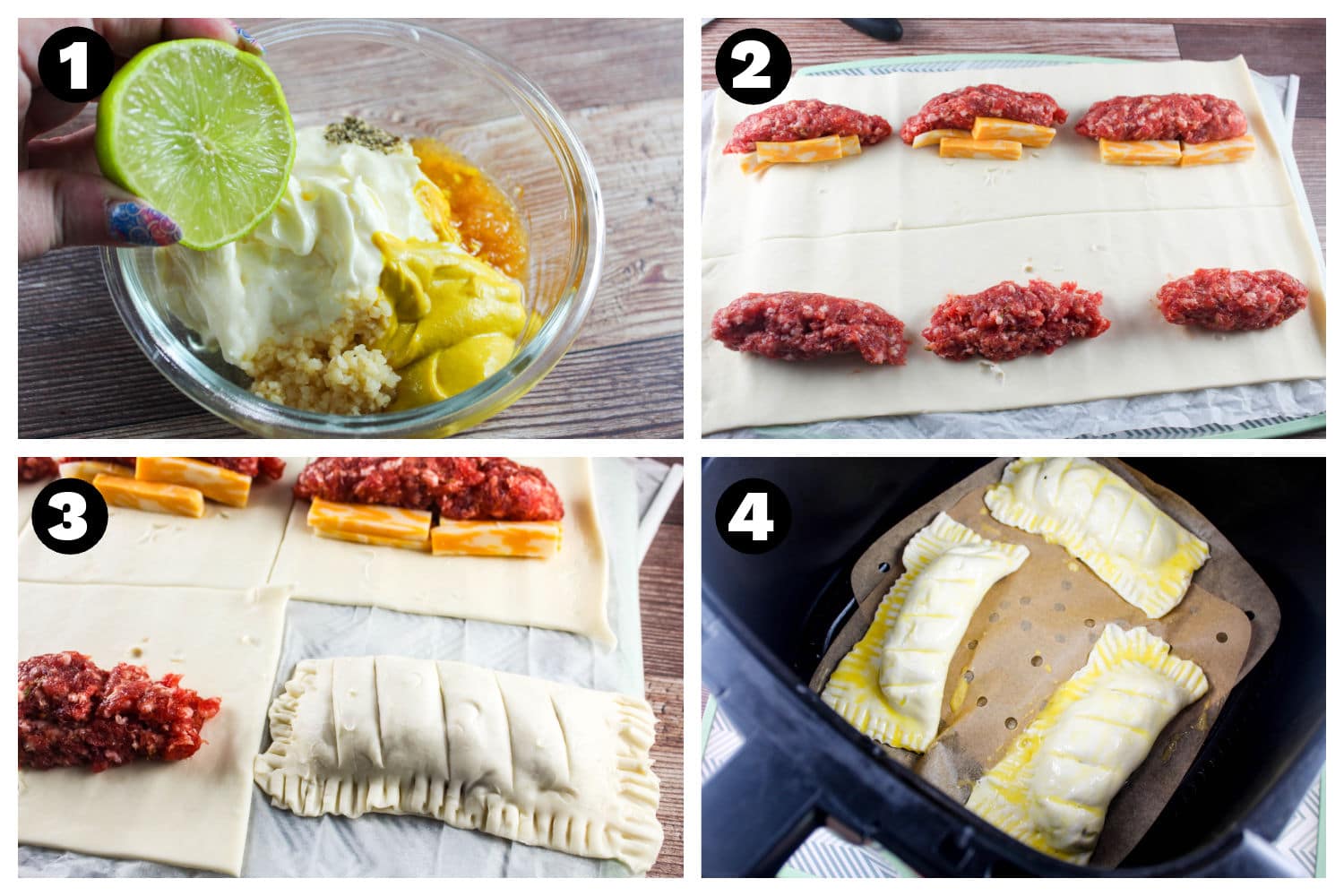 How to make Homemade Sausage Rolls in the Air Fryer
Sausage rolls are easy to make and the air fryer speeds up the process over traditional baking and makes them super crispy! Here's how to make them:
Roll out 1 sheet of puff pastry and leave on parchment or place on a lightly floured surface and cut into 6 squares using a pizza cutter or knife
Remove sausage and form into 6 mini logs
Place each sausage log into center of Dough square

OPTIONAL: add cheese to sausage rolls before serving

Fold pastry dough over sausage and, using a fork, crimp edge of the pastry to seal all the way around
Using a sharp knife, score the top of the rolls in a diagonal for air to escape
Place 3 rolls into the air fryer basket so they are not touching. (This will depend on the size of your air fryer – you may need to cook them in batches.)
Beat egg in a small bowl and, with a pastry brush, top sausage rolls with beaten egg wash.
Air fry at 360º for 12-15 minutes. Check with instant read thermometer to be sure the internal temperature in the sausage is 160º.

Feel free to line basket with parchment paper liners – puff pastry is a bit oily and flaky but it won't stick.

Remove sausage rolls and let rest for 2-3 minutes. Repeat with remaining 3 rolls.
Serve with mustard dipping sauce
This post contains affiliate links which I make a little money on purchases. Thanks in advance! I am an Amazon associate as well as a member of other affiliate programs.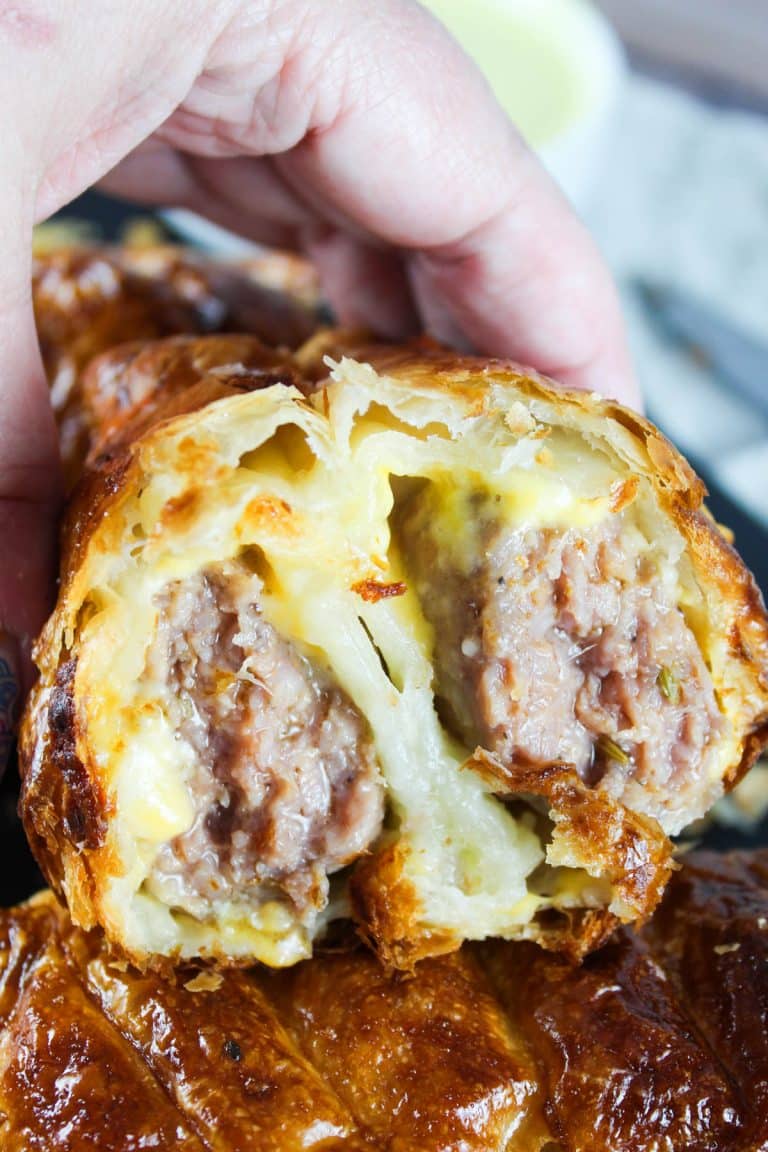 Tips, Tricks & FAQs
How do you store and reheat leftover sausage rolls?
Store leftovers in an airtight container (I like these glass ones) in the refrigerator for up to a week. Reheat in the air fryer at 250º for 5-6 minutes.
Can you make frozen store-bought sausage rolls in the air fryer?
If you're cooking sausage rolls from the freezer – follow the oven instructions for the temperature and cook for half the time. You can always add more time but you can't unburn something. Check the center with an instant read thermometer to be sure it's 160º.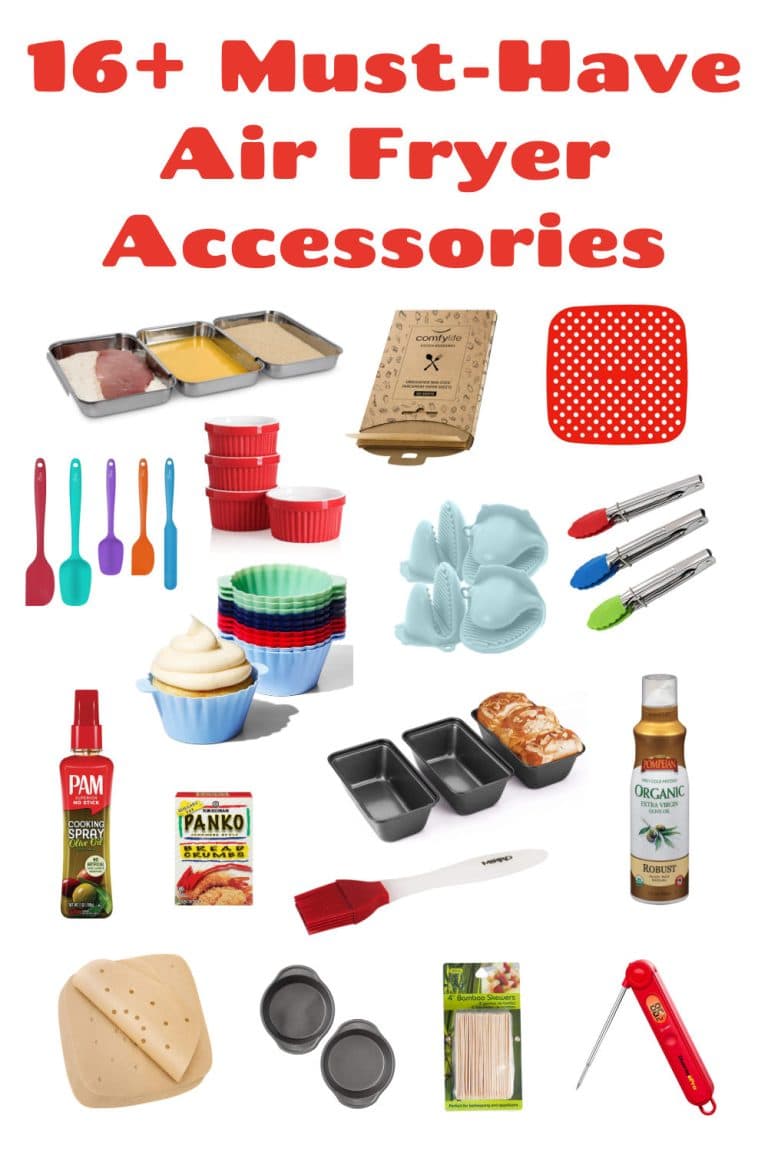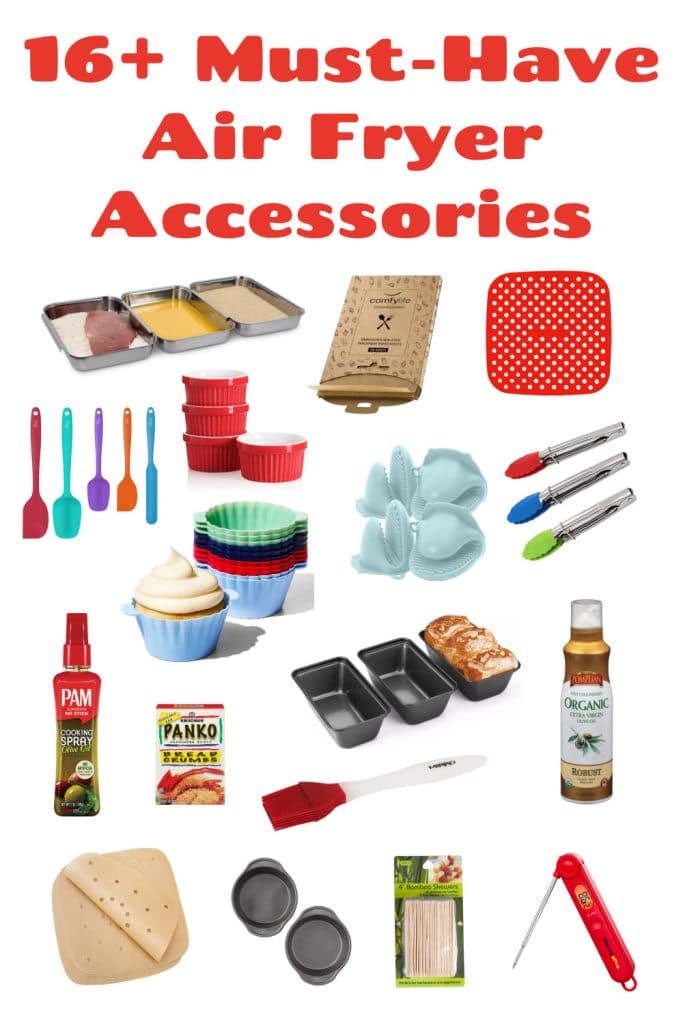 Here's my ultimate list of best air fryer accessories – whether you have a basket- or oven-style appliance! I've also included a price guide as well as my favorite recipes for those accessories.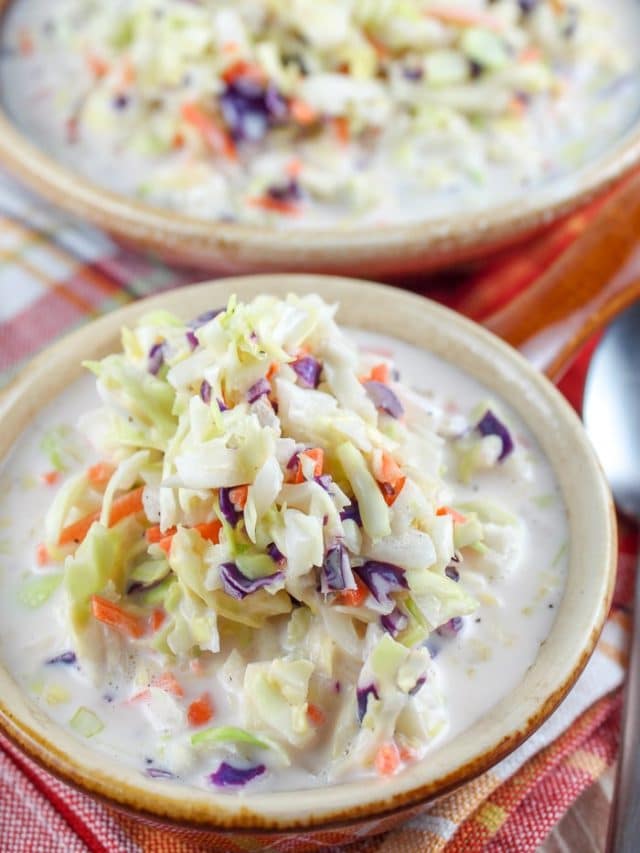 What to serve with Sausage Rolls
More Dipping Sauce Ideas
More Air Fryer Recipes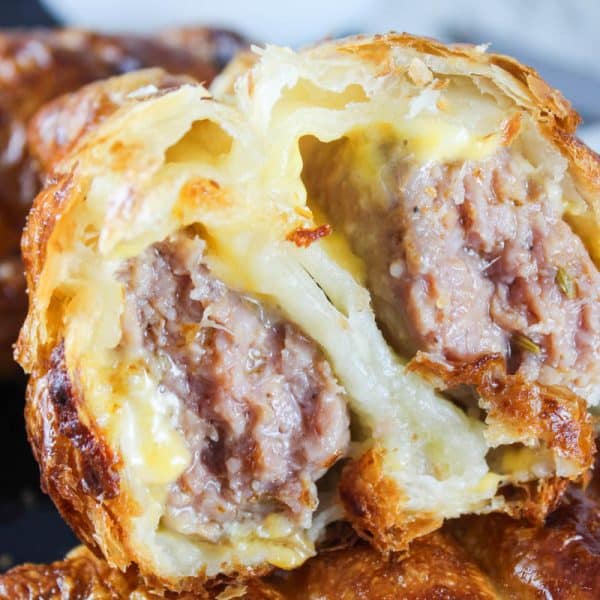 Air Fryer Sausage Rolls
Air Fryer Sausage Rolls are delicious as a meal or a snack! Super flaky puff pastry filled with Italian sausage and wrapped tightly – then dipped in a zesty garlic mustard dipping sauce! Yum!
Ingredients
13

oz

puff pastry sheet

1

lb

Italian sausage

1

egg
Garlic Mustard Dipping Sauce
Instructions
Roll out 1 sheet of puff pastry and leave on parchment or place on a lightly floured surface and cut into 6 squares using a pizza cutter or knife

Form ground sausage into 6 mini logs

Place each sausage log into center of Dough square

OPTIONAL: add cheese to sausage rolls before serving

Fold pastry dough over sausage and, using a fork, crimp edge of the pastry to seal all the way around

Using a sharp knife, score the top of the rolls in a diagonal for air to escape

Place 3 rolls into the air fryer basket so they are not touching. (This will depend on the size of your air fryer – you may need to cook them in batches.)

Beat egg in a small bowl and, with a pastry brush, top sausage rolls with beaten egg wash.

Air fry at 360º for 12-15 minutes. Check with instant read thermometer to be sure the internal temperature in the sausage is 160º.

Feel free to line basket with parchment paper liners – puff pastry is a bit oily and flaky but it won't stick.

Remove sausage rolls and let rest for 2-3 minutes. Repeat with remaining 3 rolls.

Serve with mustard dipping sauce
Dipping sauce
Whisk all ingredients together in a medium bowl and serve with rolls.

1/4 cup mayo,

1 tbsp yellow mustard,

1 tbsp lime juice,

1 clove garlic,

1 tsp honey,

1/8 tsp black pepper
Notes
**We are not dietitians and recommend you seek a nutritionist for exact nutritional information. The information in the nutrition box are calculated through a program and there is room for error. If you need an accurate count, I recommend running the ingredients through your favorite nutrition calculator.**
Nutrition
Serving:
1
roll
Calories:
681
kcal
Carbohydrates:
30
g
Protein:
16
g
Fat:
55
g
Saturated Fat:
16
g
Polyunsaturated Fat:
10
g
Monounsaturated Fat:
26
g
Trans Fat:
0.02
g
Cholesterol:
89
mg
Sodium:
803
mg
Potassium:
251
mg
Fiber:
1
g
Sugar:
2
g
Vitamin A:
50
IU
Vitamin C:
2
mg
Calcium:
28
mg
Iron:
3
mg