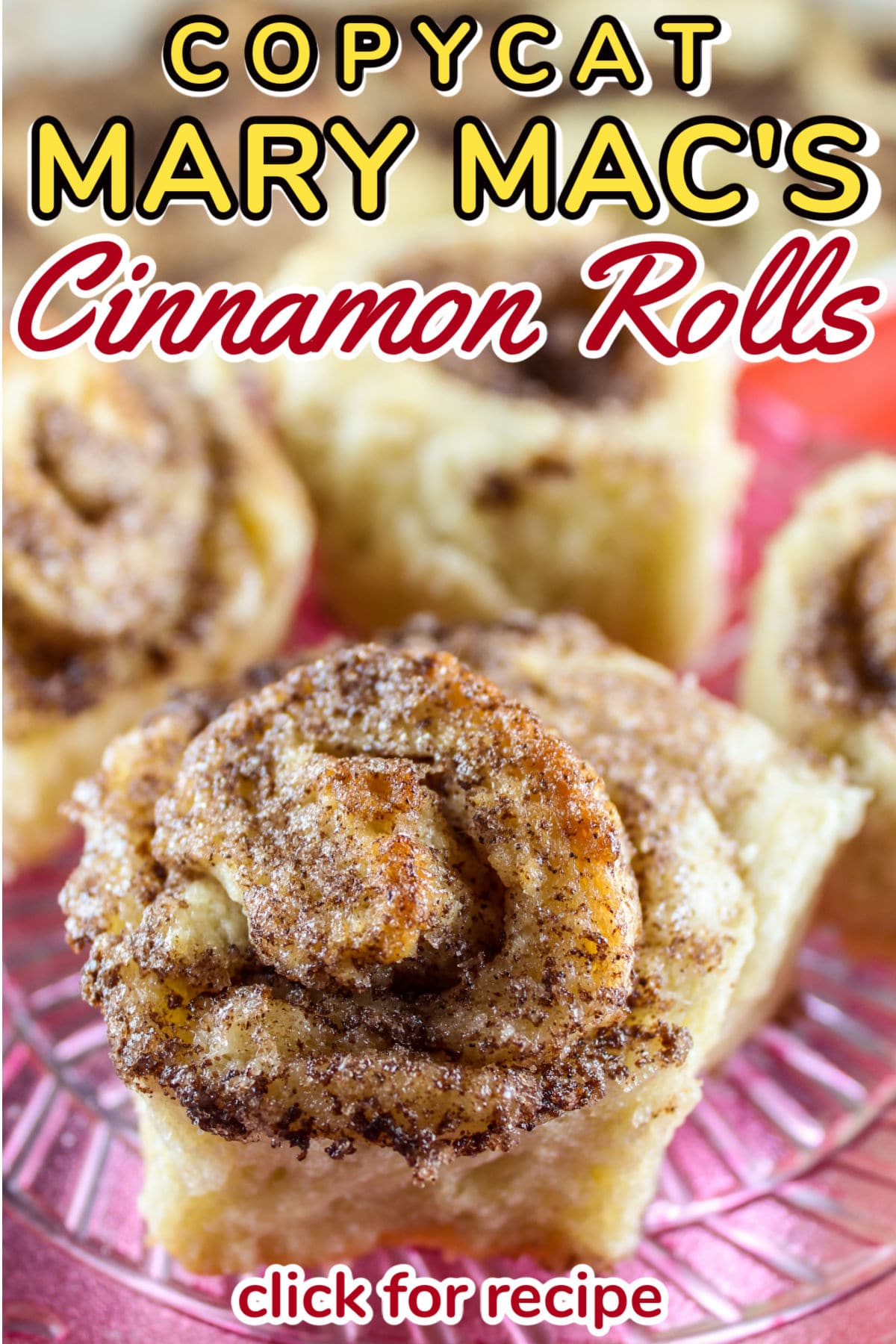 Mary Mac's Cinnamon Rolls are one of so many delicious dishes at Mary Mac's Tea Room in Atlanta. These are small and a little heavier than most cinnamon rolls and they are served with a very simple cinnamon sugar mixture. They are delightful and take me back to my super-fun Atlanta trip!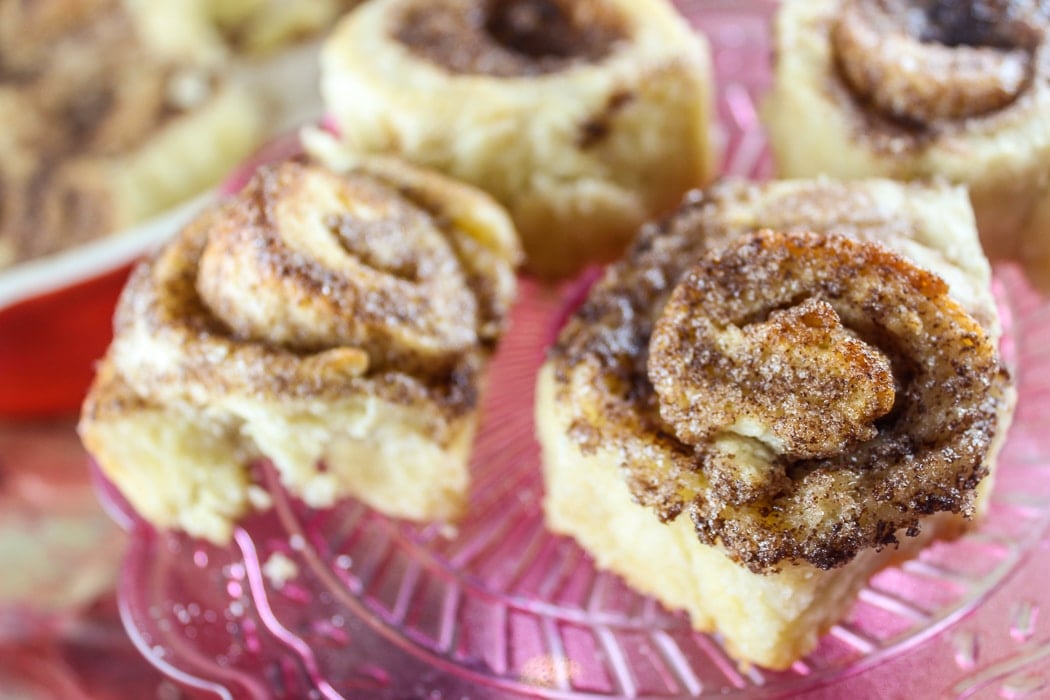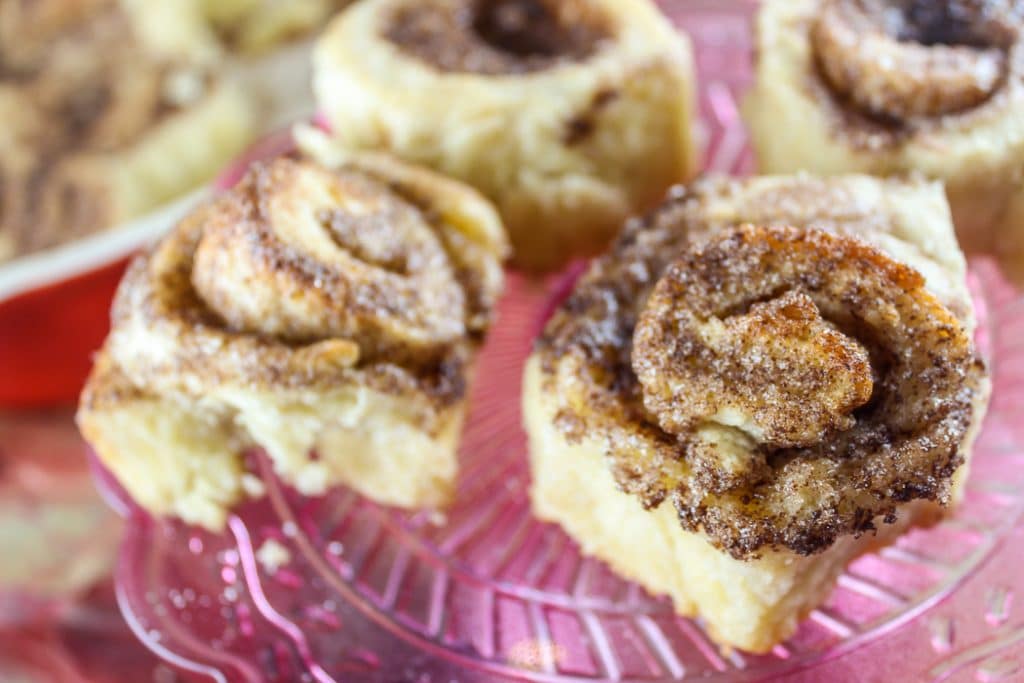 I've always wanted to make cinnamon rolls and remember making them with my grandma as a kid. She had no measurements – just slopped stuff together and out came these magical nuggets! To me baking can be very finicky – but I think I conquered this one!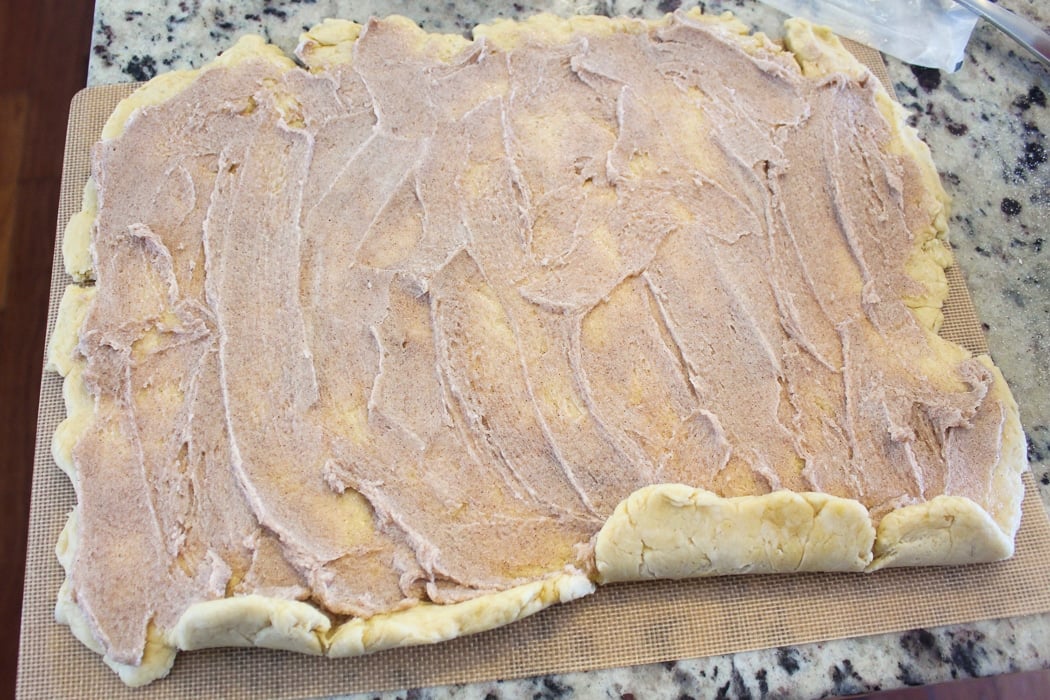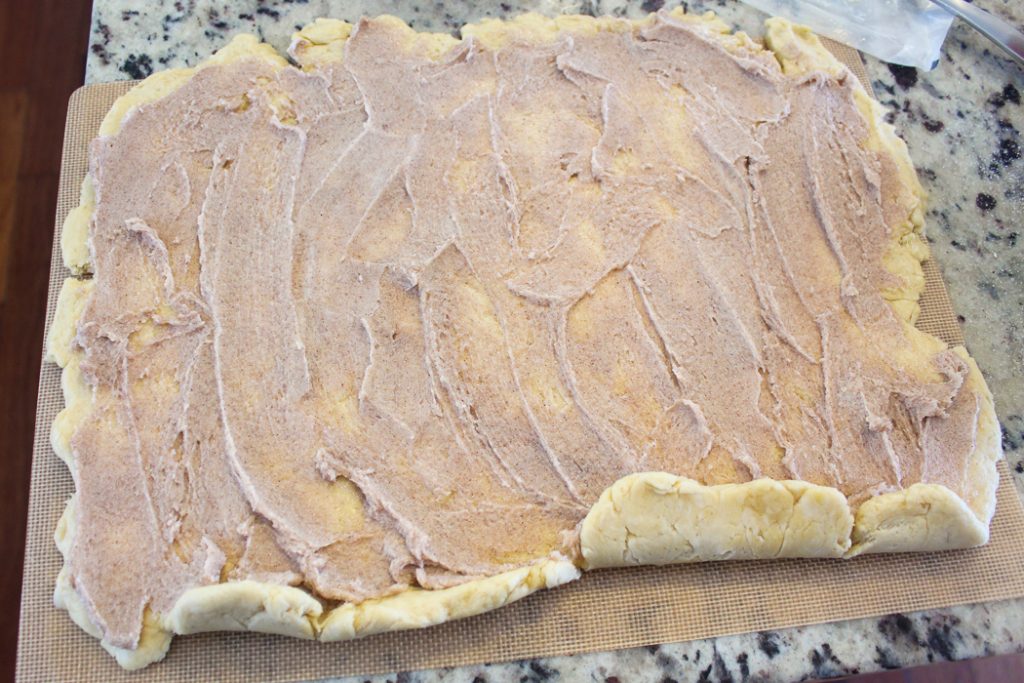 How do you make cinnamon rolls?
Let me first start by saying – you need a half a day for this one! You can't rush dough rising…
The first big step is making the dough – the full instructions are below – but I'll give a few notes:
Put your yeast/water/sugar in a separate bowl. Be sure you use the ACTIVE DRY yeast and that it's not expired. Temperature check your water with your digital thermometer (a must-have kitchen tool!).
You'll mix your dry ingredients in the stand mixer bowl – then – once the yeast is bubbling – add to the dry.
Keep mixing for the whole five minutes to activate the glutens!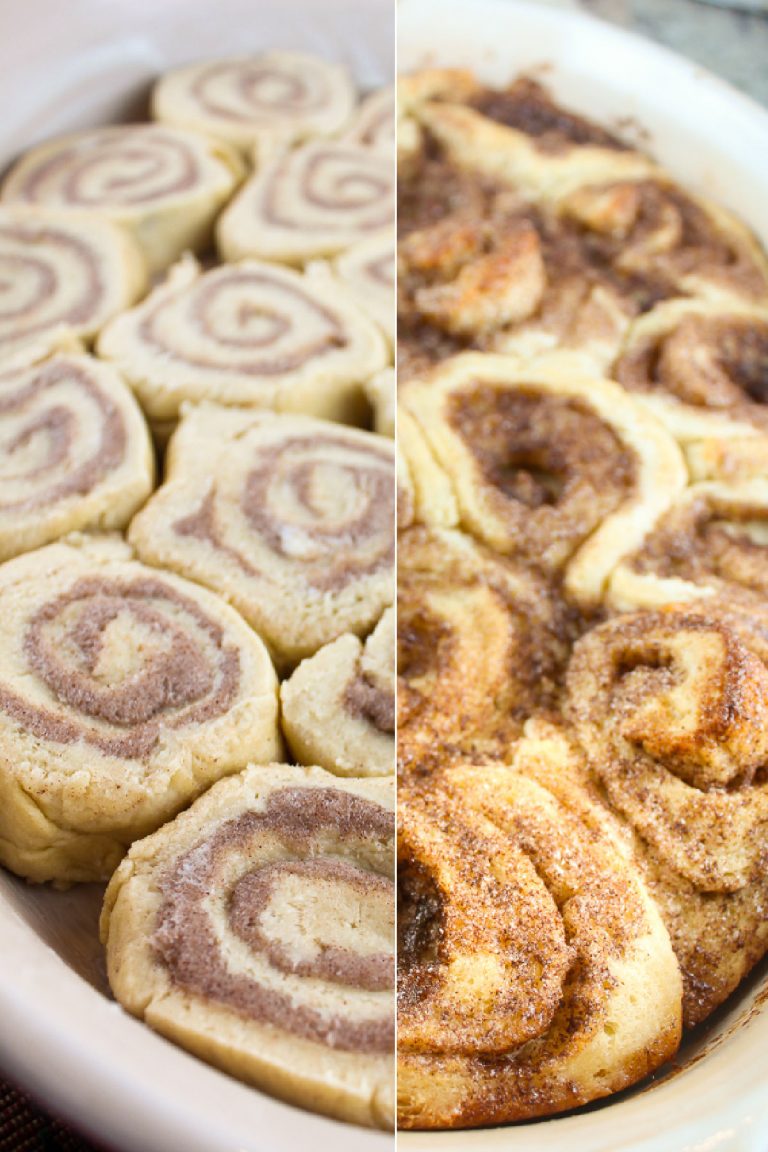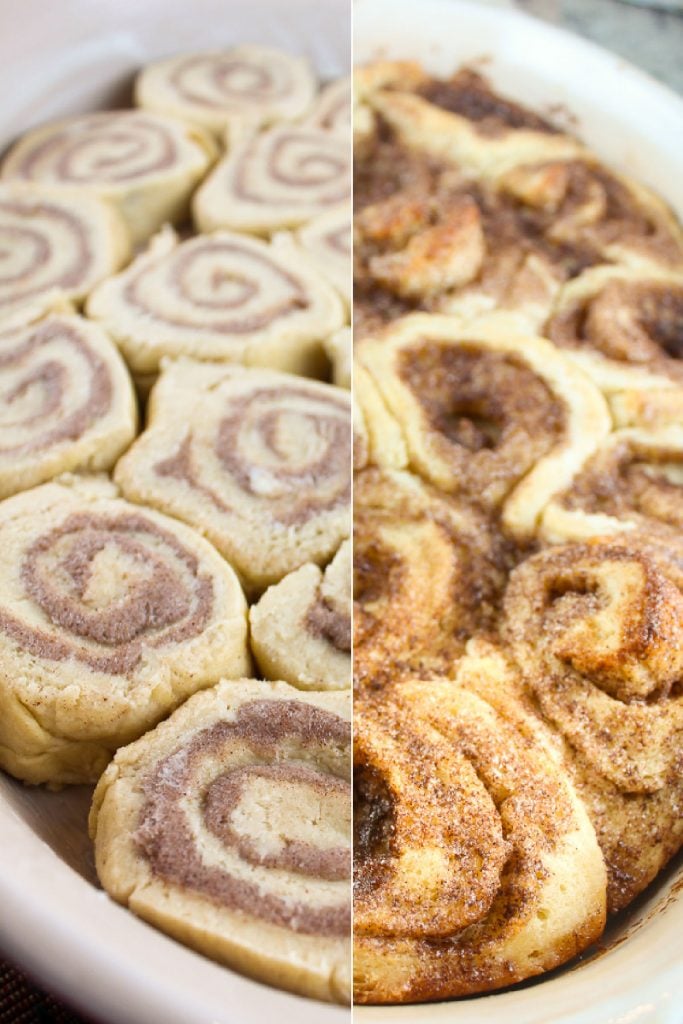 What to do when your cinnamon rolls don't rise?
There are definitely tips and tricks to making sure your dough rises:
Active Yeast – be sure when you mix your yeast with the water that you temp check the water and that the yeast bubbles
Warm place – A good trick for having a warm place to rise dough is to preheat your oven and then turn it off. The top of the stove will then be warm.

Alternate: Fill a pan with boiling water, and set it on the lowest rack in your oven. (Oven turned off) Place the container of dough on the middle rack, and close the oven door and allow the dough to rise.
Alternate: Boil a cup of water in the microwave, then place the dough in the microwave with the water, and close the door. (Don't microwave the dough!)

Check your ingredients – be sure the yeast isn't expired and you used the right flour.
Temperature check! Check the water, the area you're rising in, etc…
In the end, if the dough isn't rising, your cinnamon rolls might just be a bit heavier and more biscuit-like texture. You might have to redo your dough – but you're only out a few cups of flour and a packet of yeast.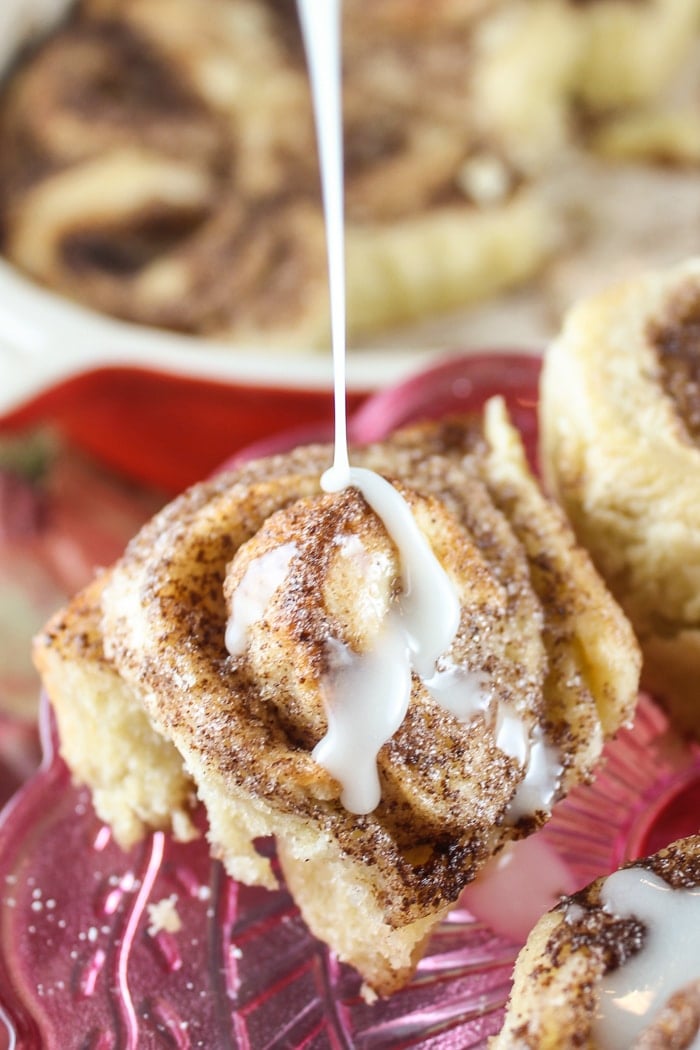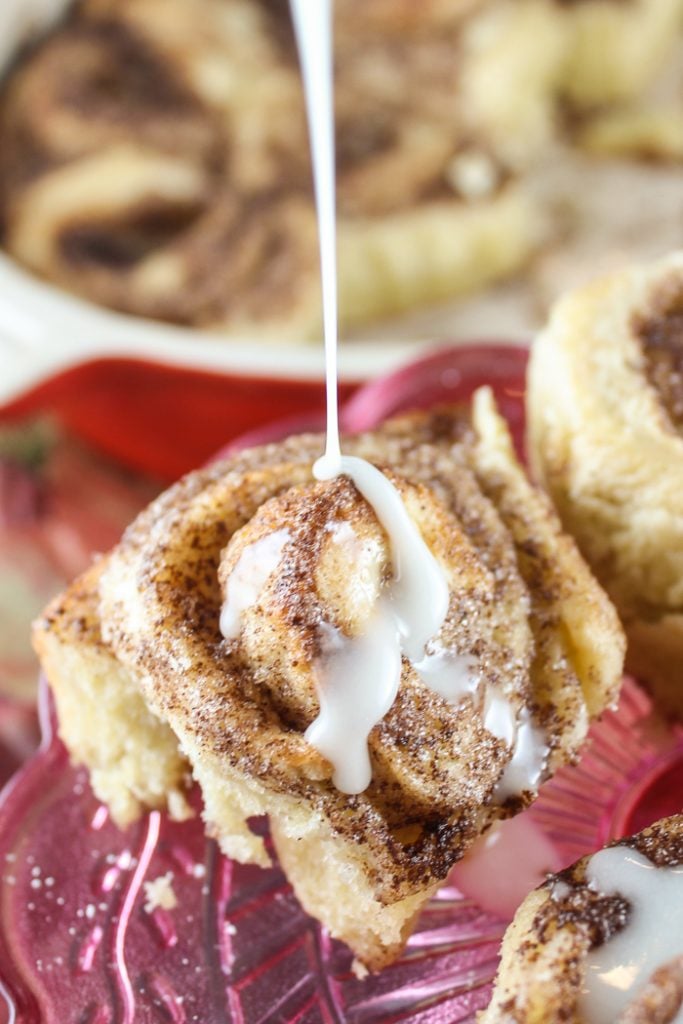 What icing can you make for Cinnamon Rolls?
Mary Mac's cinnamon rolls don't officially have icing – but I made some anyway. All I did was mix together:
1 cup powdered sugar
1/2 teaspoon vanilla
1-2 tablespoons milk
Stir together and your icing is done!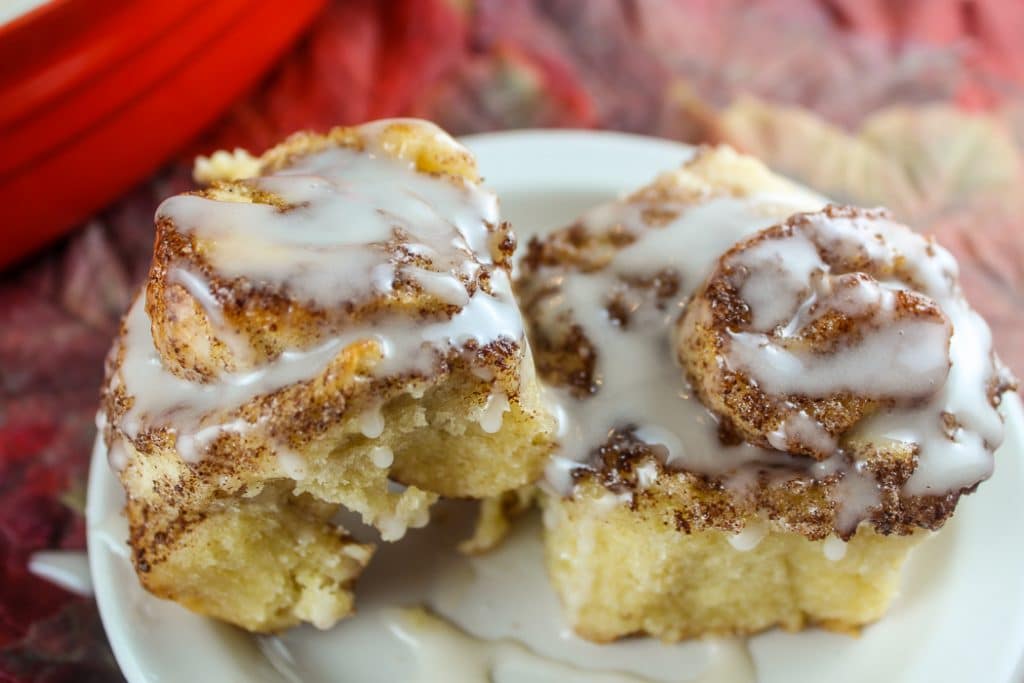 What to serve with Mary Mac's Cinnamon Rolls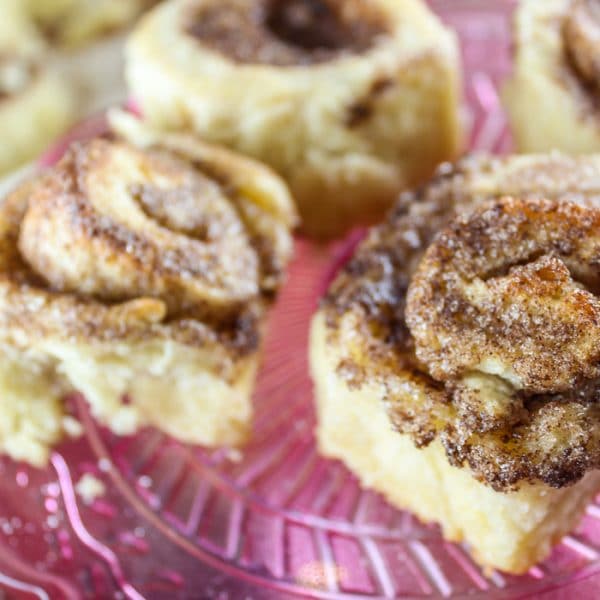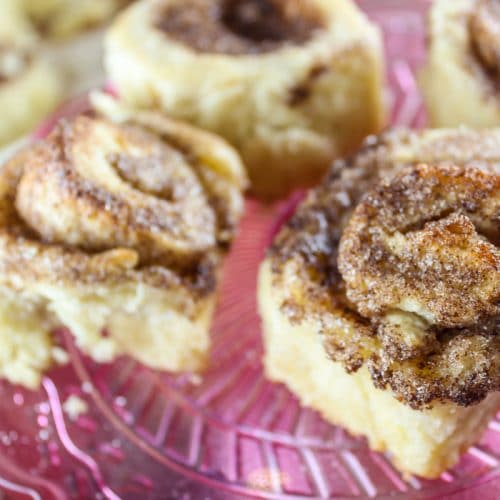 Copycat Mary Mac's Cinnamon Rolls
Mary Mac's Cinnamon Rolls are one of so many delicious dishes at Mary Mac's Tea Room in Atlanta. These are small and a little heavier than most cinnamon rolls and they are served with a very simple cinnamon sugar mixture.
Ingredients
Filling
12

tbsp

salted butter

softened (1 1/2 sticks)

3/4

cup

sugar

1 1/2

tsp

cinnamon
Instructions
Lightly oil a large bowl and set aside

You'll need 2 other bowls for the dough – one from your stand mixer and a separate bowl.

In the separate bowl, combine the yeast, 1/2 tsp sugar and the warm water and let stand for 5 minutes or until it bubbles.

With the dough hook on your stand mixer, in the mixer bowl on low speed – mix together flour, 1 tbsp sugar, salt, egg, shortening and evaporated milk

Add yeast mixture to the flour mixture and continue to mix for five minutes. This is going to ball up and seem like it's too much. KEEP GOING!!! It needs the full time to get the glutens going.

The dough will be shiny, smooth and sticky. Remove dough and put in oiled bowl.

Cover with damn kitchen towel or plastic wrap and let rise in warm place. Turn off oven and set bowl ON TOP of oven. Let rise for 90 min or until doubled.

Punch the dough down, cover and let rise again for 1 hour or until doubled.

Punch dough down once more and pat the dough into a 12×8 rectangle. It's smaller than you might think – slightly larger than a sheet of paper.

Preheat the oven to 400. Grease a small baking sheet with butter and set aside.

To make the filling, in a small bowl, mix together softened butter, sugar and cinnamon until smooth with a firm spatula.

Reserve 2-4 tablespoons in a separate bowl

Using a spatula, spread the remaining filling over the surface of the dough to the edges

Working from the short side, roll up the dough into a log

Cut the roll into 1 inch pieces and place on the baking sheet with the sides touching.

Spread the reserved filling over the top

Let the rolls rise for about 20 minutes in a warm place (on top of stove)

Place in the oven and bake for about 25 minutes or until the tops are golden brown.
Nutrition
Calories:
387
kcal
Carbohydrates:
50.2
g
Protein:
6
g
Fat:
18.6
g
Saturated Fat:
9.6
g
Cholesterol:
49
mg
Sodium:
295
mg
Potassium:
102
mg
Fiber:
1.4
g
Sugar:
18
g
Calcium:
46
mg
Iron:
2
mg