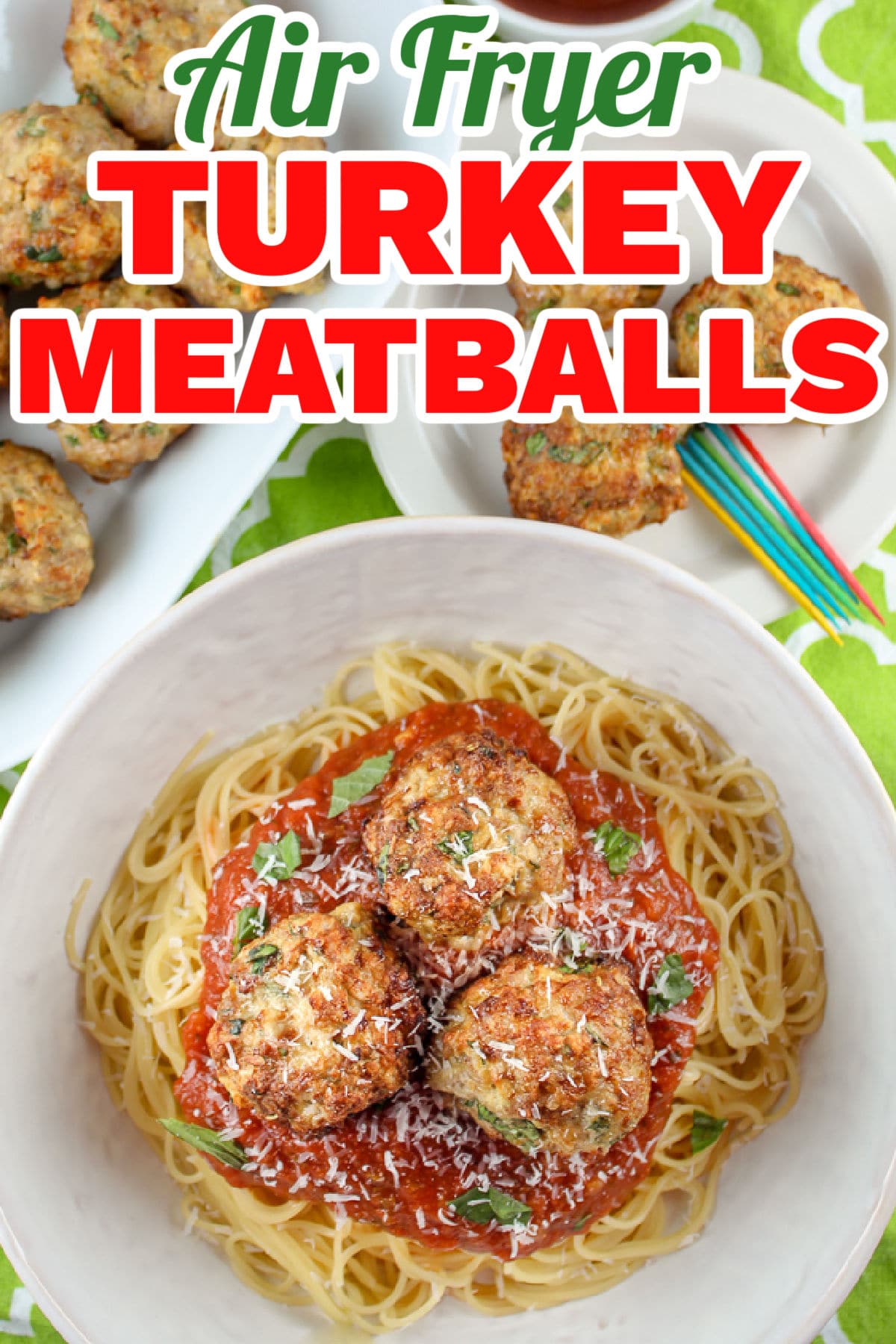 These easy air fryer turkey meatballs are tender, moist and delicious with an Italian-inspired flavor profile. These meatballs are also ready in 20 minutes!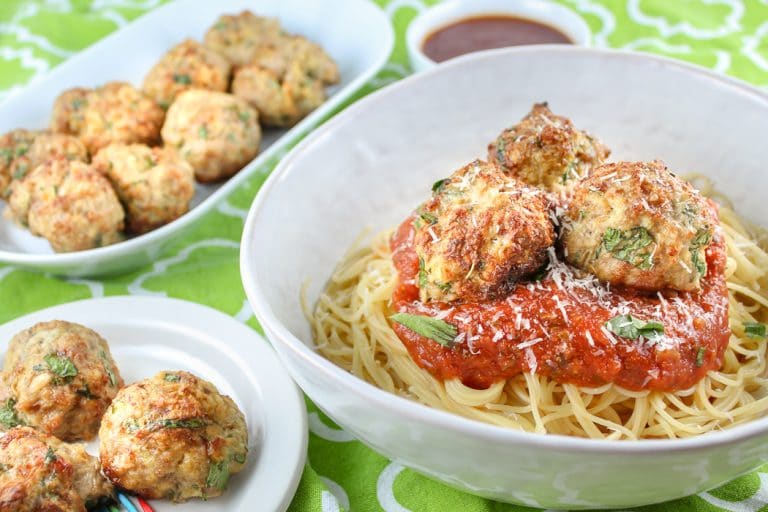 What you will ❤️ about Turkey Meatballs
Versatility – you can eat these meatballs as an appetizer, on pasta or even in sandwiches!
Speedy – from fridge to table in 20 minutes!
Simple – these are simple ingredients – once you get the ground turkey – you've likely got everything else on hand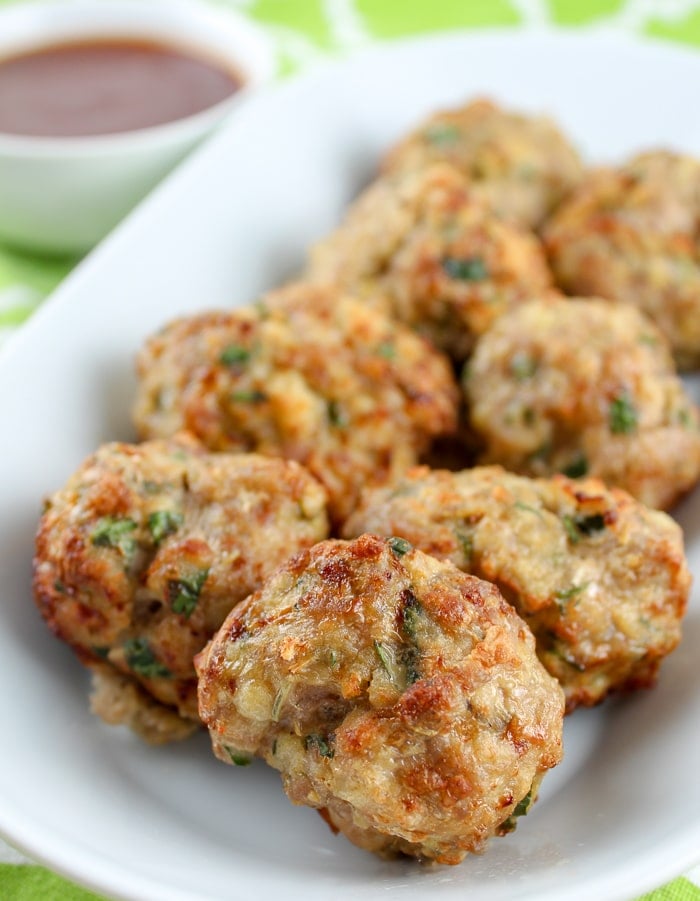 Air Fryer Turkey Meatball Recipe Ingredients
panko bread crumbs – you can use regular but panko are healthier and lower on the points
milk – any milk will do – skim, 2% or whole – or even almond/soy
egg – 1 egg is all you need!
ground turkey & ground pork – I used a combination of lean ground turkey and ground pork. The pork adds a little fat and flavor while still staying healthy. You could also use ground chicken or ground beef.
dijon mustard – this is always my favorite – feel free to use a seasoned mustard like horseradish or even cranberry
Seasonings: This easy meatball recipe uses all the best Italian flavors like onion flakes, garlic, fresh parsley, fresh rosemary, dried thyme and salt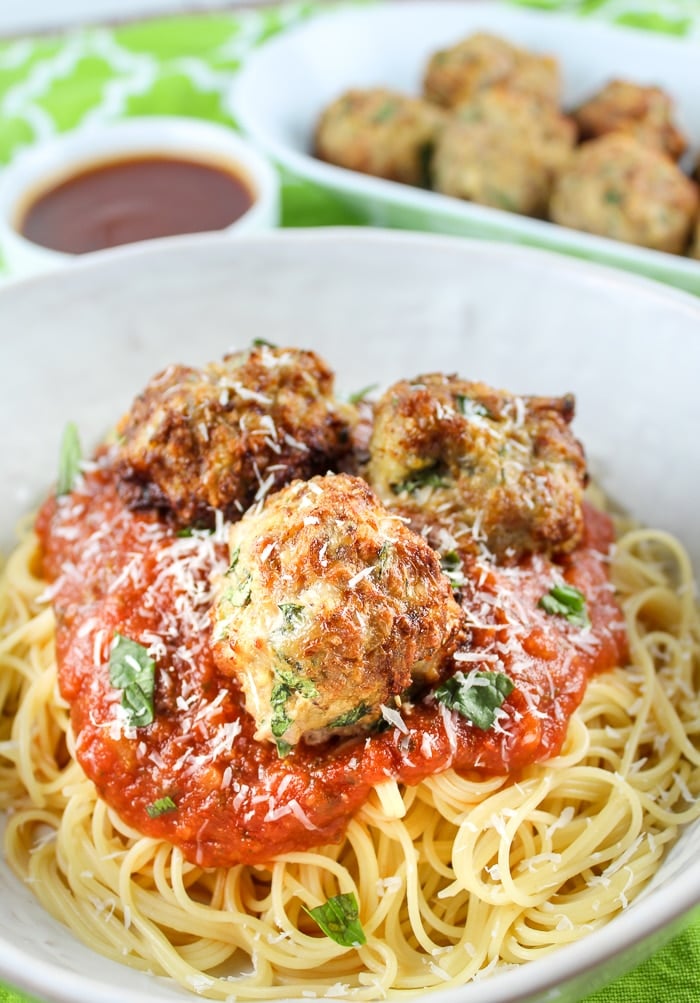 How do you make meatballs in the air fryer?
In a large mixing bowl, mix together panko and milk and set aside for 5 minutes
After five minutes, add remaining ingredients and mix gently by hand.
Form turkey mixture into 1-2″ meatballs and set on a baking sheet (use parchment paper for easy cleanup)
You can also use a small ice cream scoop to keep your hands out of the mix a little more
Spray air fryer tray with cooking spray and place meatballs in a single layer in your air fryer basket
Cook at 400 for 7 minutes
Open the air fryer and gently turn your meatballs Air fry 3 minutes more until internal temp is 160 degrees
Check the center of the meatball with your instant read meat thermometer
Serve over pasta with marinara or baste with bbq sauce as an appetizer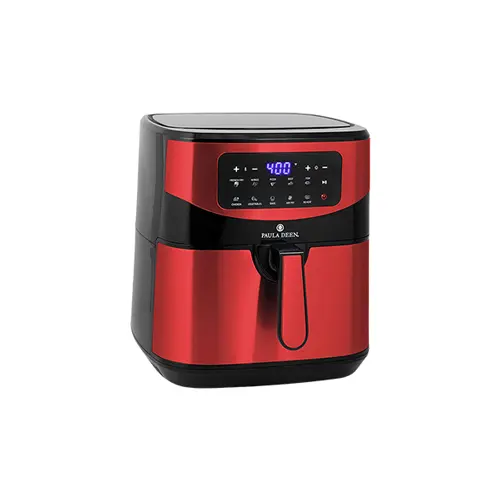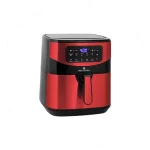 This recipe was made using the Paula Deen Air Fryer.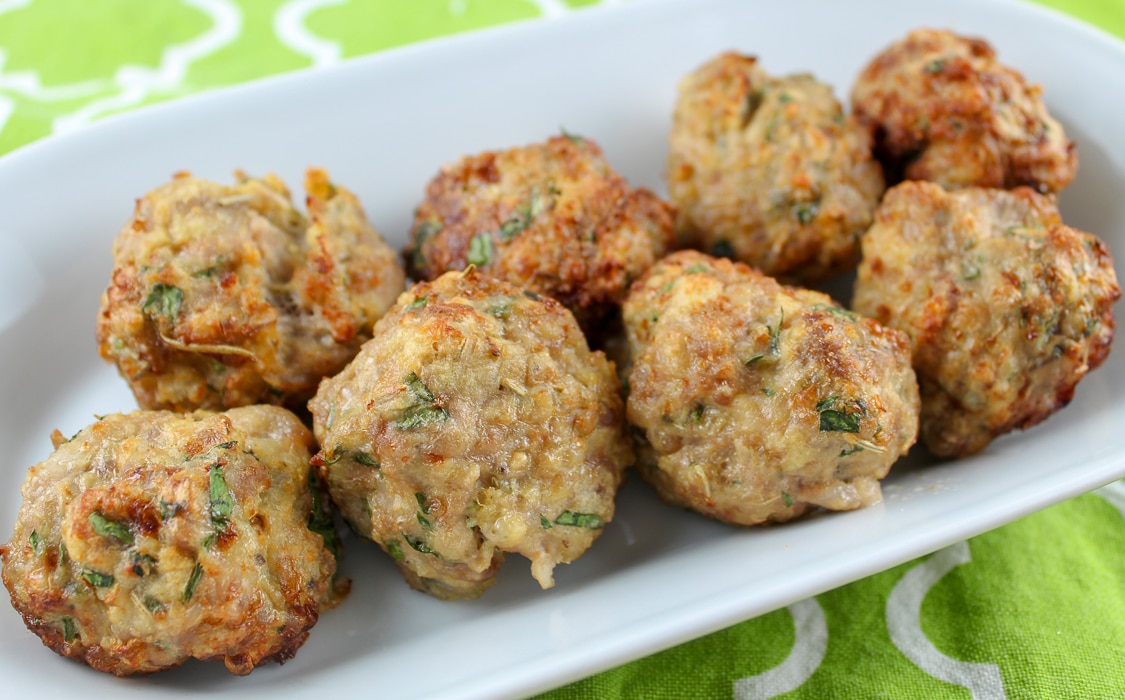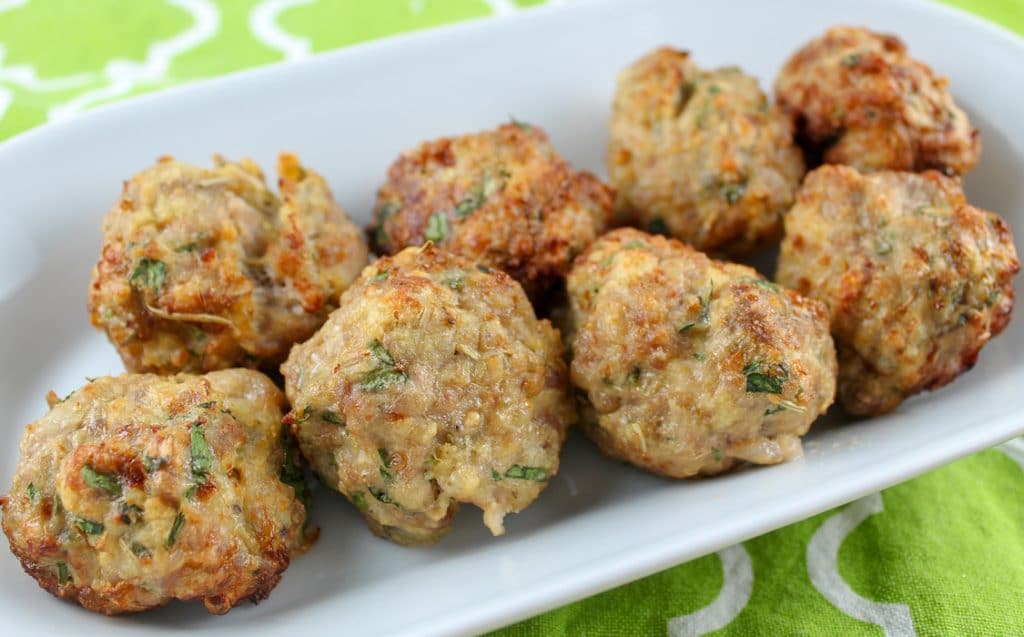 Tips, Tricks & FAQs
Do you put egg in turkey meatballs?
You don't have to. The best way to make egg-free meatloaf is to add a slice of torn bread or some breadcrumbs to milk (aka: a panade). That replacement helps bind the meats and seasonings together without the egg.
How long do you cook air fryer meatballs?
Air fryer meatballs are a great way to make a healthy quick dinner! It only takes 10 minutes of cooking time at 400 degrees for meatballs.
Is it okay for turkey meatballs to be a little pink?
Not really – it's a ground poultry – so we always recommend cooking to 165º. I will take them out of the air fryer at 160 and they'll continue to rise in temp so the internal temperature reaches 165.
How do you know when turkey meatballs are done?
Well – cut it open and see! OR get an instant-read thermometer – they're cheap. Check the internal temp to see if its 165º. It's the best and easiest way.
Why are my meatballs mushy?
Ground turkey is a bit runnier – which is why I combine it with ground pork – it's thicker and helps add some substance to the meatballs. You might also have too much binder – with only one egg – you're fine – but don't add too much milk or mustard.
How do you store and reheat these delicious meatballs?
Store leftovers in an airtight container (I like these glass ones) in the refrigerator for up to a week. You can freeze up to three months. Reheat in the air fryer for 3-5 minutes at 200º if they are thawed, 5-7 minutes if they are frozen.
This post contains affiliate links which I make a little money on purchases. Thanks in advance! I am an Amazon associate as well as a member of other affiliate programs.
How to serve turkey meatballs?
Appetizer – toss them on a serving plate, add some toothpicks and a bowl of bbq sauce for dipping!
Pasta – serve on pasta, zucchini noodles or even rice/cauliflower rice with marinara sauce and a sprinkle of Parmesan cheese
Sandwiches – use flatbread, pitas or sub rolls for a sandwich
Lasagna – a family friend used to slice meatballs and layer them in her lasagna
Meal Prep – make up a batch of meatballs and veggies and meal prep for the week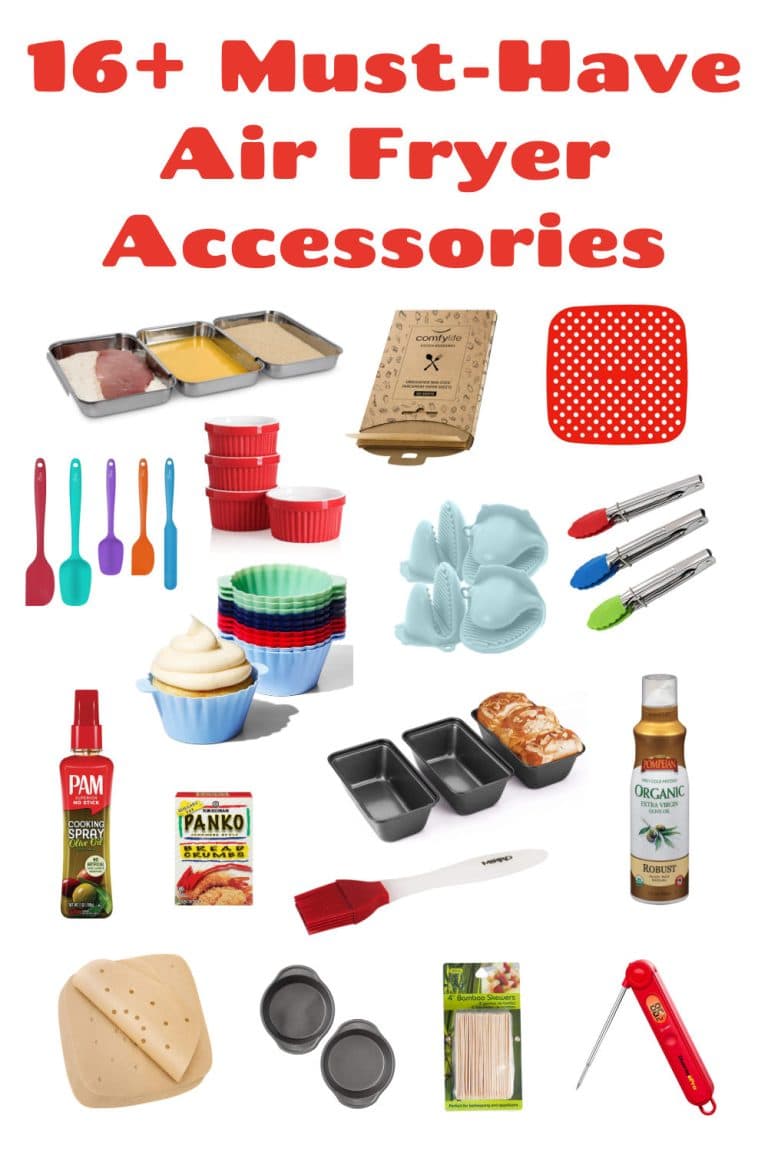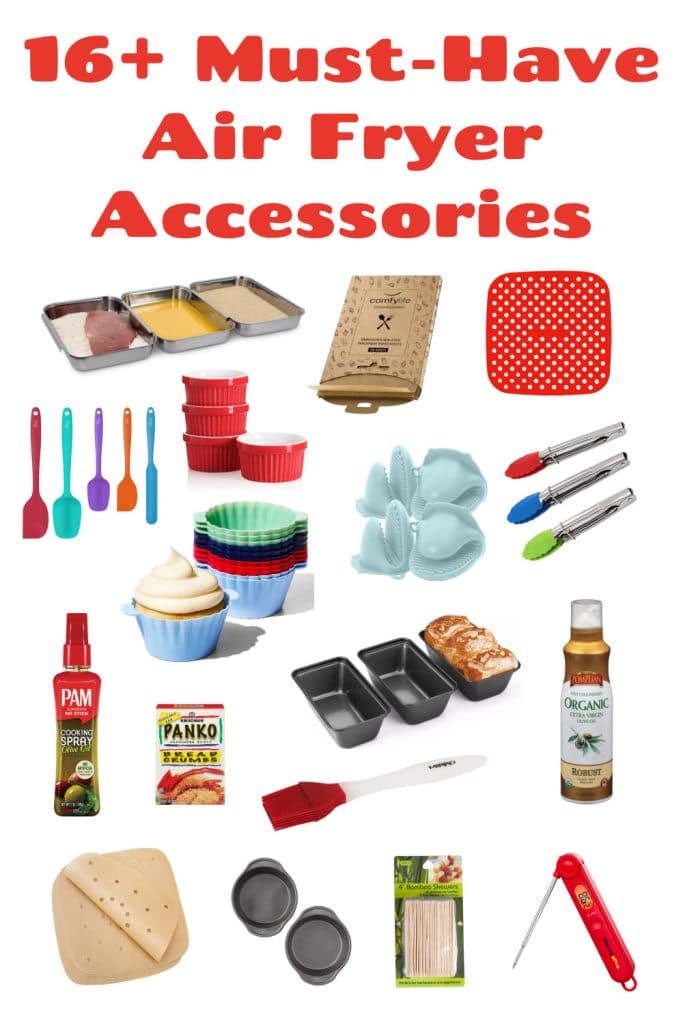 Best Air Fryer Accessories
Here's my ultimate list of best air fryer accessories – whether you have a basket- or oven-style! I've also included a price guide as well as my favorite recipes for those accessories.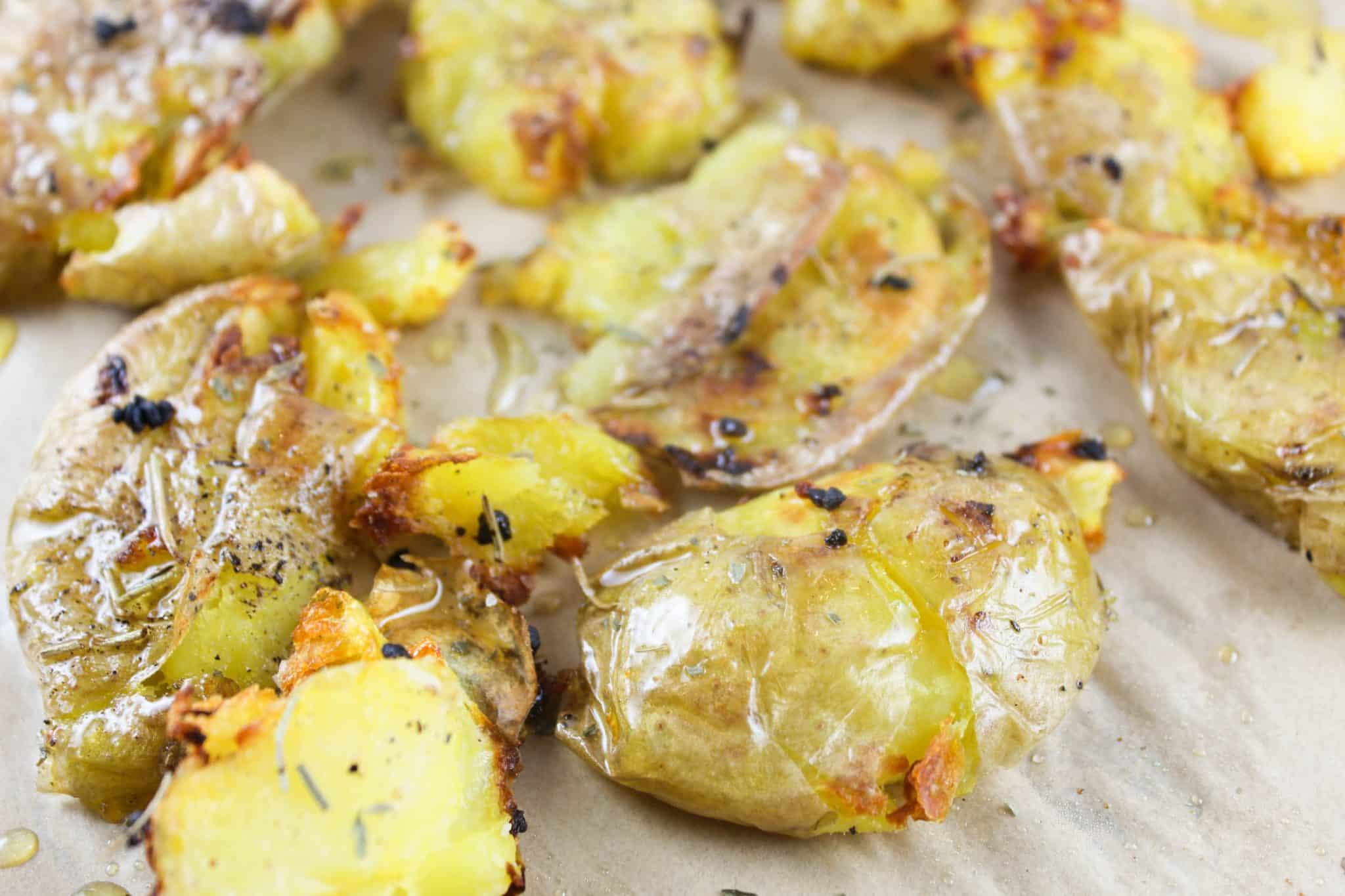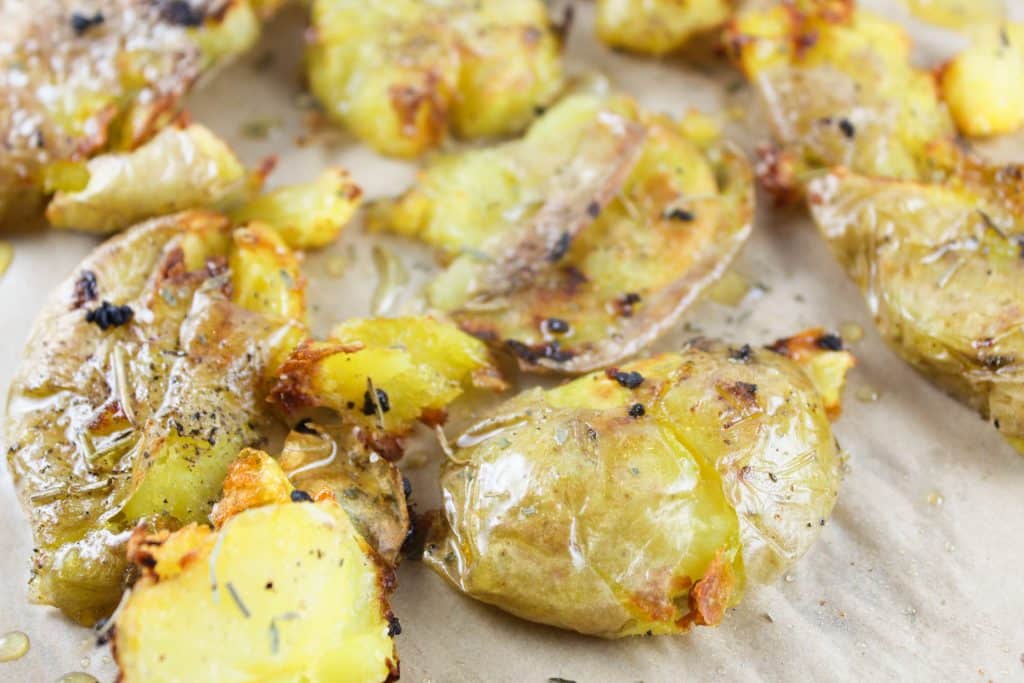 Side Dish recipes for Meatballs
More Recipes with Ground Turkey
Great Appetizers for your Air Fryer
You can find all of them in my Air Fryer Recipes section or in my Air Fryer Facebook group!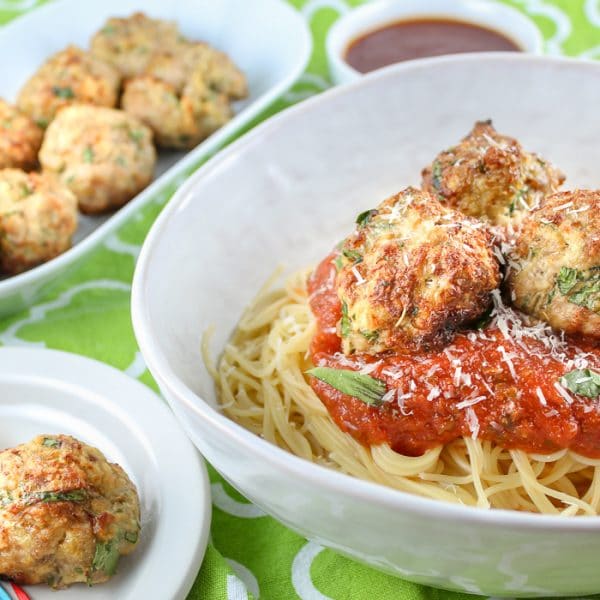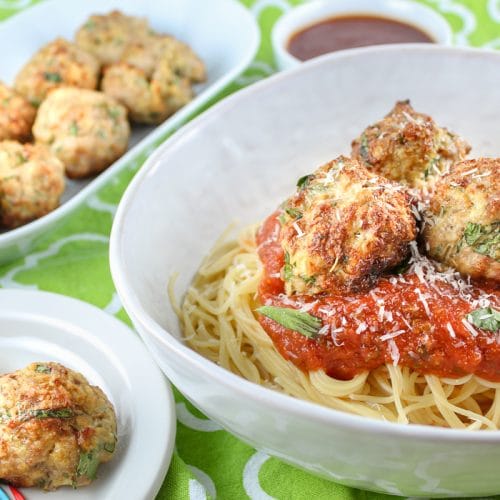 Easy Air Fryer Turkey Meatballs
These easy air fryer turkey meatballs are tender, moist and delicious with an Italian-inspired flavor profile. These meatballs are also ready in 20 minutes!
Instructions
In large bowl, combine panko and milk and set aside for 5 minutes.

1/4 cup panko breadcrumbs,

2 tbsp milk

After 5 minutes, add onion flakes, garlic, turkey, pork, egg, parsley, rosemary, thyme, mustard and salt. Mix gently to combine. (You can use all ground turkey if you like – but I like the extra flavor that pork adds!)

2 tbsp onion flakes,

2 tbsp minced garlic,

1/2 lb ground turkey,

1/2 lb ground pork,

1 large egg,

1/4 cup chopped fresh parsley,

1 tbsp fresh rosemary,

1/2 tbsp dried thyme,

1 tbsp dijon mustard,

1 tsp coarse sea salt

Gently shape mixture into 1 1/2 inch balls. Place balls in a single layer in air fryer basket.

Cook at 400 for 7 minutes – open the basket and gently turn them – then air fry 3 minutes more until internal temp of the meatballs is 160. Remove and keep warm You may need to do in 2 batches.

Serve over pasta with marinara, in sandwiches or as appetizers on their own.
Notes
**We are not dietitians and recommend you seek a nutritionist for exact nutritional information. The information in the nutrition box are calculated through a program and there is room for error. If you need an accurate count, I recommend running the ingredients through your favorite nutrition calculator.**
Nutrition
Calories:
242
kcal
Carbohydrates:
6.4
g
Protein:
33.2
g
Fat:
10.1
g
Saturated Fat:
2.3
g
Cholesterol:
146
mg
Sodium:
647
mg
Potassium:
507
mg
Fiber:
1.1
g
Sugar:
1.6
g
Calcium:
78
mg
Iron:
3
mg