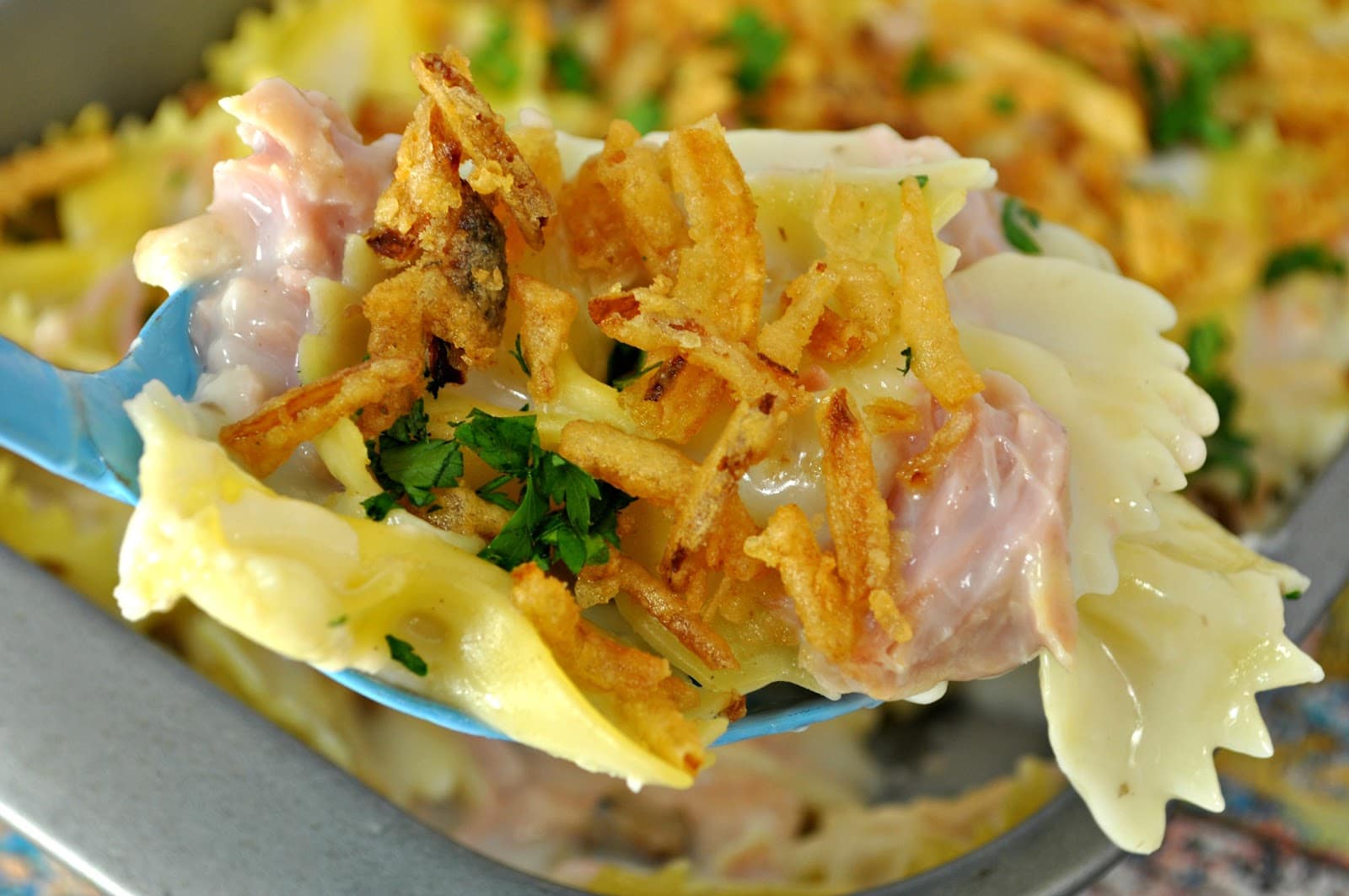 I've been cooking since I could reach the stove. We didn't have a pot to piss in (as my Dad would say) and we had to make budget-friendly meals. He had huge three-ring binders of recipes – and he was a bit OCD – so ever since I could write – I could hand copy recipes from magazines to paper and put them in the binder. He would leave comments on them for the next time and categorize them – it was a part-time job for me!
As part of that – I learned how to cook at a young age. Early on, I would have dinner ready when he got home from work. This was the first meal I learned how to make!
I learned how to make it using tuna – but later in life – I realized that I like canned ham way better than canned tuna. That said – you can use either. It's a super simple recipe – but it's definitely a comfort food for me since I've made it probably 1000 times.
We always made this Tuna Casserole (or now – Ham Casserole) with egg noodles but – as you may know – my husband is allergic to eggs – so I substituted bowties and it was just as tasty.
Other than the canned ham and the bowties – the ingredients are super simple: cream of mushroom soup and milk. I did add those yummy fried onions on top and a bit of parsley. Other recipes have peas and cheese but I'm good with this as is. The ham adds texture and a bit of saltiness which I love.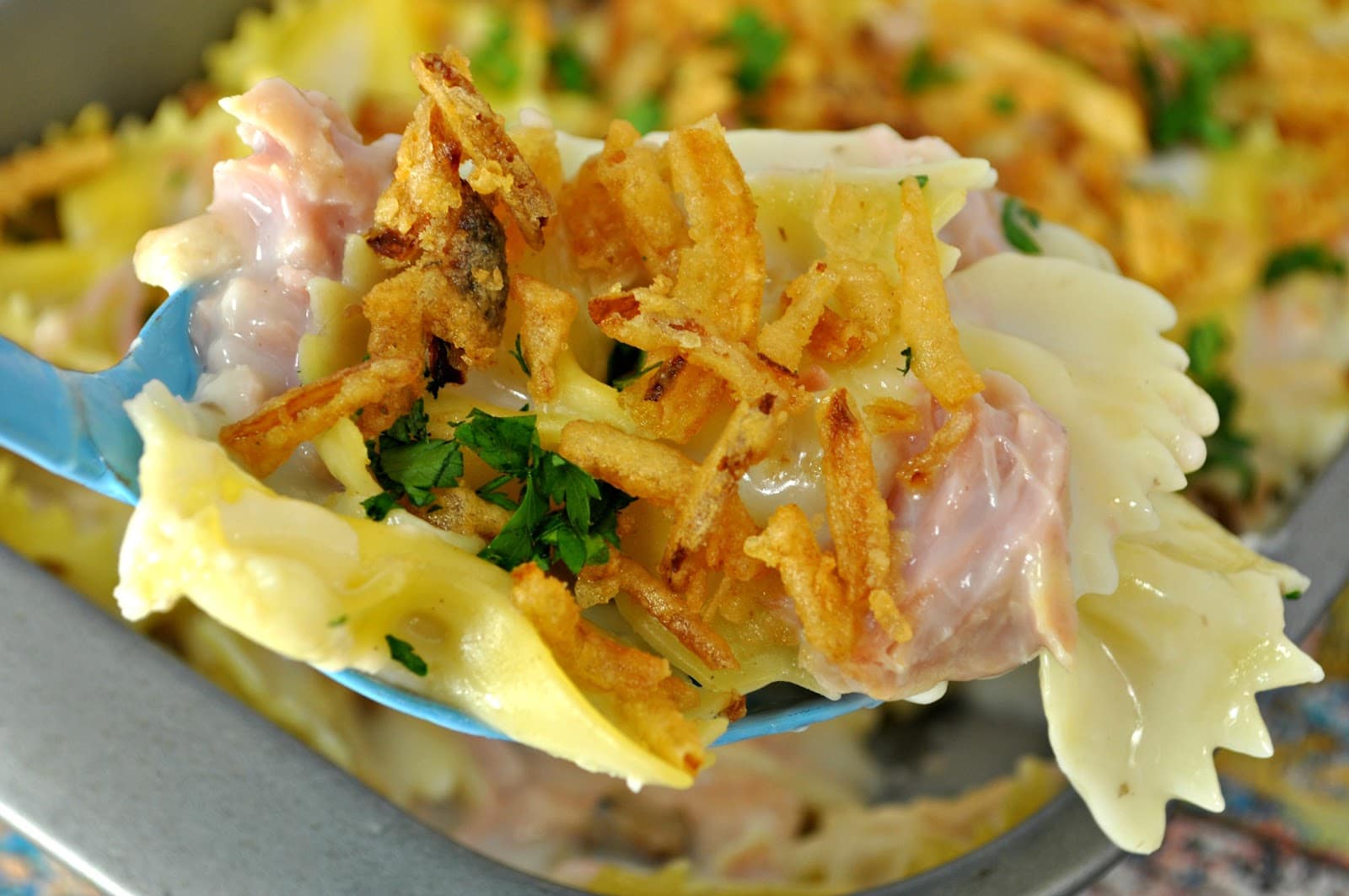 Ham + Noodle Casserole
prep time: 15 MINS
cook time: 20 MINS
total time: 35 mins
My favorite casserole but with a twist!
ingredients:
2 1/2 cups farfalle pasta or egg noodles
1 can chunk ham
1 can cream of mushroom soup
1/3 can (1/2 cup) milk
1/4 cup crispy fried onions
instructions:
Preheat oven to 350 degrees
Boil noodles according to package directions
Mix noodles, ham, soup and milk (use soup can to measure milk)
Pour mixture into greased casserole dish
Top with crispy fried onions
Bake at 350 for 20 minutes