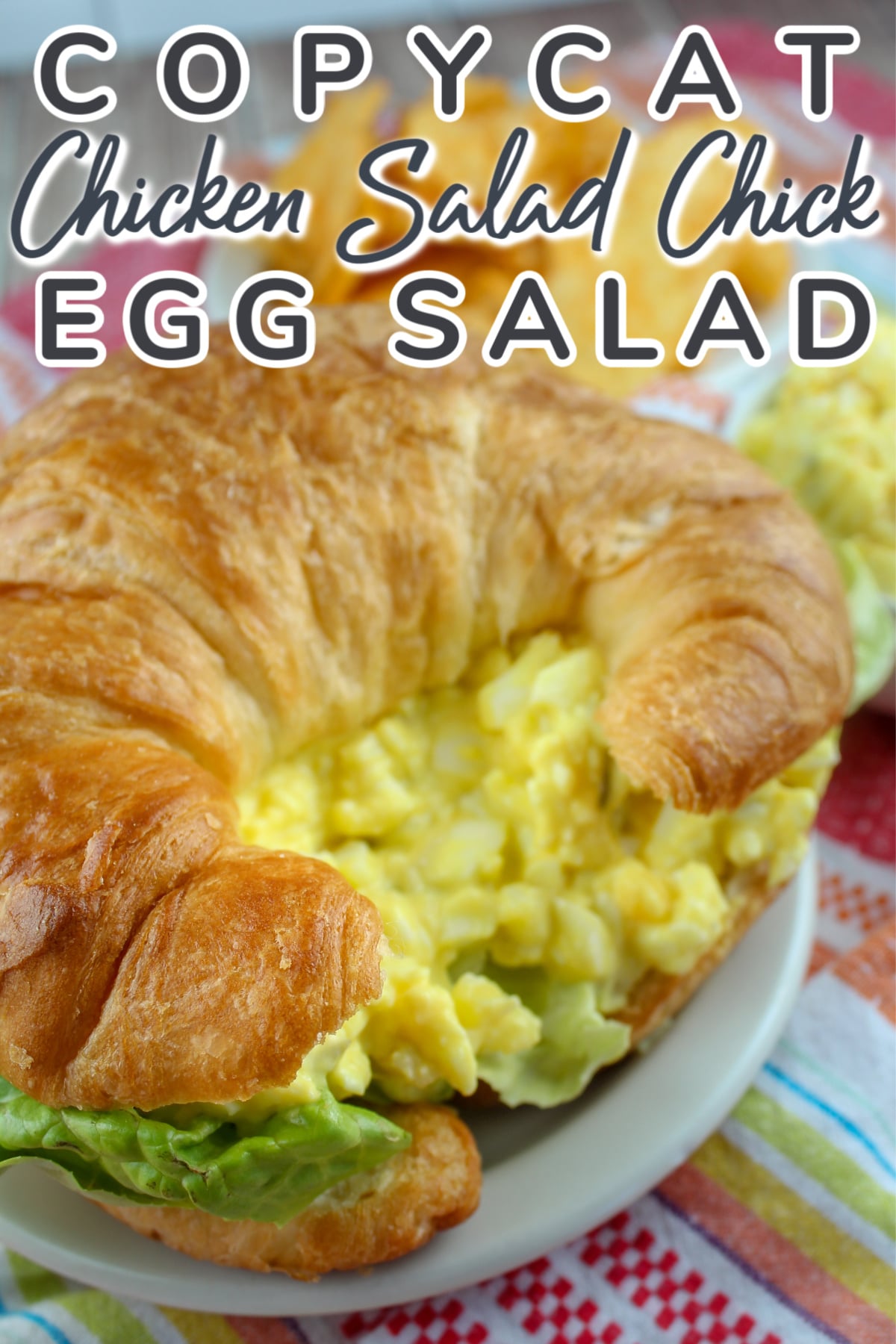 Chicken Salad Chick Egg Salad is one of my favorite menu items at the new Chicken Salad Chick that arrived in Cincinnati recently. Their chicken salad is great too but I loved the egg salad so much I made a copycat version for myself.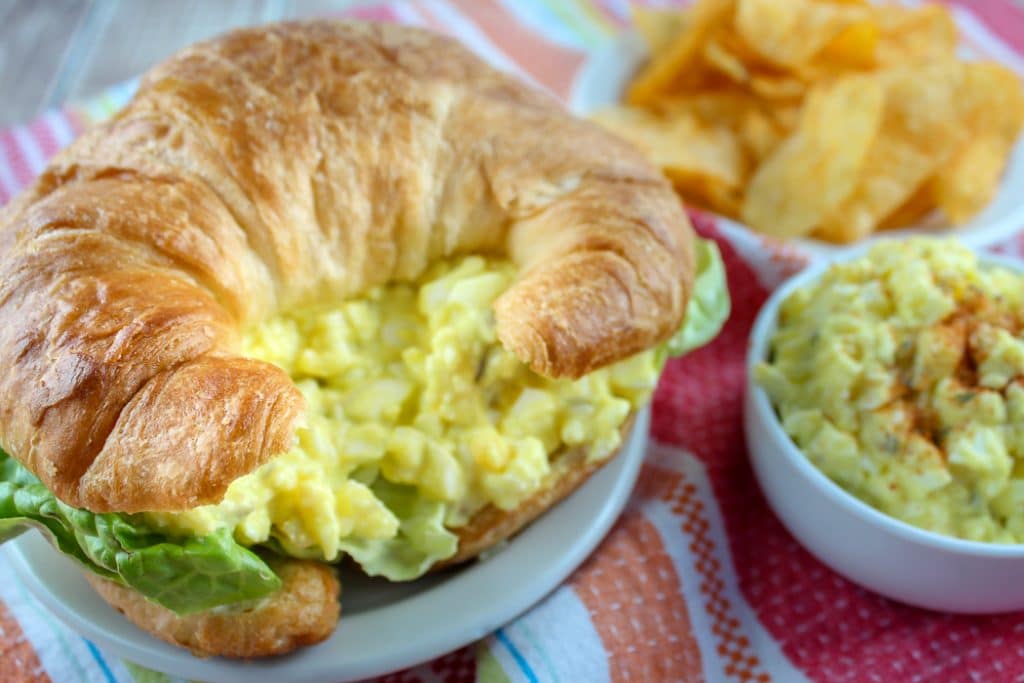 If you haven't been to Chicken Salad Chick – they have so many varieties of chicken salad – the Buffalo Barclay is my favorite – spicy! I heard great things about the egg salad though so I had to try it and am glad I did! Yum!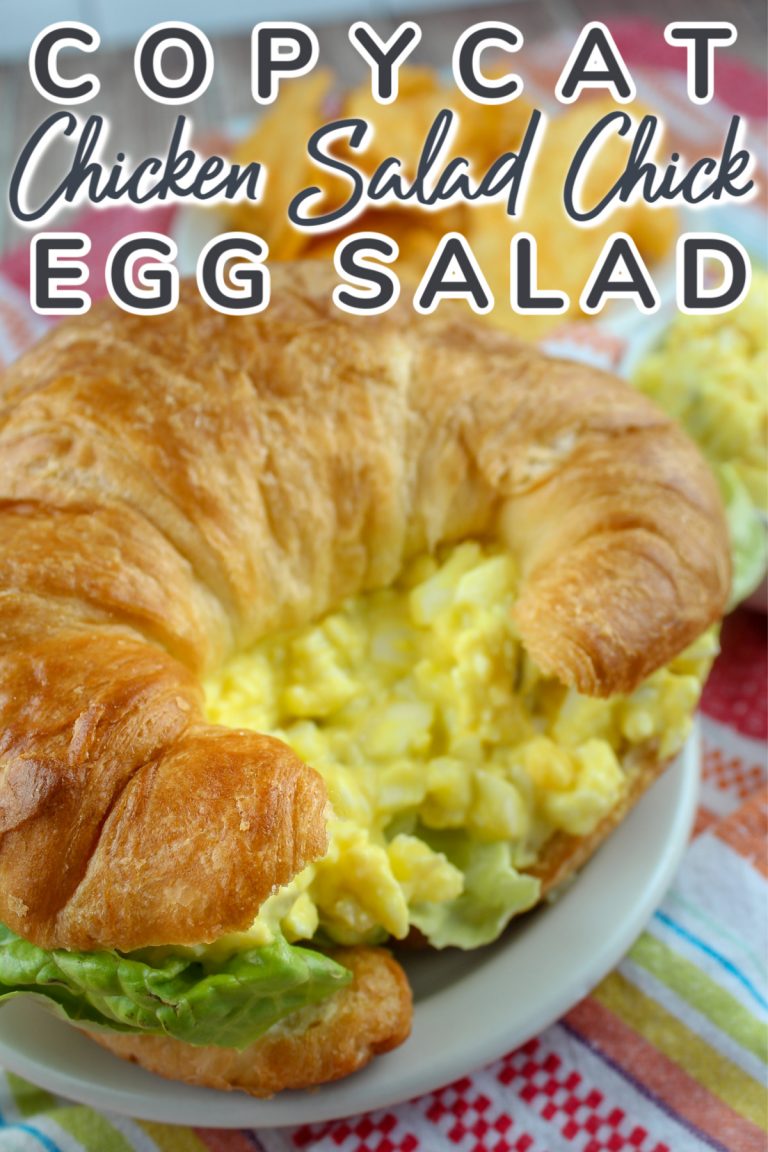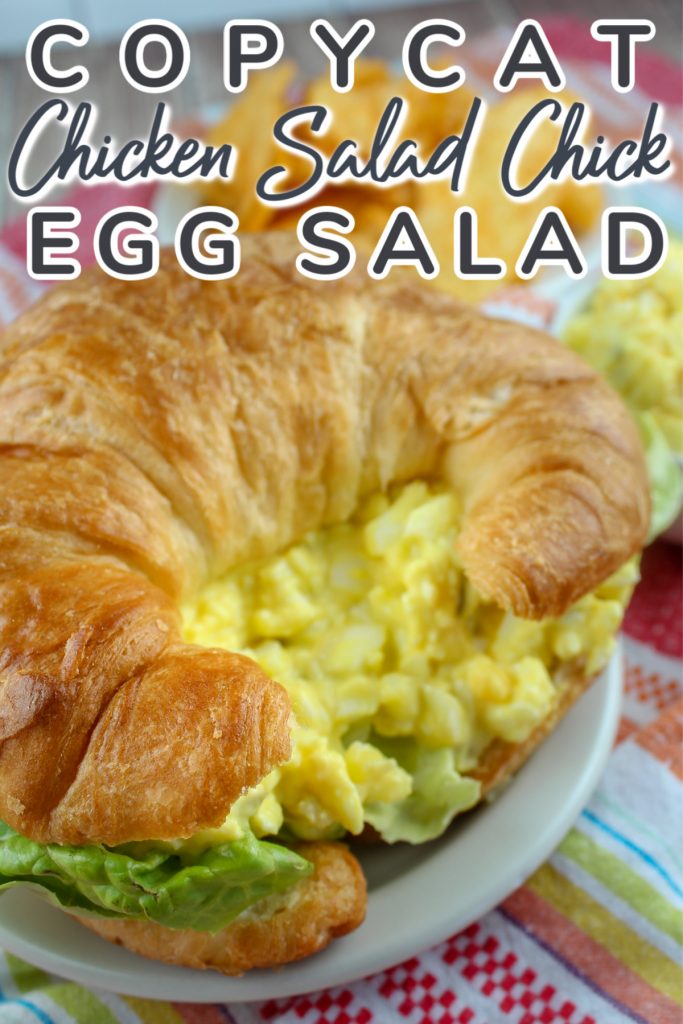 How to Make Egg Salad
Egg salad is really simple – but it can go awry easily! First – hard boil your eggs – I like to use my air fryer. After that – you dice it up. You can press the eggs through a cooling rack, use a slicer or just dice them yourself. For this copycat – I diced the eggs VERY small to match the texture.
After that – add in mayo, mustard, relish, onion powder and salt – and that's it! Be sure to refrigerate at least overnight – it tastes so much better!
There are also lots of ways to make egg salad – with dill, avocado, bacon and a lot of other unique ways. But this copycat version is super simple – because I had to make it just like Chicken Salad Chick! I love that they have croissants – that's my favorite way to have any type of salad sandwich! When I make it at home – I warm the croissant a little first. This recipe is also celery-free!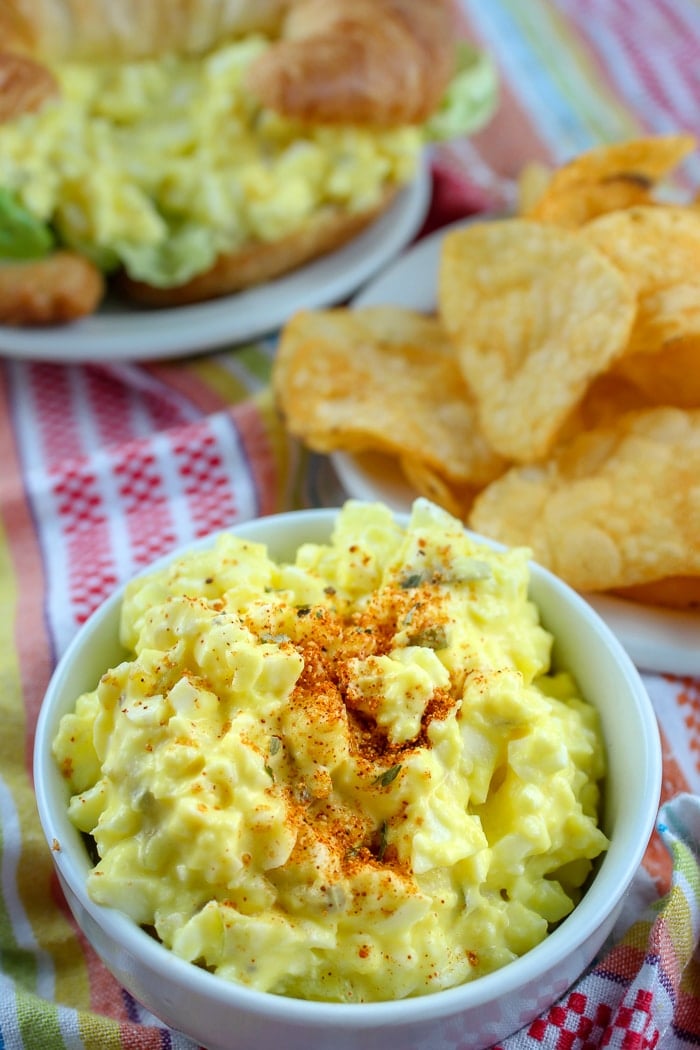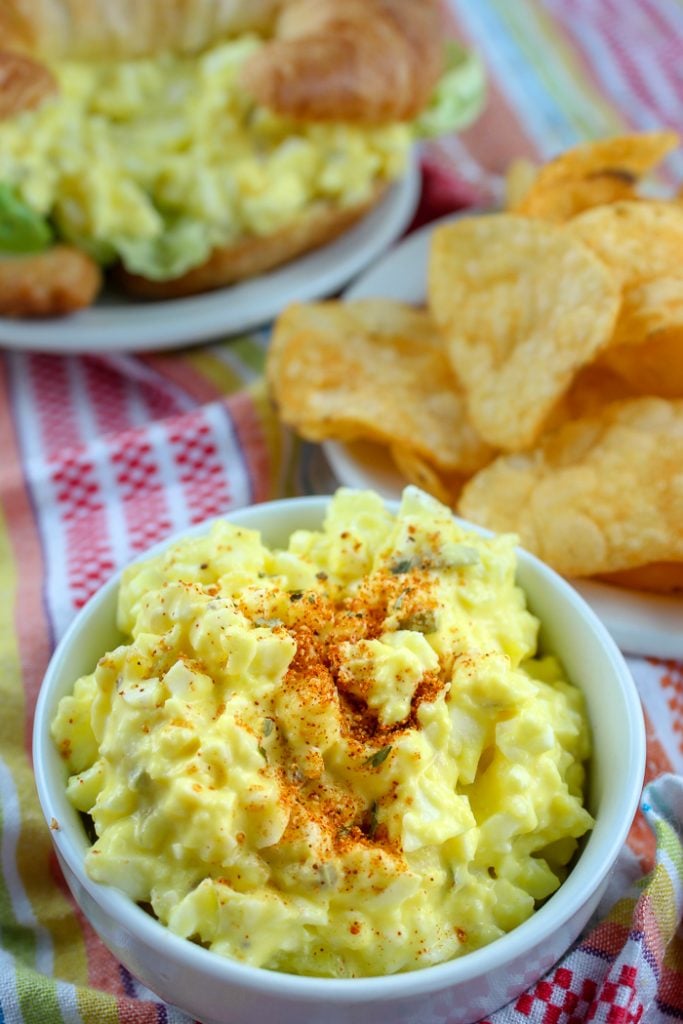 Why Does Egg Salad Get Runny?
You're adding too much mayo & mustard! That was my mistake every time. This time I was super careful with my measurements. With egg salad – less is more.
Can Egg Salad Be Frozen?
No. Ew. hahahahaha – I don't freeze things with mayonnaise – there's a reason they don't sell egg salad in the freezer section.
What goes with Egg Salad?
If you're looking for great side dishes that go great with egg salad – I've got you covered! My favorites are: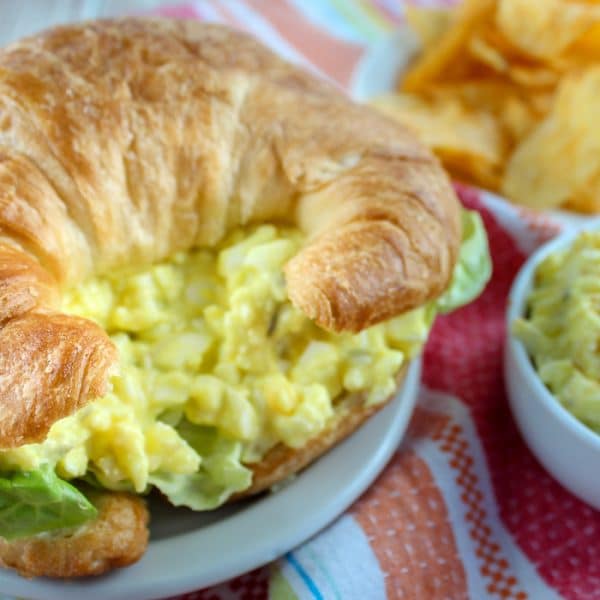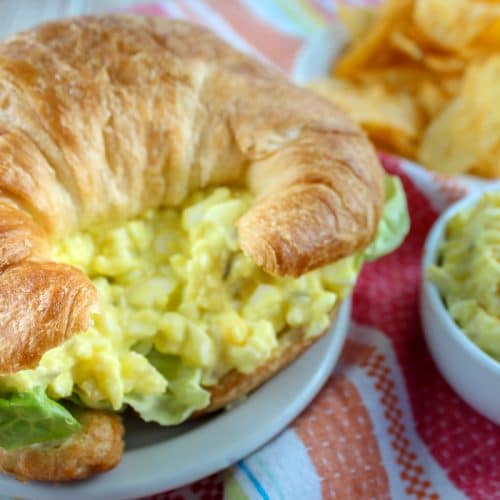 Copycat Chicken Salad Chick Egg Salad
Chicken Salad Chick's Egg Salad is simple and delicious – and easy to make!
Instructions
Dice eggs into a tiny dice

Scrape all eggs into a bowl and all remaining ingredients – mix completely

Cover and refrigerate overnight
Nutrition
Serving:
0.5
cup
Calories:
147
kcal
Carbohydrates:
5
g
Protein:
7.7
g
Fat:
8.4
g
Saturated Fat:
2
g
Cholesterol:
242
mg
Sodium:
514
mg
Potassium:
6
mg
Fiber:
0.1
g
Sugar:
2.8
g
Calcium:
33
mg
Iron:
1
mg