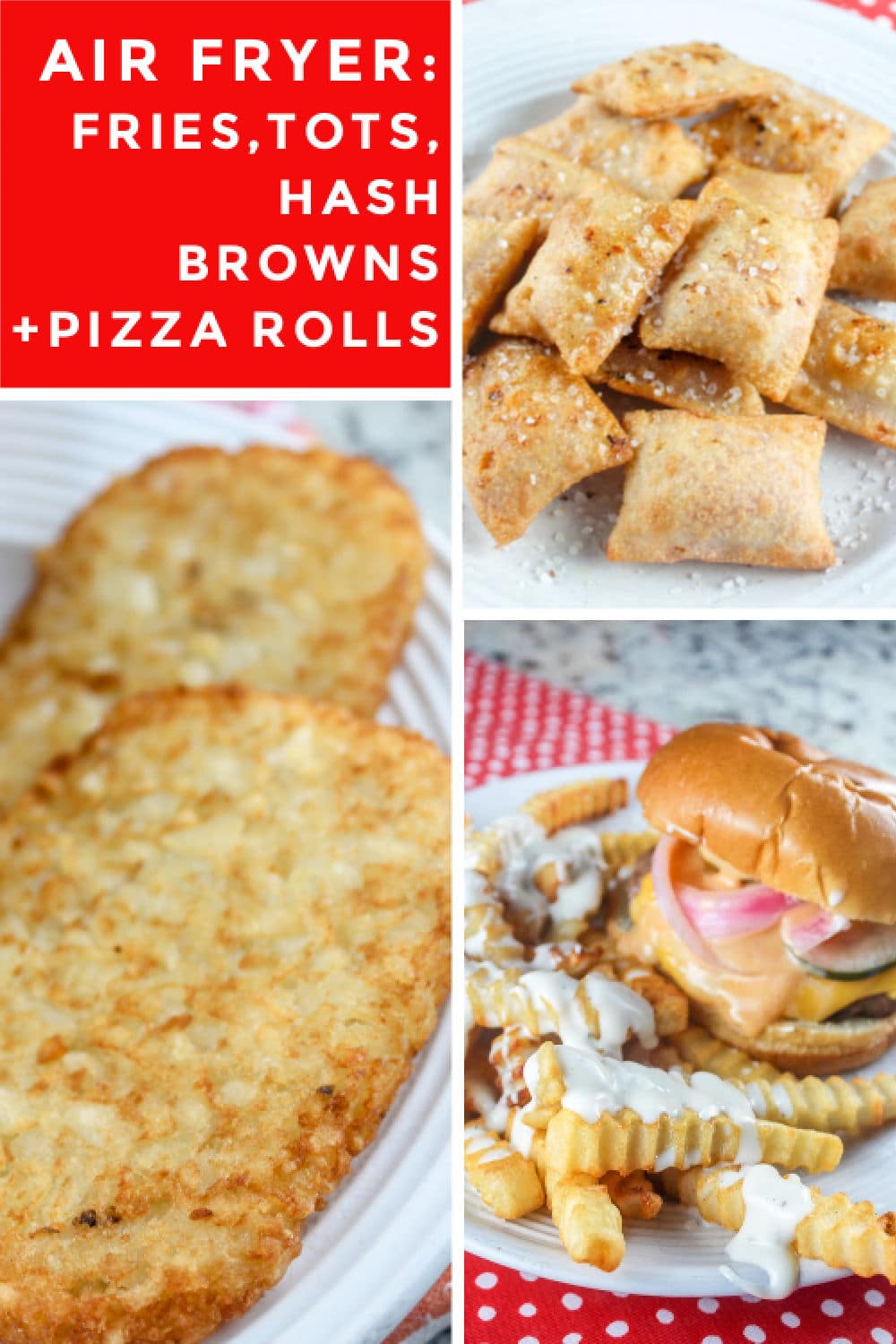 The first thing most people think to grab when they get an air fryer is something out of the freezer! It's a great test to show the power of the machine. But how long do you cook frozen french fries in the air fryer? What about tater tots? Hashbrowns in the air fryer? And what about – PIZZA ROLLS?!!!!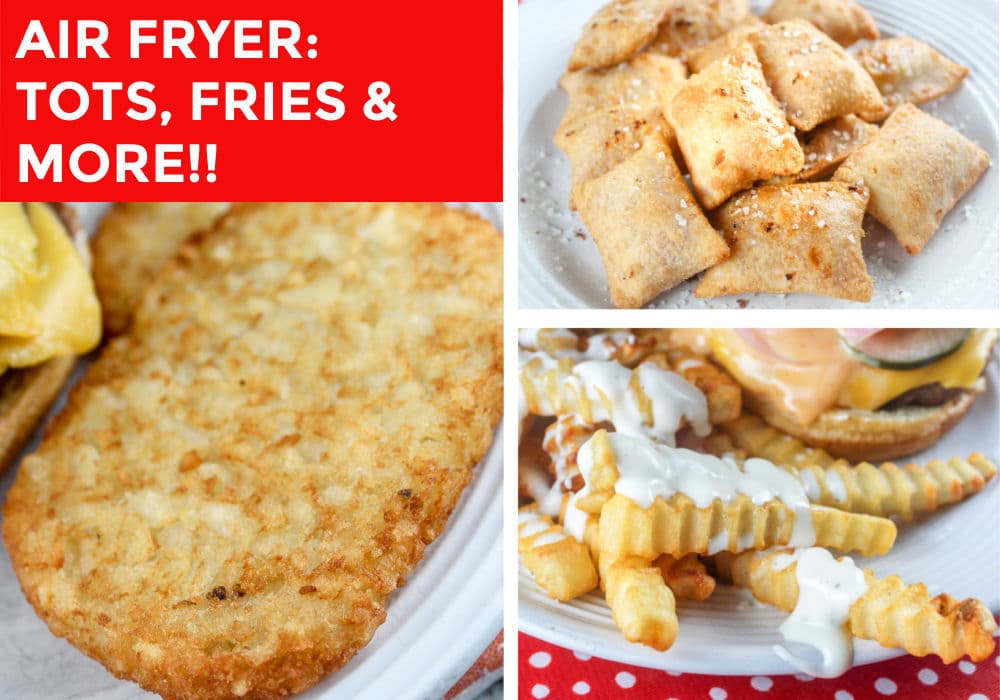 Well I've got a rule of thumb that I'll share – but I've done some of the leg work for you here by trying all the freezer grabs and making them in my air fryer! Here I'll share the main freezer items and my tips for making them the best they can be.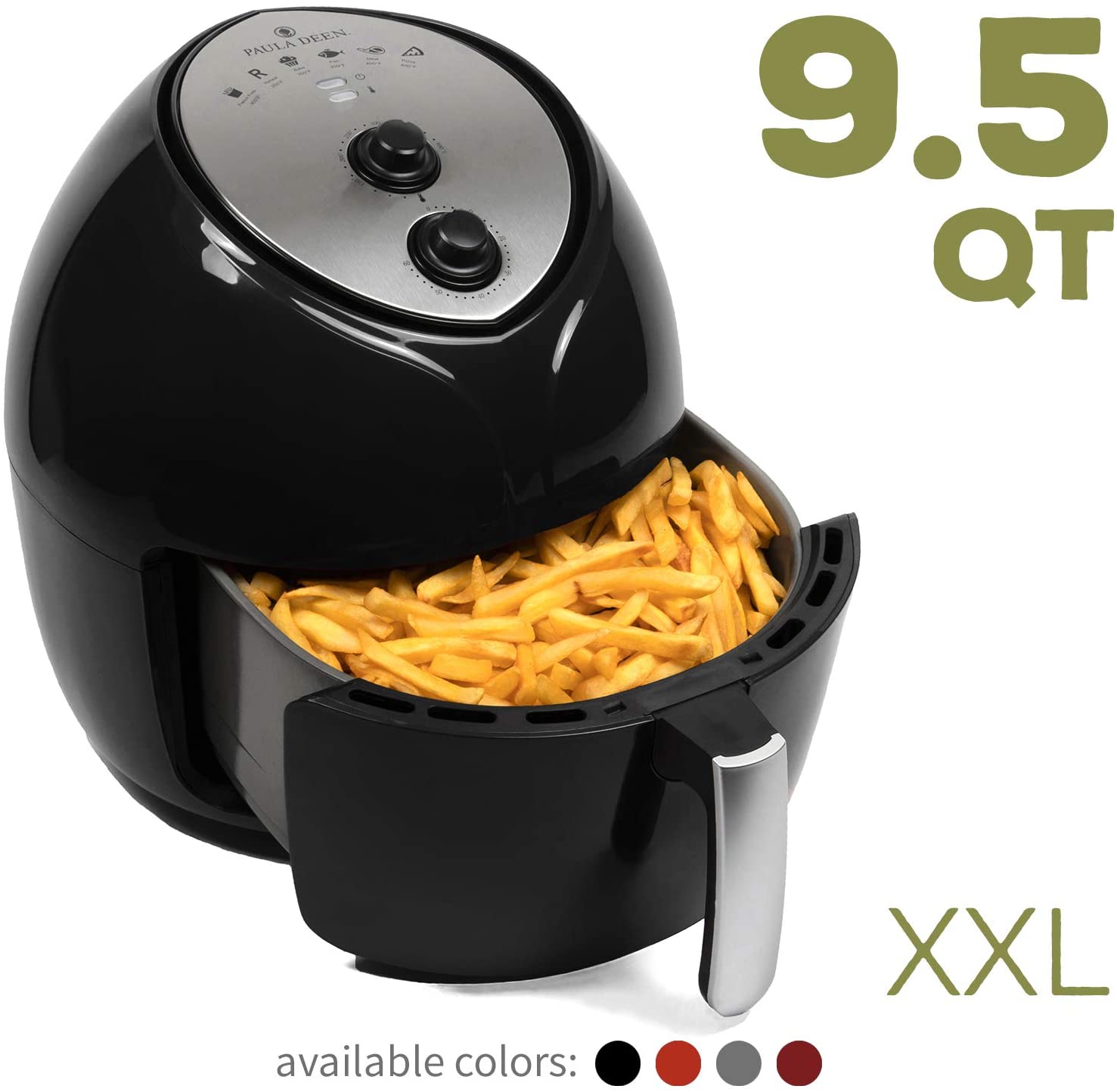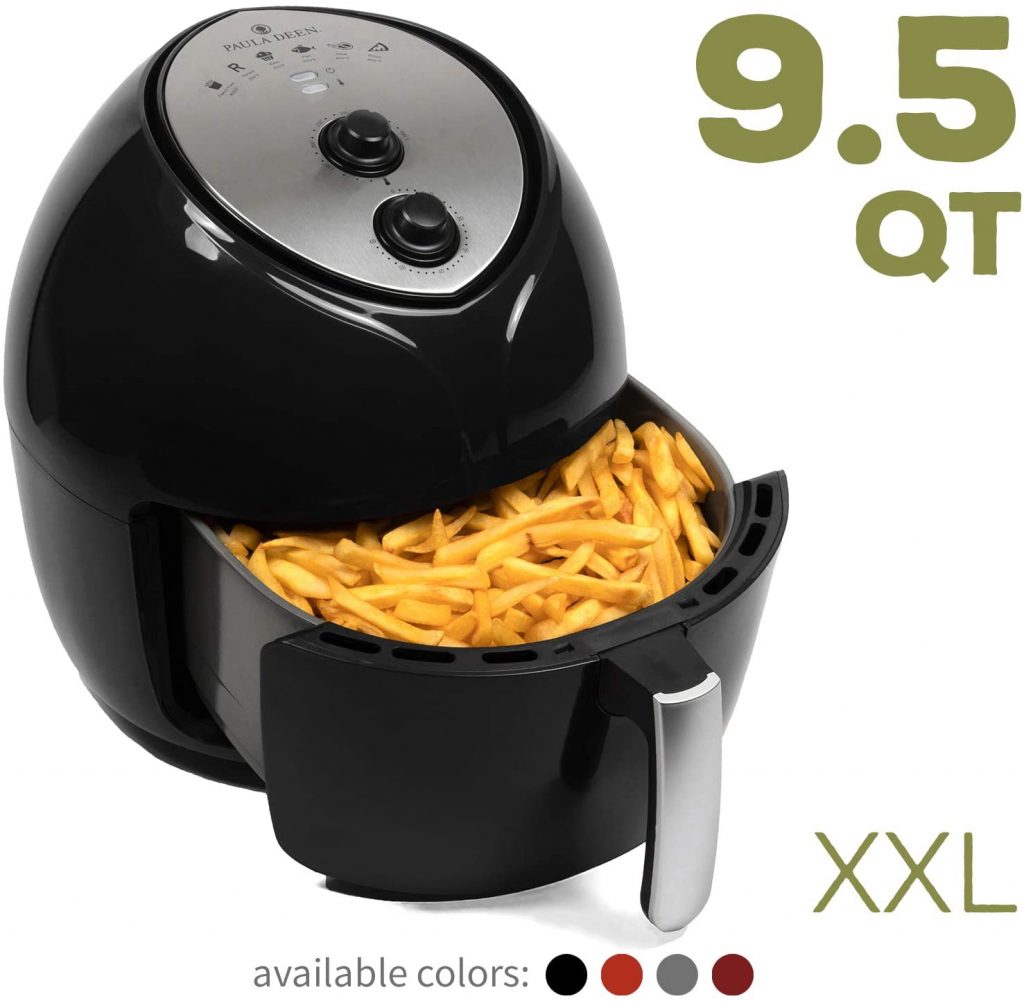 Which air fryer should I buy?
First up – let's talk about the Air Fryer itself. I have a Paula Deen 9.5 qt basket style air fryer that I'm pretty much in love with. It is SO EASY to clean and the basket tray is really large so I don't have to cook things in batches.
Let's talk about space. I also have a Phillips XL and it was great to start with and is good for one person. It also has a digital temp/time – which I really like. But – anytime I wanted to make a burger and fries – I had to batch things and that's a pain. The Paula Deen 9.5 qt is just ridiculously large. I cooked a six pound chicken in it! Plus – if you need to lay things out in a single layer – it's just so much better!
Second – the cleanup. The basket is better non-stick than any pan I own!!! (Does she sell cookware??) And the bottom tray easily pops out and is so easy to clean. All dishwasher safe too!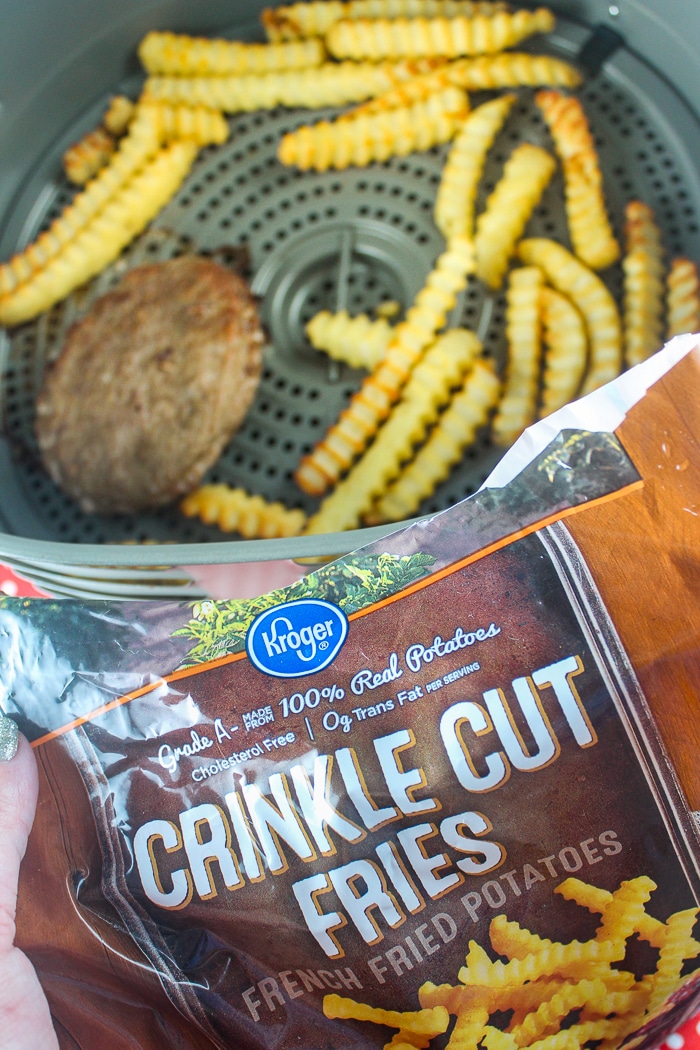 Now – how about that rule of thumb?! This is my standard for any pre-packaged frozen item:
SAME TEMP. HALF THE TIME.
That's where I always start with any frozen item. Check the bag – same temperature and half the time. It's worked like a charm for 99% of the items I've tried it with.
Next – let's try some foods!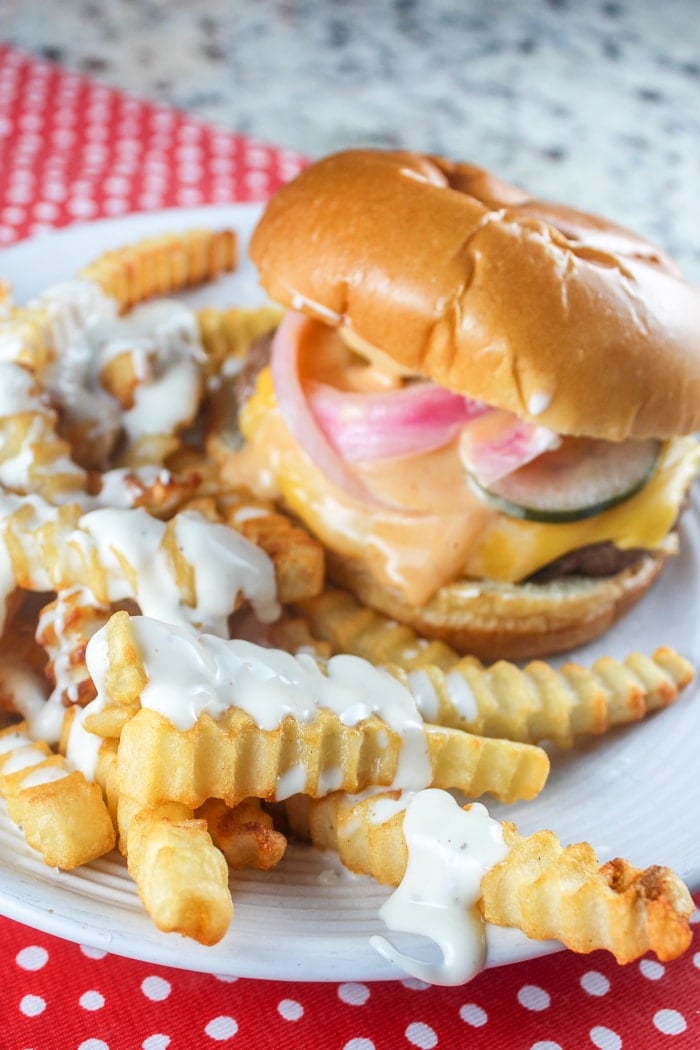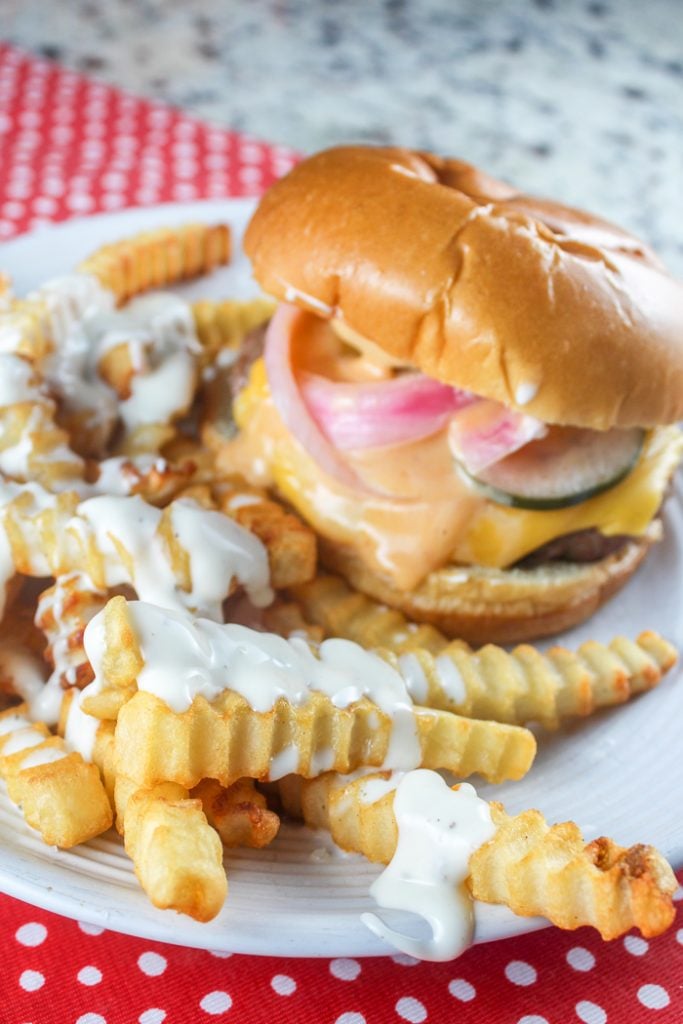 How to make Air Fryer French Fries
First up – French fries are probably in every freezer in America. I happened to have a bag of Kroger Crinkle Fries. I did half a bag of french fries in my air fryer with burgers and they got super crispy! Tips for french fries – if you're not crowding them – they take less time – (just 1-2 min). Watch them to be sure they don't get too brown (especially if they're skinny fries).
FRENCH FRIES – TEMP: 400 – TIME: 12 MIN
Recipes with French Fries: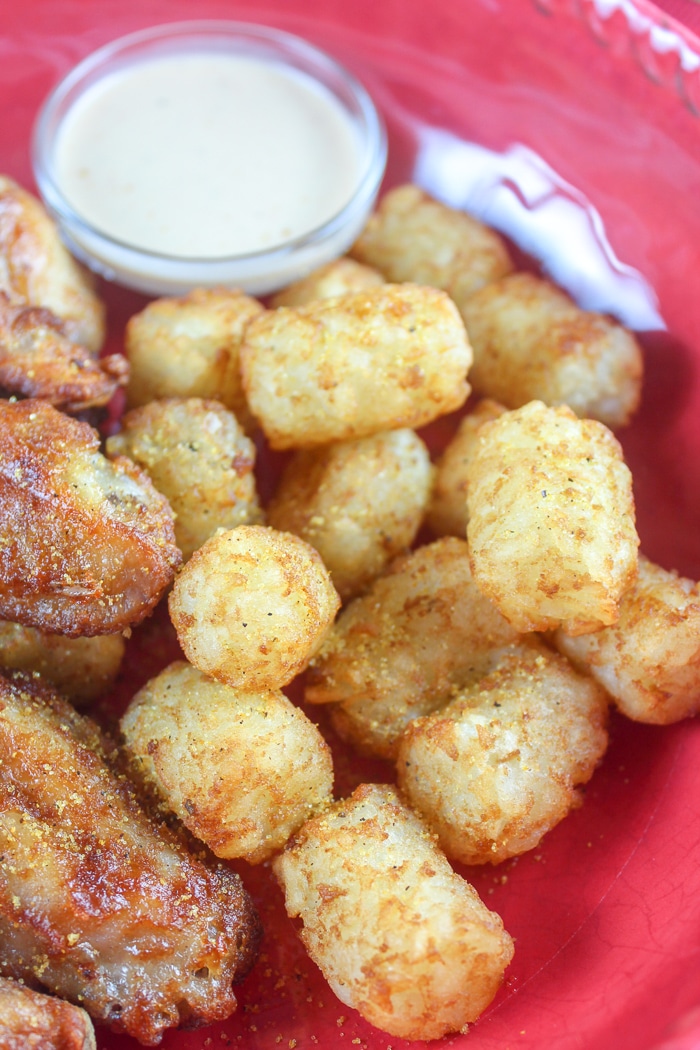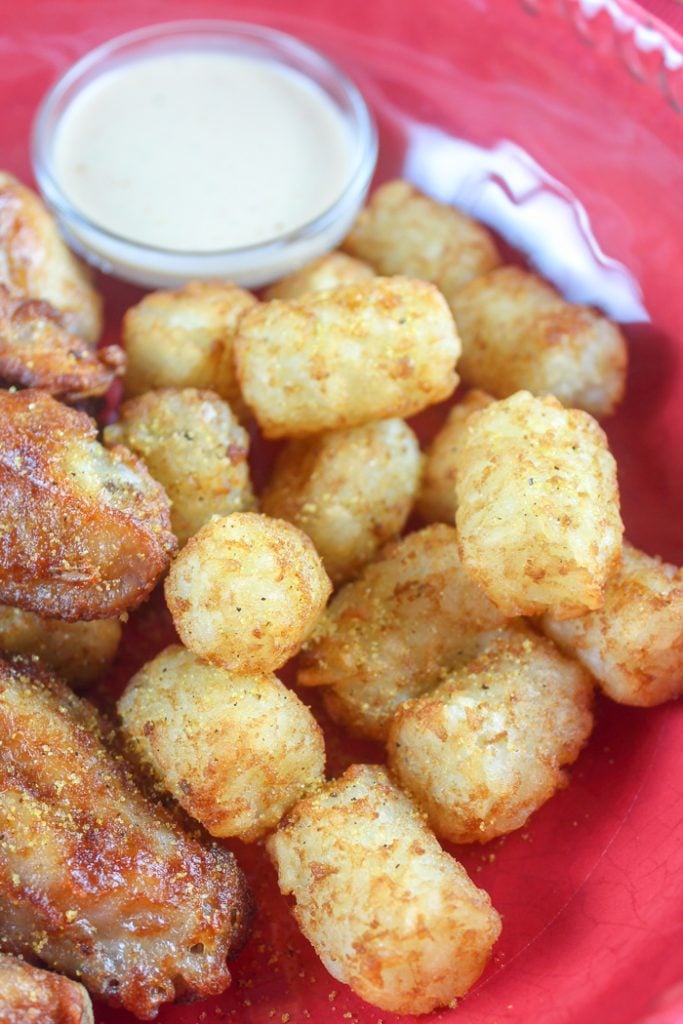 How to Air Fry Tater Tots
Next – let's move to the smaller cousin of the French fry – the Tater Tot! Now whether you are a tot fan or a crispy crown coveter (they're the flat circles) – they're hard not to love. These little guys are super forgiving – they don't burn and they heat up quick. I often times put them in with a burger or a piece of chicken by starting the meat for 3-4 min – then flip the protein and add the tots.
TATER TOTS – TEMP: 400 – TIME: 7 MIN
Recipes with Tater Tots and Crispy Crowns: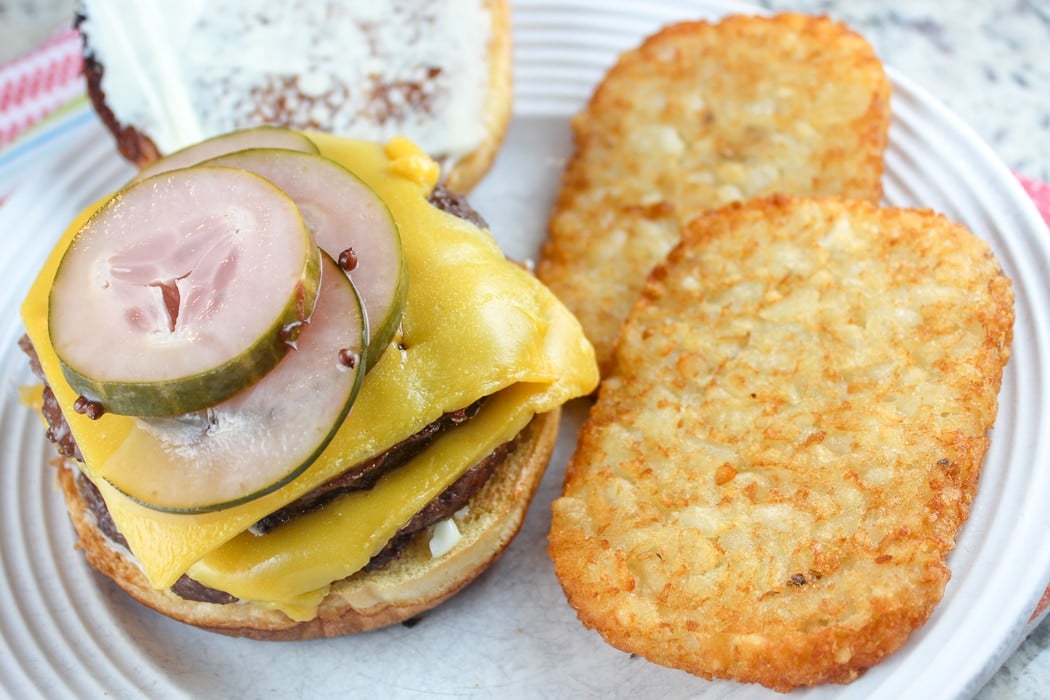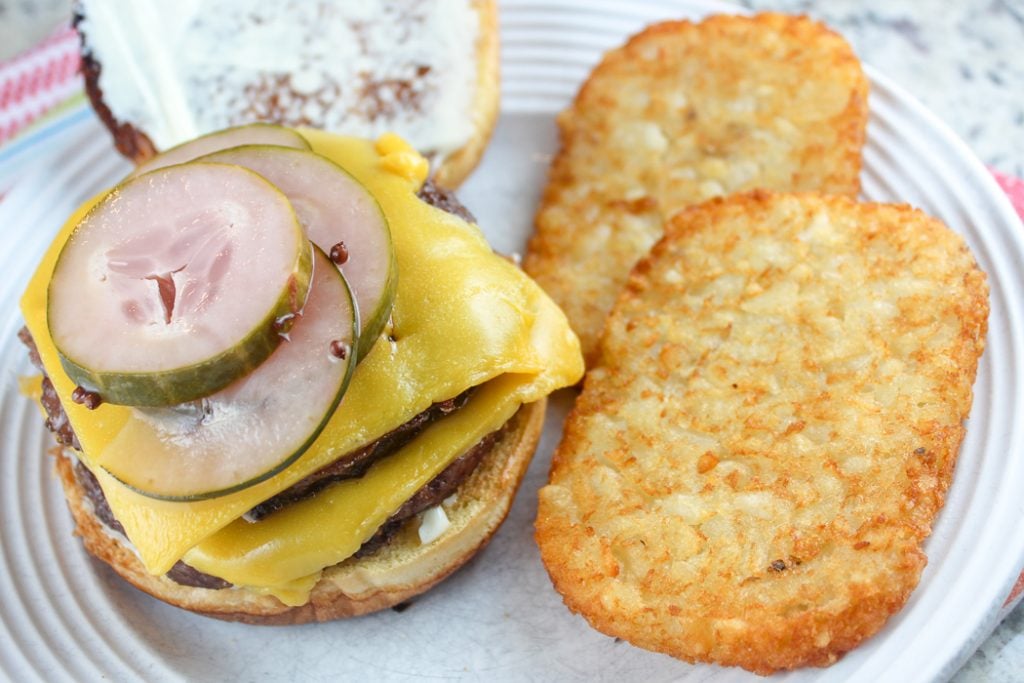 How to Air Fry Hash Browns
I don't often buy hash brown patties – but I needed them for a recipe (Taco Bell Crunchwrap!) and now I need to use them! These are also very forgiving- and they take a little more time because they're a bigger frozen chunk. You can also top it with cheese for the last 2-3 minutes BUT I would recommend a toothpick in a slice of cheese or it will blow off.
HASH BROWNS – TEMP: 400 – TIME: 10 MIN
Recipes with Hash Browns: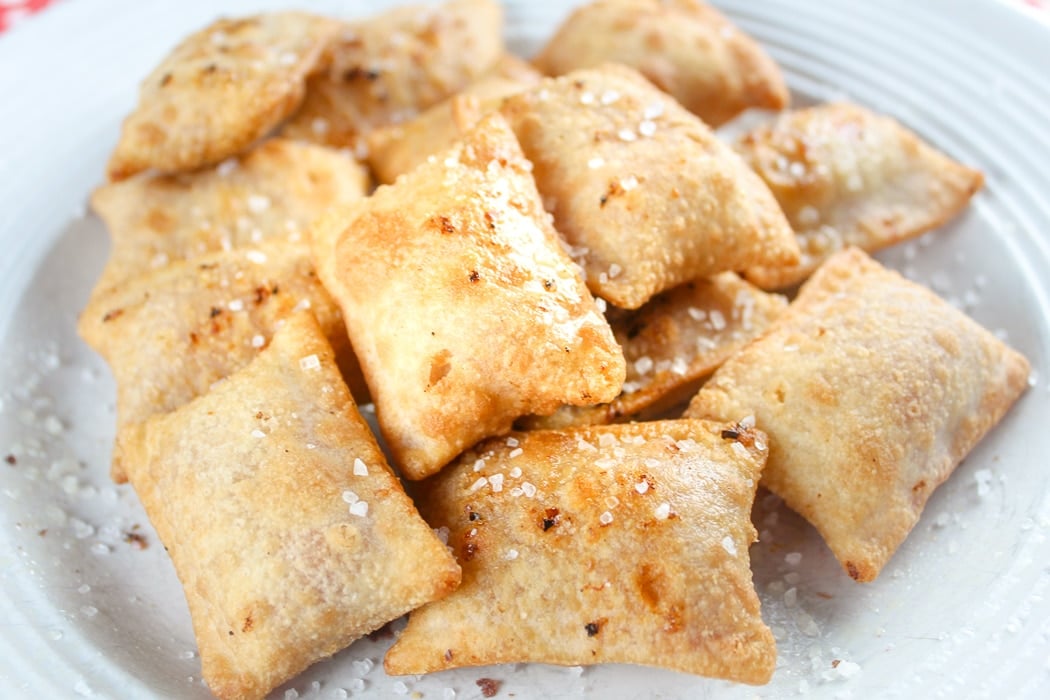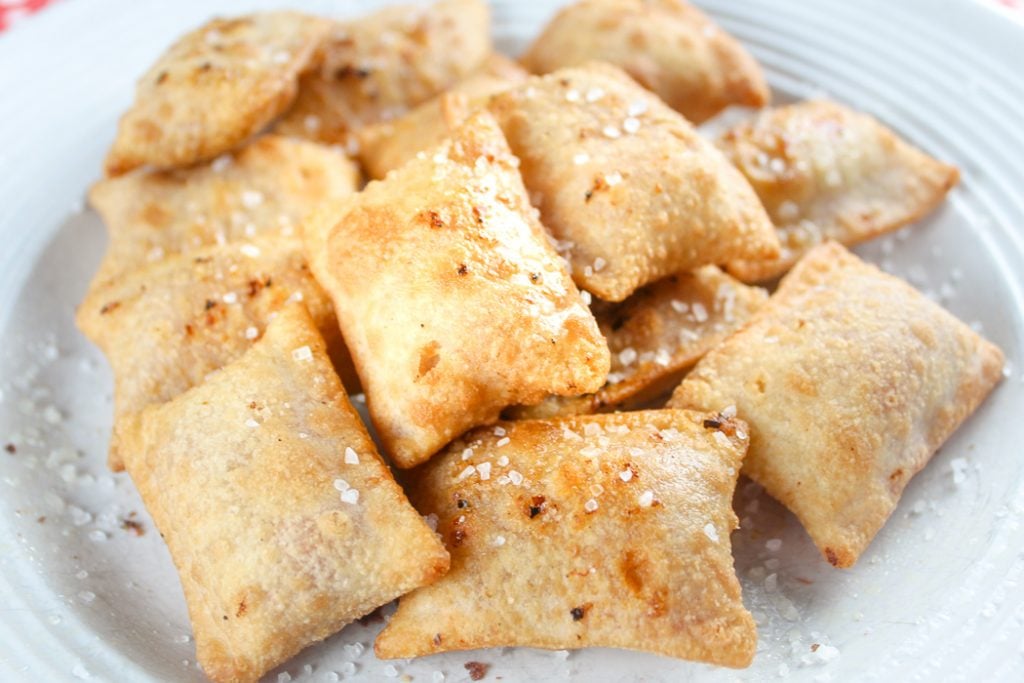 How to Air Fry Pizza Rolls
Last frozen food test for me was pizza rolls! Man – do I love these things!!!! It was a treat when I was a kid – Dad would make the small box (remember when they came in a box?) and we'd share them – always put salt on them and cooked them in the oven. Microwave pizza rolls are NOT EDIBLE. But they would kill me waiting for so long – the air fryer is perfect! FIVE MINUTES AND DONE!
PIZZA ROLLS – TEMP: 400 – TIME: 5 MIN
There you have it – my round up of all my favorite Frozen French Fries and more in the Air Fryer! (Check out my testing of biscuits & rolls in the air fryer too!) If you love your air fryer – be sure to sign up on my email list – where I share a new air fryer recipe every Friday! And join my Air Fryer Facebook Group!