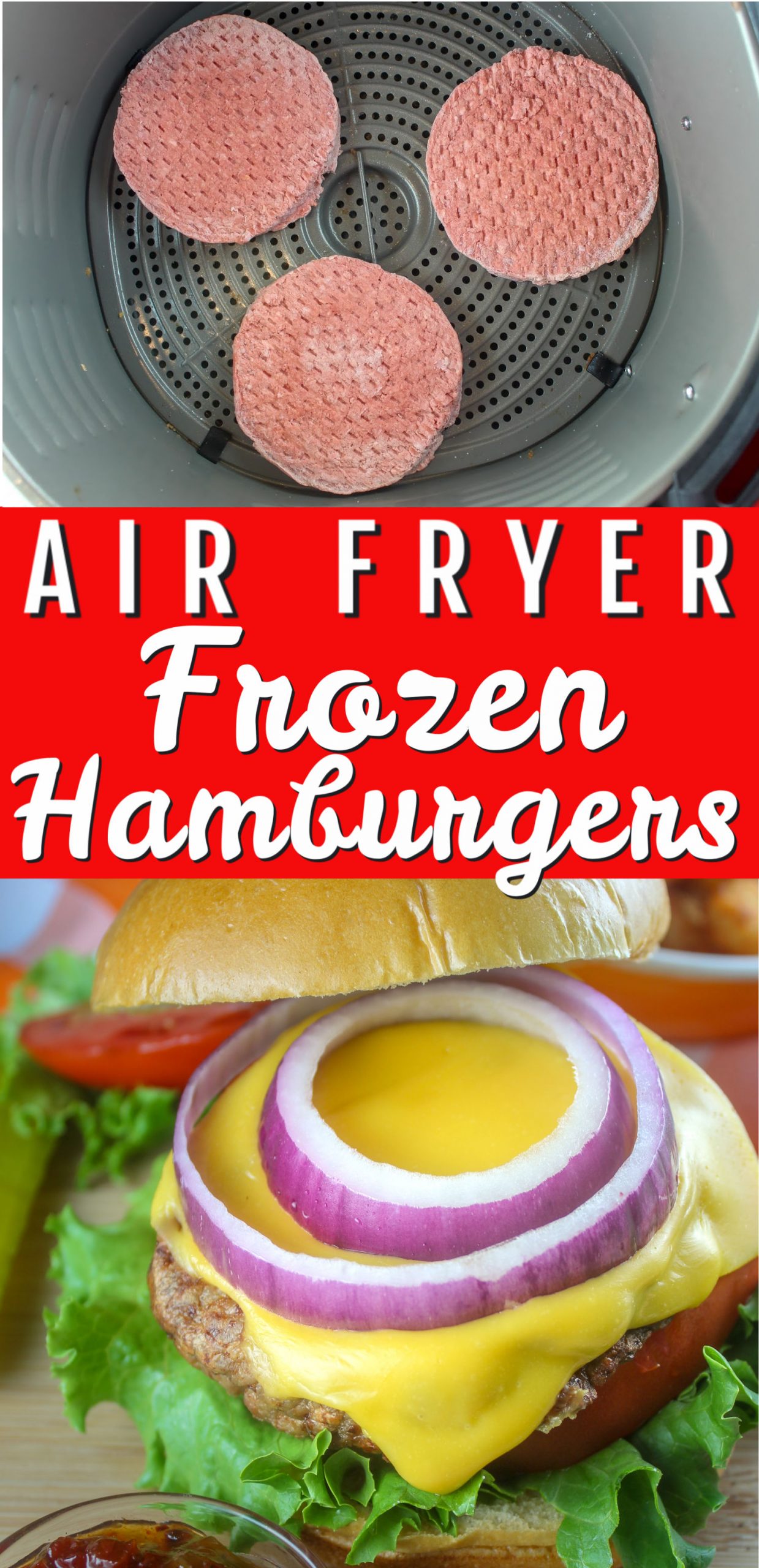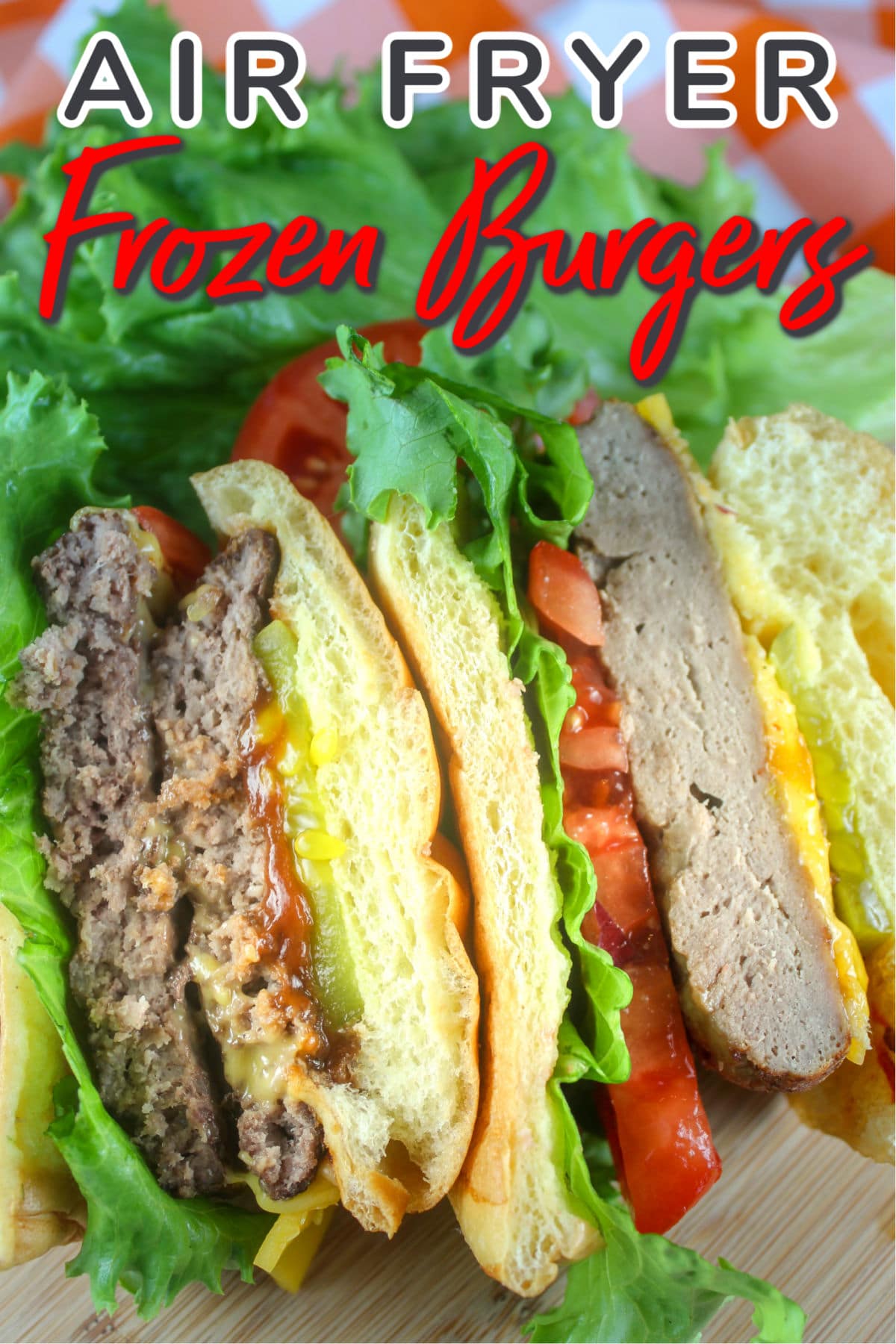 Dinner just got easier – making frozen hamburgers in your air fryer means burgers in 15 minutes with no work! Freezer to table in no time!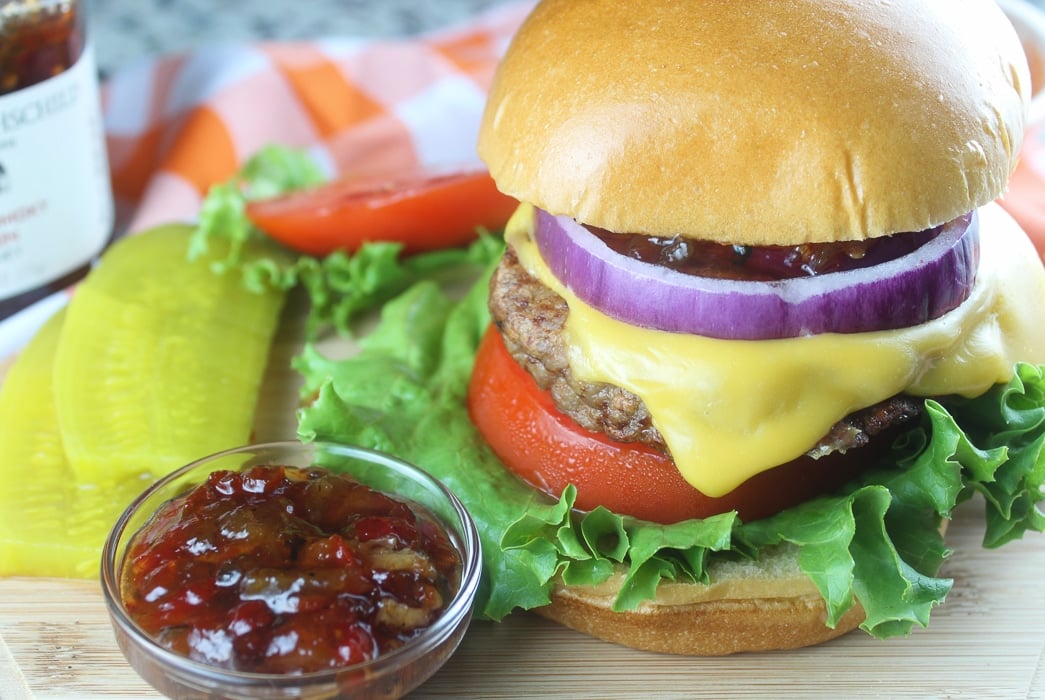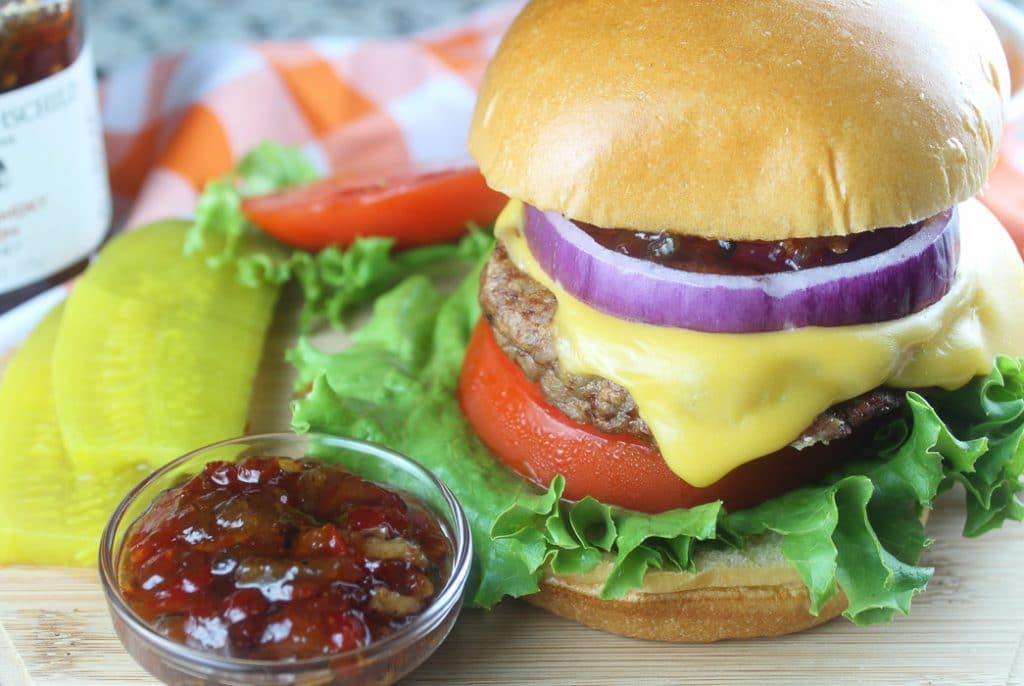 I've made burgers from fresh burger in my air fryer and they're tasty but I have to admit – there is ALWAYS a box of frozen burgers in my freezer! I can't help it. There are some nights when I'm just beat and don't have the energy to cook all these amazing recipes and I just want to grab and go!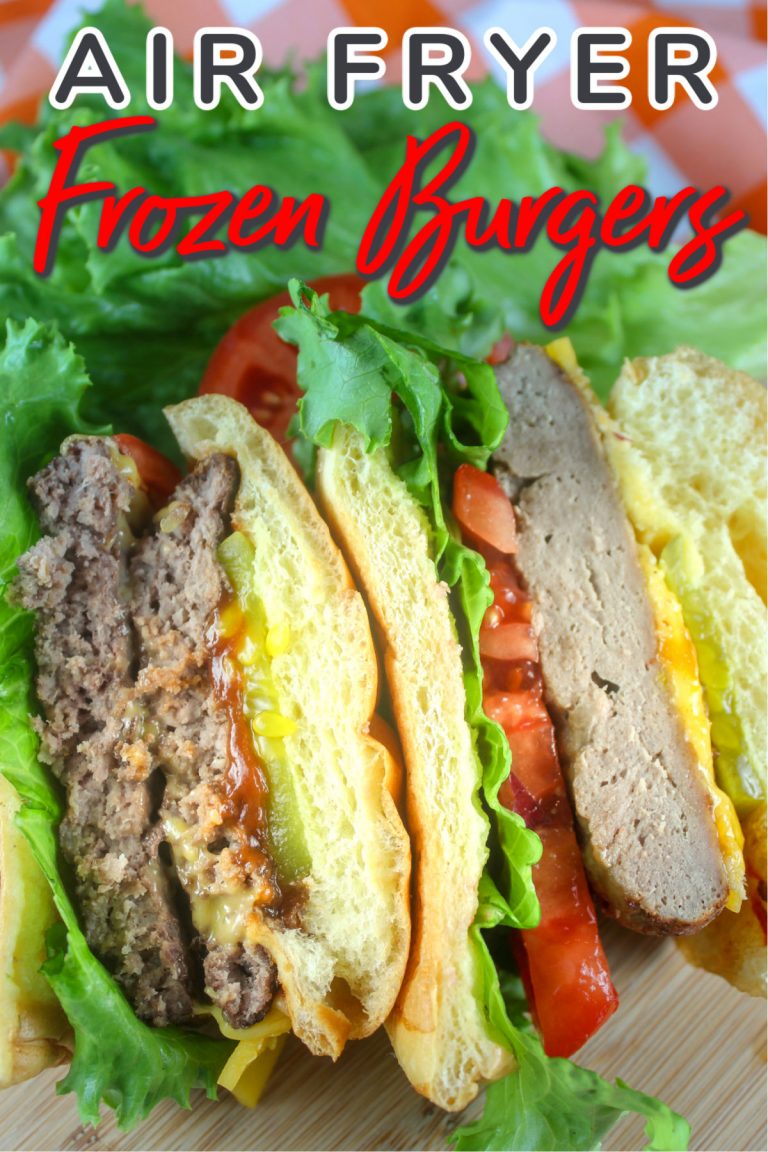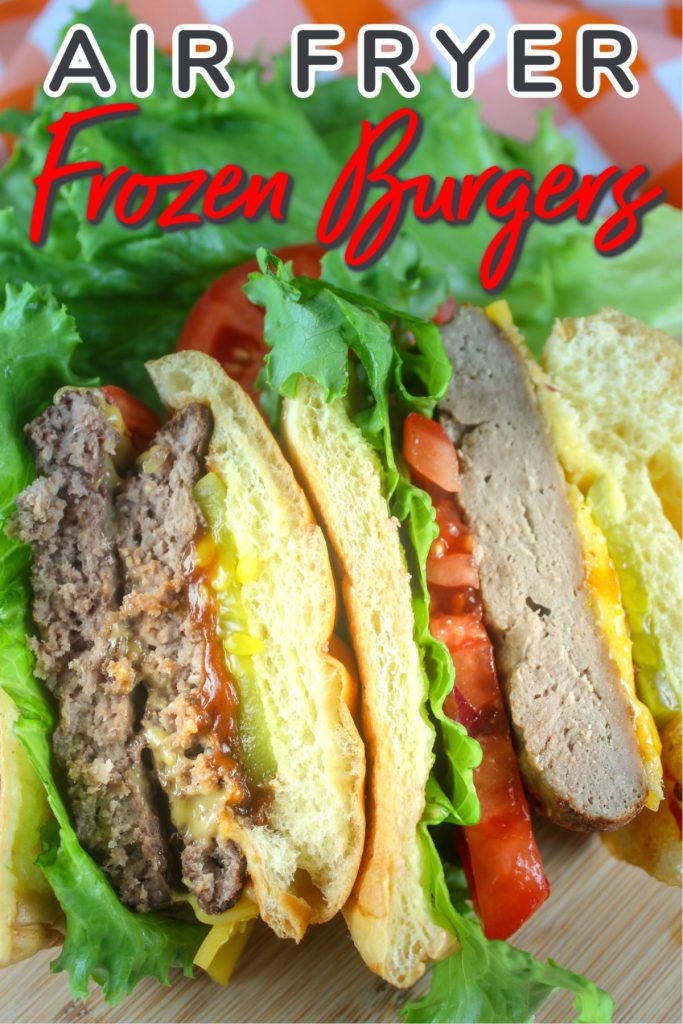 How to cook a frozen hamburger patty in an air fryer
Yeah – this is not complicated. You take it out of the freezer and put it in the air fryer! Bhahahahaha. Beef patties shrink a LOT more than turkey patties. You want to turn them halfway through as well. Do NOT put cheese on them – it flies right off! You'll either need to toothpick the cheese or just microwave for 20 seconds to melt it.
How long to cook frozen hamburger patties in an air fryer
I've found that 350 degrees for 12-15 minutes is good but it's always good to temperature check meat the first time you're making something. (Here's my fav instant read thermometer and it's under $15!)
Frozen hamburger patties aren't just beef – there are sausage burgers (with cheese), turkey burgers, and yes – even those "plant-based" burgers. With any burger – try it out the first time and undercook – you can always add a few more minutes.
My favorite thing about cooking them in the air fryer is that there is NO MESS! No splatter, no watching, no worrying about it burning, no oil – nothing!!!! And I'll tell you – with the turkey burger – it's far juicier! With the air fryer – just set it in the tray and you're done!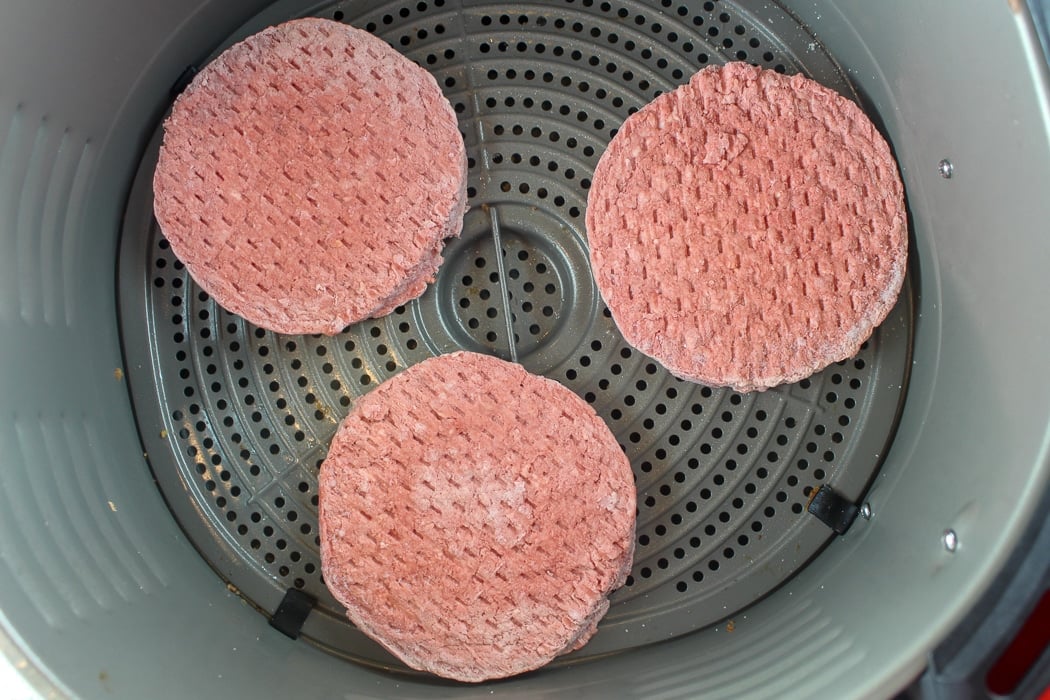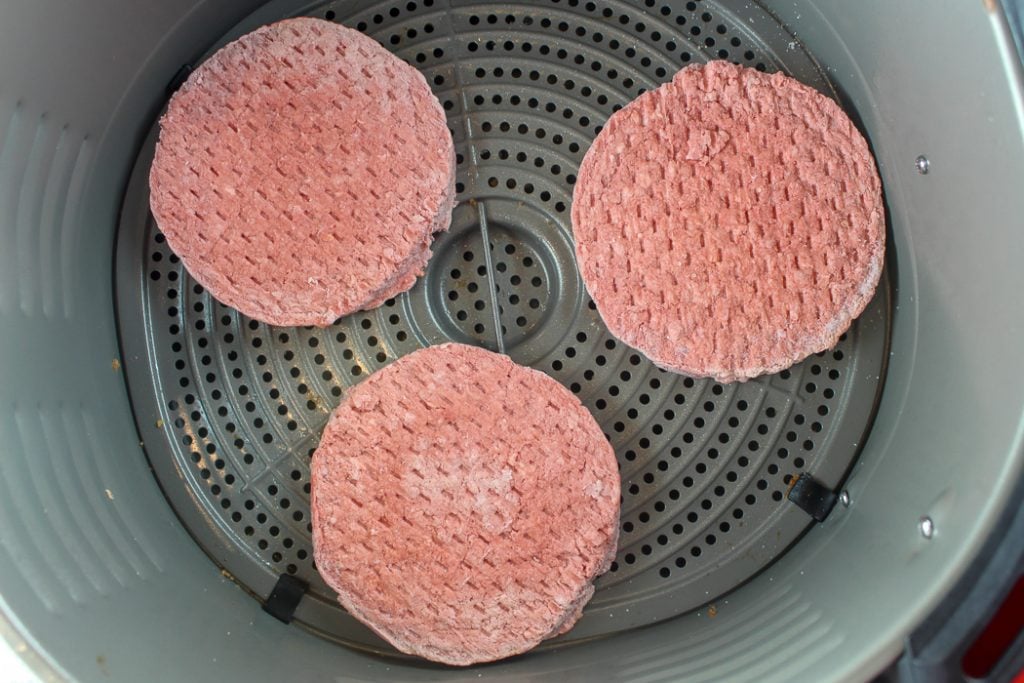 What air fryer should I get?
I actually have two air fryers! I started out with a Philips XL and while I like it – it's small. If you're cooking for one – maybe two – it's great! I love the digital read timer and thermometer – makes for much more precise cooking.
More recently I bought the Paula Deen 9.5 quart air fryer (in red!). While this air fryer doesn't have the bells and whistles – I love it! I bought it because of the capacity – it's very hard to cook single layer items in the Philips XL. This Paula Deen is HUGE! Also – the cleanup is much easier. It's got an easier to remove plate that is non-stick and nothing sticks to it!
I considered the oven style – but after using one – the space isn't much bigger inside – and they take up more room so I stayed away from them.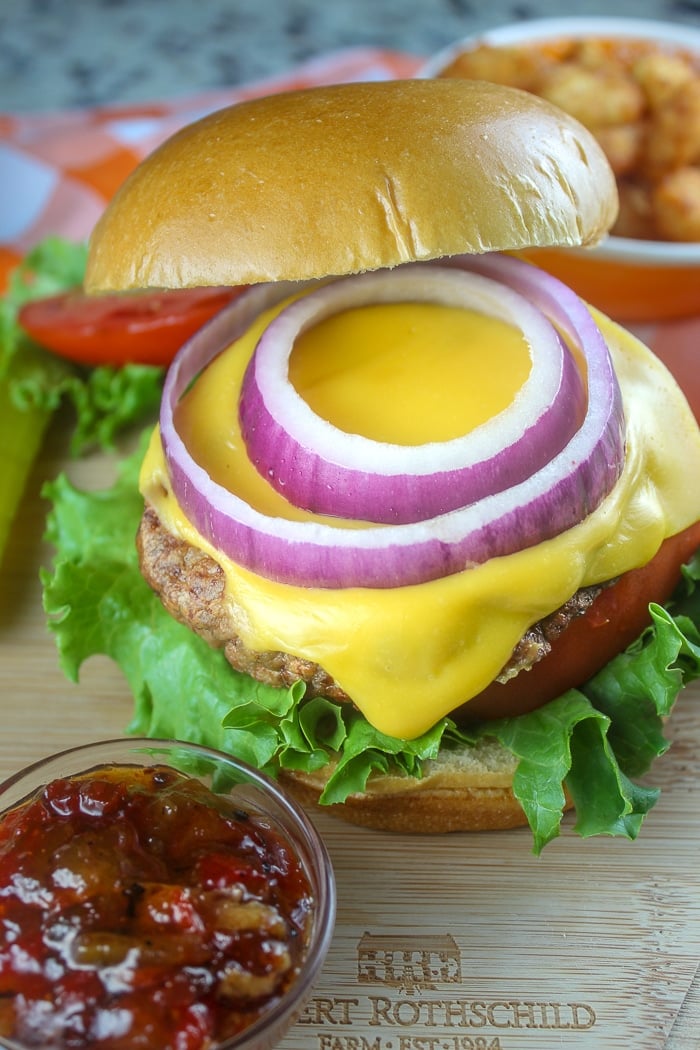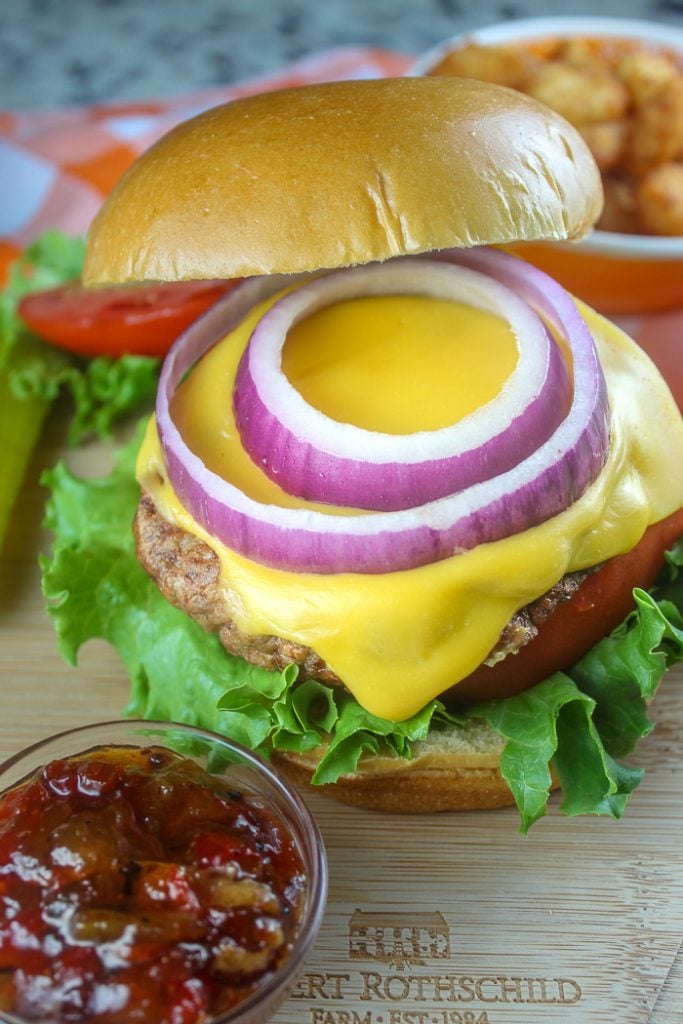 Making frozen hamburgers is now as easy as my old standby – the microwave burrito – pop it in and you're done! Plus – you can still make all sorts of tasty additions. I even added some of the Robert Rothschild Farms Bacon Chutney! It was one of the products they sent me a while back (salmon patties recipe) and I loved it! It really added so much flavor – especially on the turkey burger!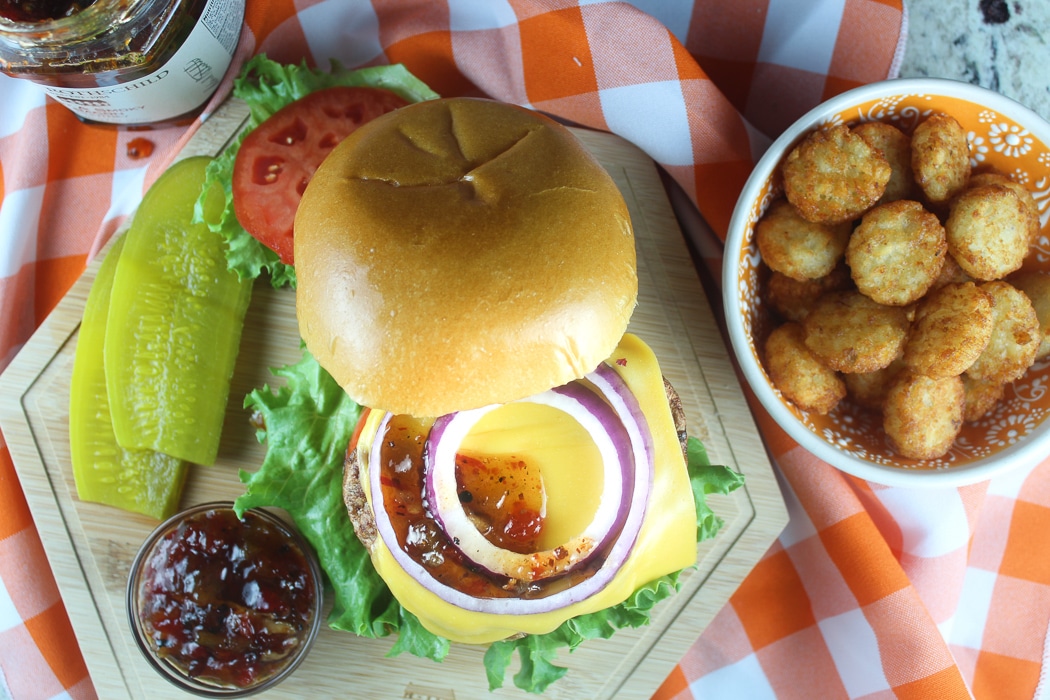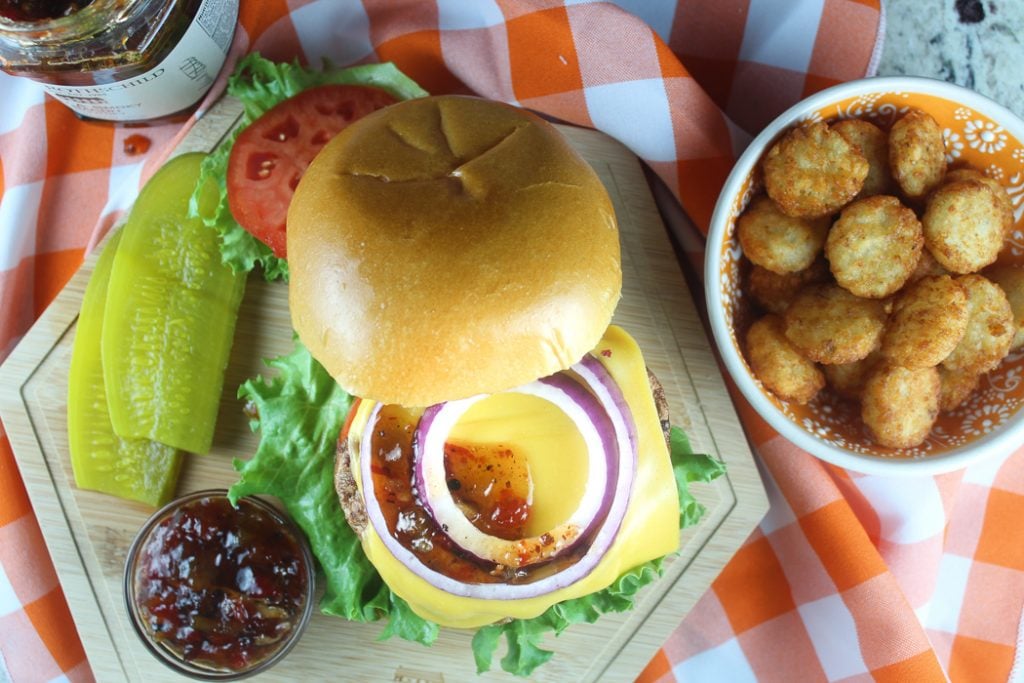 What sides go with frozen hamburgers in the air fryer?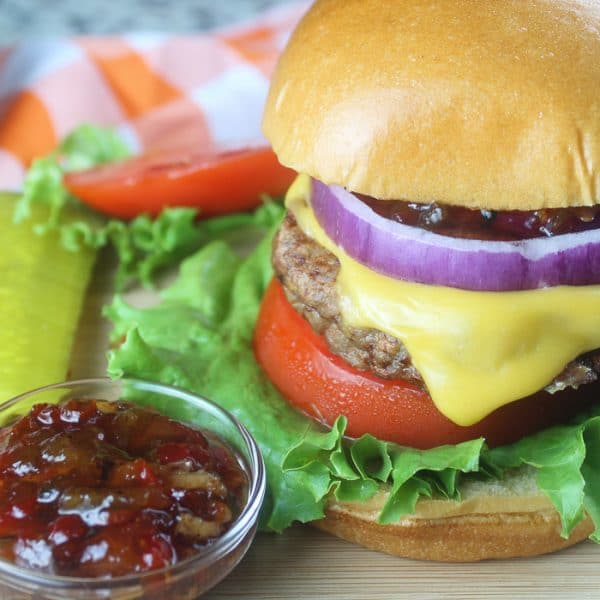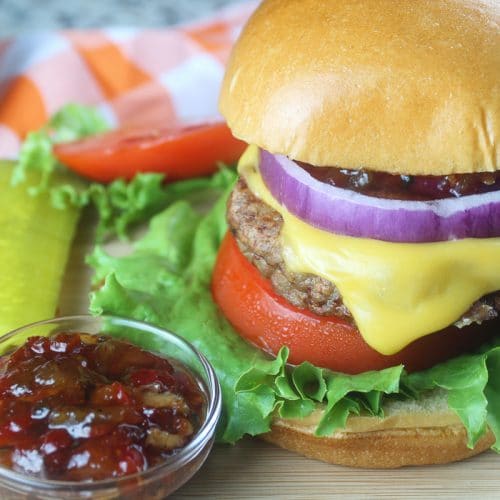 Air Fryer Frozen Hamburgers
Dinner just got easier – making frozen hamburgers in your air fryer means burgers in 15 minutes with no work! Freezer to table in no time!
Ingredients
4

frozen burger patties

4

hamburger buns

lettuce

pickles

tomatoes

onion

cheese
Instructions
Lay frozen hamburger patties in air fryer

Air fry at 350 for 7 minutes

Flip patties and air fry additional 7 minutes
Notes
Beef shrinks more than turkey patties
If trying to melt cheese on top, use toothpick to stay on burger or put in microwave to melt for 30 seconds