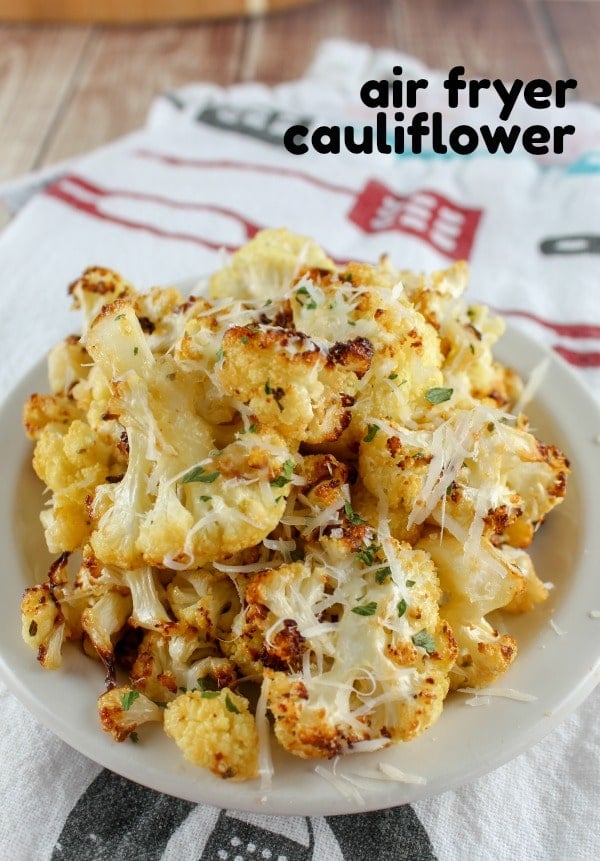 I had air fried brussels sprouts before – so I knew air fryer cauliflower had to be similar. Cauliflower is a little more hearty – so it doesn't get as crispy but it's also very absorbent so it took on the flavors like a champ! Plus, air fryer cauliflower is much quicker than a traditional "oven roasted" cauliflower recipe!
That's it! Plus – there's no additional oil – other than what's in the dressing.
How to trim cauliflower florets
I'm a rare breed that's been eating cauliflower since I was a kid. My dad never let me say no to a vegetable. So I've also been trimming it since I was a kid as well!
Start by removing any outer leaves
Using a sharp knife – I like a boning knife because it has a long blade and is fairly pointy – Cut the head of cauliflower in half from the top of the tree to the base
Then cut the cauliflower half into half again
You can easily see and cut out the core and stems so you're just left with big florets
From there, cut the large florets into more bite-size pieces – or you could even pull them apart!
How to make fresh Cauliflower in an air fryer
In a large bowl, toss cauliflower florets in Italian dressing
Add to air fryer basket – 400 for 10 min

I would recommend keeping the cauliflower in a single layer – or maybe slightly piled. You want the air to circulate around the florets. Depending on how much cauliflower you're making and the size of your air fryer, you might need to make your cauliflower in batches.

Open air fryer and shake cauliflower pieces
Grate a little fresh Parmesan over the cauliflower
400 for 7 min more
Remove from the air fryer and add a little kosher salt
This roasted cauliflower is great on top of a salad – like the Olive Garden Salad I just made. The first time I had roasted cauliflower – was on a salad bar – so it's one of my favorite ways to enjoy it.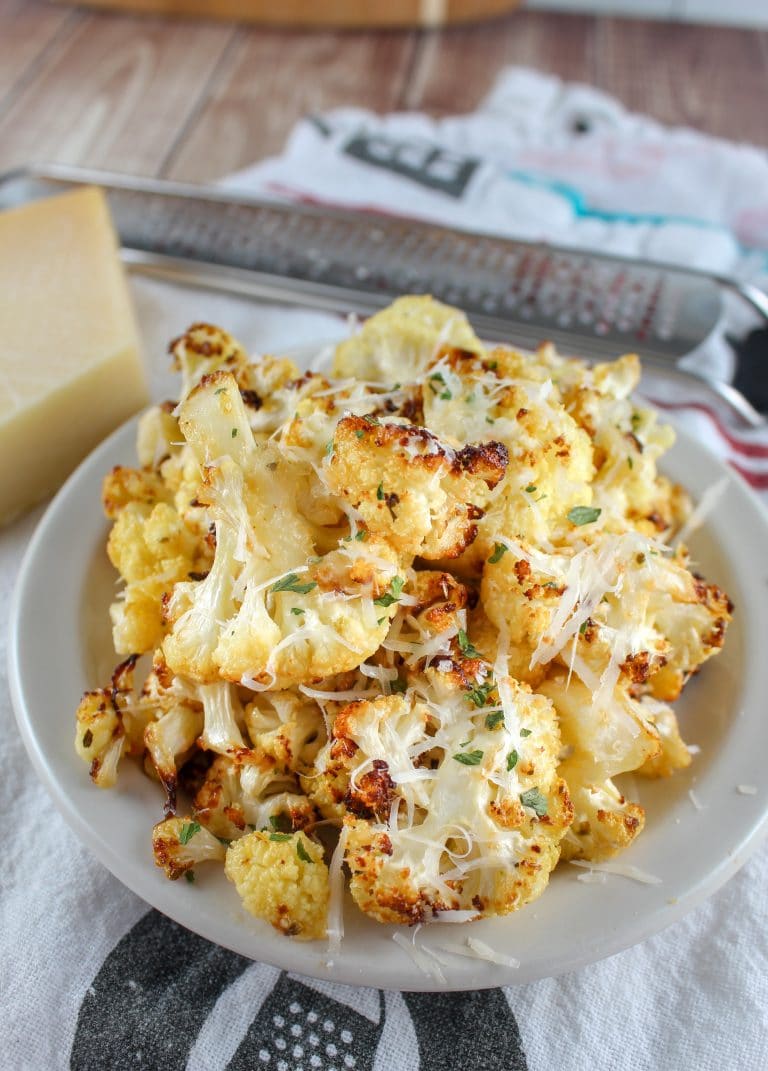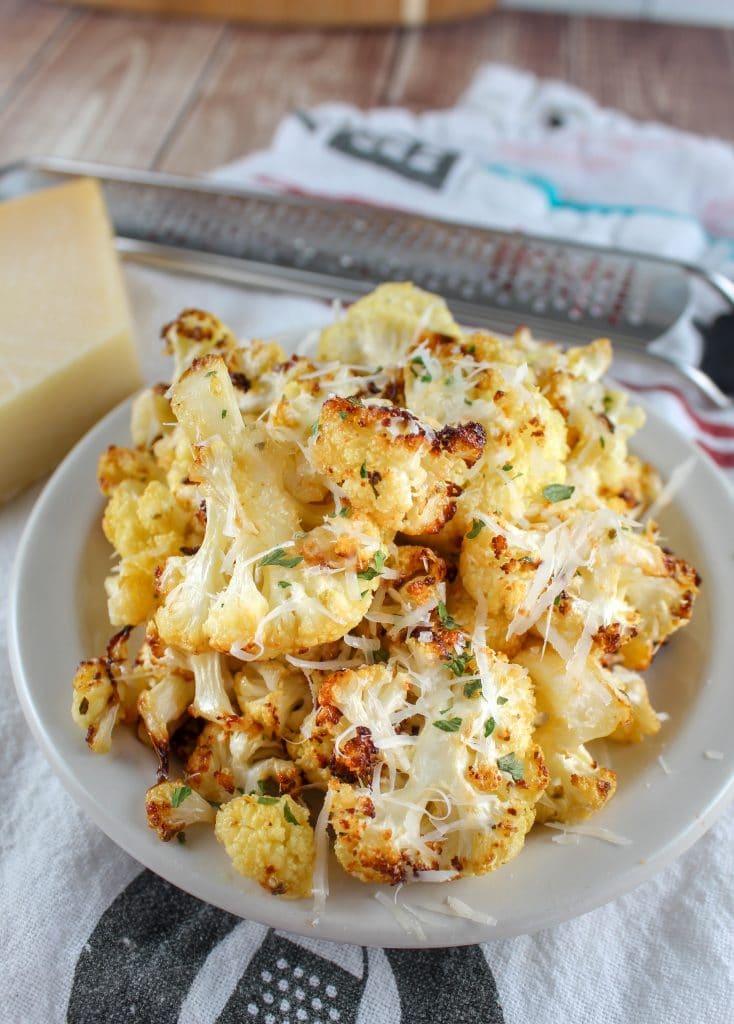 Tips, Tricks & FAQs
What to serve with Air Fryer Cauliflower
Air fryer cauliflower is great as a side dish, snack or even appetizer – but if you're having it as a side dish, here are some great dishes to go with it!
The Best Air Fryer Side Dish Recipes
You can find all of them in my Air Fryer Recipes section or in my Air Fryer Facebook group!