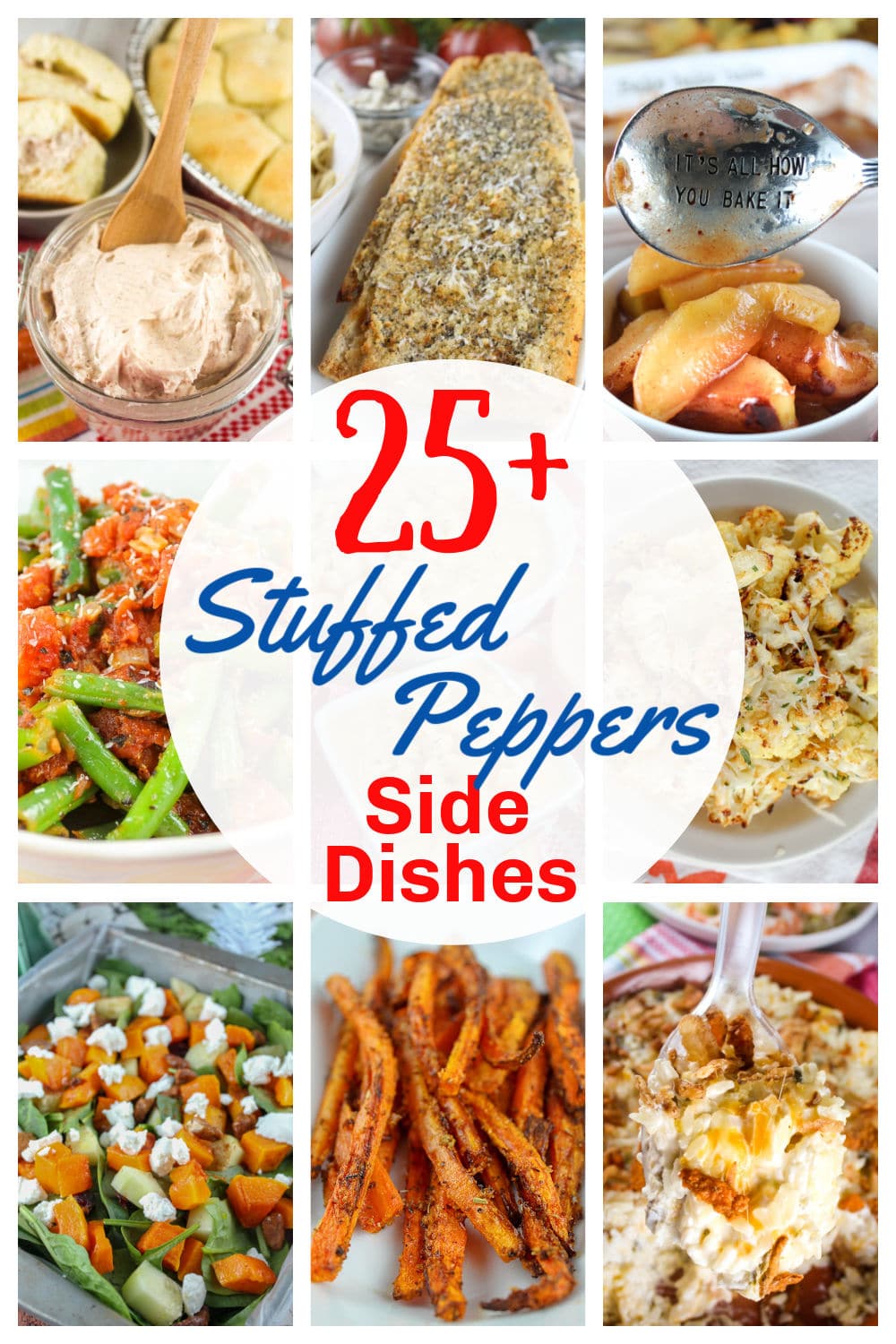 What goes with Stuffed Peppers? It's one of those dishes that sort of has everything – but it also looks a little bare on the plate by itself! So what are some ideas to serve with it? I've got 25+ side dish recipes that are a perfect fit for Stuffed Peppers including salads, carbs and veggies!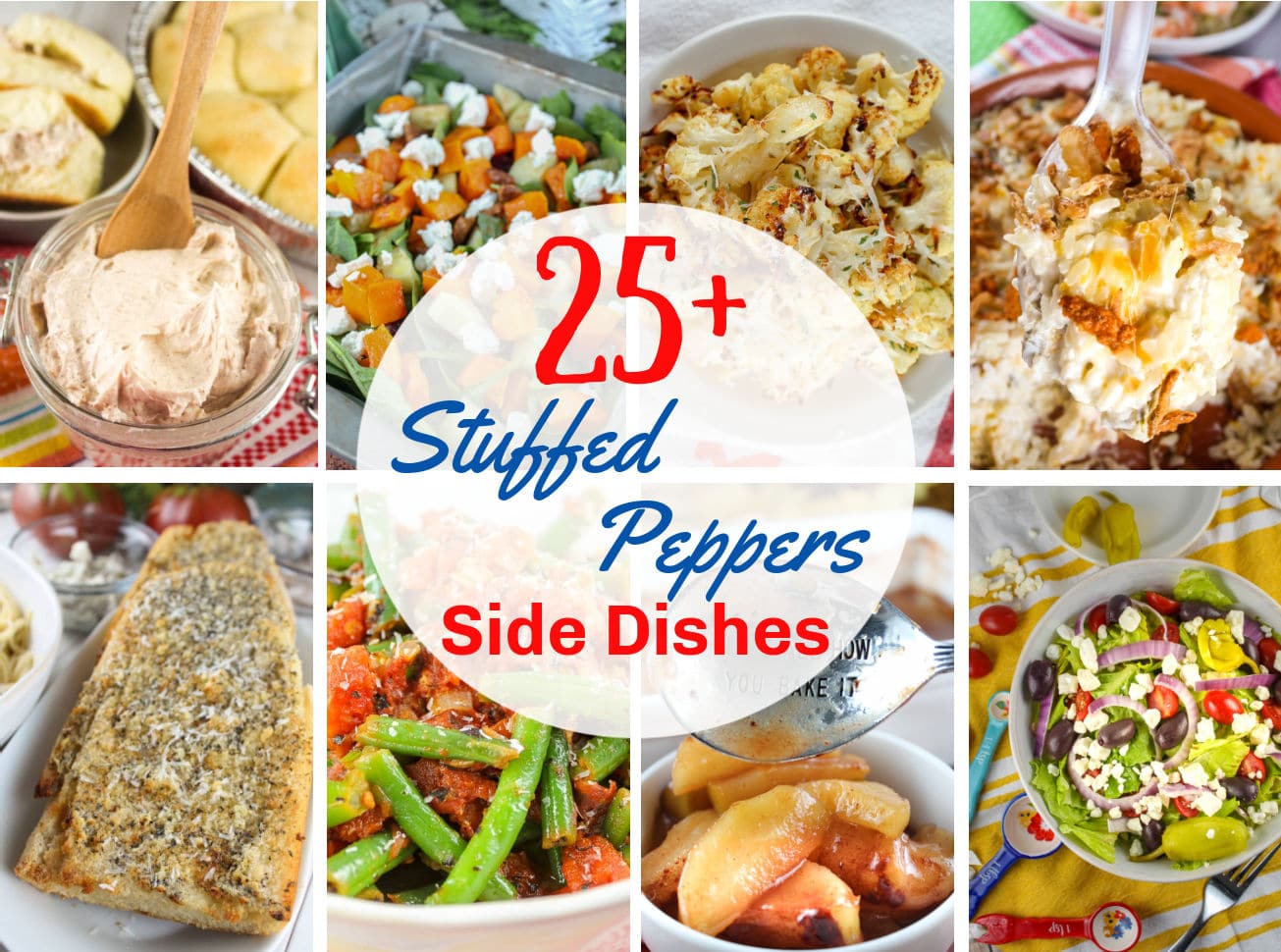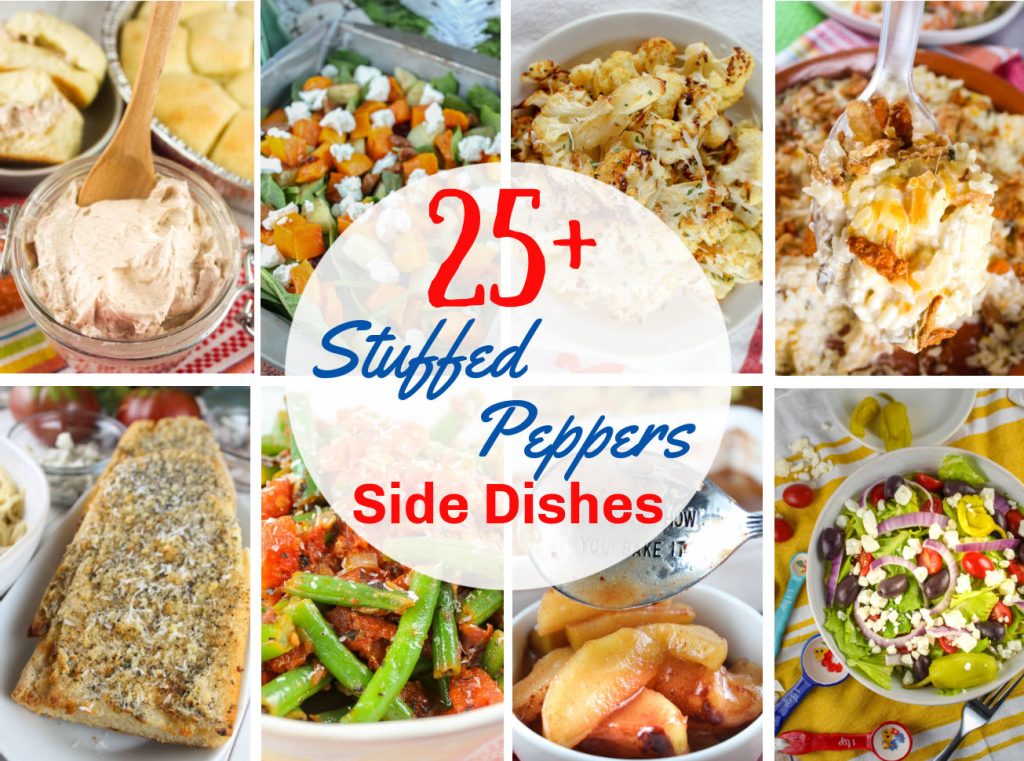 Stuffed bell peppers are great because they can be filled and customized to just what you like! My dad made stuffing out of rice, sausage, tomatoes and sauce – but I've also had taco stuffed peppers (made with ground beef), vegetarian and more! It's all about the flavors that you like and what's in your refrigerator!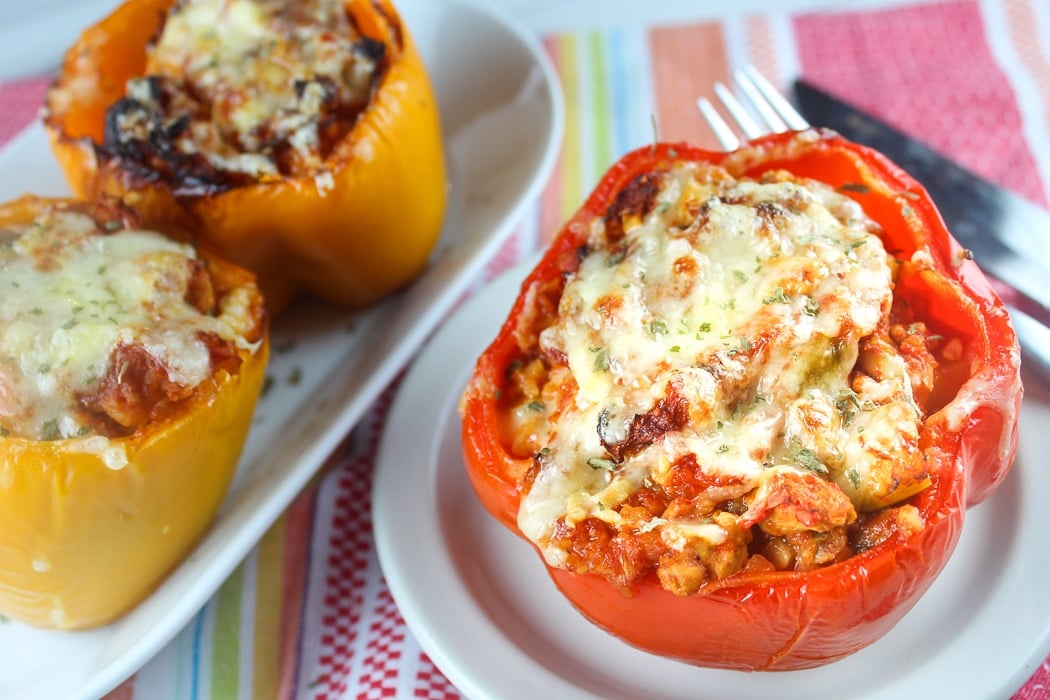 These stuffed peppers are my Weight Watchers-friendly recipe and use ground turkey and LOTS of veggies like zucchini, mushrooms, tomatoes and cauliflower rice. Then, I top them just a little cheese for the melting. I made them in the air fryer but you could use the oven too (just cook them a bit longer).
Here are some other fun stuffed pepper ideas:
OK – now that I've shared my favorite stuffed pepper recipes – let's dive into what to serve with these meaty delights!
Vegetables
While the peppers are veggies – an additional veggie is a great side to go with stuffed peppers. I'm sure you'll find something you love!
Rice & Potatoes
Salads
Another way to load up on veggies is to make a salad! I've got a few options that are perfect side dishes for your cheesy chicken main dish.
Breads
There's something so comforting about bread as a side dish. There's just hardly anything better – and I've got a few options for you!
Dessert
I'm always looking for something sweet after my dinner – so I've got some yummy desserts that will be a great match as well!
I hope you are all set and ready for your Stuffed Peppers – however you fill them! These sides and desserts will make everybody happy – and you leave you with more Stuffed Pepper leftovers to enjoy the next day!