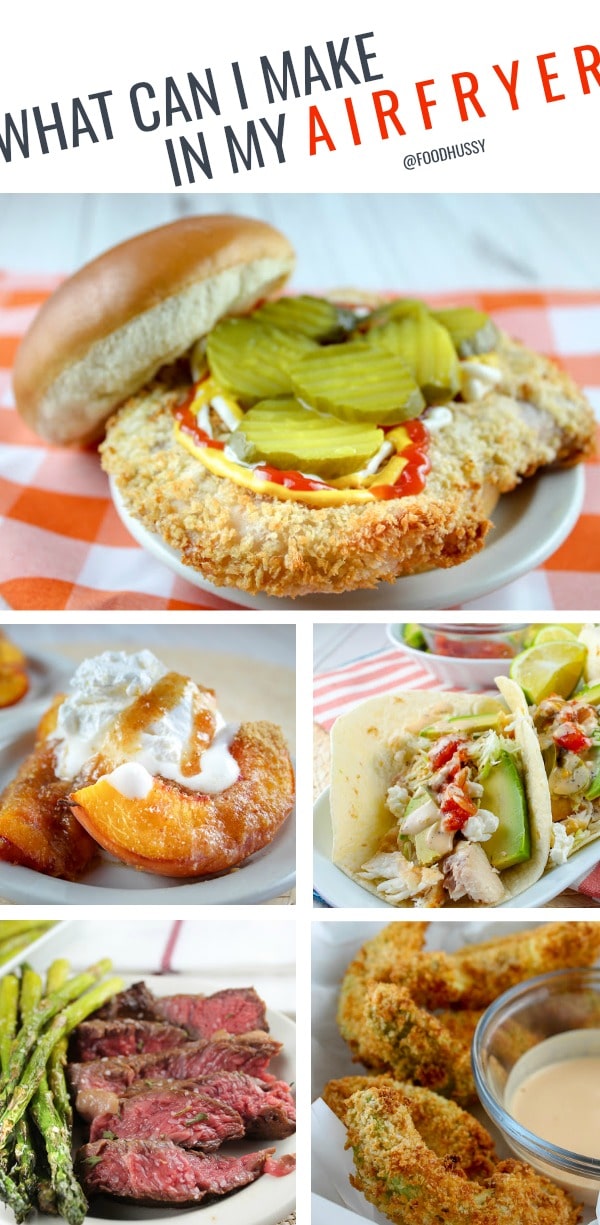 What can you make with that new air fryer? I've got the answers for you in this Air Fryer 101 post! Air fryers are more popular than ever and you can make nearly anything in them! If you're new to using your air fryer is post will share with you a great start!!




I'm here to help you dig into those questions that you have! Feel free to ask your questions in the comments and I've got you covered!
You can also find lots of recipes in my Air Fryer Recipes section or in my Air Fryer Facebook group!
What air fryer should I buy?
First, let me say – I don't really think it matters what kind of air fryer you have – whether it's the oven kind or the basket kind – it's still heating up quick and cooking with circulating air.
So what next? Make space on your counter for it – because I predict this will quickly become your new favorite kitchen appliance. I have a two air fryers but my favorite is the Paula Deen 9.5 Quart – it's big enough for anything you want to cook!
Cooking Chicken in an Air Fryer
Air Fryer Egg Recipes
Air Fryer Pork Recipes

How do I cook steak in the air fryer?
Air Fryer Hamburgers
You can also make frozen or fresh hamburgers in the air fryer – here are the details:
How do I cook fish and shrimp in the air fryer?
Air Fryer Vegetable Recipes
Can you use batter in the air fryer?
What else can I make in the air fryer?