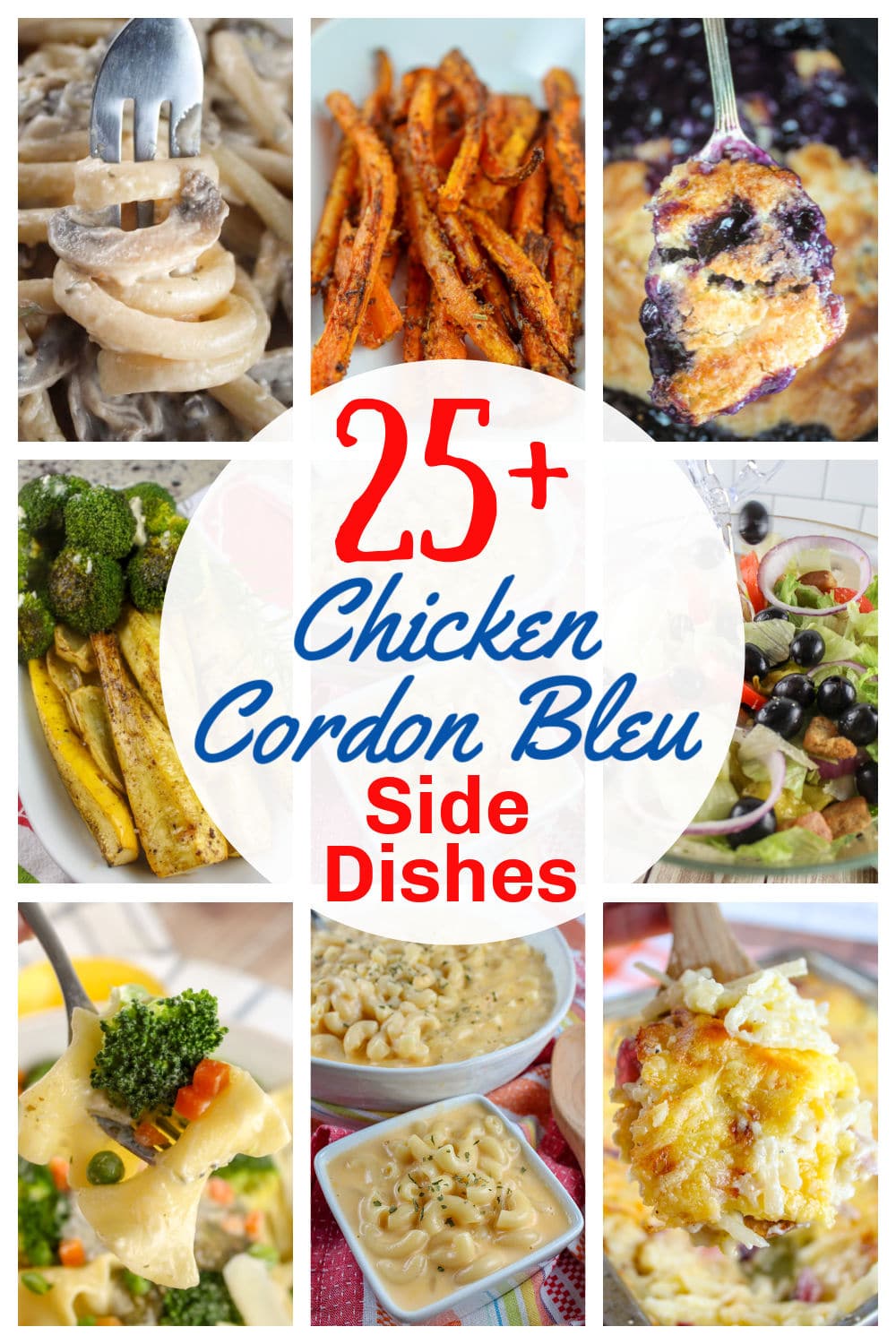 What goes best with Chicken Cordon Bleu? There's chicken, ham and cheese – but where do you go from there? I've got 25+ side dish recipes that are a perfect fit for Chicken Cordon Bleu including salads, carbs and veggies!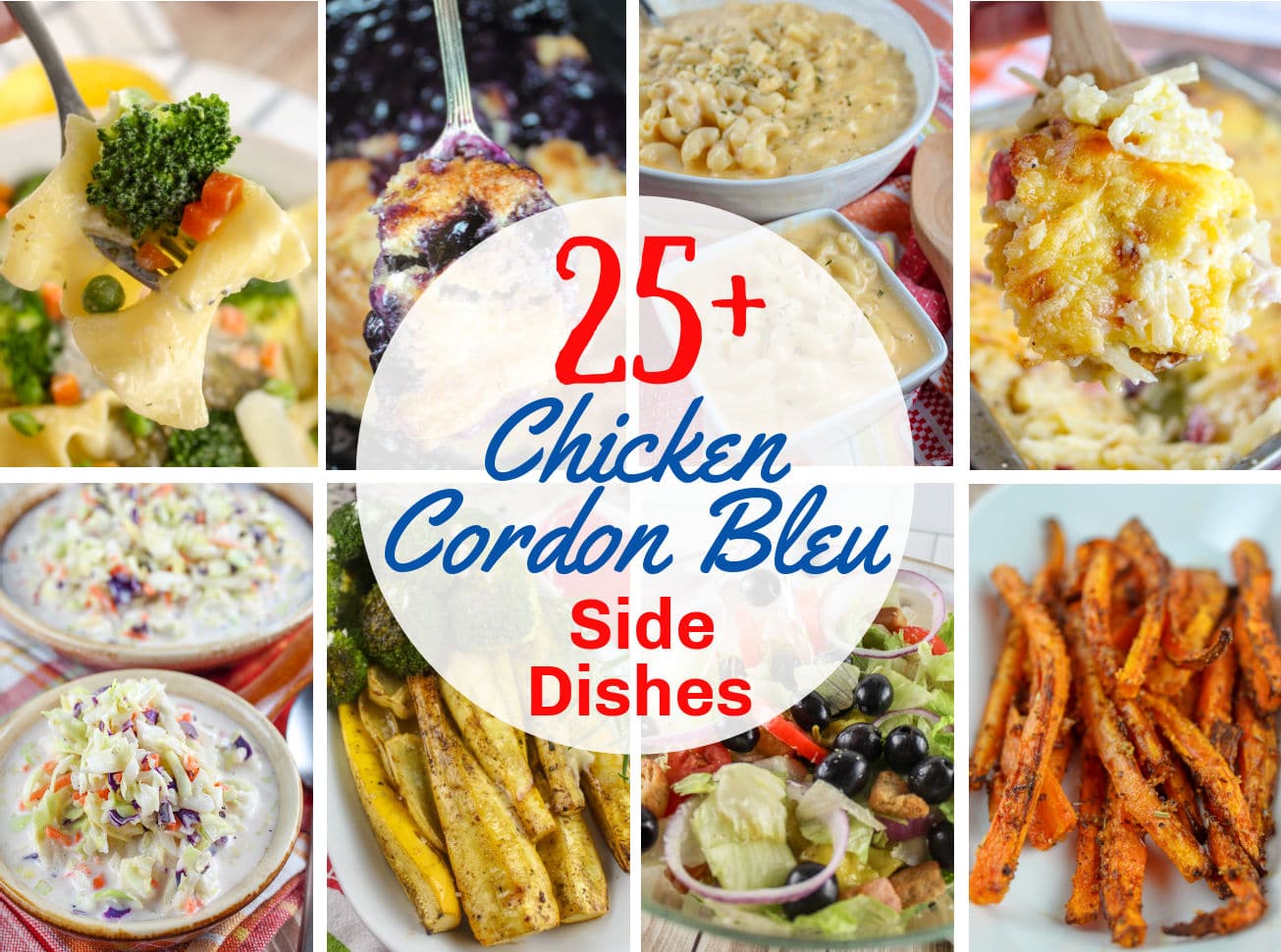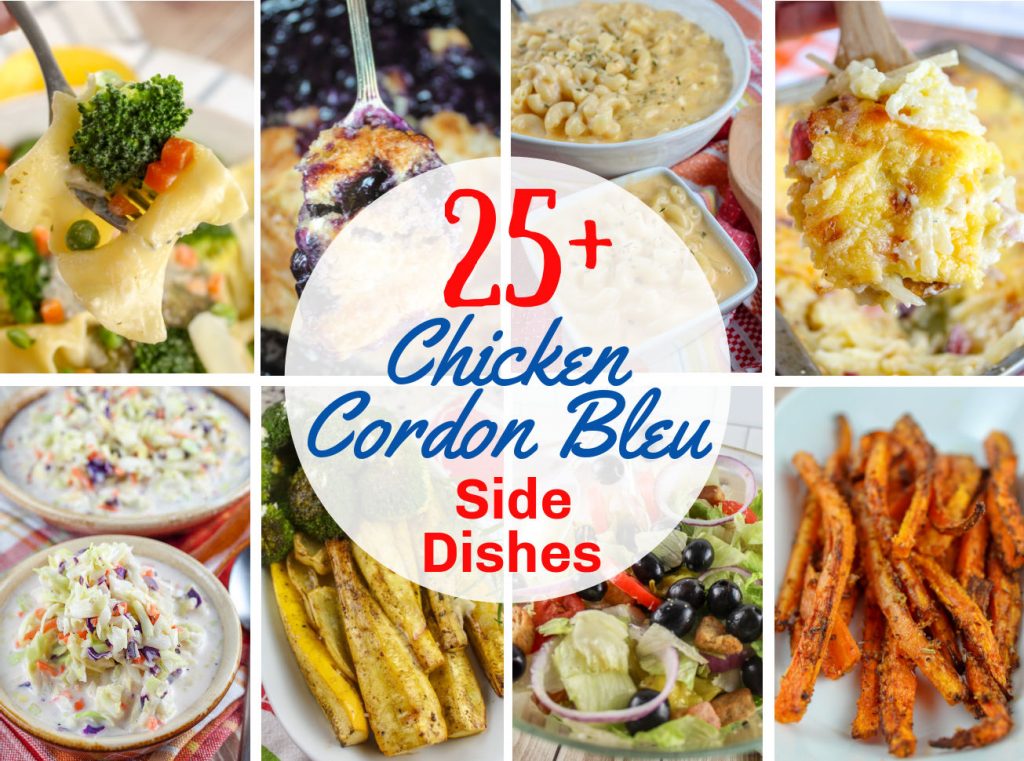 Chicken Cordon Bleu actually has nothing to do with Bleu cheese! The phrase "Cordon Bleu" means blue ribbon and meant that it was made to the highest quality. But now – it's known as a chicken breast that's been flattened a bit, rolled up with ham & swiss cheese – then breaded with egg and breadcrumbs.
First – let's touch on the Chicken Cordon Bleu! My favorite way to make it is in the air fryer (of course – I'm a bit obsessed!). This recipe is super simple and ready in less than 30 minutes. I love how tender and juicy the chicken is when you make it in the air fryer – you'll never have dried out chicken again!
OK – now that I've shared my favorite recipe – let's dive into what to serve with these meaty delights!
Veggies
The first thing you're going to look for are vegetables – since my favorite way to make it is in the air fryer – I've got some air fryer veggies – and some regular ways to make them! I'm sure you'll find something you love!
Air Fryer Veggies
Now – not everyone has an air fryer – which I really can't comprehend! I mean – it's amazing!!!! I love air fryers so much I have two! I love my Instant Pot Omni Pro Air Fryer – it's HUGE and super easy to use! Here are my favorite veggies that you can make alongside your chicken in the air fryer!
Potatoes
Salads
Another way to load up on veggies is to make a salad! I've got a few options that are perfect side dishes for your cheesy chicken main dish.
Pasta
Another thing I can never get enough of as a side – are pasta salads and macaroni & cheese dishes! So I've got a few of my absolute favorite! They're great as a side dish anytime!
Dessert
I'm always looking for something sweet after my dinner – so I've got some yummy desserts that will be a great match as well!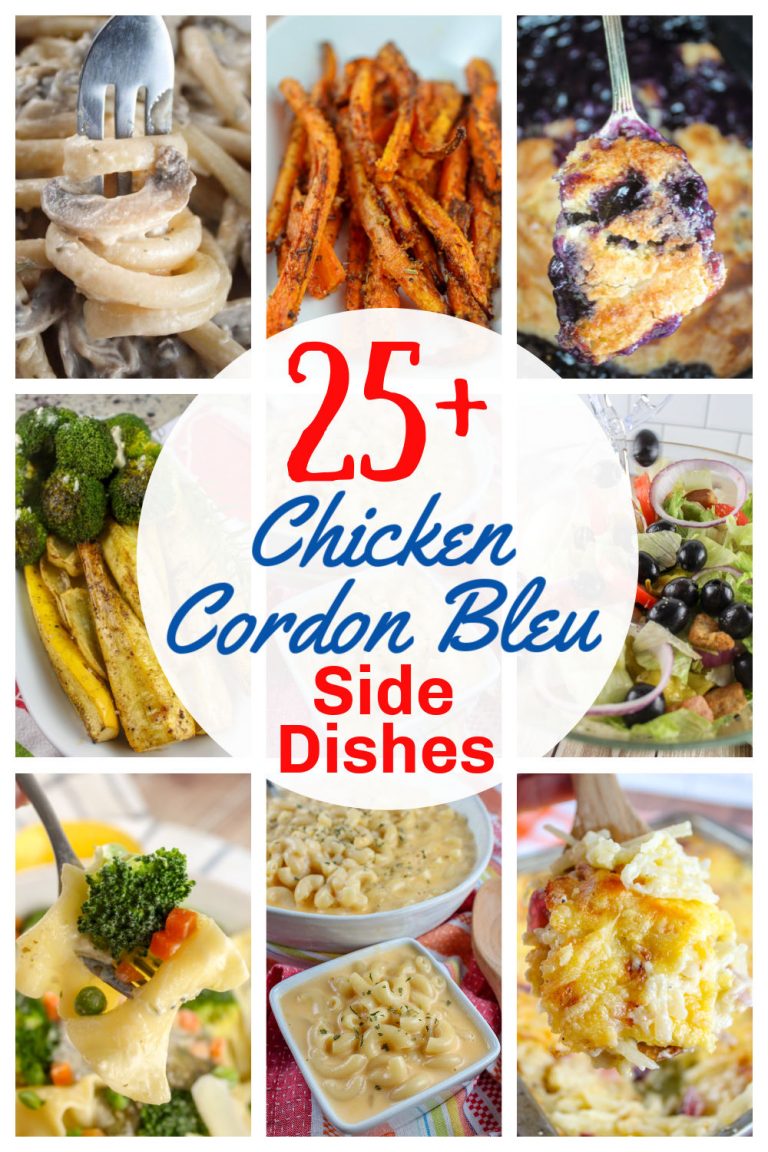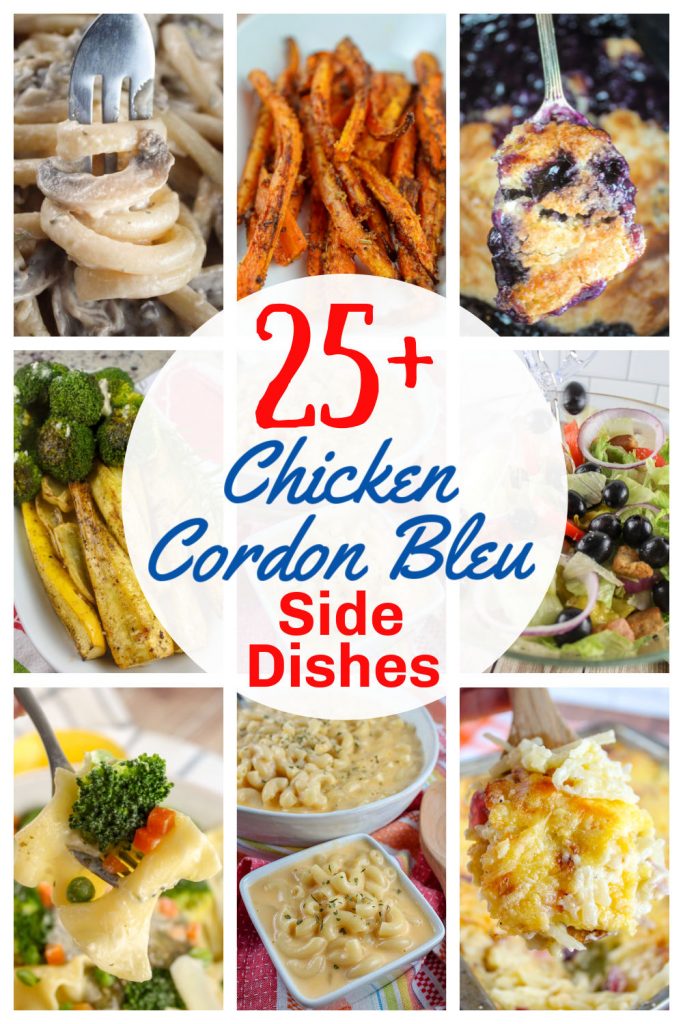 I hope you are all set and ready for your Chicken Cordon Bleu! These sides and desserts will make everybody happy – and you might have more leftovers to enjoy the next day!